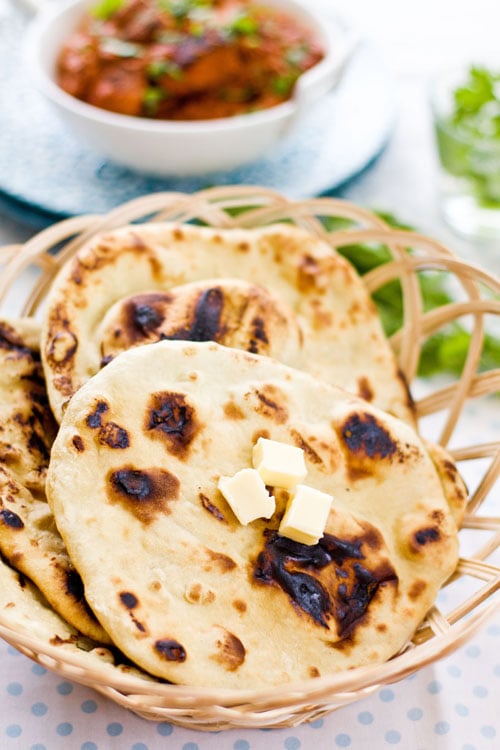 I've been eating lots of Indian food since I got home in Penang and it dawned to me that I don't have some of the most basic Indian recipes on Rasa Malaysia, such as naan—the much loved fluffy Indian bread. I am so glad that Lick My Spoon's Sukaina is willing to write a guest post on Rasa Malaysia and shares her naan recipe. Lick My Spoon is a very new food blog (started Oct 2010), but it's already graced with many wonderful Indian and dessert recipes and beautiful food photography. Please welcome Lick My Spoon and stay tuned for the follow up of this naan recipe, which is butter chicken. Yummy!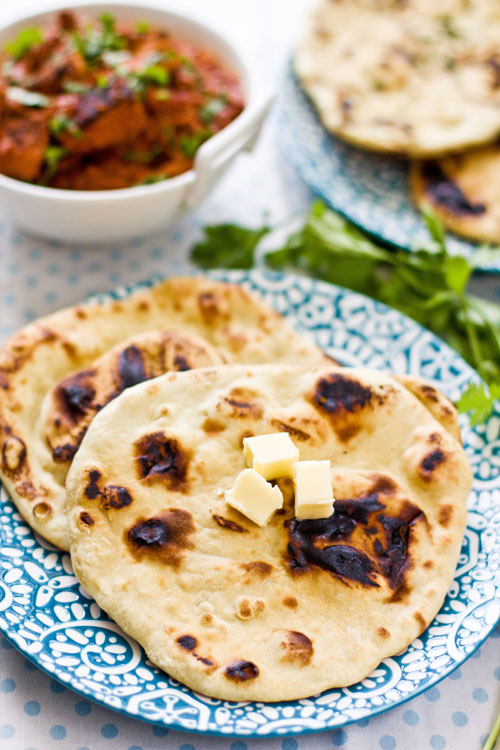 When Bee agreed to let me guest post here, I felt like I had won the Oscar's of the blogging world. I used to follow Bee even before I started a blog myself, stumbling here when I was looking for Kung Pao chicken recipe. Never in my wildest dreams did I think I'd be sharing her space…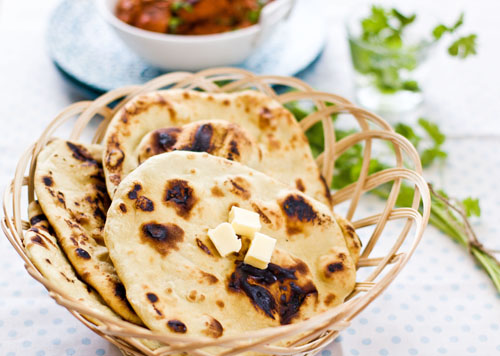 Bee requested a recipe for naan and I was super excited to share this easy recipe which yields great results every time. Naan really needs no introduction. If you've delved in Indian cuisine before, you WILL have eaten naan. After all, it's the quintessential Indian food. But the greatest misconception about naan is that most people think it's difficult to duplicate the same soft, pillowy results at home without a tandoor- a traditional clay oven where temperatures reach nearly 500 degrees Centigrade, allowing the naan bread to be cooked within a matter of minutes.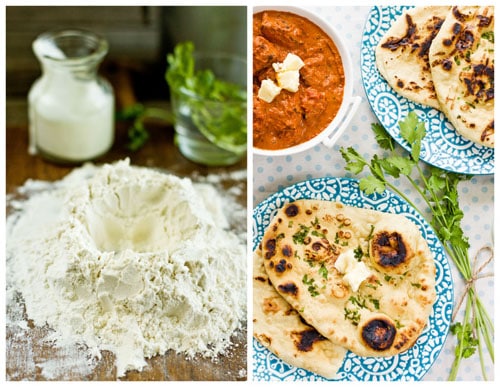 The trick to getting a soft and fluffy naan is to make sure you use a heavy bottomed skillet which is very hot. Make sure you cover the naan with a lid to get those sought after bubbles on the surface. And no meal involving naan is complete without a traditional Indian curry to go with it. Stay tuned for an authentic butter chicken recipe very soon that goes perfectly with these buttery naans.