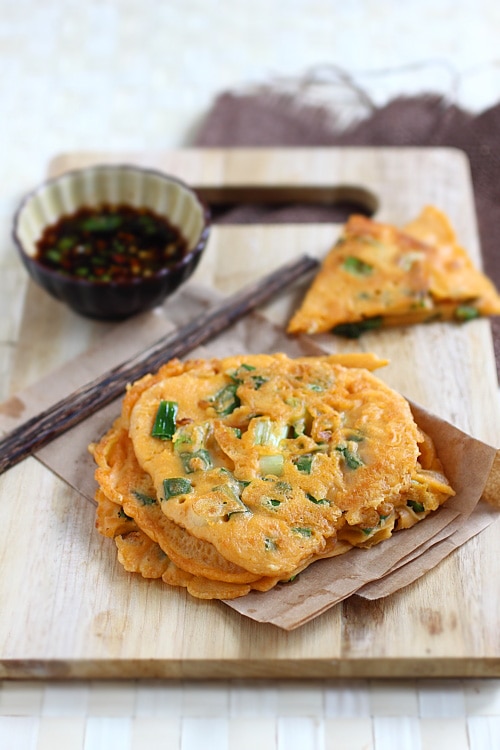 Pajeon (Korean Scallion Pancake)
Yield: 6 pancakes | Prep Time: 10 minutes | Cook Time: 15 minutes
Ingredients:
1 cup all-purpose flour, sifted
1 large egg
1/2 cup water
2-3 tablespoons kimchi juice
2 stalks scallion, cut into small rounds
1/2 teaspoon salt
Oil, for pan-frying
Dipping Sauce:
2 tablespoons soy sauce
1/4 teaspoon rice vinegar
Pinch of red chili flakes
1/2 teaspoon sugar
1 clove garlic, finely minced
Method:
Mix all the ingredients (except the oil) in a bowl, stir the batter to blend well. Combine all the ingredients of the Dipping Sauce in a saucer.
Heat up a pan and coat with some oil. Ladle some batter onto the pan to form a mini round pancake. Pan-fry for a couple of minutes until the bottom surface turns slightly brown, flip it over and cook the other side until slight brown. Dish out and repeat the same for the remaining batter.
Serve the pajeon warm with the Dipping Sauce.
Cook's Note:
If you don't use the kimchi juice, add the same quantity (2-3 tablespoons) of water to the batter.
Most-Pinned Recipes
Ginger Garlic Baked Chicken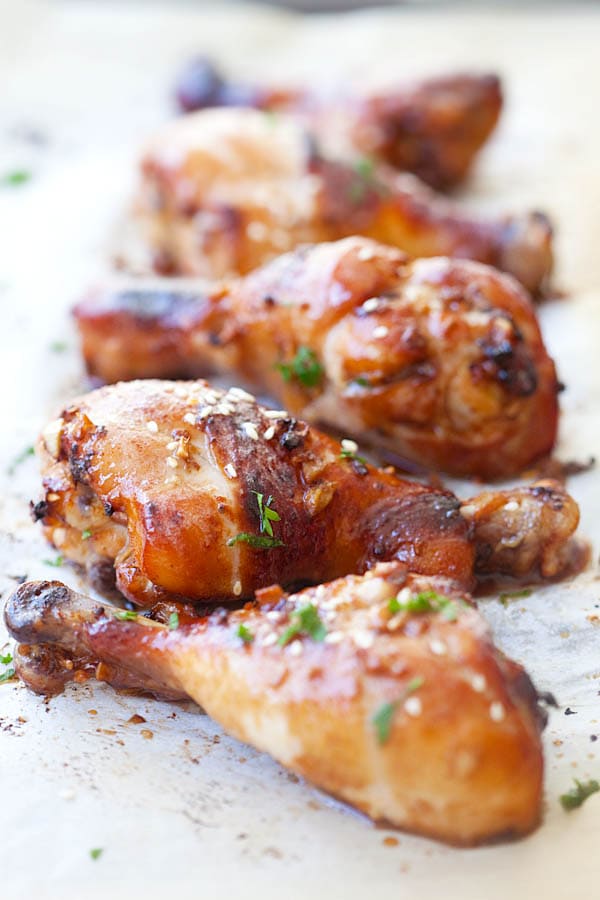 Crab Rangoon (Cream Cheese Wontons)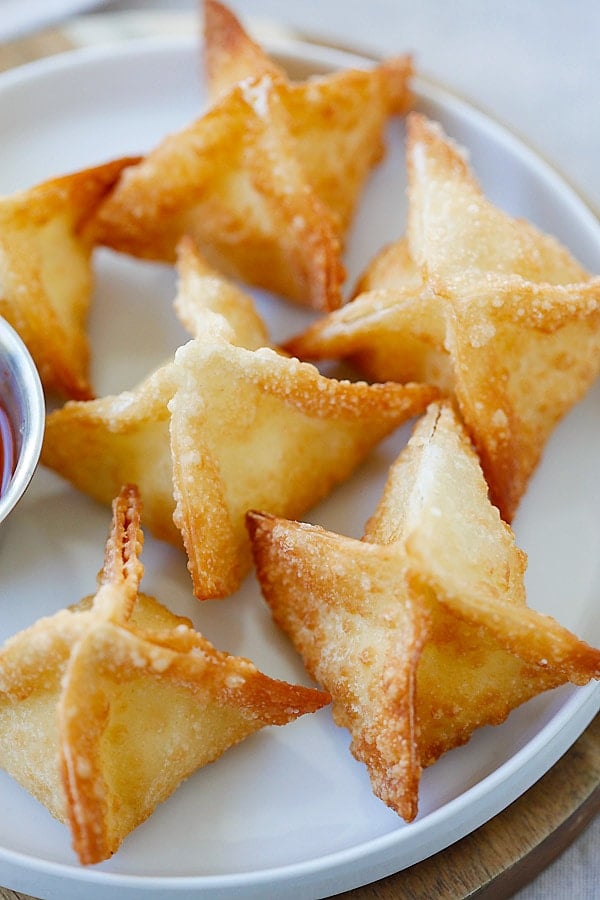 Chicken Wontons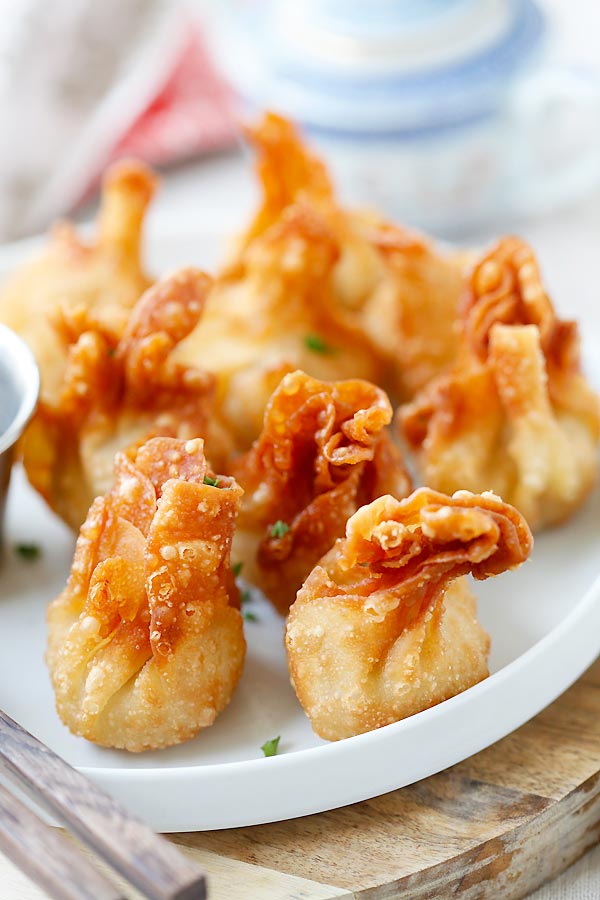 Onion Scallion Beef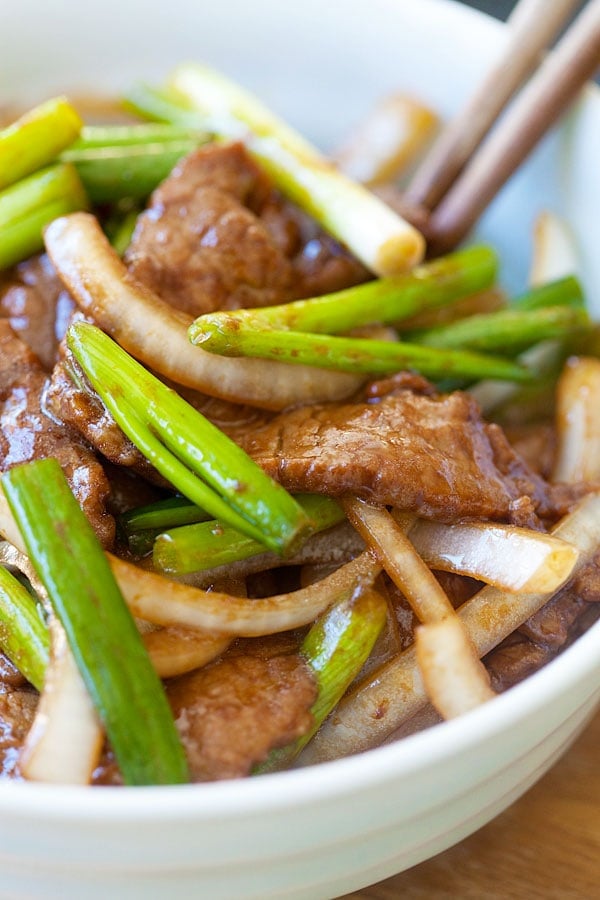 Thai Chicken Sate with Peanut Sauce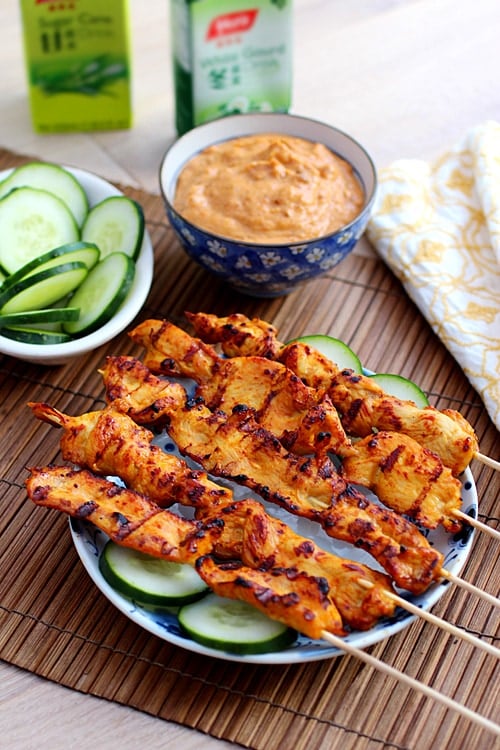 Thai Peanut Sauce