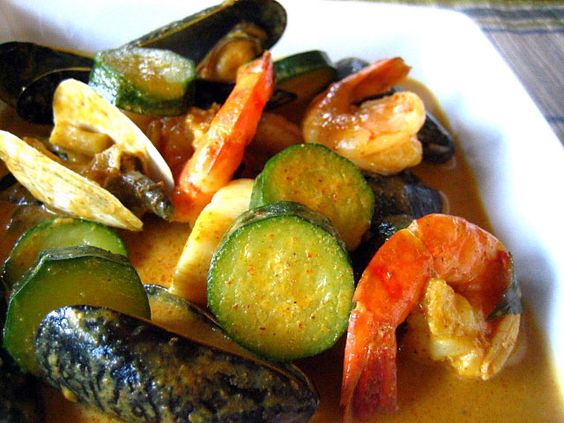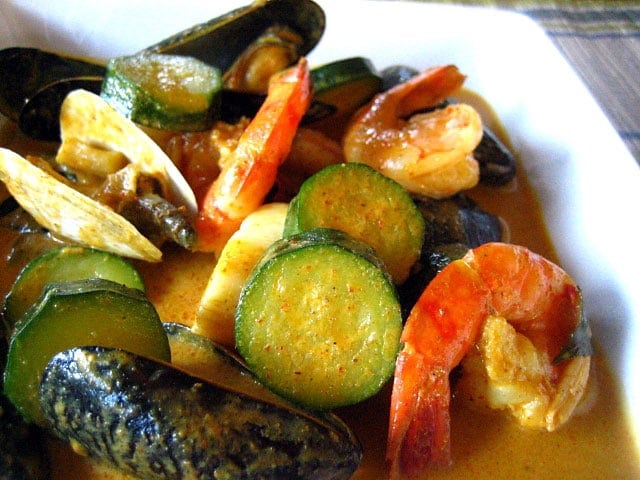 (This is the last post of the Shellfish Overload series.)
What do you do when you have different kinds of shellfish but do not want to cook up a storm by getting into a complicated and time-consuming recipe such as bouillabaisse? Well, you make Thai yellow curry.
This dish is so simple to create and takes no more than 30 minutes, but it's bursting with vivid and intense flavors. The zucchini is simply healthy and adds the much needed vitamins; plus this recipe just goes so well with steamed white rice. This is my absolute favorite Thai dish.
Have a great weekend and happy eating!