String Beans/French Beans Recipe (干煸四季豆)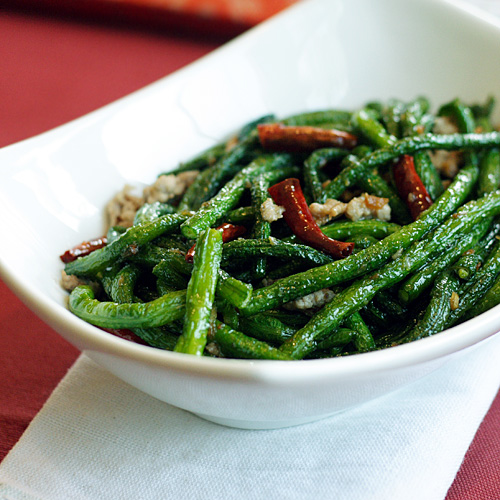 http://rasamalaysia.com/string-beans-french-beans-recipe/
String Beans/French Beans Recipe (干煸四季豆)
I made this string beans (french beans) recipe a few months ago but haven't gotten to posting it. Called 干煸四季豆, this is a popular Chinese recipe that is mostly served in Chinese restaurants here in the US.
I love the texture of the deep-fried string beans; the great flavors came from stir-frying the string beans (french beans) with dried chilies, dried shrimp, and ground pork. This is another Chinese restaurant recipe that is worth trying out so please read on and get my string beans/french beans recipe below.
Sign Up for Email Updates
Enter your email for new updates: recipes, giveaways, and more!