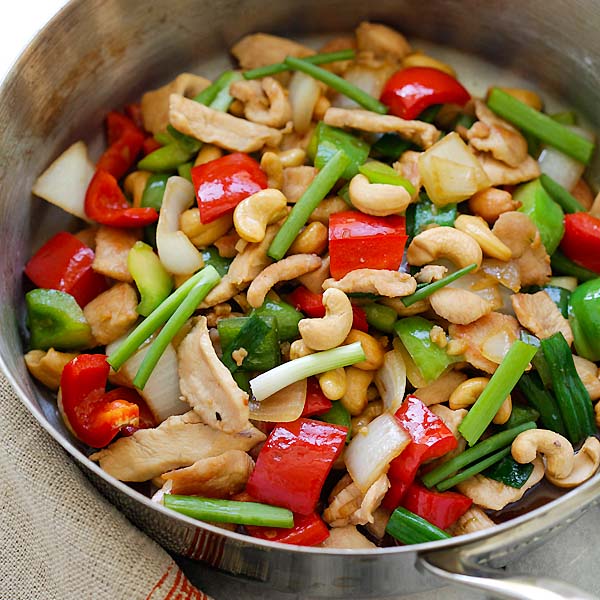 Thai Cashew Chicken
Thai Cashew Chicken – best Thai chicken stir-fry with cashew nuts and bell peppers. So easy to make, takes 20 mins and much better than restaurants
Prep time:
Cook time:
Total Time: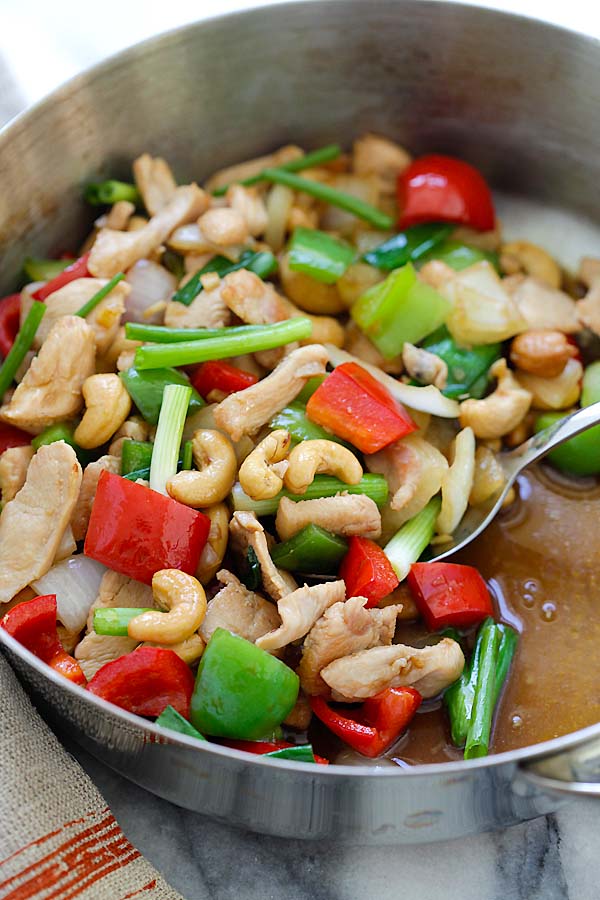 Yum
Thai Cashew Chicken Recipe
Serves 2-3 | Prep Time: 10 Minutes | Cook Time: 10 Minutes
Ingredients:
10 oz. boneless, skinless chicken breast, cut into thin pieces
2 tablespoons oil
2 cloves garlic, minced
1/2 small onion, cut into pieces
1/2 small red bell pepper, cut into pieces
1/2 small green bell pepper, cut into pieces
3/4 cup whole cashew nuts
2 stalks scallion, cut into strips
Sauce:
1 tablespoon soy sauce
1 1/2 tablespoons fish sauce
1 tablespoon sugar or more to taste
4 tablespoons water
Method:
Mix all the ingredients in the Sauce together. Make sure the sugar is completely dissolved. Set aside.
Heat up a skillet with the oil on high heat. When the skillet is heated, add the chicken and cook until both sides turn slightly brown. Push the chicken to one side of the skillet and make sure that the other side has the oil.
Add the garlic and onion and saute for 30 seconds. Add the bell peppers and cashew nuts. Toss and stir fry with the chicken before adding the Sauce. Add the scallion, stir to combine well. Turn off the heat and serve immediately with steamed rice.
Most-Pinned Recipes
Ginger Garlic Baked Chicken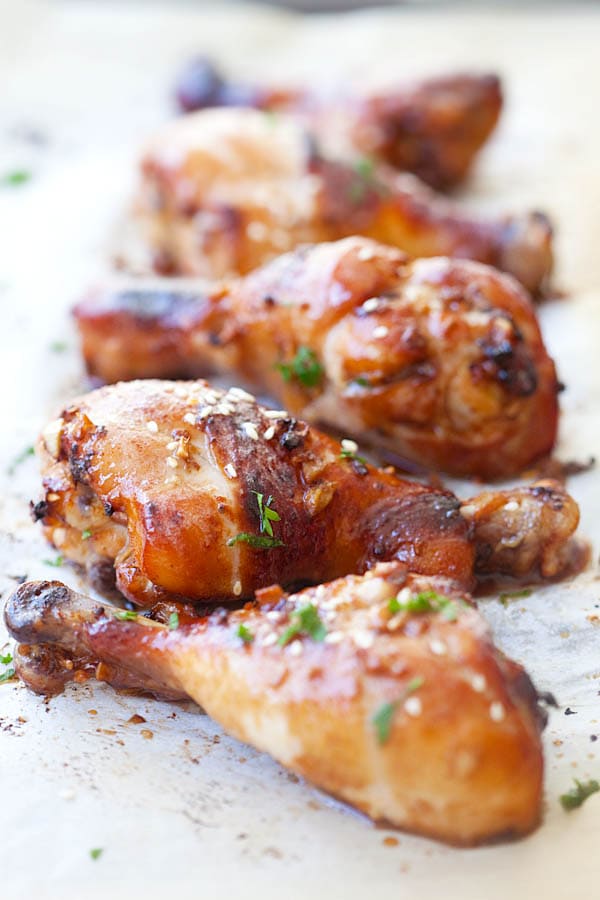 Crab Rangoon (Cream Cheese Wontons)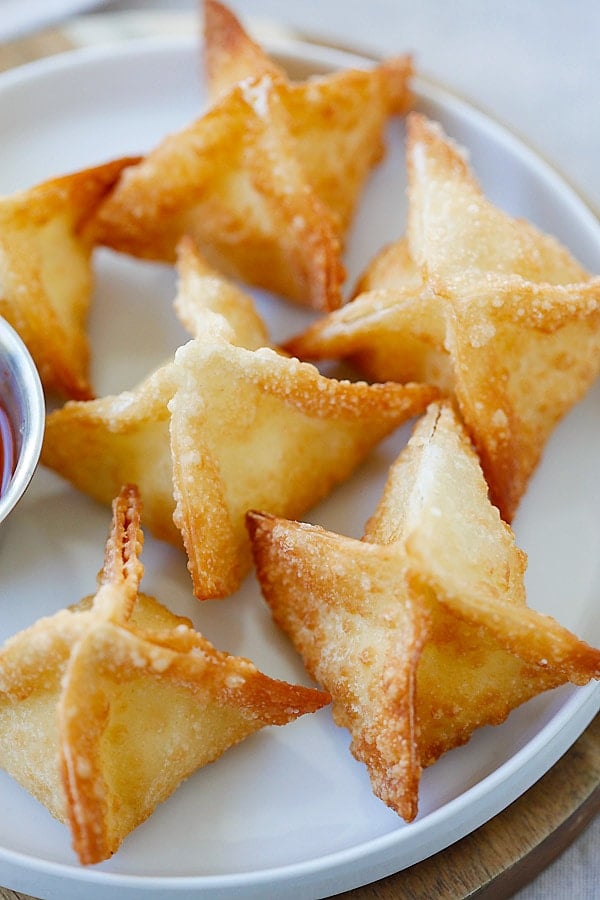 Chicken Wontons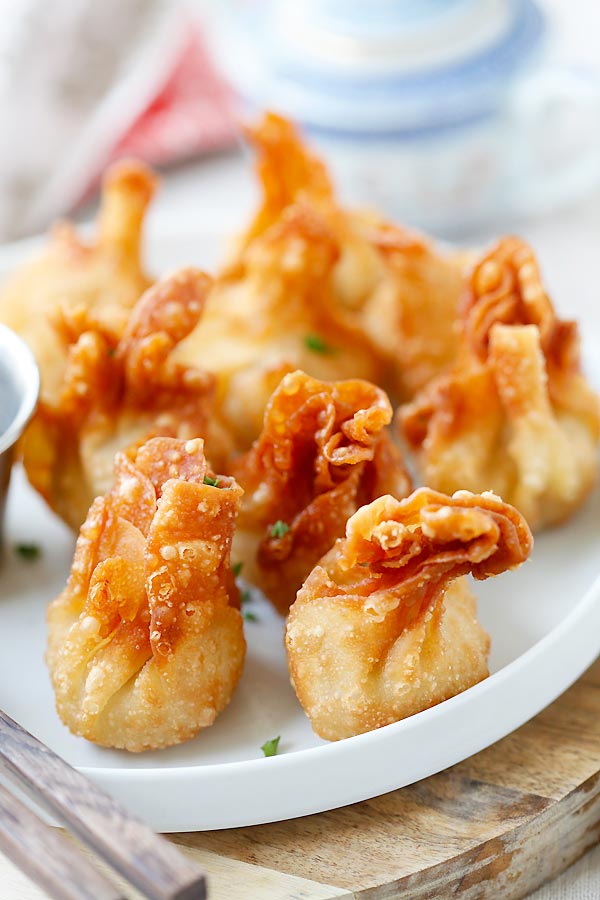 Onion Scallion Beef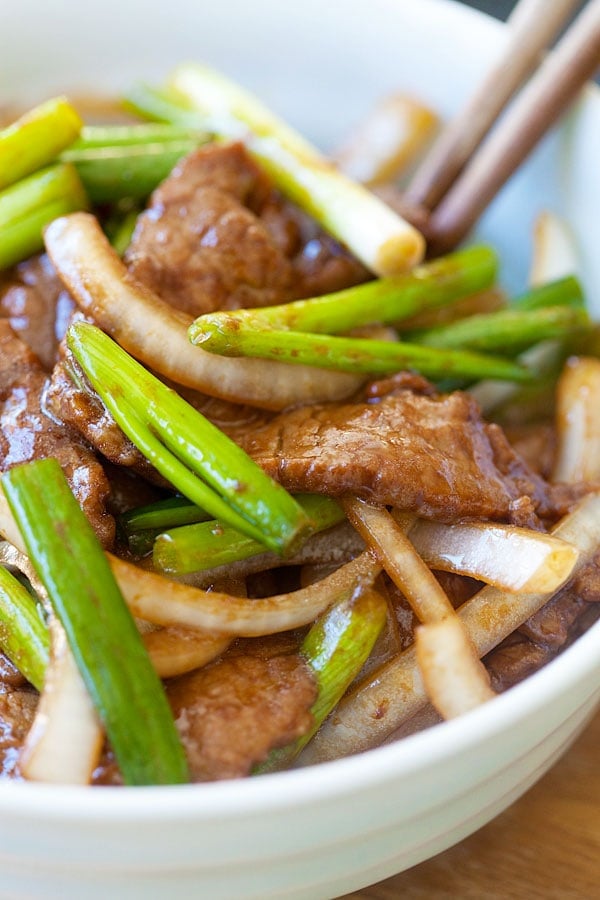 Thai Chicken Sate with Peanut Sauce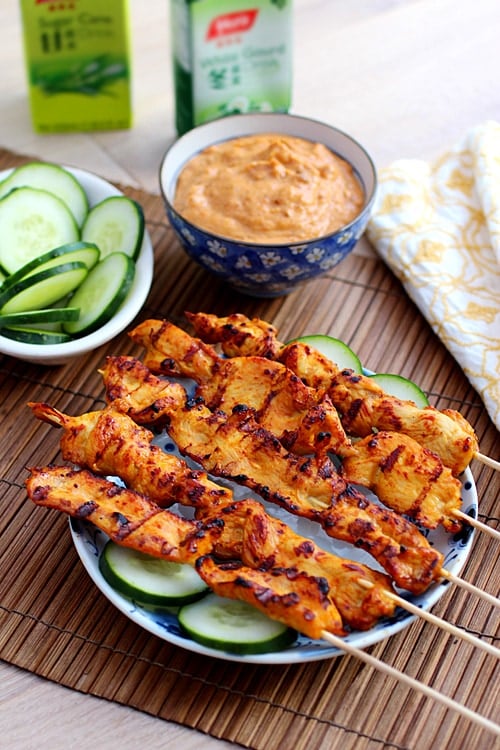 Thai Peanut Sauce