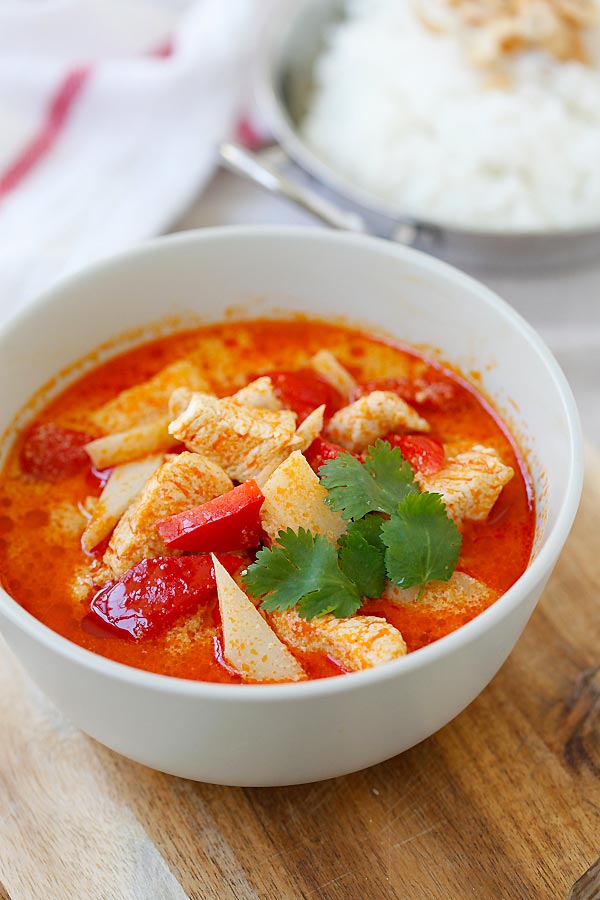 Recipe: Thai Chicken Curry with Bamboo Shoots
Ingredients:
1 tablespoon oil
1 1/2 tablespoons red curry paste ( I used Mae Ploy red curry paste)
8 oz boneless and skinless chicken breast, cut into strips
80 ml coconut milk
1/4 cup water
3 oz canned bamboo shoots
1/2 small red bell pepper, cut into strips
2 teaspoons palm sugar
1/4 teaspoon fish sauce
Method:
Heat up a small pot with the cooking oil. Saute the red curry paste until aromatic. Add the chicken into the pot and stir well with the curry paste. Add the coconut milk, water, long beans, bamboo shoots, red bell pepper and bring the curry to boil, about 5 minutes. Add fish sauce, palm sugar, and let boil for another minute or so, dish out and serve immediately with steamed jasmine rice.
Most-Pinned Recipes
Ginger Garlic Baked Chicken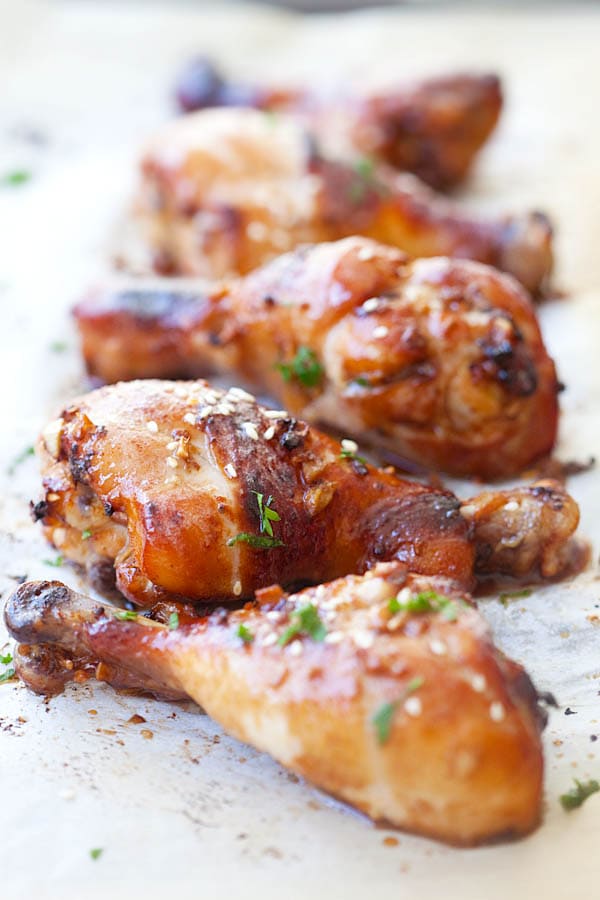 Crab Rangoon (Cream Cheese Wontons)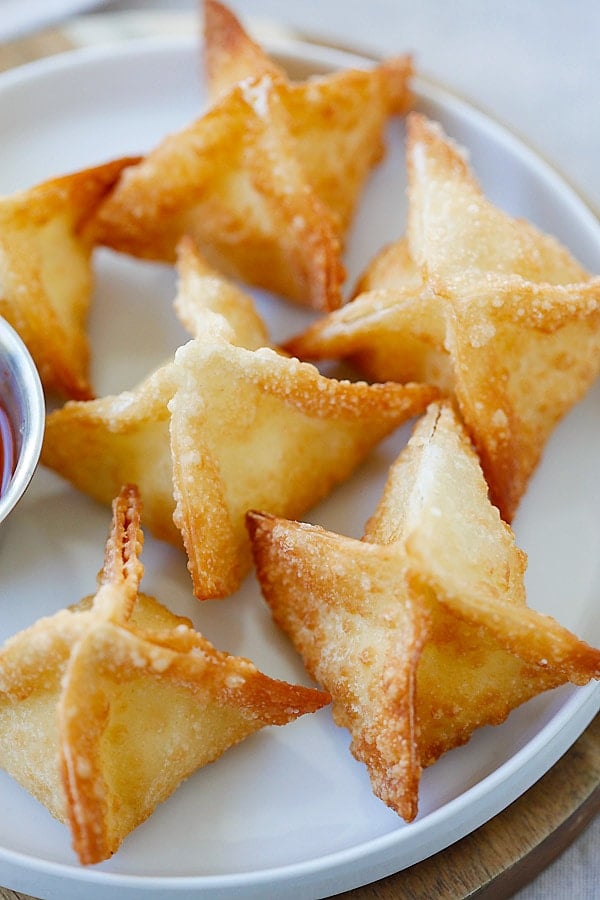 Chicken Wontons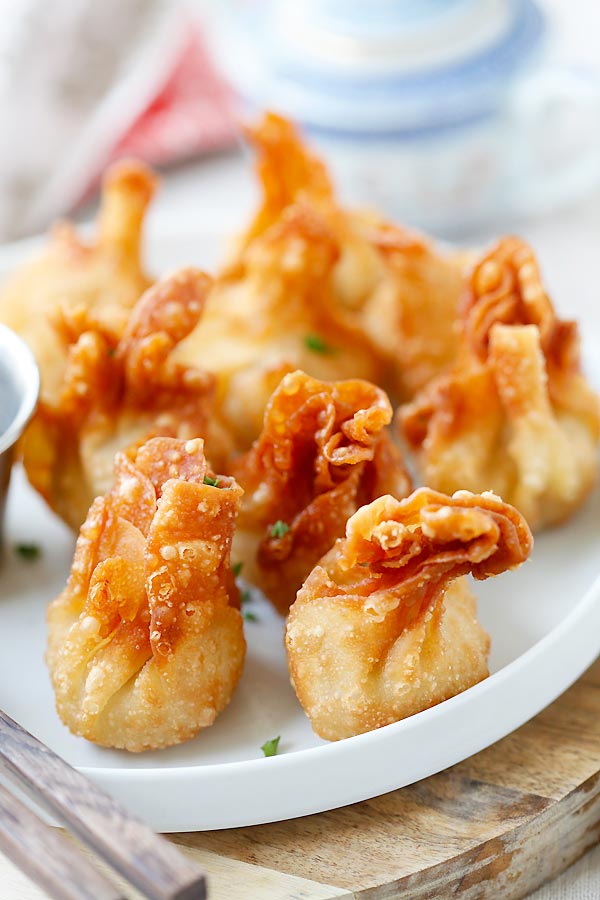 Onion Scallion Beef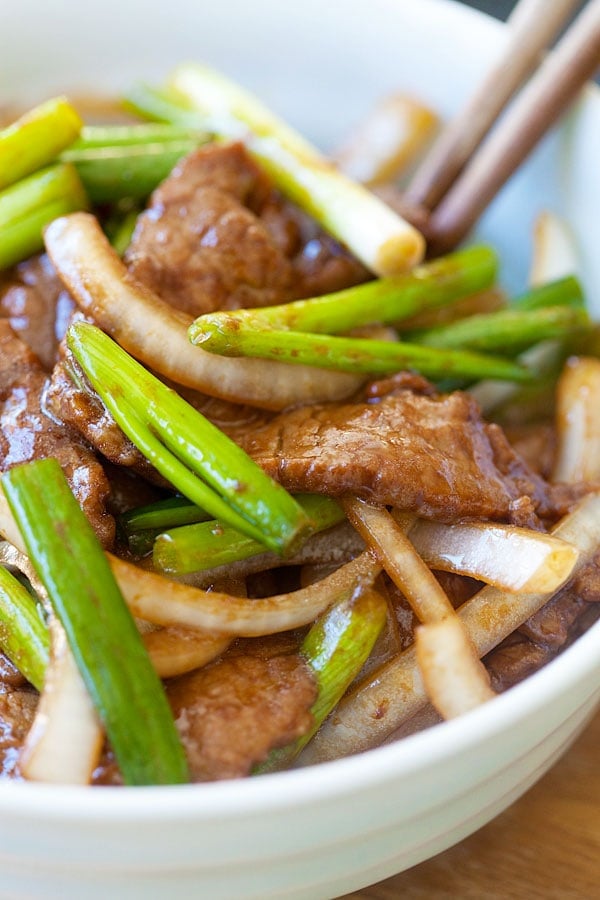 Thai Chicken Sate with Peanut Sauce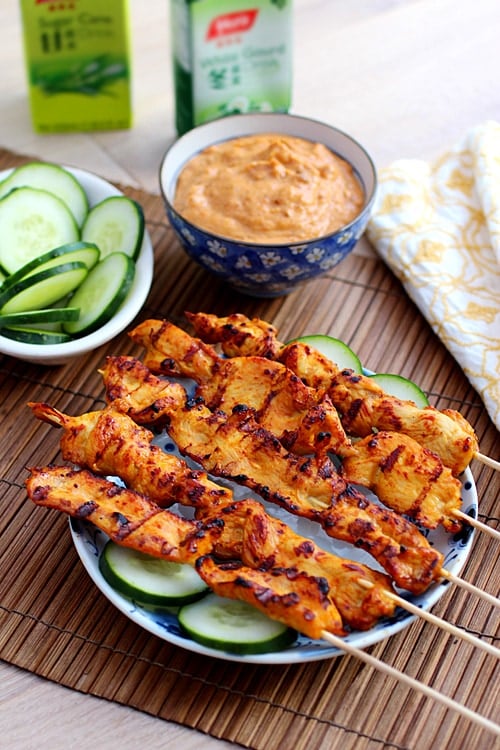 Thai Peanut Sauce