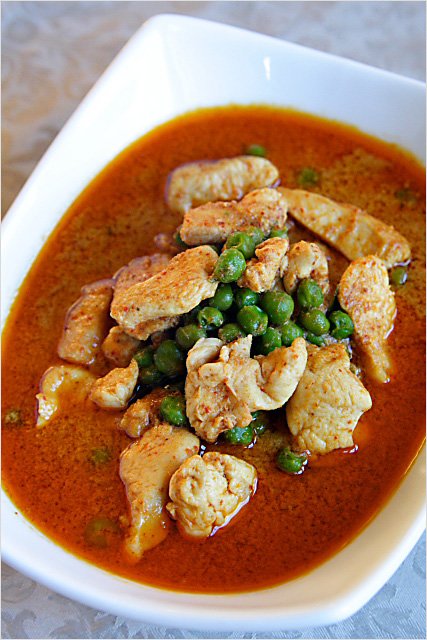 Recipe: Chicken Panang Curry
Adapted from Thai Cooking Made Easy
Ingredients:
1 skinless & boneless chicken breast (cut into small cubes)
1 tablespoon oil
2-3 tablespoons Panang curry paste (depends how strong or spicy you like your curry)
1/2 cup coconut milk
1/4 cup water
1 teaspoon sugar
1 tablespoon fish sauce
1/2 cup frozen green peas
4-6 kaffir lime leaves (slightly bruised)
Method:
Heat up a pot with oil. Add in the Panang curry paste and do a quick stir until aromatic. Add in the chicken meat and blend well with the curry paste, then add in the green peas, coconut milk, kaffir lime leaves, water and the seasonings. Lower the heat to medium and let it simmer for 8-10 minutes. Serve hot with steamed white rice.
Cook's Note:
You can use beef instead of chicken.
Most-Pinned Recipes
Ginger Garlic Baked Chicken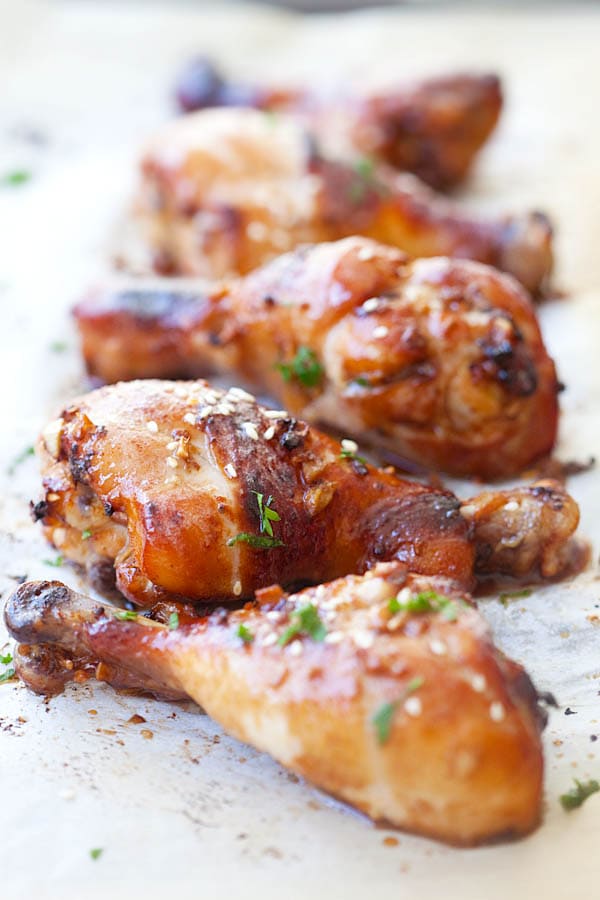 Crab Rangoon (Cream Cheese Wontons)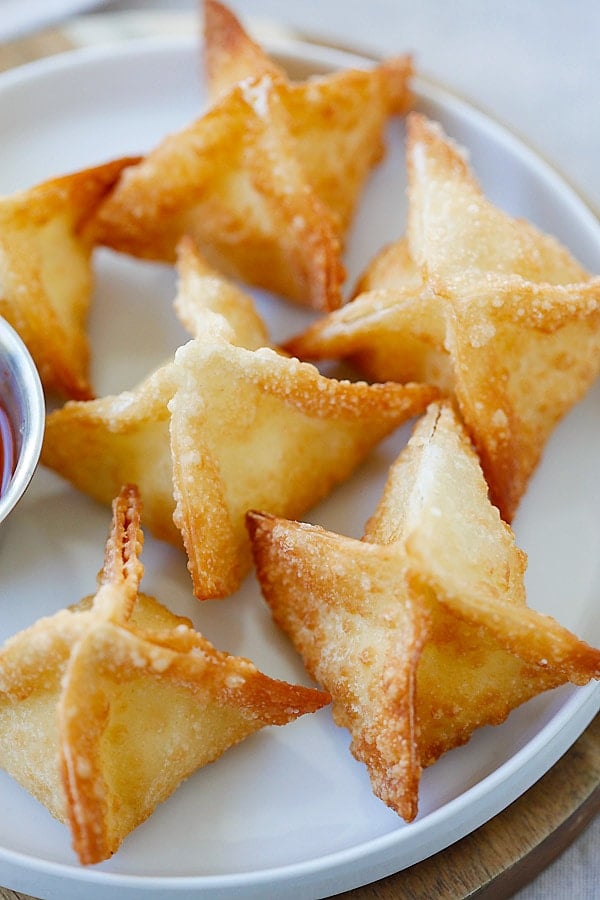 Chicken Wontons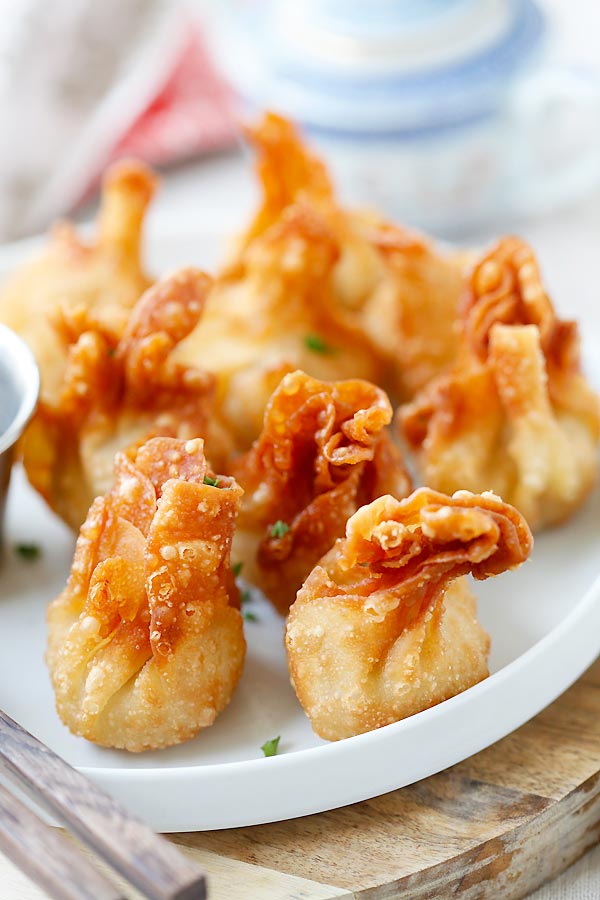 Onion Scallion Beef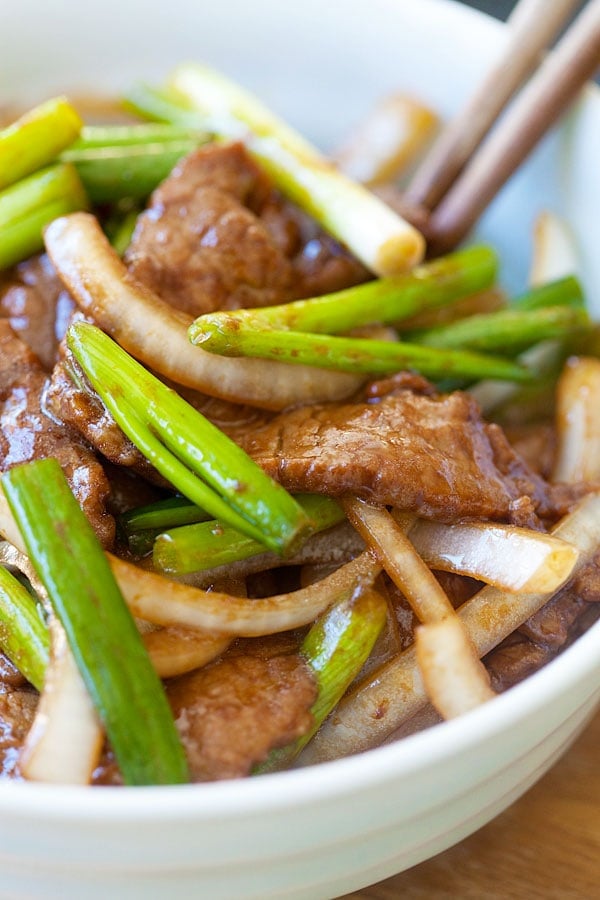 Thai Chicken Sate with Peanut Sauce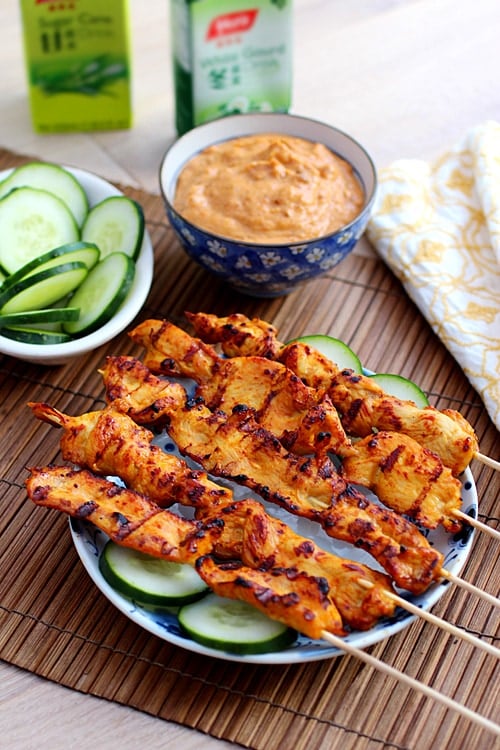 Thai Peanut Sauce