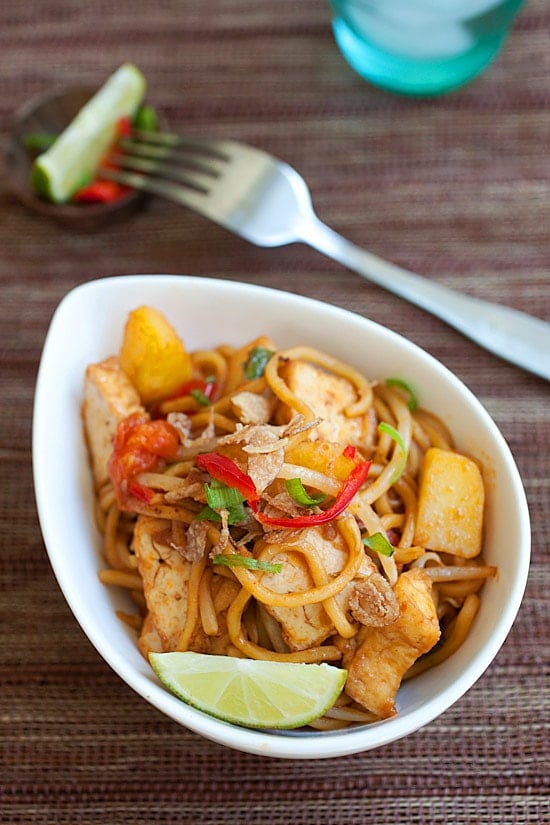 Veggie Mee Goreng (Fried Noodles) Recipe
Serves 2-3 people | Prep Time: 20 Minutes | Cook Time: 5 Minutes
Ingredients:
3 tablespoons cooking Oil
2 cloves garlic, finely minced
3 pieces dried bean curd, cut into small pieces
1 potato, boiled, peeled, and sliced into wedges
1 big tomato, cut into wedges
A handful fresh bean sprouts
1 lb fresh yellow noodles, rinsed and drained
Chopped scallions, for garnishing
Red chili, for garnishing
Fried shallots, for garnishing
1 lime, cut into wedges
Sauce:
2 tablespoon soy sauce
2 tablespoon sweet soy sauce or kecap manis
3 tablespoon tomato ketchup
Sugar and salt to taste
Method:
Heat up a wok and pour in the cooking oil. Add the garlic and stir fry until aromatic then add the bean curd and potato and tomato wedges. Do a few quick stirs and then add the yellow noodles and the Sauce and continue stirring until everything is well combined. Add sugar and salt to taste.
Add in the bean sprouts and quick stir for another 1 minute. Turn off the heat, dish out, garnish with the scallions, red chili, and fried shallots. Squeeze some lime juice over the noodles before eating.
Cook's Note:
You can get fresh yellow noodles from Asian supermarket. Yellow noodles are yellow in color and oily. If you can't find yellow noodles, just use spaghetti.
Most-Pinned Recipes
Ginger Garlic Baked Chicken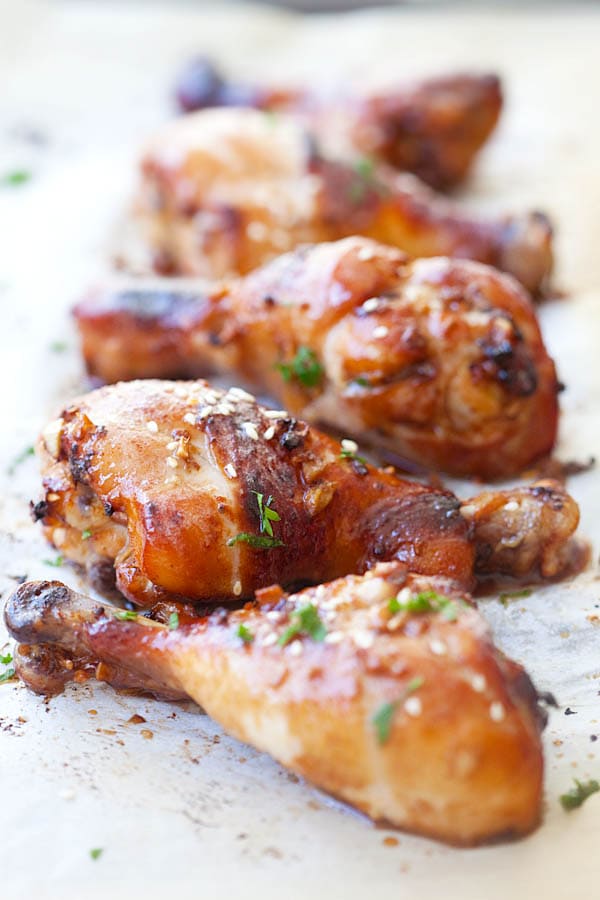 Crab Rangoon (Cream Cheese Wontons)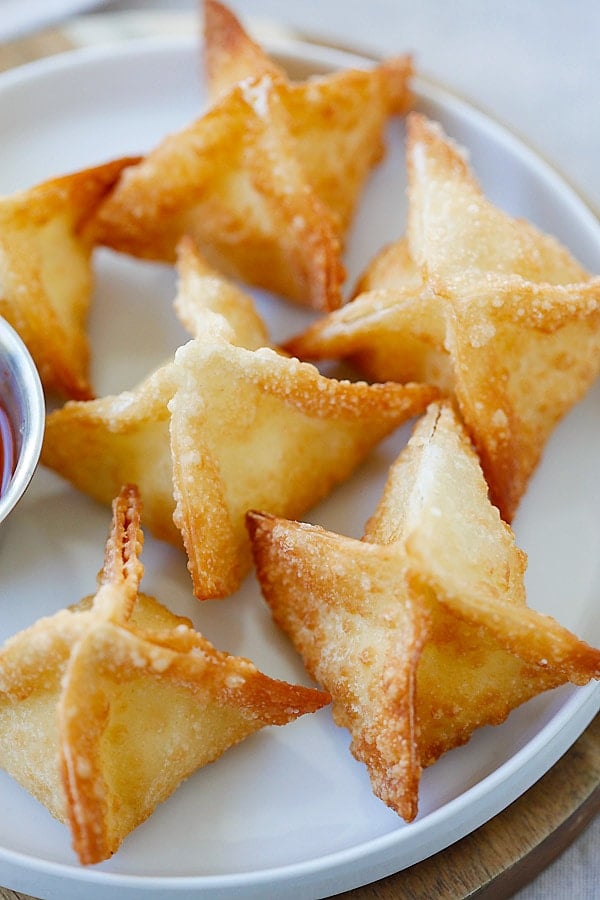 Chicken Wontons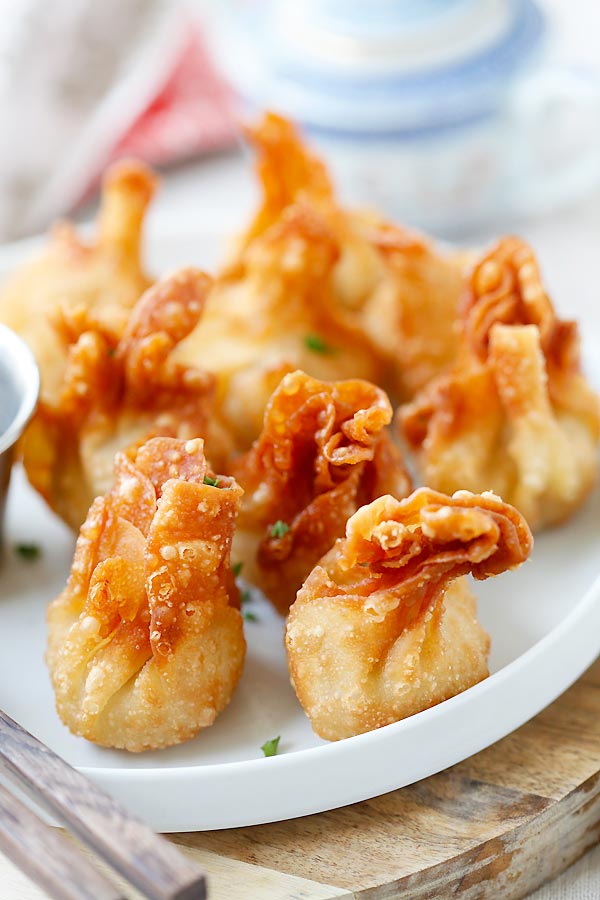 Onion Scallion Beef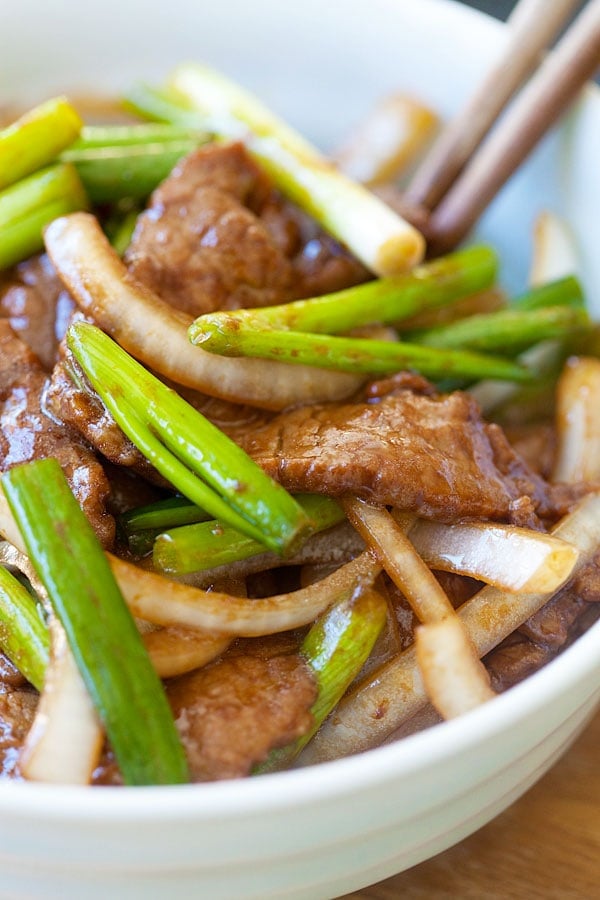 Thai Chicken Sate with Peanut Sauce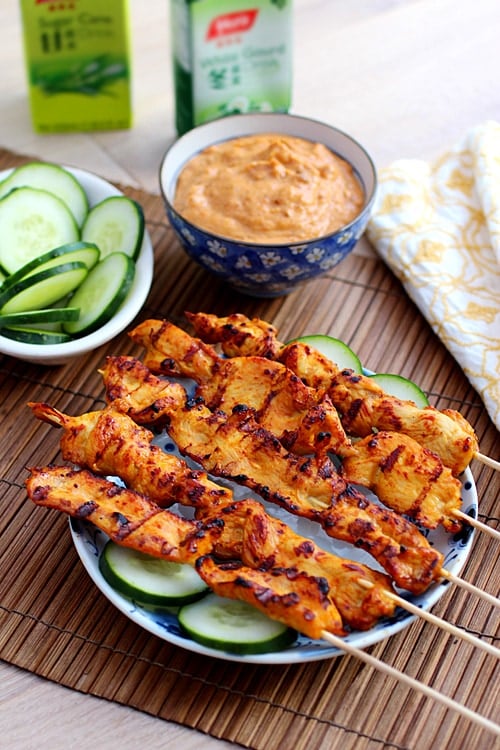 Thai Peanut Sauce