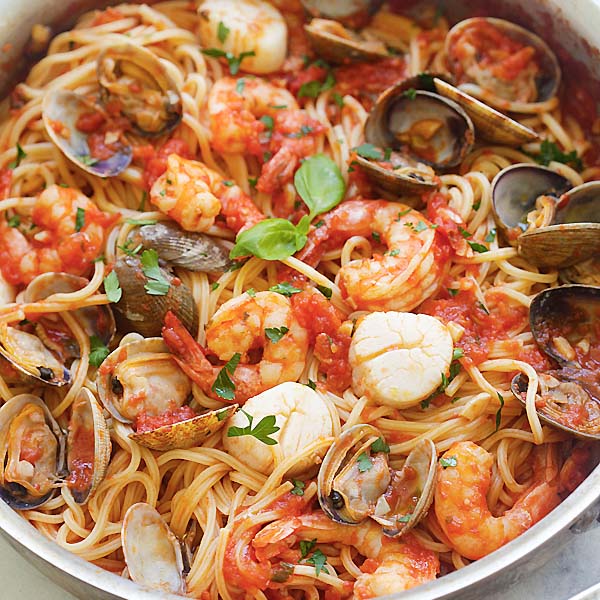 One Pot Seafood Pasta
One Pot Seafood Pasta – easy seafood pasta cooked in one pot. Quick and delicious dinner that you can whip up in less than 30 mins
Prep time:
Cook time:
Total Time: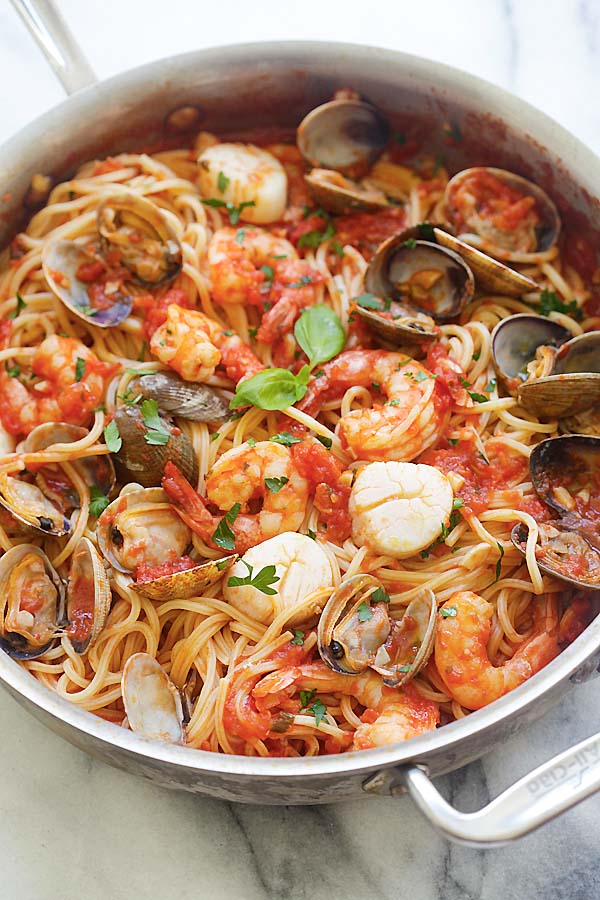 One Pot Seafood Pasta
One Pot Seafood Pasta – easy seafood pasta cooked in one pot. Quick and delicious dinner that you can whip up in less than 30 mins.
For the pasta sauce, I made it from scratch instead of using a bottled pasta sauce. I got a can of whole peeled tomatoes, blend it for the sauce. For the seafood, you can use your favorite combinations: shrimp, clams, mussels, scallops, and/or squid. It's totally up to you. Try my one pot seafood pasta when you feel like you want to indulge the family with some seafood, it's really amazing, especially with your favorite glass of wine!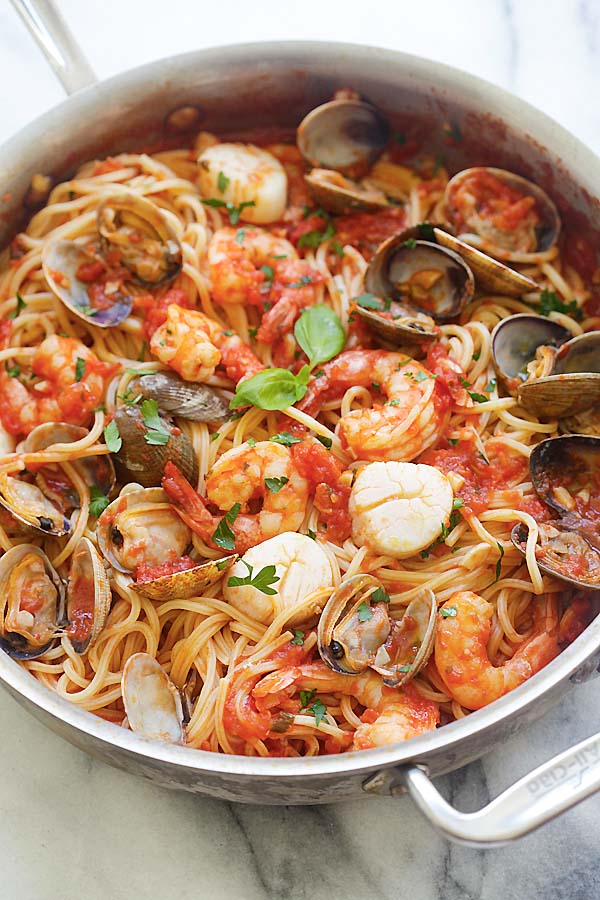 One Pot Seafood Pasta Recipe
Serves 3 | Prep Time: 15 Minutes | Cook Time: 15 Minutes
Ingredients:
10 oz spaghetti
2 tablespoons olive oil
3 cloves garlic, minced
4 oz shelled and deveined shrimp
8 oz Manila clams
4 oz scallops
1 can (28 oz) whole peeled tomatoes
1 tablespoon chopped Italian basil leaves
Salt to taste
1 teaspoon sugar/brown sugar
Chopped Italian parsley, for garnishing
Method:
Cook the spaghetti according to the package instructions. Drained and set aside. Blend the entire can of the whole peeled tomatoes in a blender or food processor. Set aside the sauce.
Heat up a skillet on medium heat. Add the olive oil, then add the garlic. Saute the garlic before adding the shrimp, Manila clams and scallop. Stir to combine well with the garlic, then add the tomato sauce, basil leaves. Cook the seafood until they are almost done, add salt (to taste) and sugar. Transfer the spaghetti into the skillet, stir to mix well with the sauce. Top with the chopped parsley, serve immediately.
Most-Pinned Recipes
Ginger Garlic Baked Chicken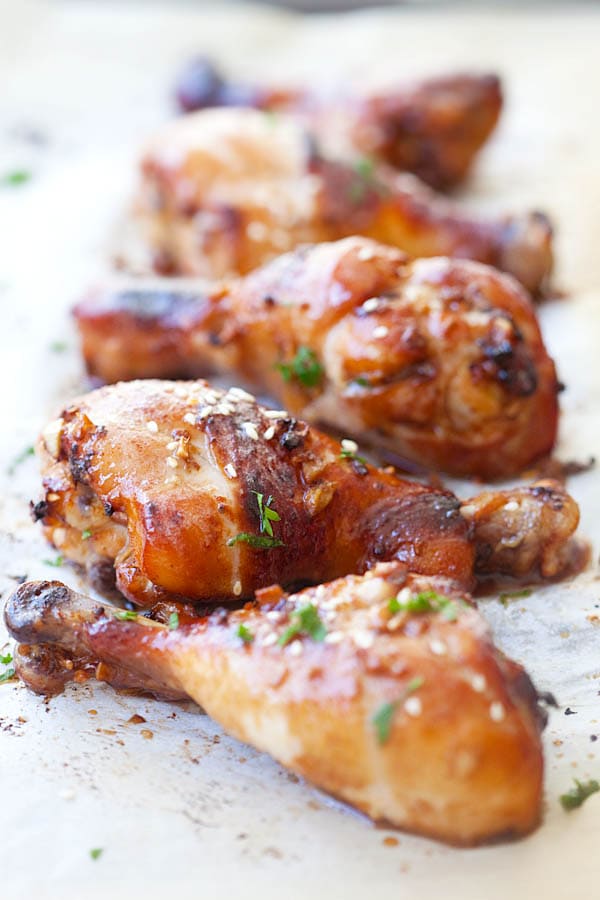 Crab Rangoon (Cream Cheese Wontons)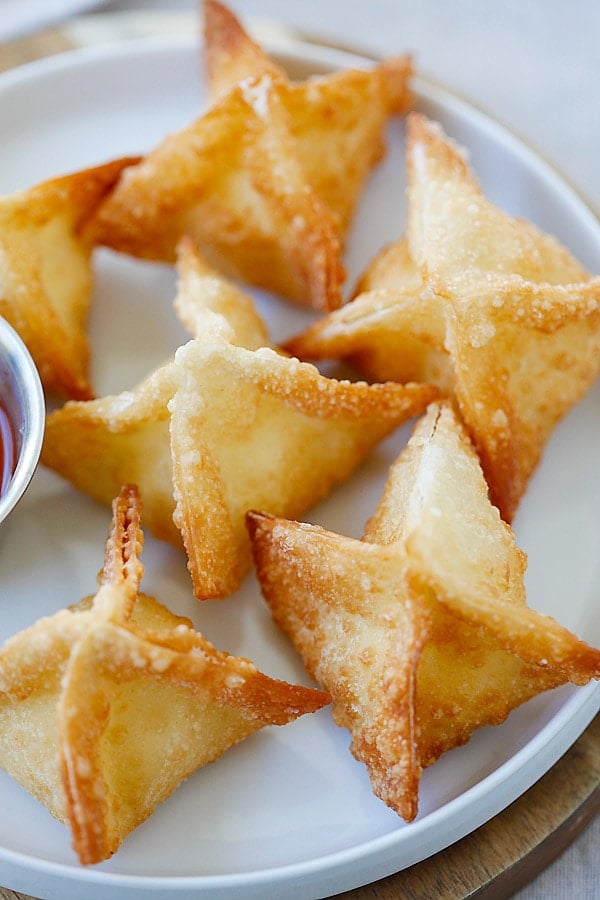 Chicken Wontons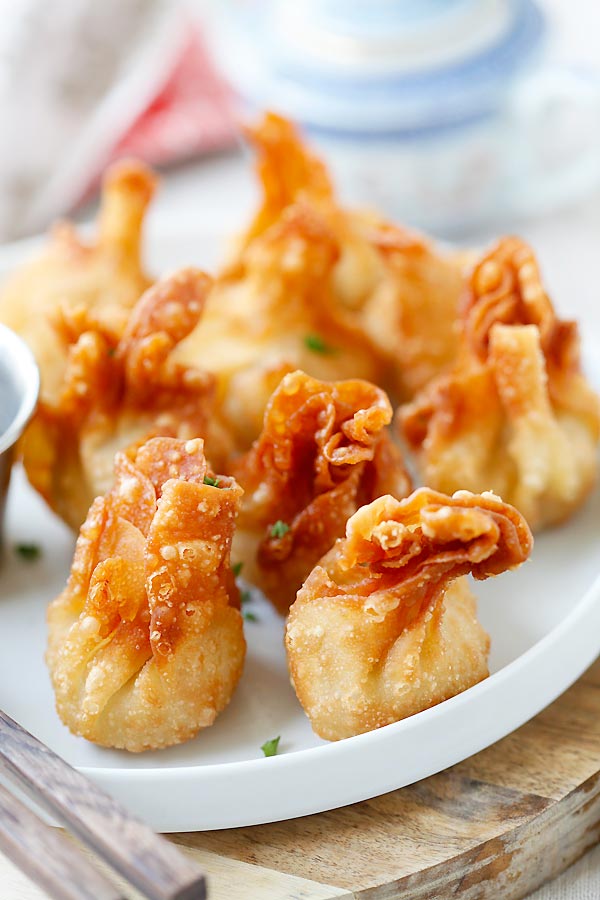 Onion Scallion Beef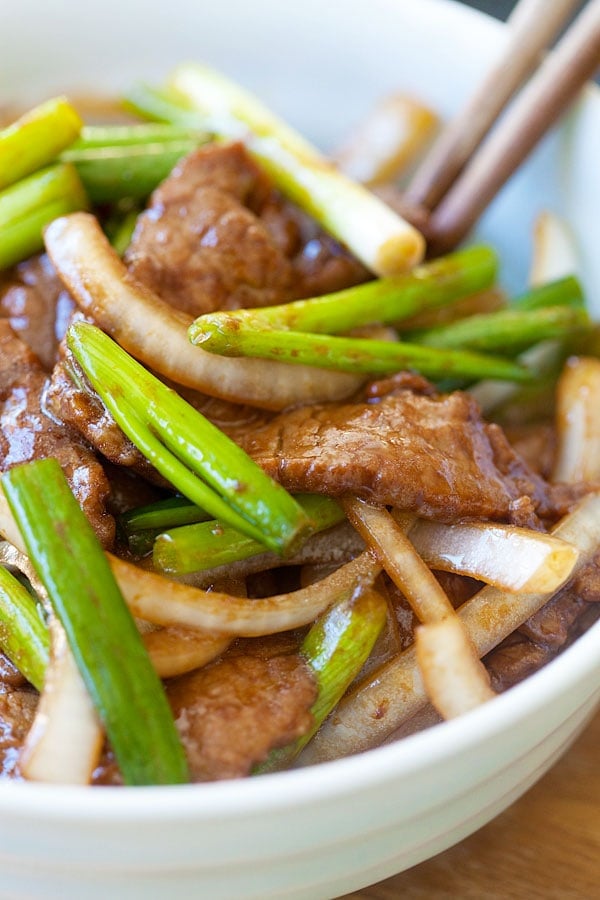 Thai Chicken Sate with Peanut Sauce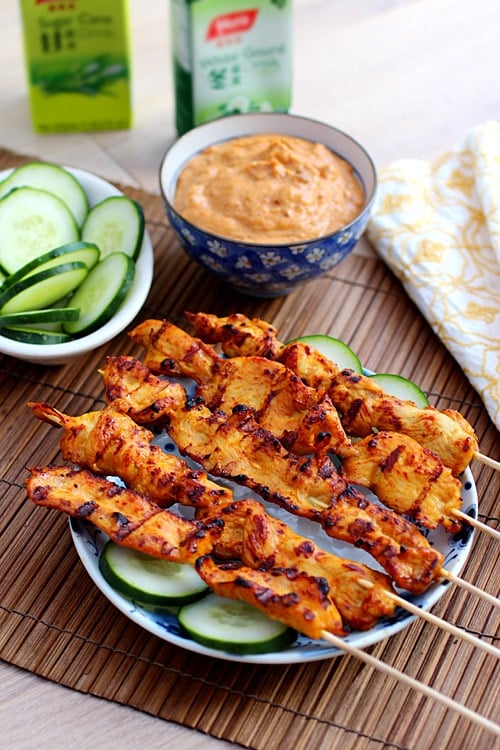 Thai Peanut Sauce