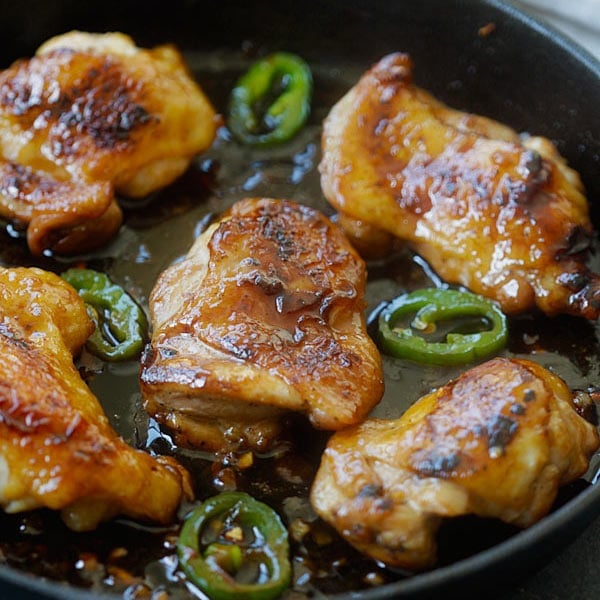 Caramel Chicken Recipe
Caramel chicken – the easiest and most delicious Asian chicken dish ever with sticky, sweet and savory caramel sauce. Ready in 20 mins! | rasamalaysia.com
Prep time:
Cook time:
Total Time: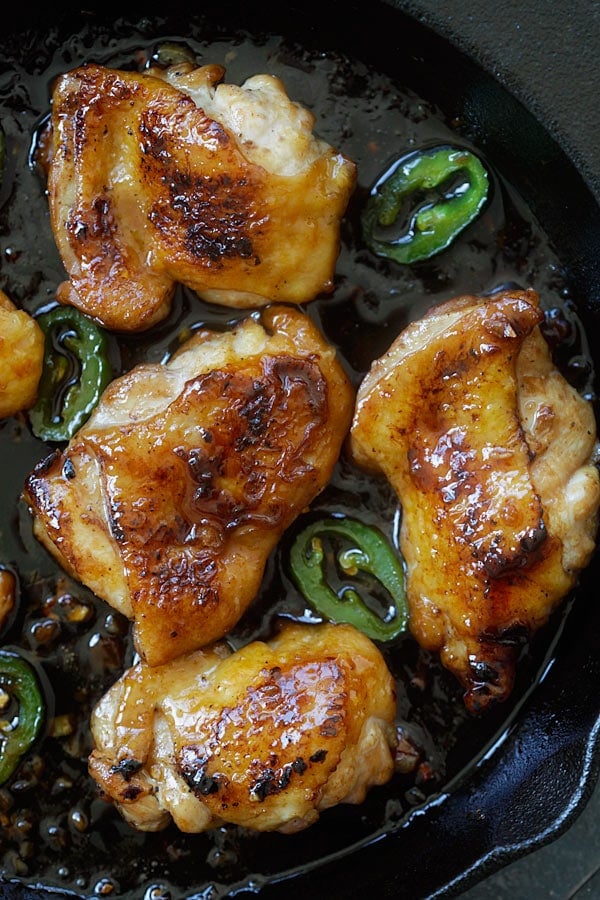 Vietnamese Caramel Chicken
Caramel chicken – the easiest and most delicious Asian chicken dish ever with sticky, sweet and savory caramel sauce. Ready in 20 mins!
This Vietnamese caramel chicken is another recipe that is sure to whet your appetite. It's an amazing dish with the simplest ingredients, so easy to make, but it's absolutely delightful. I have been ordering this dish from Vietnamese restaurant, but it was the first time I attempted it at home. I referred to the recipe by The Ravenous Couple and it was an instant hit with my family and friends.
Fish sauce is a staple ingredient in Vietnamese cooking, so make sure you pick up a bottle of high quality fish sauce. While many people are skeptical about fish sauce because of its pungent smell (from a low-grade brand), a good fish sauce doesn't smell funky. Made with anchovies and salt, fish sauce is a natural umami bomb that makes everything so much better. The next time you go shopping or buy online, look for Red Boat Fish Sauce or Magic Chef, and you are good to go. Enjoy!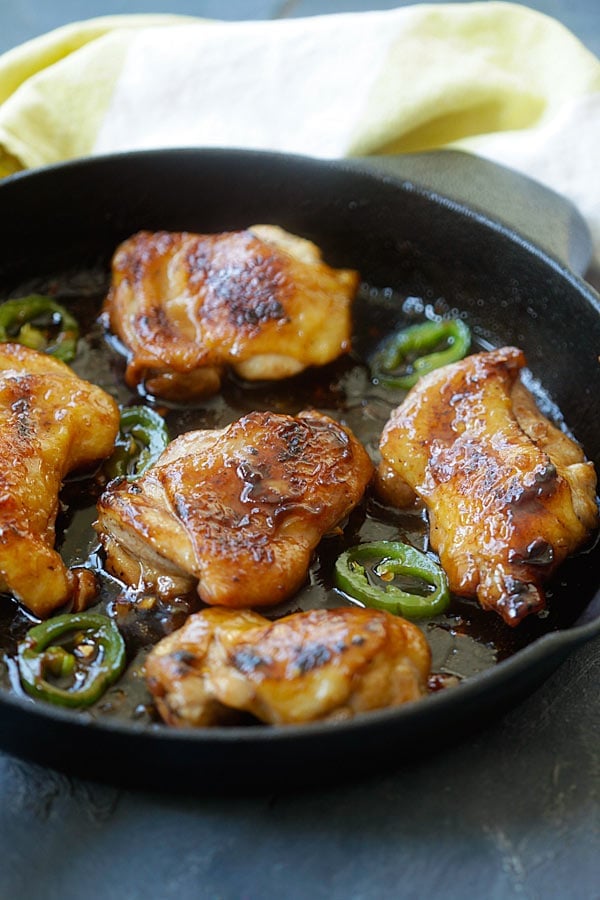 Vietnamese Caramel Chicken Recipe
Serves 3 | Prep Time: 10 Mins | Cook Time: 10 Mins
Adapted from: The Ravenous Couple
Ingredients:
1 lb chicken thighs with skin, deboned
2 tablespoons oil
3 cloves garlic, minced
1/2 jalapeno, sliced
Marinade:
1 tablespoon sugar
1 tablespoon fish sauce
Black pepper
Caramel Sauce:
1 tablespoon fish sauce
3 tablespoons water
1/2 tablespoon sugar
3 teaspoons rice vinegar or Apple cider vinegar
Method:
Marinate the chicken with the Marinade ingredients for 10 minutes. Mix all the ingredients in the Caramel Sauce in a bowl, set aside.
Heat up a skillet (cast-iron preferred) on medium to high heat. Add 1 tablespoon oil. Pan-fry the chicken (skin side up) until the bottom turns slightly crispy and brown. Repeat the same for the skin, until the skin becomes slightly charred. Transfer the chicken out.
Add the remaining oil into the skillet and add the garlic. Add the chicken into the pan and follow by the Caramel Sauce mixture. Lower the heat to simmer and continue to cook until the caramel sauce reduces and becomes amber in color. Make sure you turn the chicken a couple of times during cooking. Add jalapeno and continue to cook for about 1 minute. Dish out and serve immediately with steamed rice.
Most-Pinned Recipes
Ginger Garlic Baked Chicken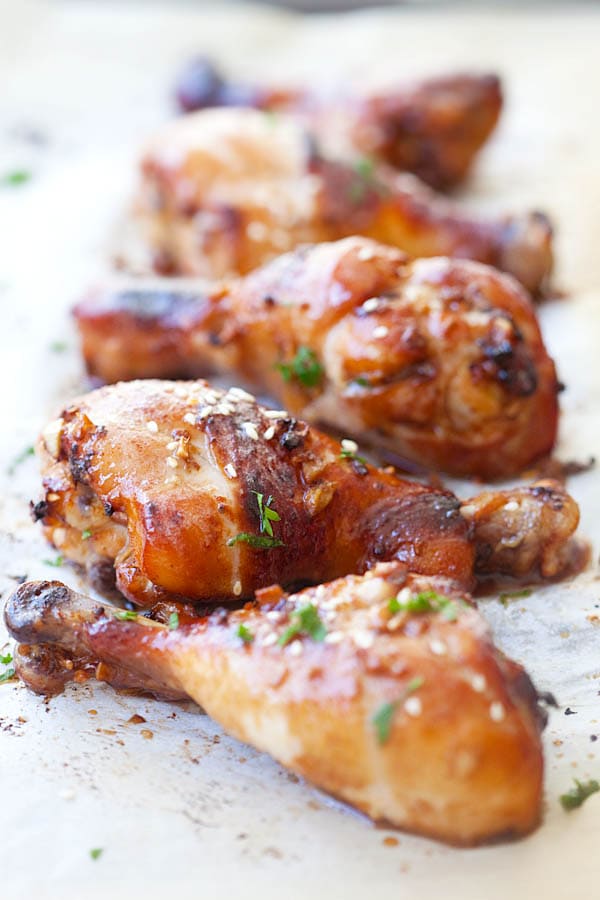 Crab Rangoon (Cream Cheese Wontons)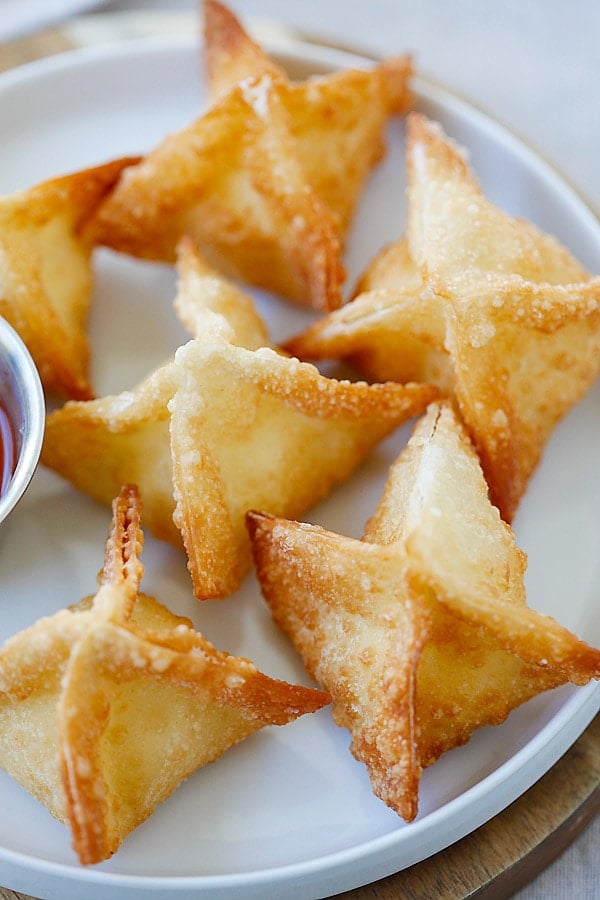 Chicken Wontons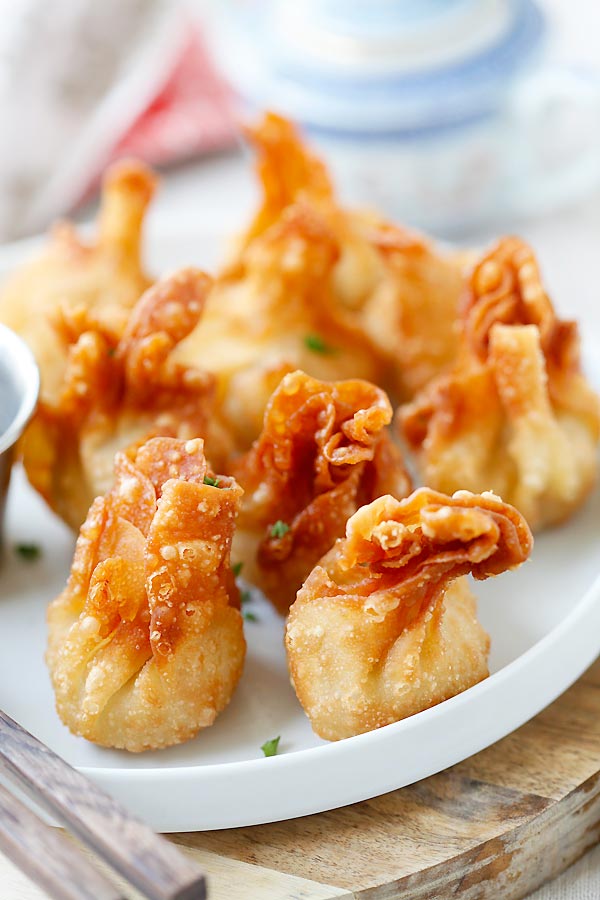 Onion Scallion Beef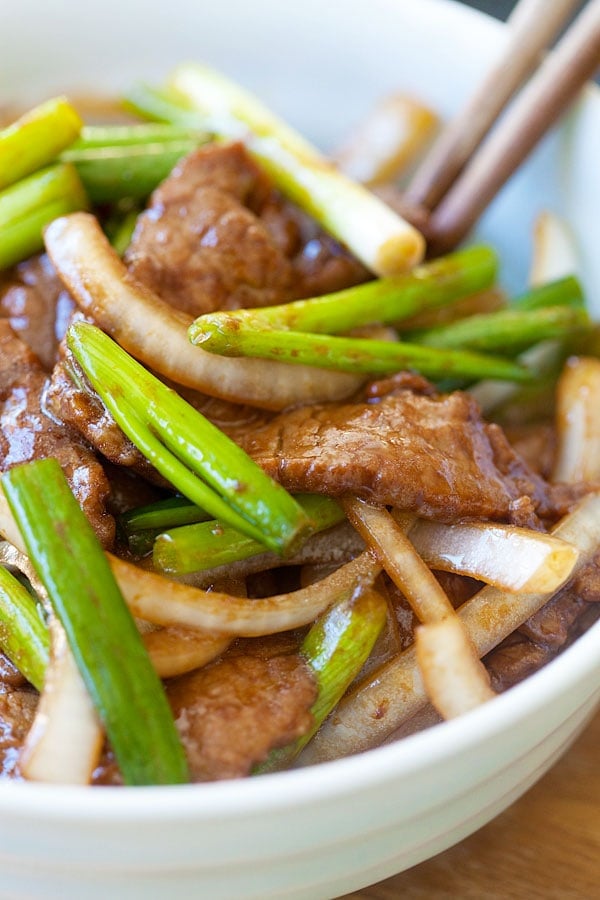 Thai Chicken Sate with Peanut Sauce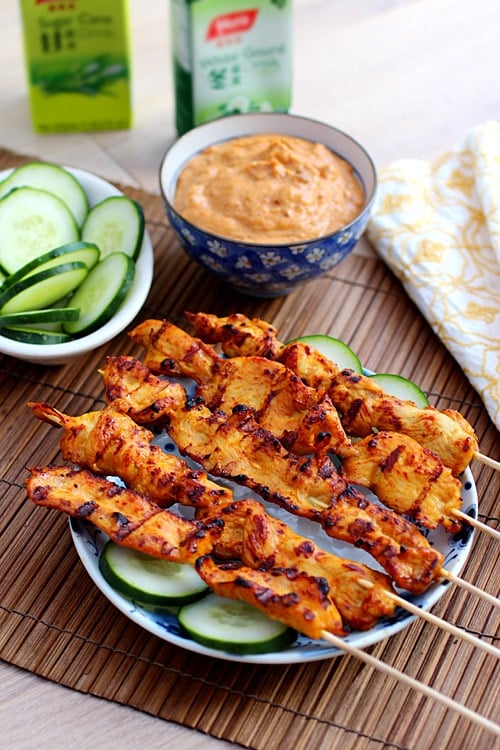 Thai Peanut Sauce