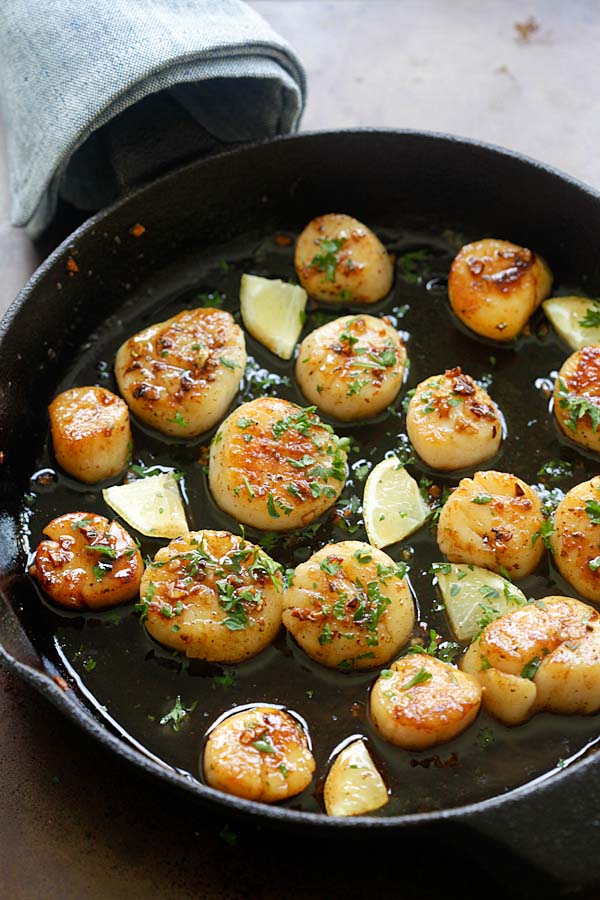 Brown Butter Honey Garlic Scallops
Brown Butter Honey Garlic Scallops – crazy delicious seared scallops with brown butter and honey garlic sauce. The best scallops recipe ever!
I am obsessed with brown butter lately. Butter makes everything better, but brown butter elevates a dish to total awesomeness, such as this crazy delicious brown butter honey garlic scallops. The scallops were so good I practically dabbed my fingers on the skillet and dried out the last bits of the honey garlic sauce. This dish is a perfect 10!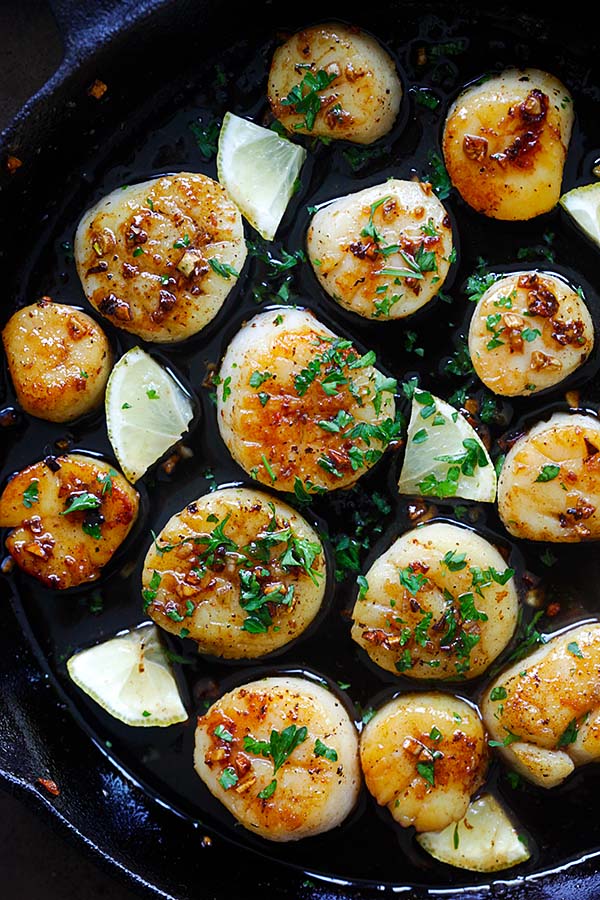 What I love about this honey garlic scallops recipe is the simplicity. It takes less than 15 minutes to make, with everyday ingredients I always have in my kitchen. I am a huge fan of honey (perhaps because I am Bee?!) and garlic; combining them together with a pinch of salt, a dash or two of cayenne pepper, with a tint of apple cider vinegar and you have a dish that is out-of-this-world yummy!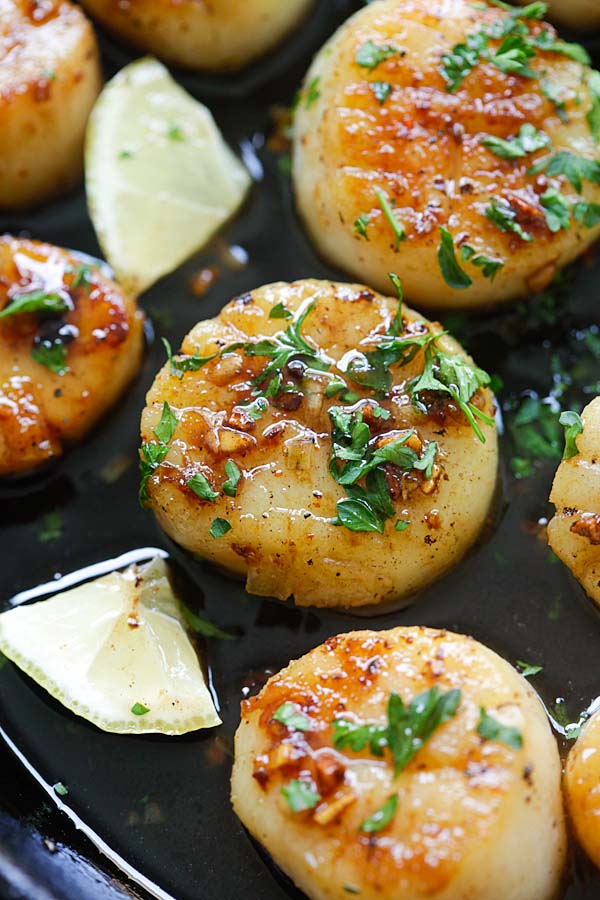 Just look at my pictures here…brown golden bits of garlic doused in the sticky honey garlic sauce, with the perfectly seared scallops, plus some chopped parsley. Making delicious food is really very easy with my recipes. If you love brown butter, you should also check out my carrots recipe.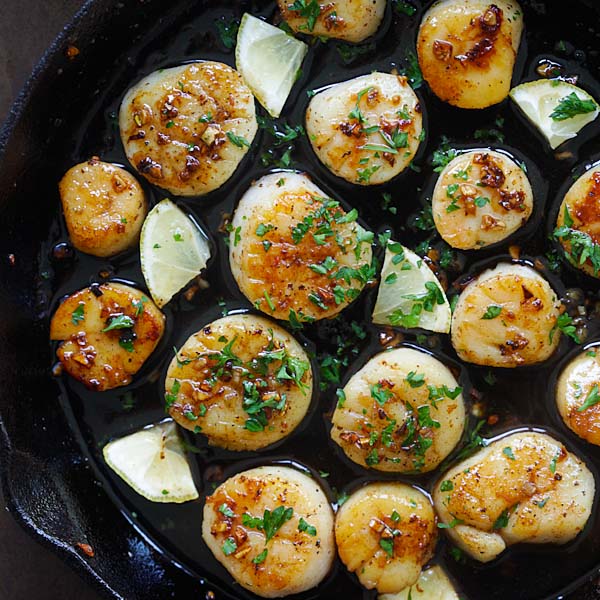 Rate This
Recipe Name
Brown Butter Honey Garlic Scallops
Average Rating

Based on 17 Review(s)