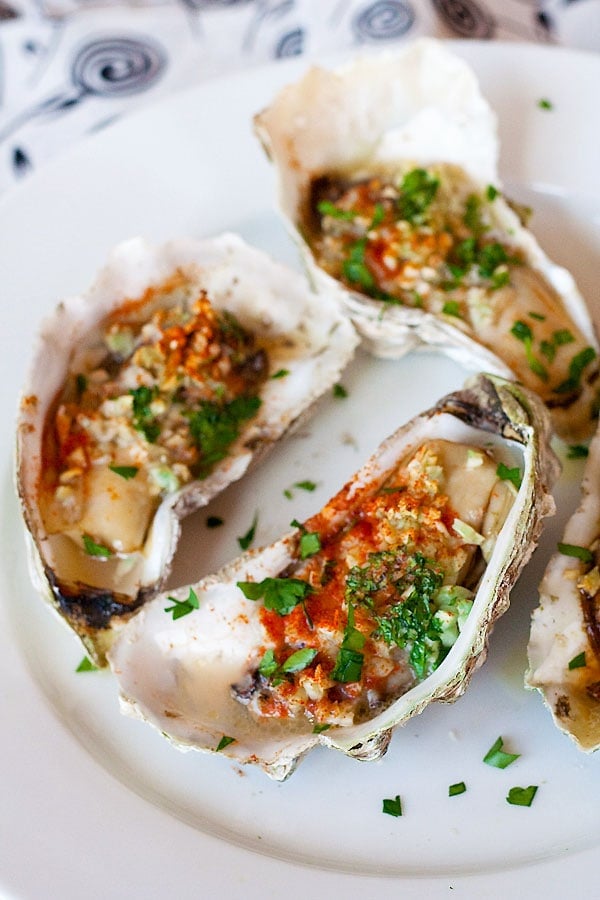 Grilled Oysters (Baked Oysters)
Grilled oysters (baked oysters) – oyster on the half shell with garlic, butter, parsley and paprika. Juicy, briny and crazy delicious.
Originally posted in May 2009, updated with new photos.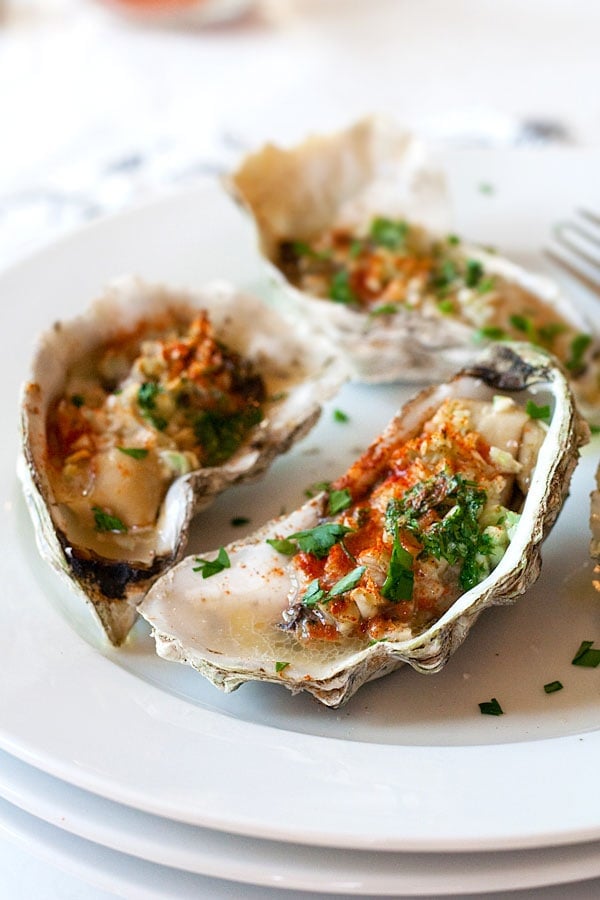 Oysters are plentiful and affordable in the United States. We're blessed with fresh, live, big, fat, and succulent oysters all year long from the east coast and west coast. I would be sharing more oyster recipes if I don't have to shuck them. To me, shucking oyster is the most difficult kitchen chore, a skill that I haven't quite mastered. The last time I bought oysters, I almost used a hammer. Anyway, I found a market who shucks oysters for me now, so hurray!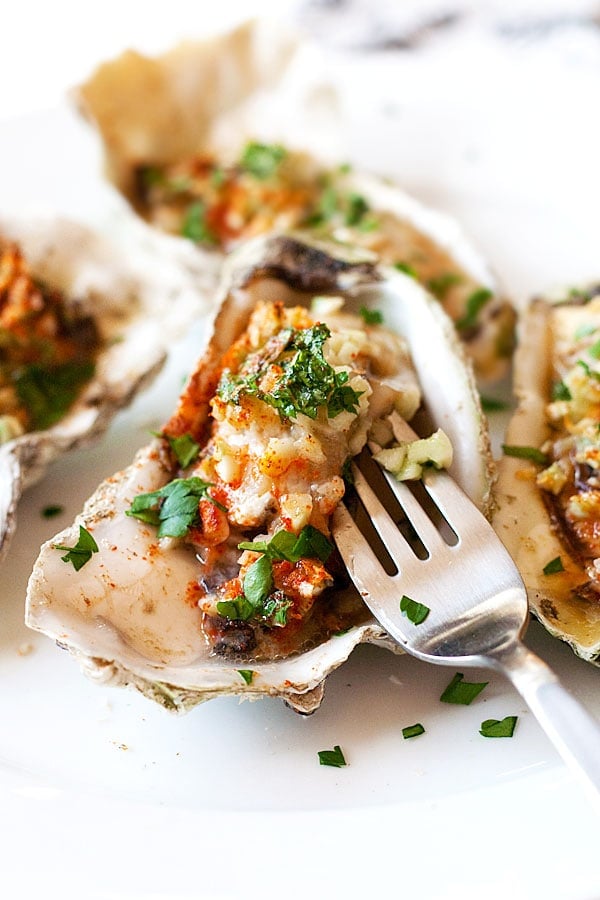 One of my favorite things to grill during summer is oysters—big, fat, juicy and succulent oysters on the half shell. They are one of the easiest things to make, and the end results are so delicious that I can just eat so many of them. Ahh, the fun of summer and the endless possibilities of grilling everything edible under the sun.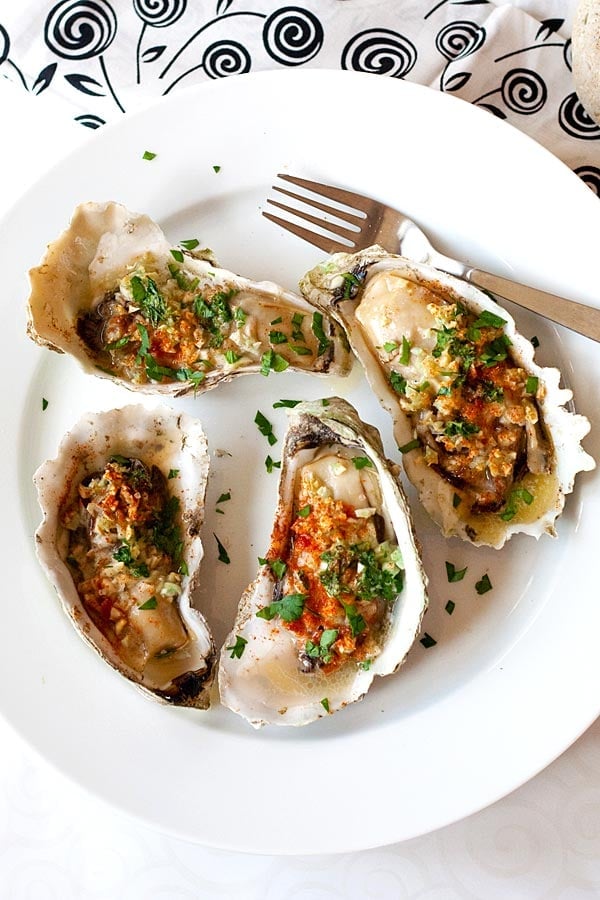 I created this grilled osyters recipe after I tried out a similar recipe at a seafood buffet recently. You need a few simple ingredients to bring out the natural briny good taste of the oysters: finely chopped garlic, parsley leaves, salt, paprika, and butter. It's that simple. If you don't have an outdoor grill, you can baked them in the oven and the results are equally tantalizing. Before serving, you may add a squirt of lemon juice or lime juice and enjoy!