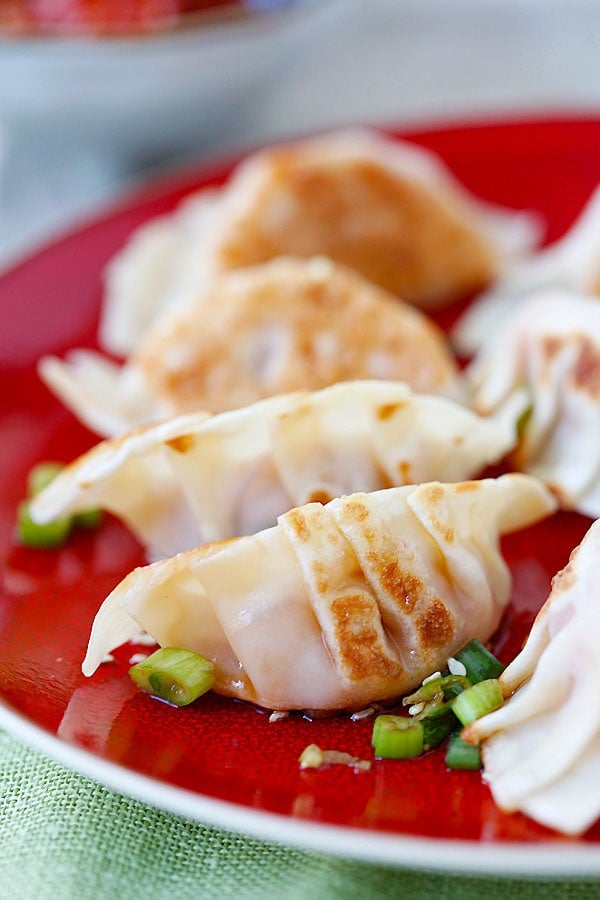 Kimchi Dumplings
Kimchi Dumplings – Spice up your dumplings by adding kimchi to make juicy, plump and delicious dumplings that you just can't stop eating!!
Originally published on July 24, 2014. Updated with new photos.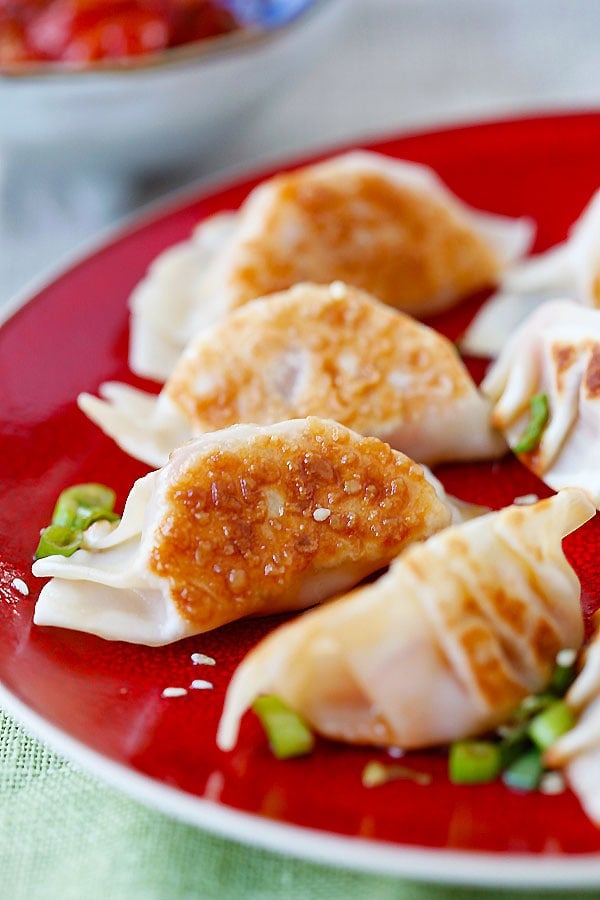 I love all sorts of dumplings: boiled, steamed, and pot stickers. Just about any dumplings would make my stomach happy.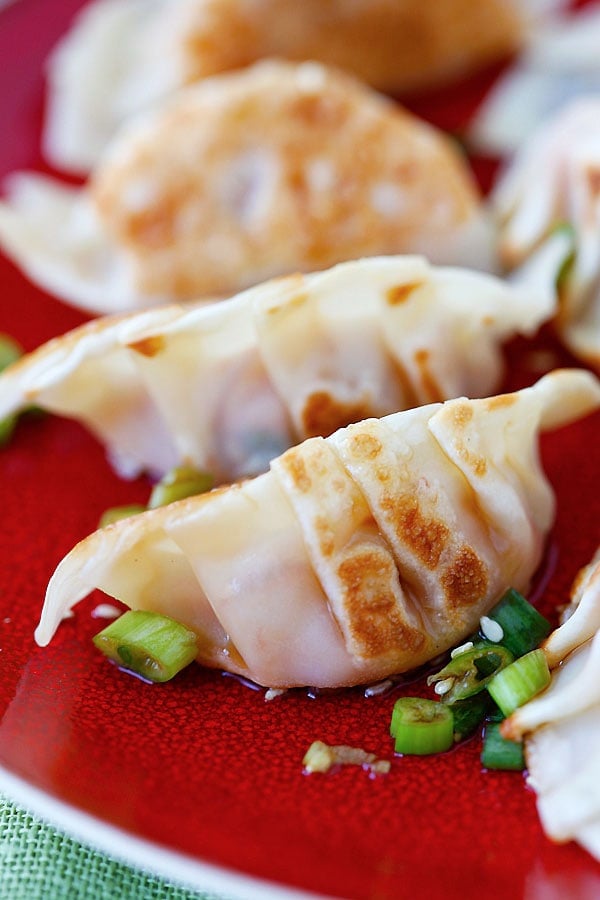 Last week, I was craving for some dumplings and decided to make some kimchi dumplings, using the leftover kimchi in my fridge. Oh boy, what a great combination by combining the traditional filling (I used ground pork) with kimchi and Korean sweet potato noodles. The dumplings were delicious as always, but with a tint of spiciness from the kimchi…so scrumptious, addictive and I couldn't stop eating them.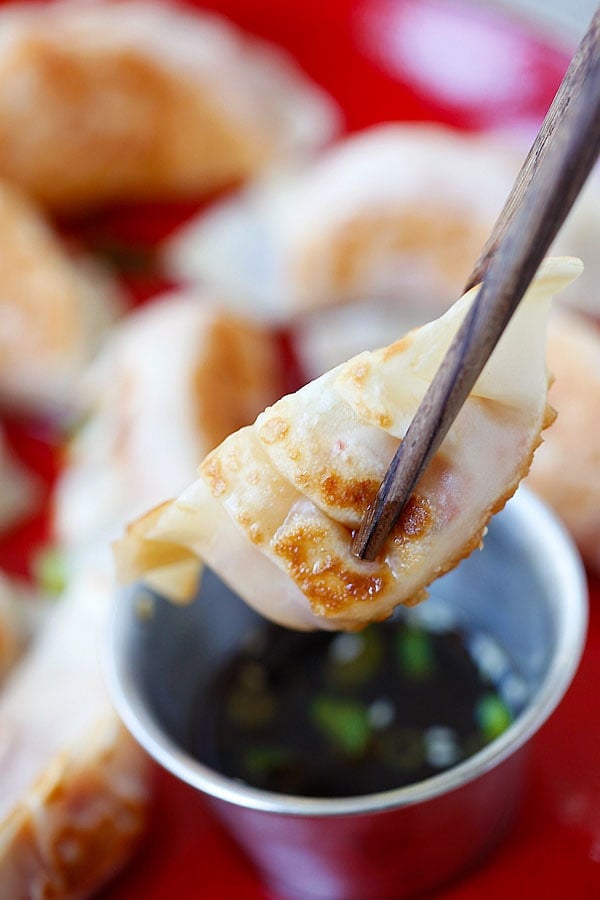 For the dumplings, I made them potstickers style. First, I make the dumplings using store-bought dumpling wrappers and then slowly fill each wrapper with the filling, then fold and pleat them into the beautiful shape you see on the pictures here.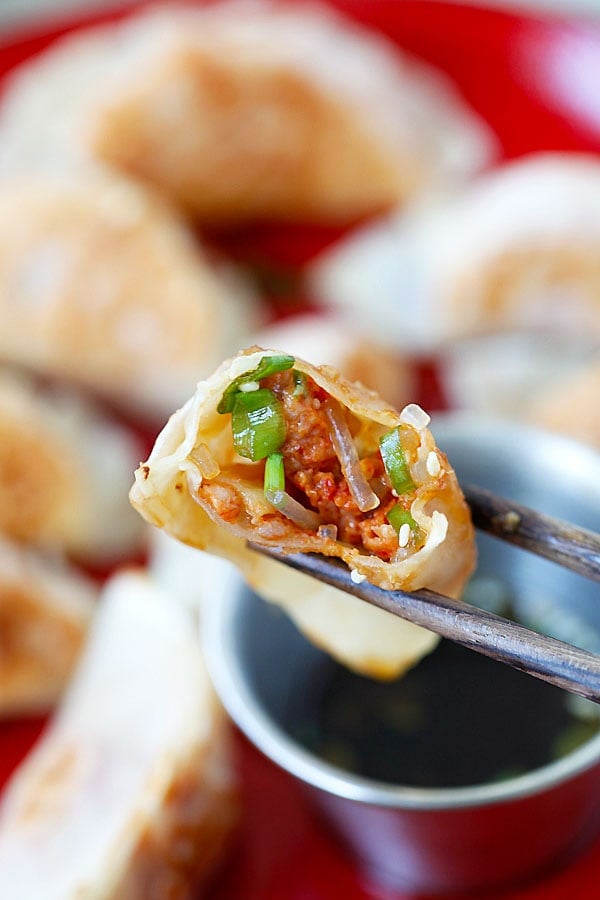 Kimchi dumplings are super delicious and the recipe is easy to follow. Add some Korean flavors into your regular dumplings and enjoy!
Rate This
Recipe Name
Preparation Time
Cook Time
Total Time
Average Rating

Based on 10 Review(s)