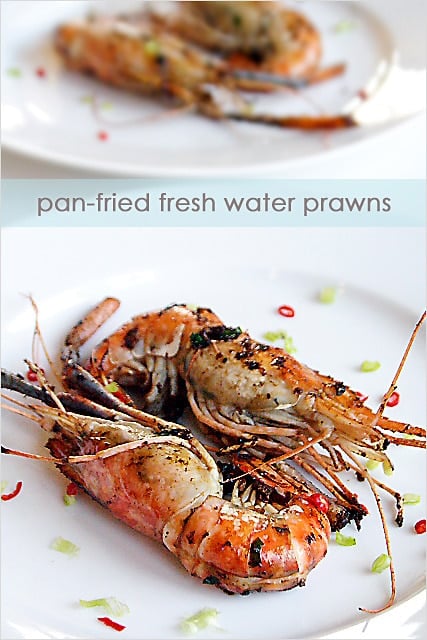 This pan-fried prawns recipe is probably one of the easiest but remarkably delicious recipes for prawns–fresh water prawns pan-fried with soy sauce, cooking wine, and a wee bit of sugar. In Chinese, this dish is called 干烧虾.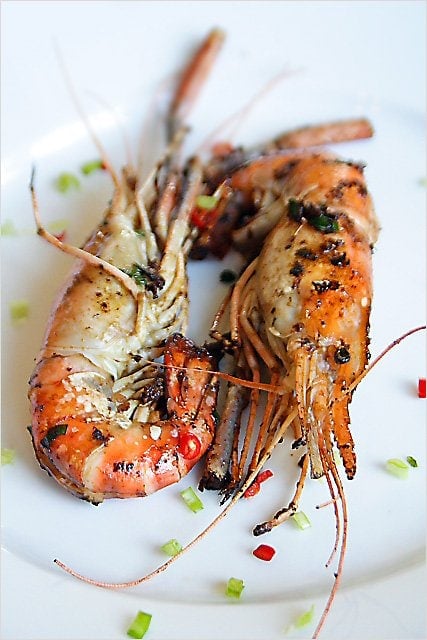 Fresh water prawn is a great choice because of the texture of the prawns, and the juicylicious and rich taste in the heads. I love fresh water prawns a lot, the taste is probably second only to live spot prawns in my opinion. The best seafood doesn't always have to come from the sea…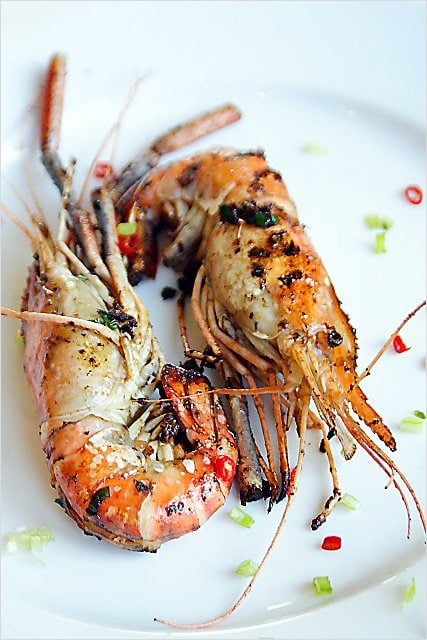 Of course you can try this recipe with regular shrimp/prawn. They taste as good. I am partial to fresh water prawns because they are such beauty.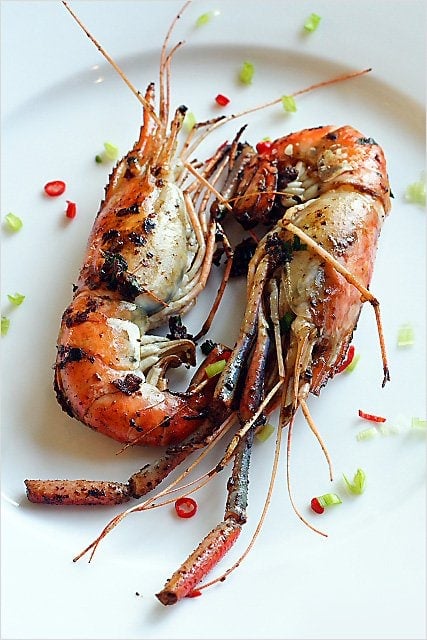 Love Prawn? Check out other shrimp/prawn recipes on Rasa Malaysia
(Chinese recipes, prepare authentic Chinese food now!)