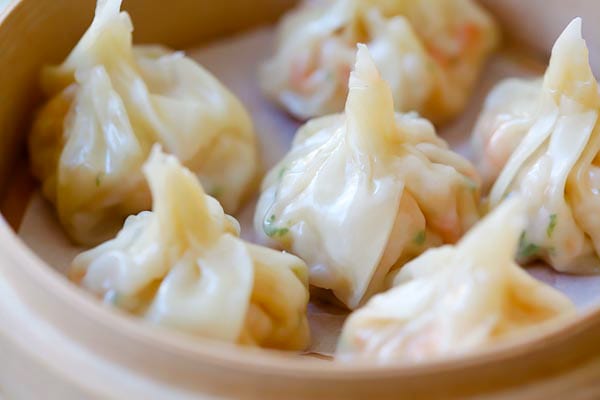 Shrimp Wontons Recipe
Serves 2 | Prep Time: 10 Minutes | Cook Time: 10 Minutes
Ingredients:
3/4 lb shrimp, shelled and deveined
1 teaspoon salt
1 teaspoon oil
1 teaspoon peeled, grated fresh ginger
1 teaspoon sugar
1 tablespoon Chinese rice wine
1 teaspoon sesame oil
2 teaspoons cornstarch
3 sprigs coriander, leaves only, minced)
2 water chestnuts, peeled and finely chopped, optional
3 dashes ground white pepper
1/2 beaten egg, for sealing wontons
Method:
Coarsely chop the shrimp into pieces (not too small) and mix well with the rest of the ingredients. Set aside. Fill each wonton skin with about 1 heaping teaspoon of the filling and seal the wonton skin with the beaten egg.
Boil the wontons in boiling water for a couple of minutes or until they float to the top or you may also steam the shrimp wontons for about 6-8 minutes. Serve hot with ginger vinegar dipping sauce.
Ginger Vinegar Dipping Sauce Recipe
Ingredients:
2 teaspoons peeled, grated fresh ginger
2 tablespoons soy sauce
2 tablespoons dark vinegar
1 tablespoon chopped scallion
Method:
Mix the above ingredients and set aside.
Most-Pinned Recipes
Ginger Garlic Baked Chicken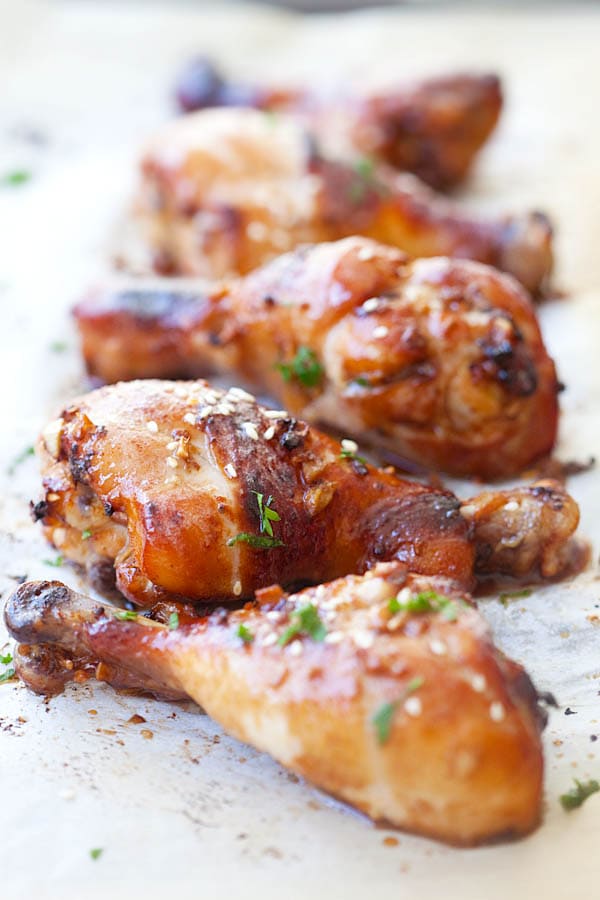 Crab Rangoon (Cream Cheese Wontons)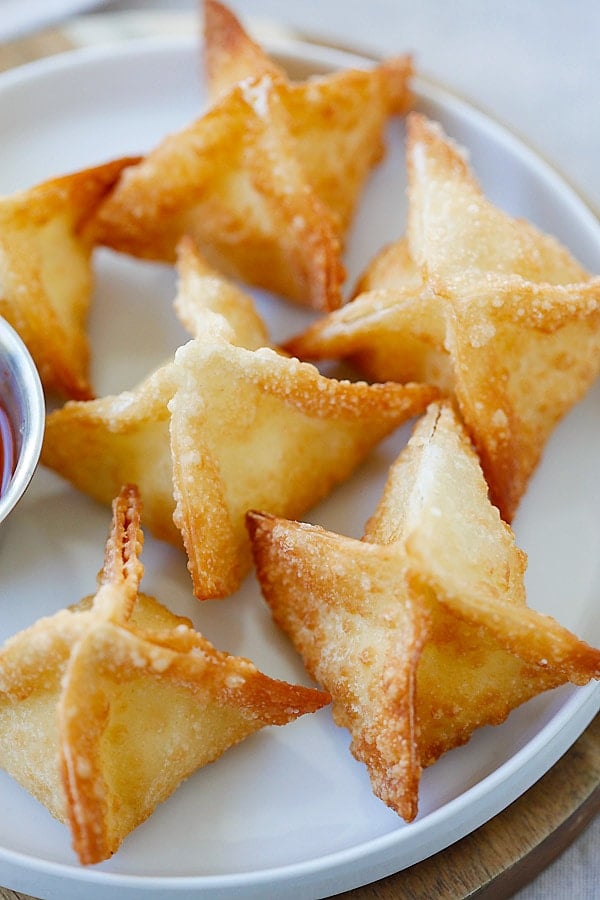 Chicken Wontons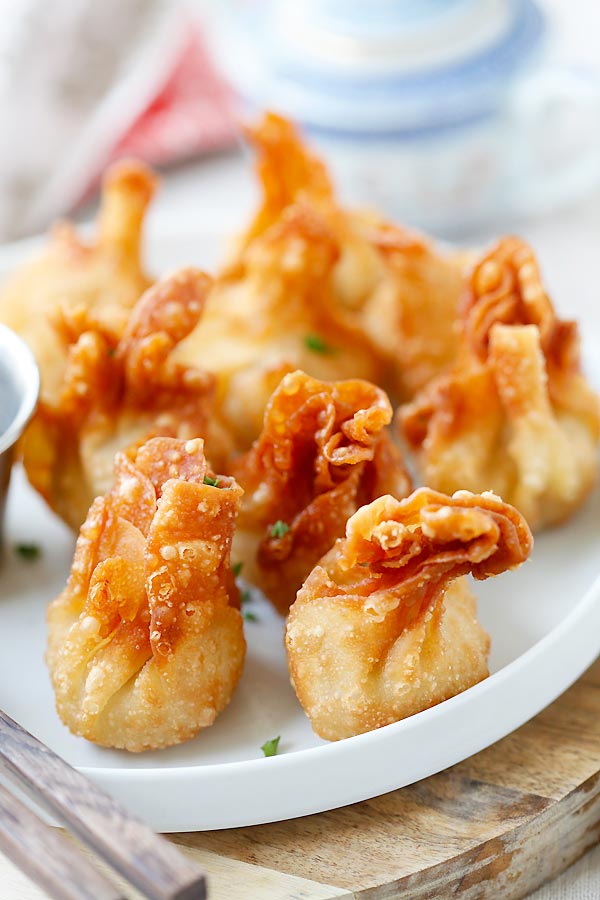 Onion Scallion Beef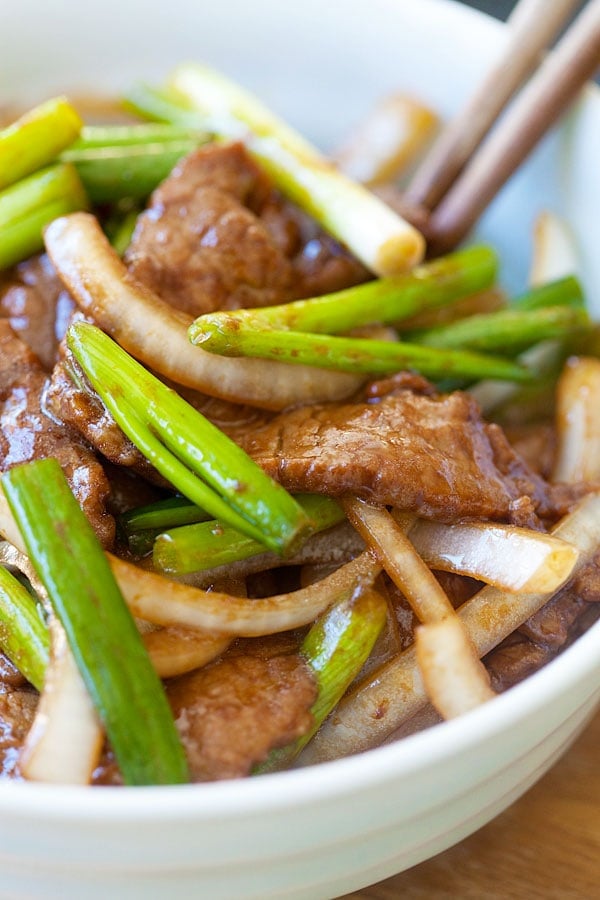 Thai Chicken Sate with Peanut Sauce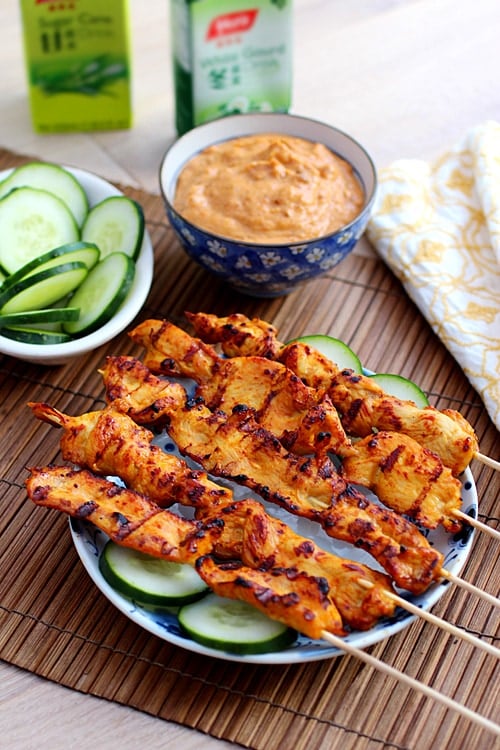 Thai Peanut Sauce