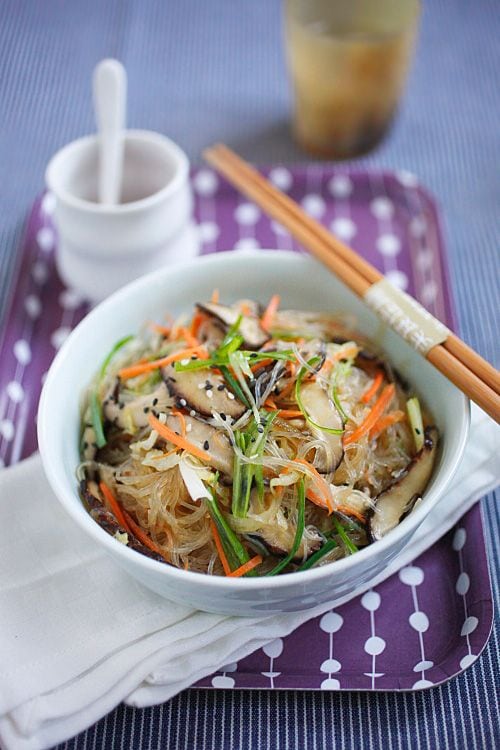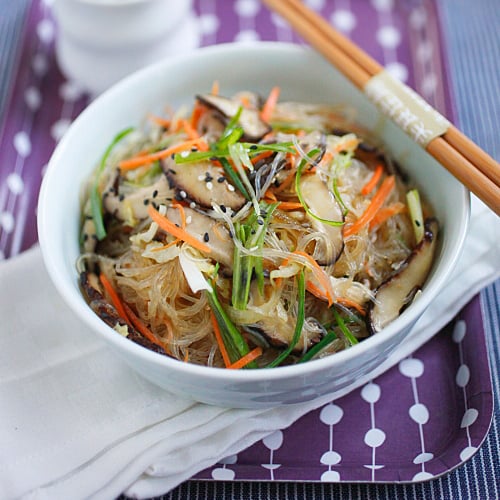 Vegetable Fried Noodles
Vegetable Fried Noodles Recipe | Easy Asian Recipes
Prep time:
Cook time:
Total Time:
Ingredients:
4 oz/120g cellophane noodles (mung bean noodles/ glass noodles)
2 tablespoons vegetable oil
1 small onion, quartered
5 whole fresh shiitake mushrooms, cut into pieces
3 mini carrots, cut into thin strips
2 oz/50g bean sprouts
1 oz/30g cabbage, shredded
1/4 cup water
1 tablespoon oyster sauce, or to taste
1/2 teaspoon white pepper
1 stalk scallion, cut into thin strips
Method:
1. Soak the noodles with warm water until they become soft, about 15 minutes. Drain the water and set aside the noodles.
2. Heat up a wok on medium heat and add the oil.
3. Toss in the onion and stir-fry until the mushrooms, carrots, bean sprouts, and cabbage becomes a little wilted.
4. Add in the water, oyster sauce, white pepper and stir to combine.
5. Add the noodles and stir continuously until the noodles are cooked.
6. Toss the scallion in, do a few quick stirs and serve immediately.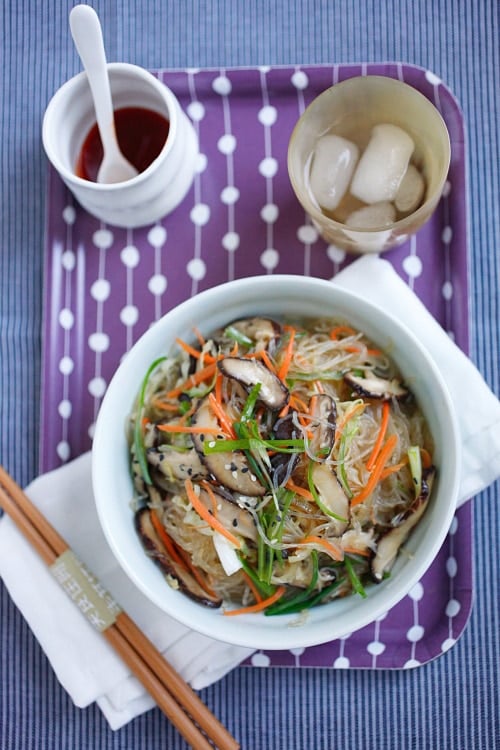 Even though I don't share many vegetable recipes on Rasa Malaysia (mostly because I find Asian-style vegetables very hard to shoot), it doesn't mean that I don't like them. Dine in or out, I always have a vegetable dish to balance off my meal. I love all kinds of vegetables, be it plain stir-fry, in soups, or in noodles.
Vegetable fried noodles is one recipe that I make use of the different vegetables I love. It reminds me of the 9th Emperor God festival in Malaysia when we observe a pure vegan diet during the festivity. My aunt is a very good cook and her vegetable fried noodles is one of my favorite dishes during the celebration—simple noodles fried with a variety of shredded vegetables.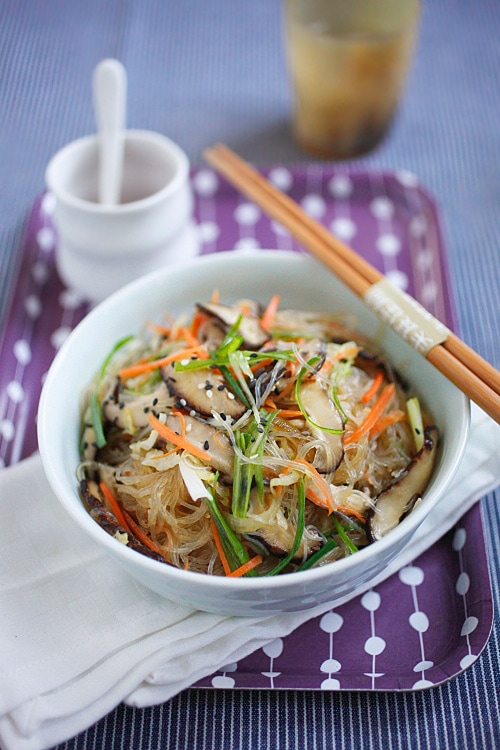 This is my rendition of her vegetable fried noodles. Instead of using the regular vermicelli or rice noodles, I made the recipe with mung bean noodles (also known as cellophane noodles or glass noodles). I love the slightly starchy and springy texture of this noodle. For vegetables, I used cabbage, carrot, bean sprout, fresh shiitake mushroom, and scallion. It's simple and humble, the kind of dish that I enjoy especially when I eat too much meat for the week.
Have a great Memorial Day!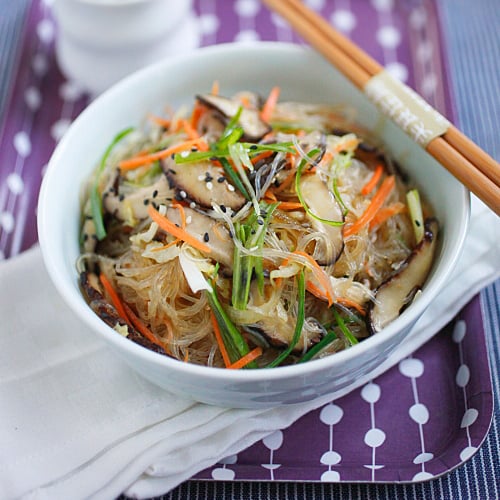 Rate This
Recipe Name
Preparation Time
Cook Time
Total Time
Average Rating

Based on 1 Review(s)