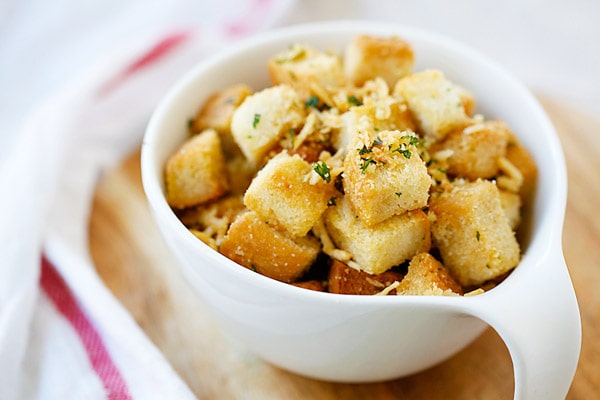 Garlic Herb Parmesan Croutons
Garlic Herb Parmesan Croutons – amazing and super crispy croutons at home with this easy recipe that takes only 25 mins from prep to dinner table | rasamalaysia.com
Prep Time: |
Cook Time: |
Total Time: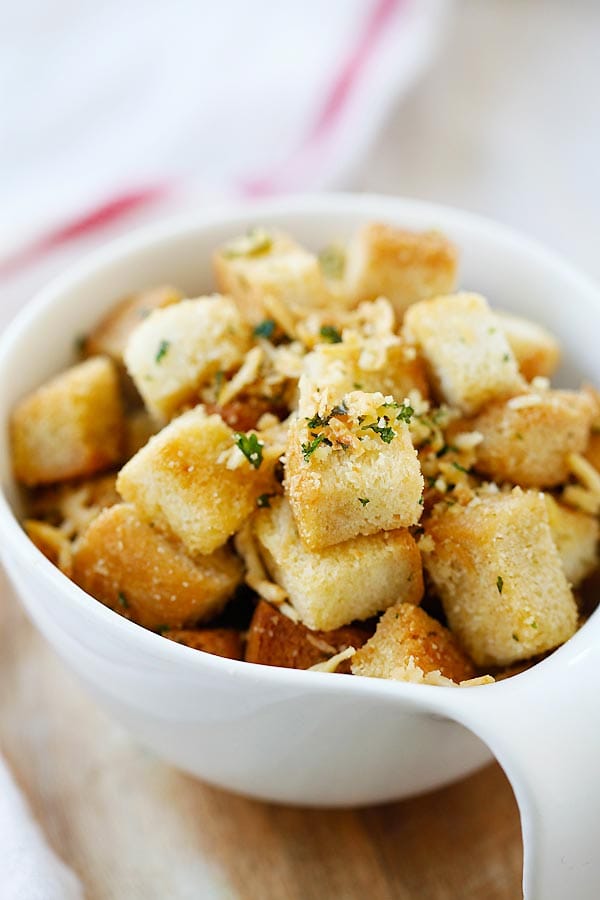 Garlic Herb Parmesan Croutons
Garlic Herb Parmesan Croutons – amazing and super crispy croutons at home with this easy recipe that takes only 25 mins from prep to dinner table.
I adapted the recipe from Epicurious, and changed it a little bit to fit what little G likes to eat. For the herb, I used fresh parsley leaves as I have some fresh ones at home. Instead of Italian bread, I used regular bread and they turned out great.
What I love about this recipe is that these croutons taste so fresh, unlike the store-bought croutons that taste "old" and "stale." They are also very crispy, airy, and every bite is a shattering crunch. What's more, it took me less than 25 minutes from prep to out of the oven, easy peasy! They can be stored in an air-tight container for up to a week without losing the flavor and texture.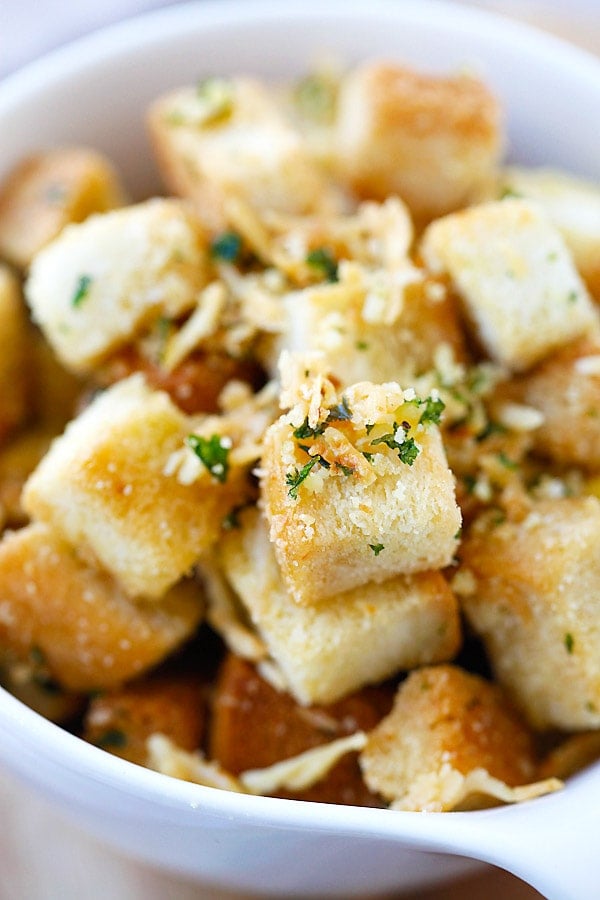 Garlic Herb Parmesan Croutons Recipe
Yields 6 cups | Prep Time: 10 Minutes | Cook Time: 15 Minutes
Recipe Source: Epicurious
Ingredients:
5 cloves garlic, peeled and lightly pounded
1 tablespoon finely chopped parsley leaves
1/2 teaspoon salt or to taste
1/4 cup olive oil
4 pieces bread, cut into 3/4-inch cubes (about 6 cups)
1/4 cup finely grated fresh Parmesan
Method:
Preheat the oven to 350 F.
In a small saucepan combine the garlic, parsley, salt, and the oil and simmer the mixture for 3 minutes. Discard the garlic. In a bowl toss the bread cubes with the oil mixture, spread them in a single layer on a cookie sheet lined with parchment paper.
Bake in the middle of oven for 8 minutes. Sprinkle the croutons with the Parmesan and bake them for 5 minutes more, or until they are golden. Sprinkle the croutons with the additional salt and let them cool. The croutons keep in an airtight container for 1 week. Serve the croutons as a topping for tossed green salad.
NEW! Menu Pairing Ideas:
Most-Pinned Recipes
Brownie Butter Cake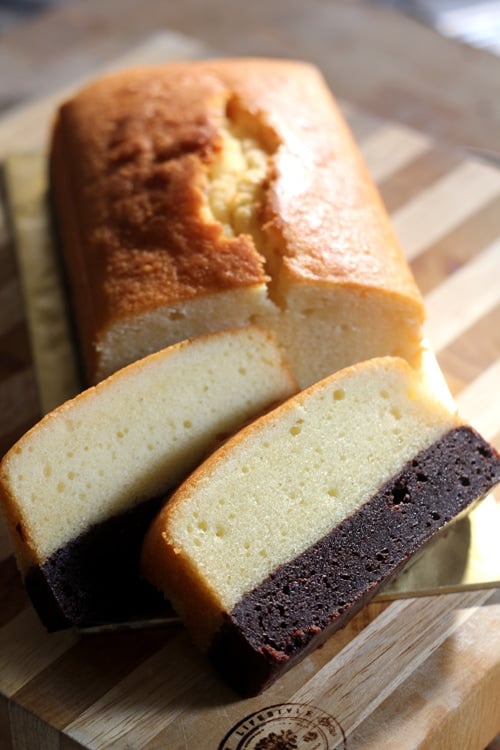 Nutella Cheesecake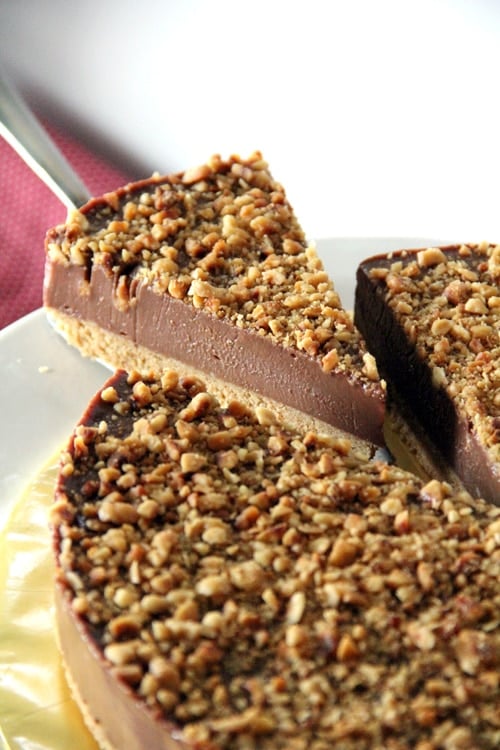 Chocolate Chip Cookie Dough Cheesecake Bar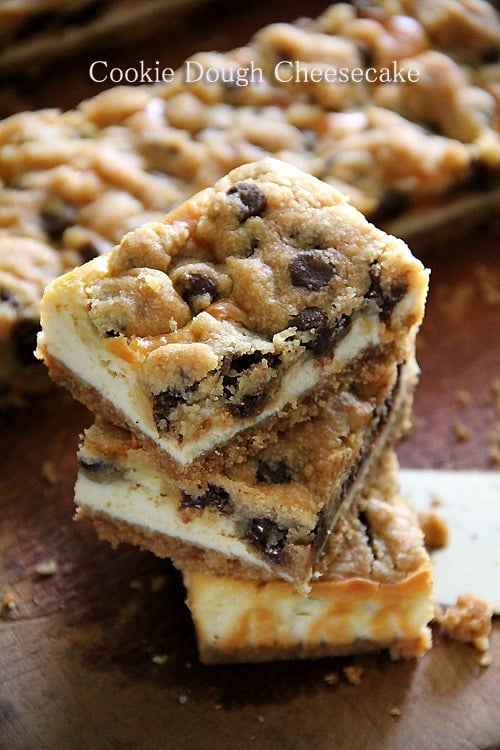 Butter Cake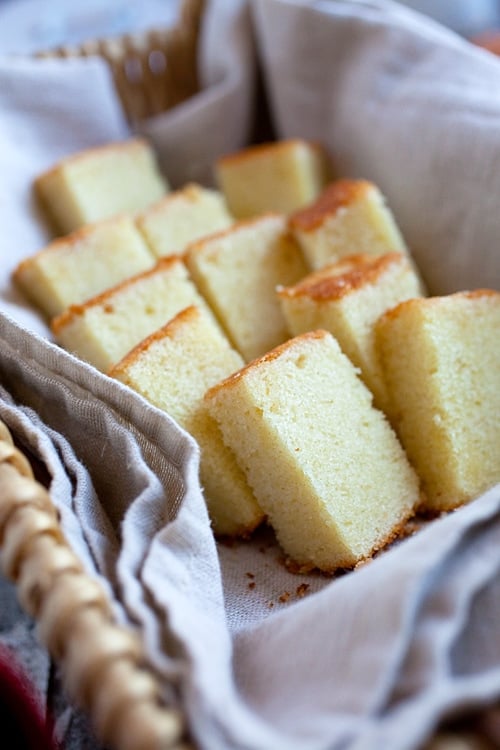 Peanut Butter Cheesecake Brownies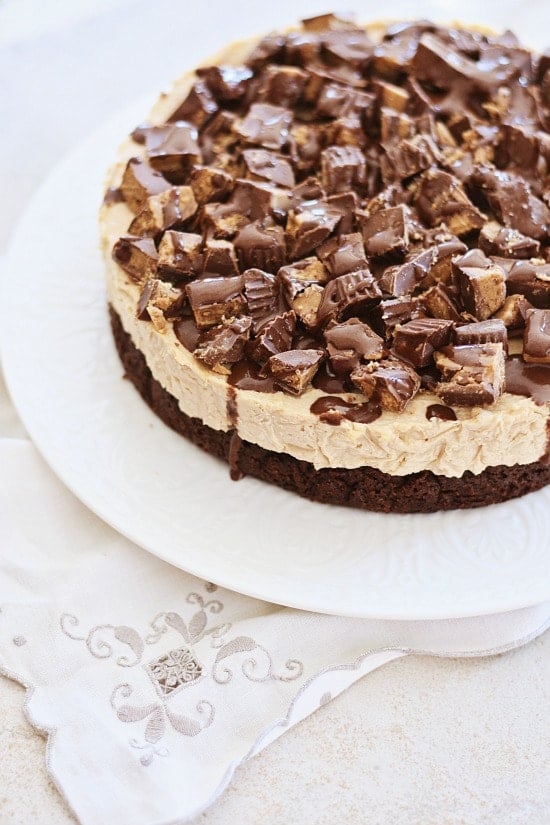 Meyer Lemon Pound Cake