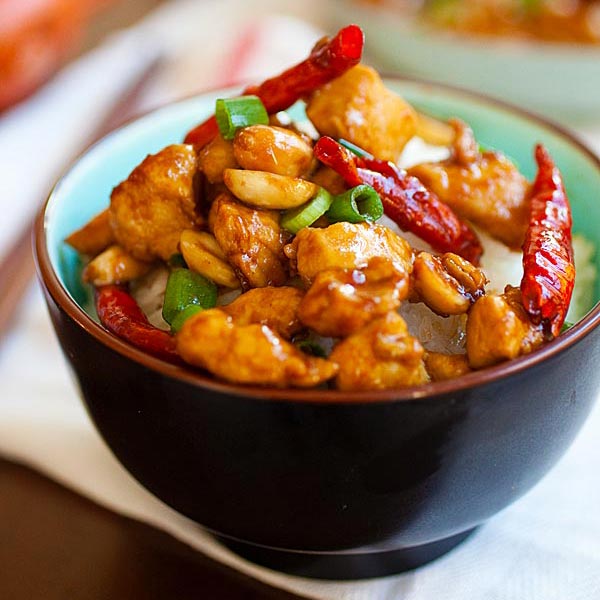 Kung Pao Chicken
Kung Pao Chicken – healthy homemade Chinese chicken in savory and spicy Kung Pao sauce. Best Kung Pao Chicken recipe ever, much better than takeout.
Prep Time: |
Cook Time: |
Total Time: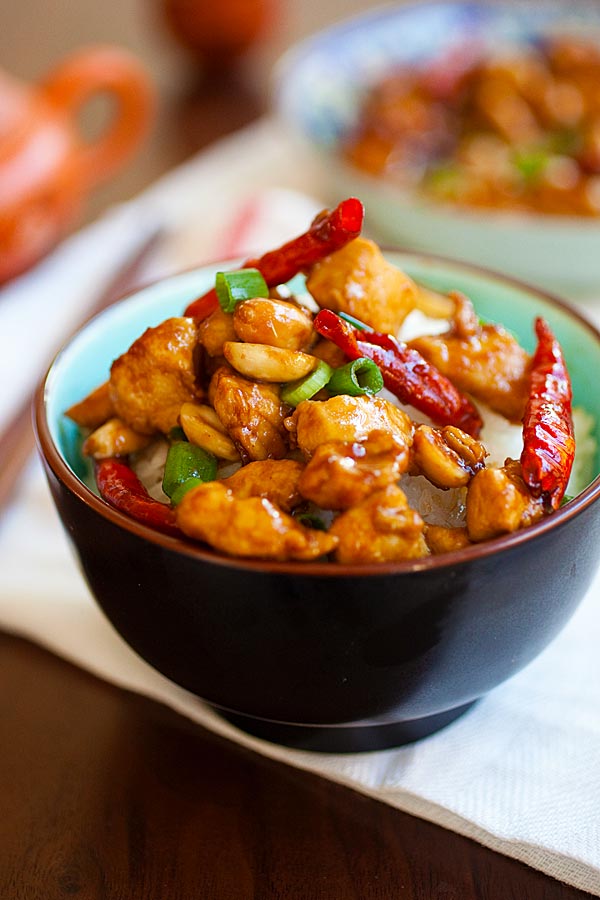 What is Kung Pao Chicken?
Kung Pao Chicken recipe originated from the Sichuan province in China. In Chinese it's called 宫保鸡丁and some restaurants spell it as Gong Bao or Kung Po Chicken. It is a spicy chicken dish with a mouthwatering Kung Pao Sauce. In the United States, it is a popular dish at Chinese takeout or restaurants.
Kung Pao Sauce
Kung Pao Sauce is the soul of Kung Pao Chicken. The secret ingredient is Chinese black (dark) vinegar in the sauce, which is made of soy sauce, dark soy sauce, sugar, water and corn starch. It tastes salty, sweet and vinegary. The spiciness of Kung Pao Chicken comes from the dried red chilies used in the stir-fry, not from the sauce. You may use rice vinegar, red wine vinegar or apple cider vinegar for equally delicious results.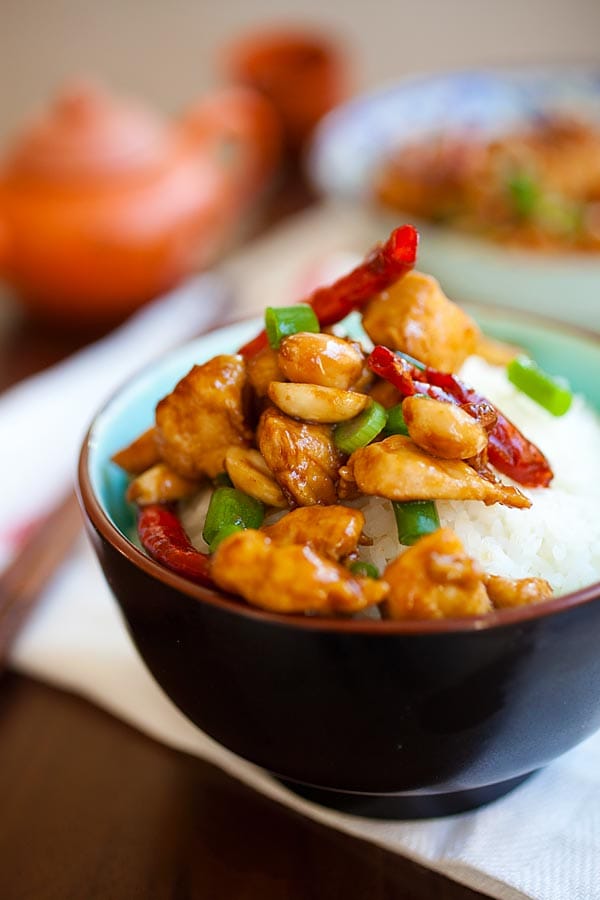 Kung Pao Chicken Recipe
Serves 3 | Prep time: 15 minutes | Cook time: 5 minutes
Ingredients:
1 1/2 boneless & skinless chicken breasts
3 tablespoons roasted peanuts
6-8 dried red chilies, seeded and cut into halves
3 tablespoons oil
5 slices peeled fresh ginger
2 cloves garlic, sliced diagonally
1 stalk scallion, cut into rings
Marinade:
1 tablespoon cornstarch
2 teaspoons soy sauce
1 tablespoon Chinese Shaoxing rice wine, optional
1 teaspoon oil
Sauce:
1 1/2 tablespoon soy sauce
1 teaspoon dark soy sauce
1 teaspoon sugar
1/4 teaspoon Chinese black vinegar
2 tablespoons water
1 teaspoon cornstarch
Method:
Cut the chicken meat into small cubes, rinse in water, pat dry with paper towels and marinate with the ingredients above for 30 minutes.
Mix the sauce ingredients in a small bowl and set aside.
Heat up a wok with one tablespoon of oil and stir-fry the marinated chicken until they are 70% cook. Dish out and set aside. Clean the wok and add in the remaining 2 tablespoons of oil until it's fully heated. Add in the ginger and garlic slices and do a quick stir before adding in the dried red chilies.
Stir fry the dried red chilies until aromatic and smell spicy, then add in the chicken meat. Do a few quick stirs before adding in the roasted peanuts. Add the sauce and stir continuously until the chicken meat is nicely coated with the sauce. Add in the scallions, stir to combine well with the chicken, dish out and serve immediately with steamed rice.
Cook's Notes:
If you like shrimp, you can check out my Kung Pao Shrimp recipe.
You may use rice vinegar, red wine vinegar or apple cider vinegar in lieu of Chinese black vinegar.
As different soy sauce tastes differently and has different level of sodium so please adjust the saltiness accordingly. If the sauce tastes too salty, add some more sugar and water. If it's not salty, add a little salt to taste.
IMPORTANT:
All photos and recipes on Rasa Malaysia are copyright protected. Please do not use the photos and recipes without prior written permission. If you wish to republish this recipe, please rewrite the recipe in your own words instead of copy and paste and link back to https://rasamalaysia.com/kung-pao-chicken/. Thank you very much!
Most-Pinned Recipes
Ginger Garlic Baked Chicken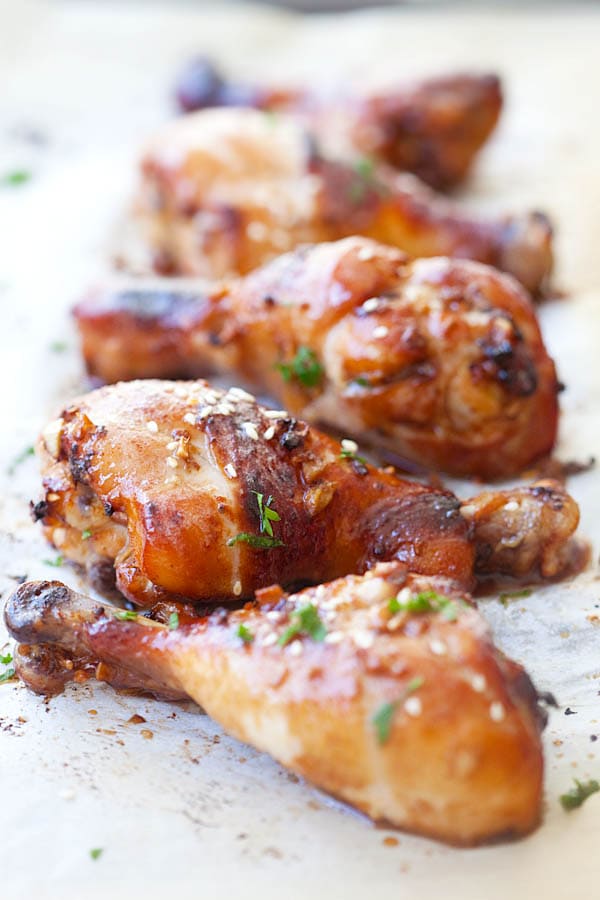 Crab Rangoon (Cream Cheese Wontons)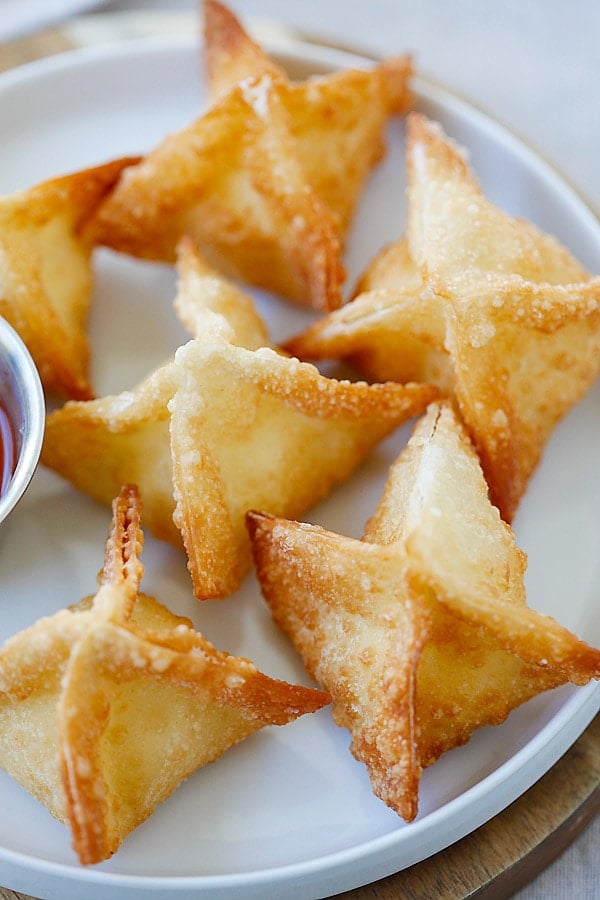 Chicken Wontons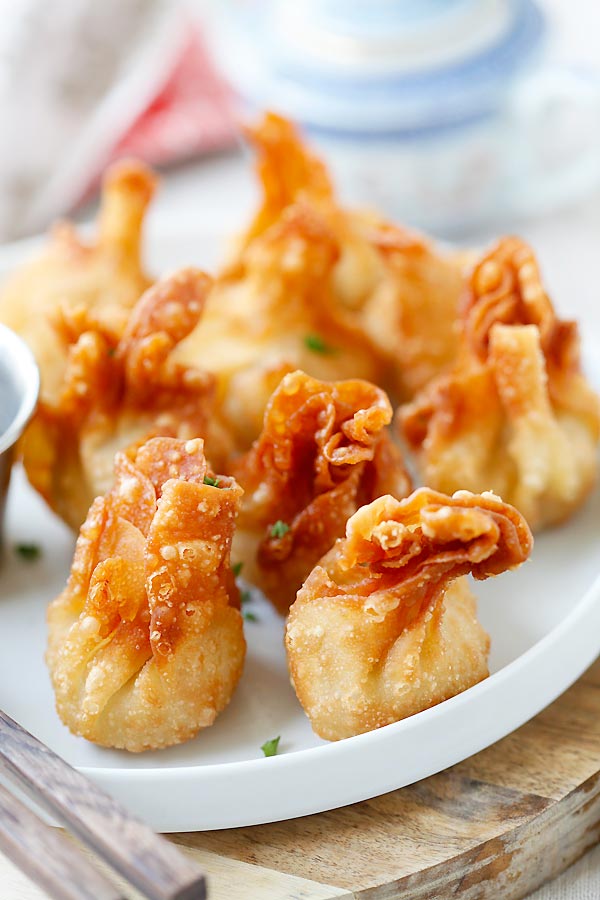 Onion Scallion Beef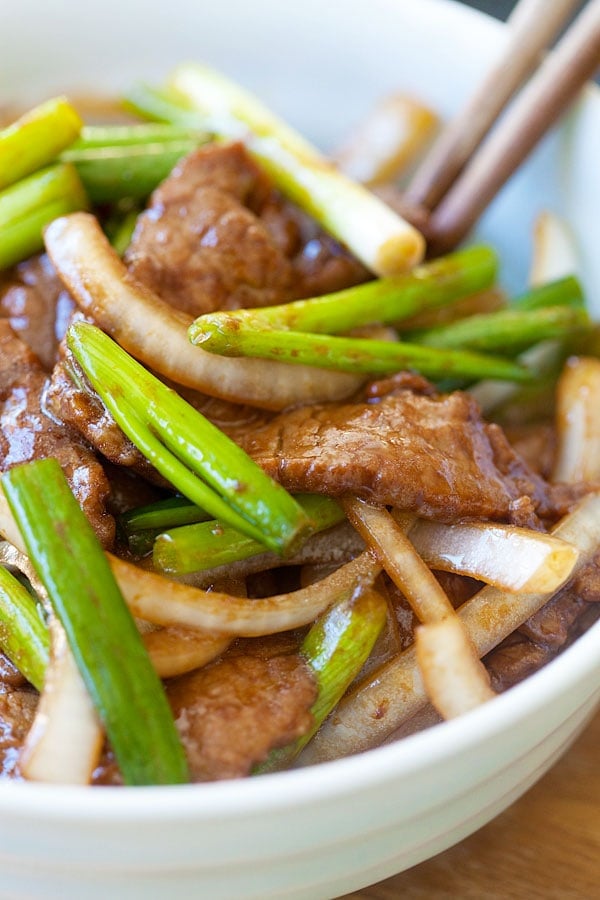 Thai Chicken Sate with Peanut Sauce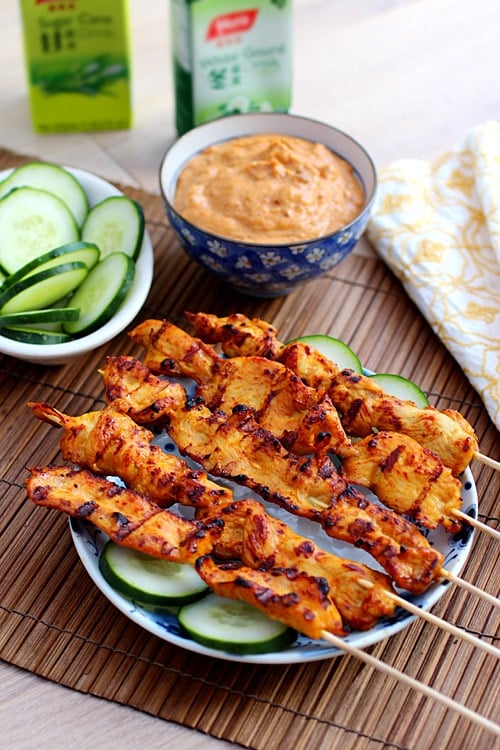 Thai Peanut Sauce