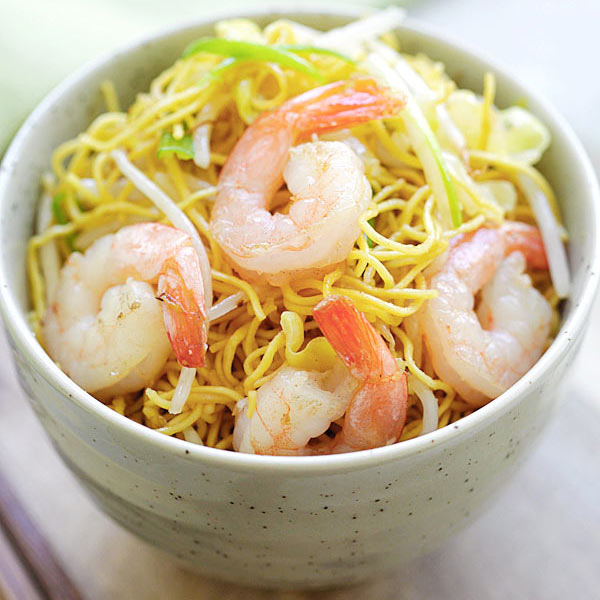 Shrimp Chow Mein
Shrimp Chow Mein – BEST shrimp chow mein recipe ever! This homemade chow mein is loaded with shrimp and so much better than takeouts
Prep time:
Cook time:
Total Time: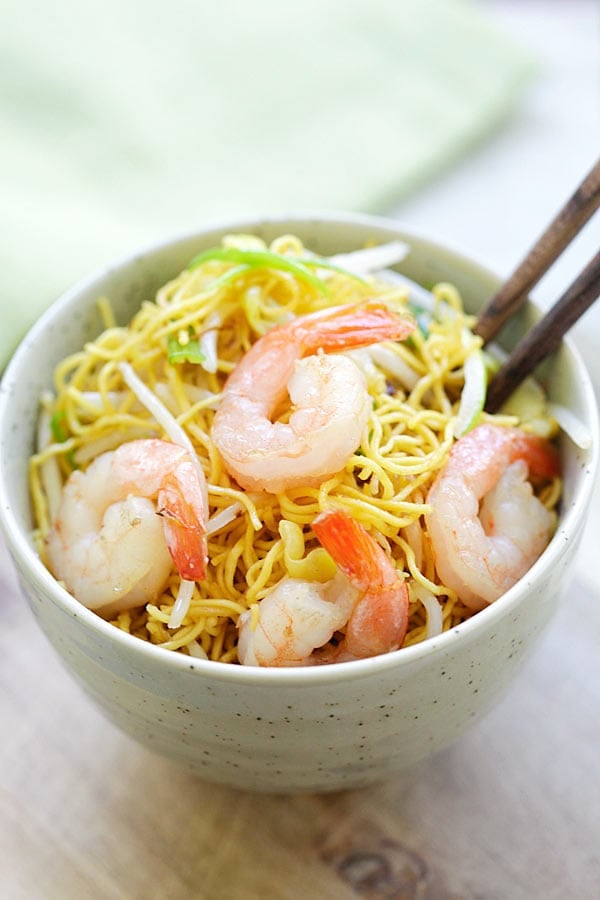 How To Make Shrimp Chow Mein
To make shrimp or prawn chow mein, you will need to get Chinese egg noodles and shrimp. Chow Mein noodles are basically egg noodles. There are many kinds of noodles in the market; for the best results, go to Chinese or Asian stores to get fresh chow mein noodles. If you can't find fresh noodles, you can use dried egg noodles and follow the instructions on the packaging to prepare the noodles.
Chow Mein vs. Lo Mein
Many people are confused about the difference between chow mein and lo mein. Chow Mein means 炒面 in Chinese, or fried noodles literally, meaning the noodles will be stir-fried. In this shrimp chow mein recipe, it means the noodles will be stir-fried with shrimp. Lo Mein means 捞面 in Chinese, which is mixed noodles. So in Lo Mein, the noodles are simply mixed with the shrimp, there is no stir-frying. Lo Mein is also saucy. Check out my Shrimp Lo Mein, you will see the difference.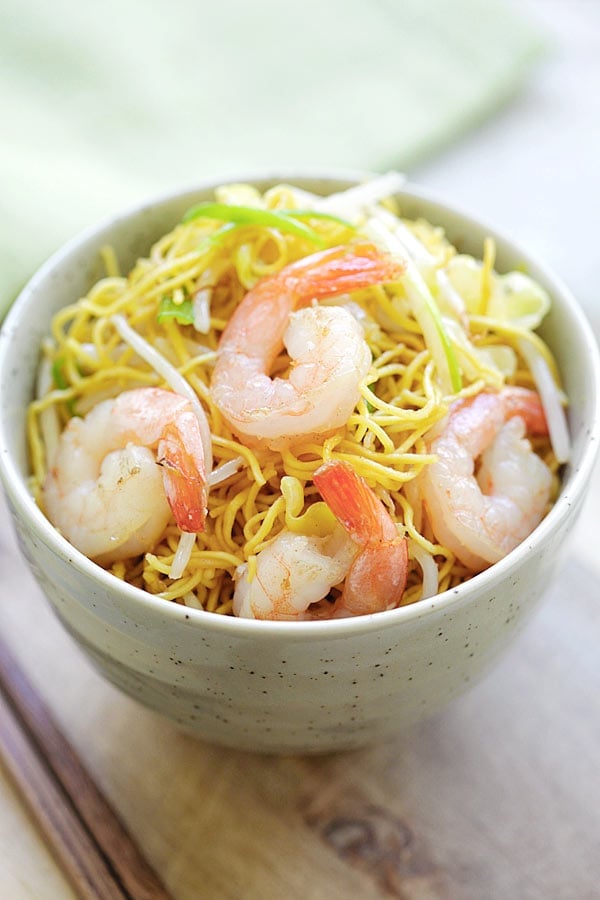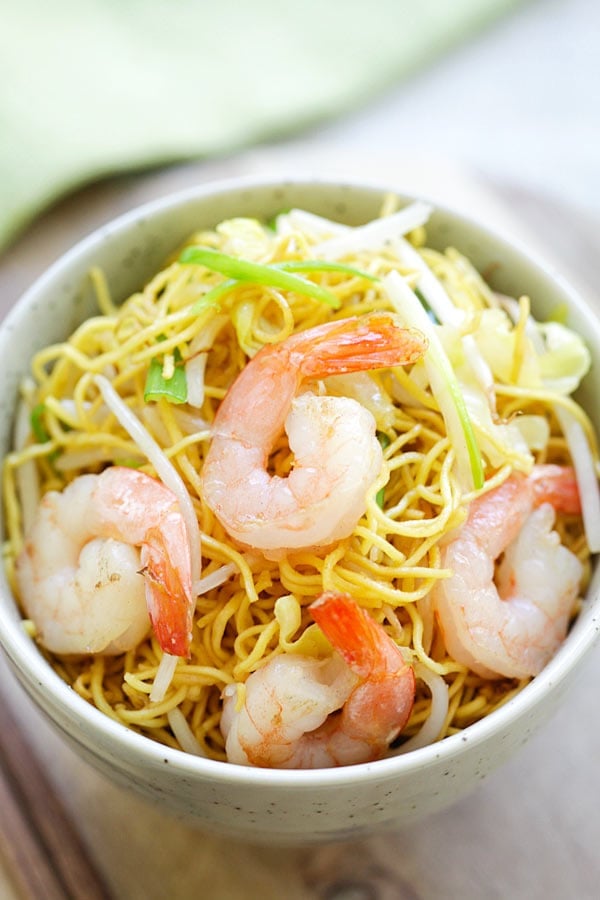 Shrimp Chow Mein
Serves 2 | Prep Time: 10 Minutes | Cook Time: 5 Minutes
Ingredients:
8 oz fresh egg noodles or steamed chow mein/chow mein
6 oz shrimp, shelled and deveined
2 tablespoons oil
2 cloves garlic, finely minced
2 oz cabbage, finely sliced
4 oz bean sprouts, rinsed and drained
1 stalk scallion, cut into 2-inch lengths
Sauce:
1 heaping tablespoon oyster sauce
1 tablespoon soy sauce
1 tablespoon sugar
1/2 teaspoon sesame oil
3 tablespoons water
Pinch of salt
Method:
Prep the noodles according to the packaging instructions. Combine all the ingredients in the Sauce in a small bowl, mix well. Set aside.
Heat up a wok or skillet over high heat and add the oil. Add the garlic and stir-fry until aromatic, follow by the shrimp. Stir-fry until the shrimp until half cooked or the surface turns opaque, then add in the cabbage and stir continuously. Add the noodles, follow by the Sauce. Stir, toss and flip the noodles back and forth for about 1 minute. Add the bean sprouts, stir to combine well. As soon as the bean sprouts are cooked, add the scallion, stir a few more times, dish out and serve immediately.
Cook's Notes:
Prepping the noodles involve rinsing the noodles thoroughly with cold water, and then drained before cooking. Some noodles involve soaking the noodles with hot water, drained before cooking. Please follow the packaging instructions to get the best results.  If you use dried egg noodles, please also follow the instructions on the back of the package.
Egg noodles, or Chinese chow mein are labeled differently: chow mein, steamed chow mein, pan-fried chow mein, egg noodles,  Hong Kong egg noodles, etc. I used steamed chow mein.
Trending Now
Soy-Glazed Chicken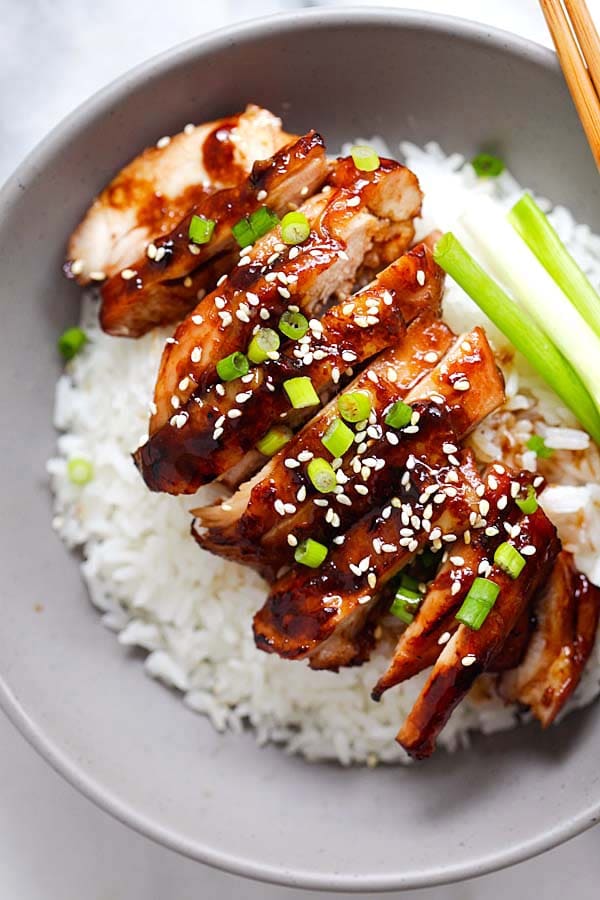 Honey Sriracha Scallops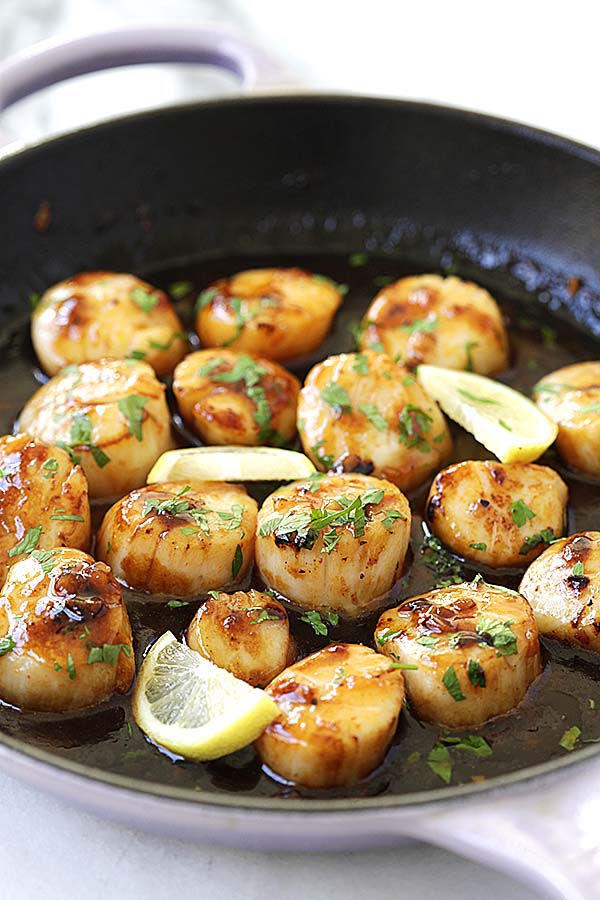 Teriyaki Chicken Meatballs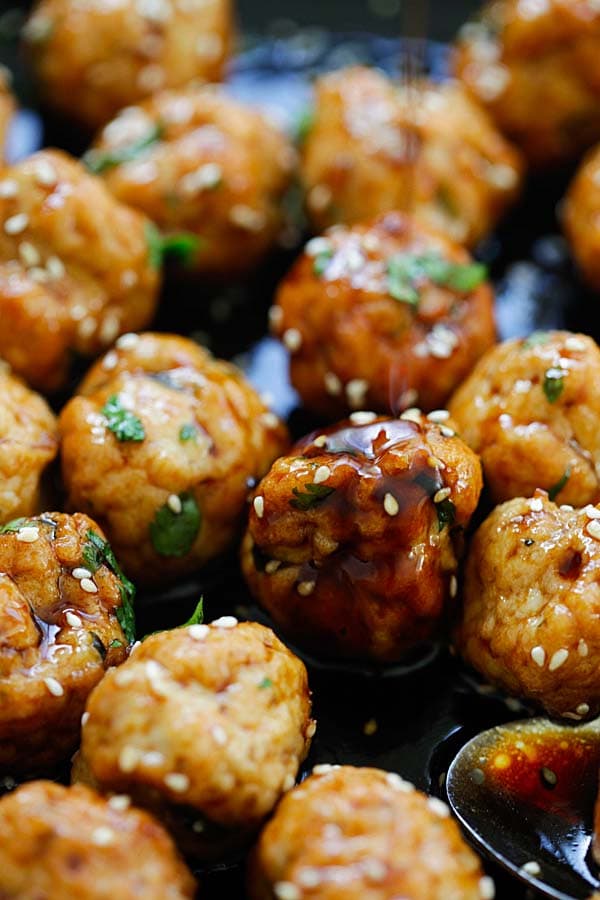 Hot and Sour Soup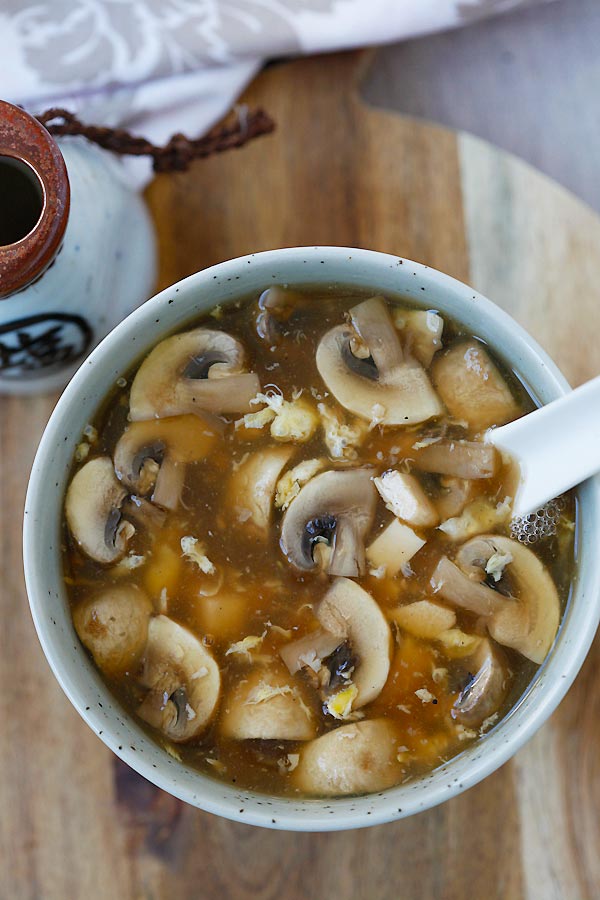 Thai Sweet Chili Chicken