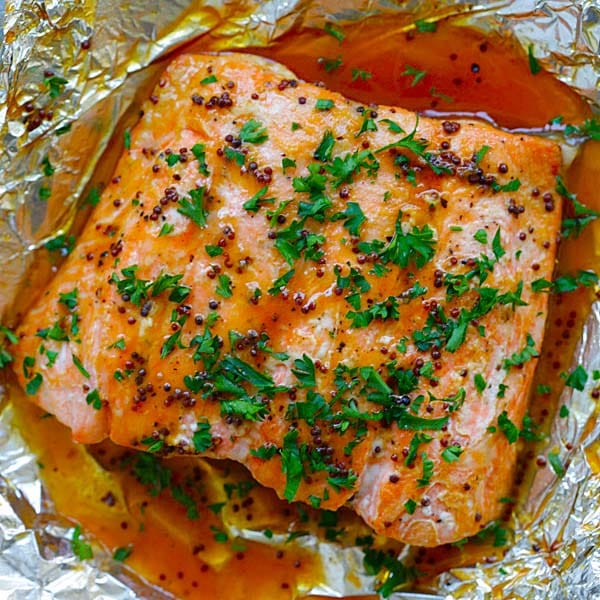 Spicy Honey Salmon in Foil
Spicy Honey Salmon – Foil baked salmon with honey, dijon mustard and Asian chili-garlic sauce. Moist, juicy and delicious recipe for busy weeknights
Prep time:
Cook time:
Total Time: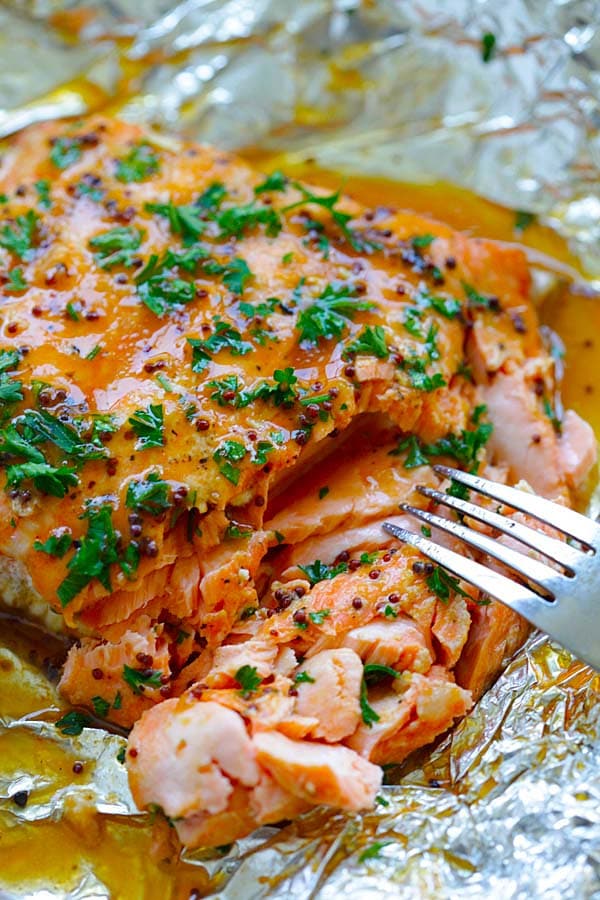 Spicy Honey Salmon
Spicy Honey Salmon – Foil baked salmon with honey, dijon mustard and Asian chili-garlic sauce. Moist, juicy and delicious recipe for busy weeknights.
This spicy honey salmon recipe is a perfect example of winter cooking. This time of year, I am all about using oven to do most of the cooking. First of all, oven heats up the kitchen so you can save on the heater bill. Secondly, oven cuts down active cooking time significantly so you can spend time in the living room instead of the kitchen.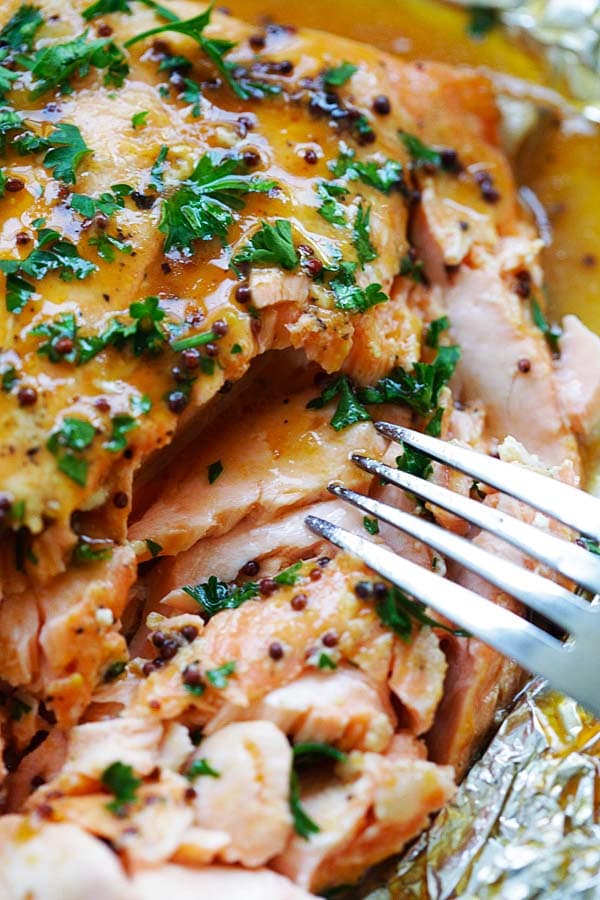 Spicy Honey Salmon in Foil Recipe
Serves 3 | Prep Time: 10 Minutes | Cook Time: 15 Minutes
Ingredients:
1 lb salmon
Salt
Ground black pepper
1 1/2 tablespoons honey
1 teaspoon whole grain dijon mustard
1 teaspoon Asian chili garlic sauce or tabasco sauce
1/2 teaspoon Apple cider vinegar
1 teaspoon sesame oil
Chopped parsley
Method:
Preheat oven to 400F.
Rinse the salmon with water and pat dry with paper towels. Transfer the salmon to a big sheet of aluminum foil. Season with salt and ground black pepper.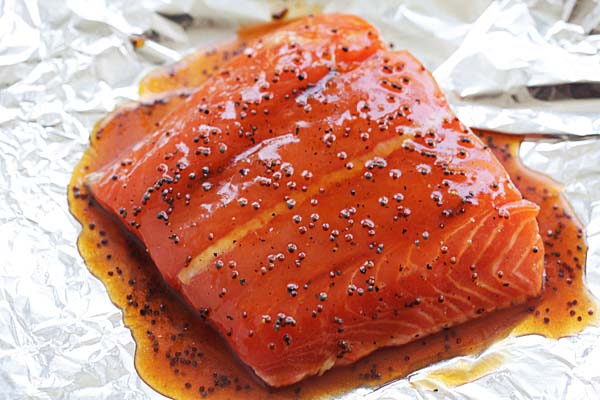 Combine the honey, dijon mustard, chili garlic sauce or tabasco, Apple cider vinegar and sesame oil together. Stir to mix well. Add the spicy honey sauce to the salmon, spread and coat the surface evenly. Fold and wrap the foil tightly and bake in the oven for about 15-20 minutes (depending on the thickness of your salmon). Unwrap the salmon, garnish with parsley and serve immediately.
Cook's Note:
I used Maille Old Style Grained Dijon Mustard in a jar. If you don't have it, you can just use regular dijon mustard (without seeds).
Most-Pinned Recipes
Chili Lime Chicken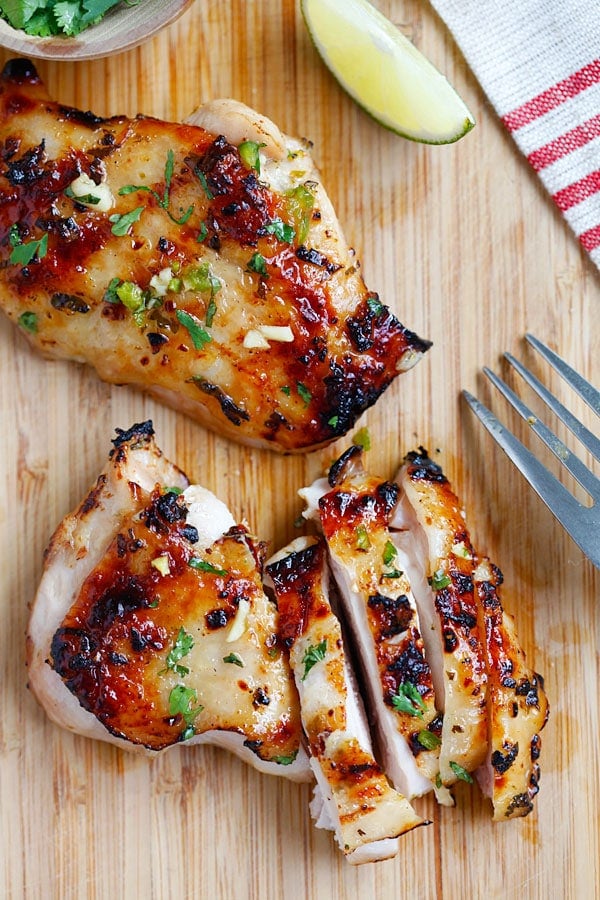 Honey Lime Chicken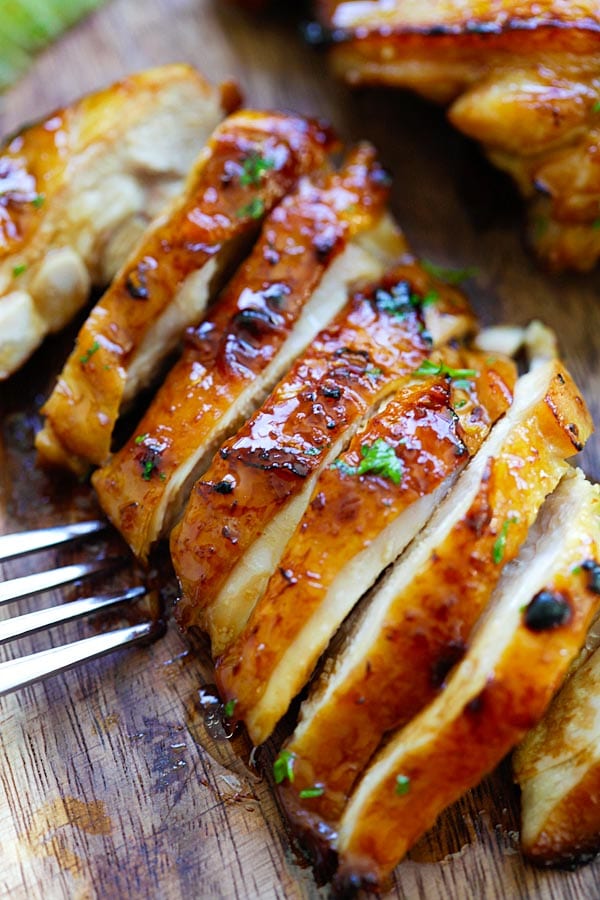 Brown Butter Garlic Honey Roasted Carrots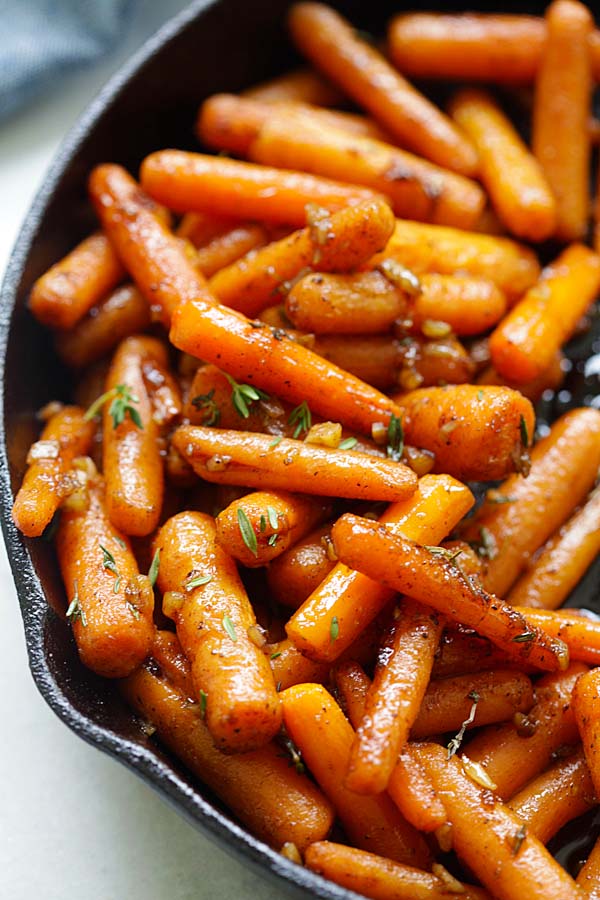 Cilantro Lime Chicken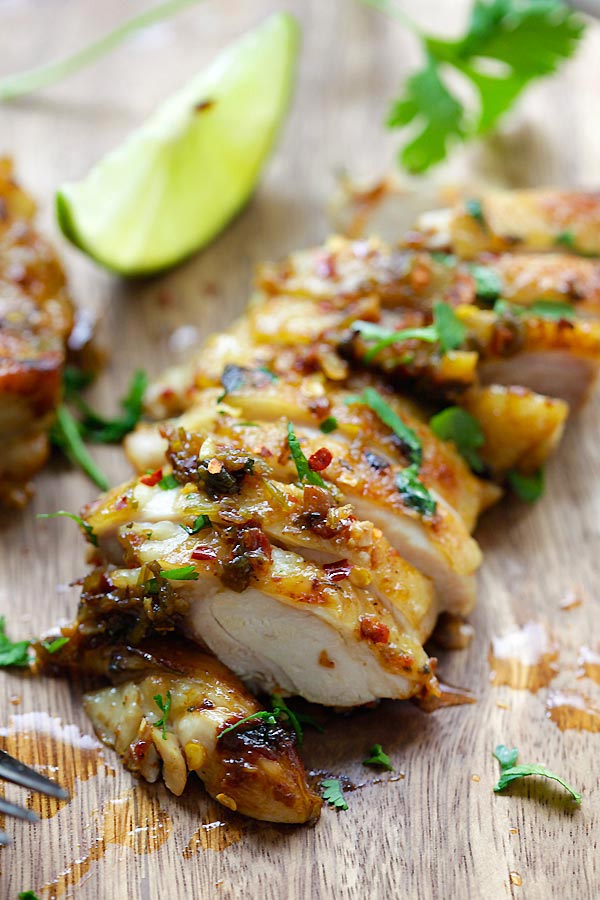 Italian Roasted Potatoes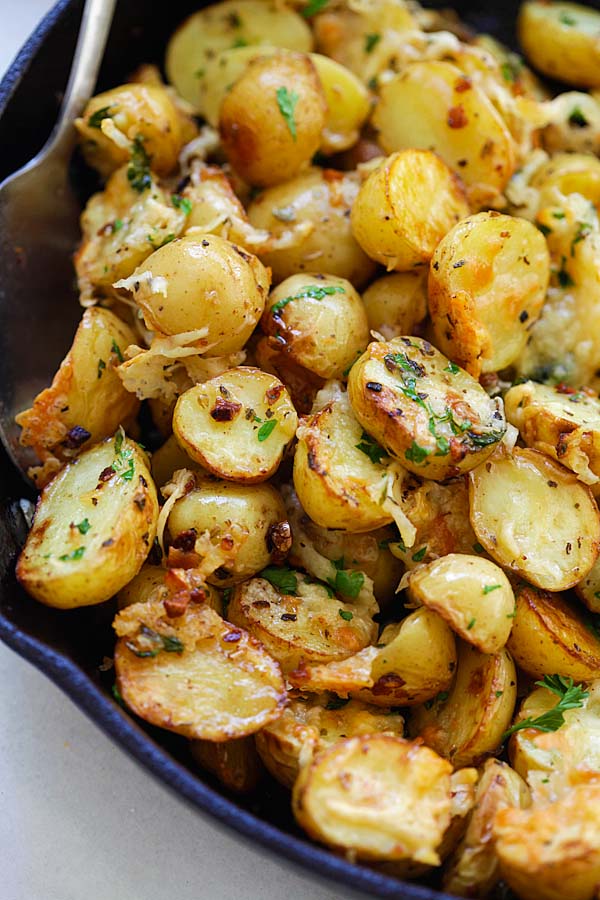 Honey Garlic Salmon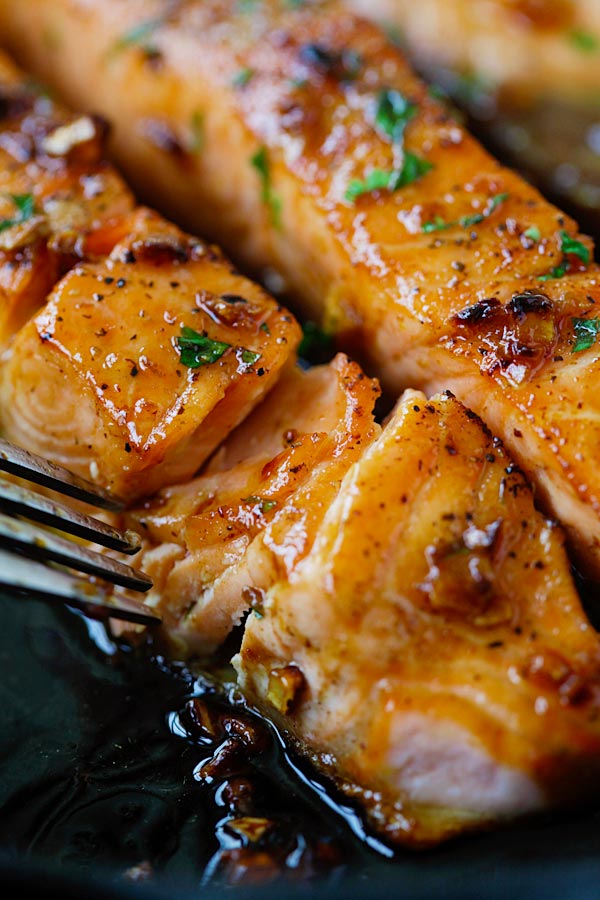 Parmesan Roasted Cauliflower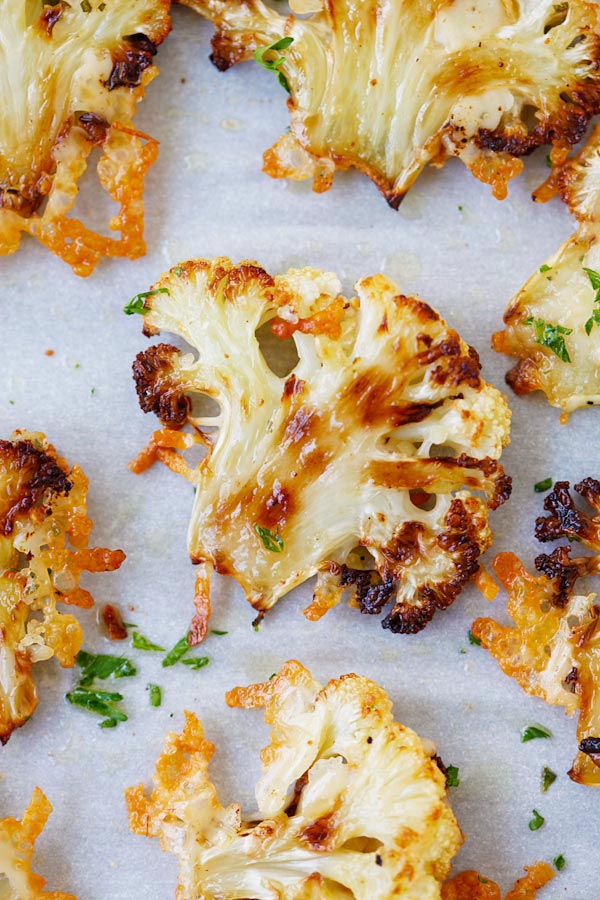 Garlic Herb Roasted Potatoes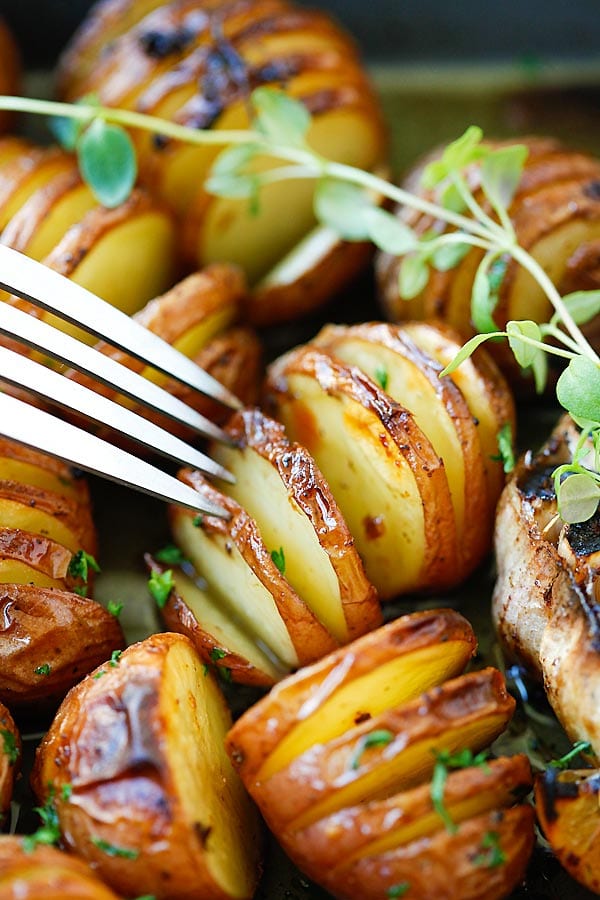 Creamy Garlic Chicken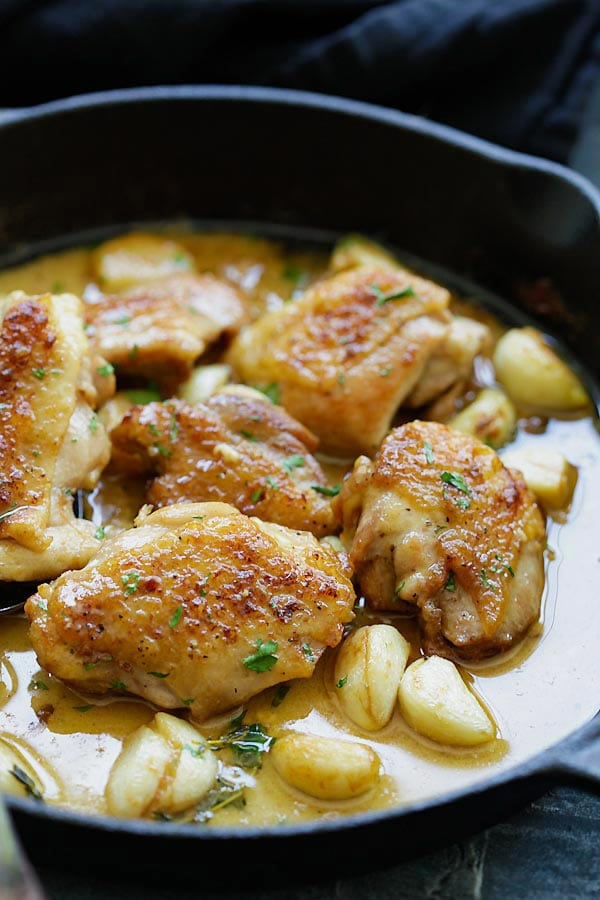 Garlic Parmesan Roasted Carrots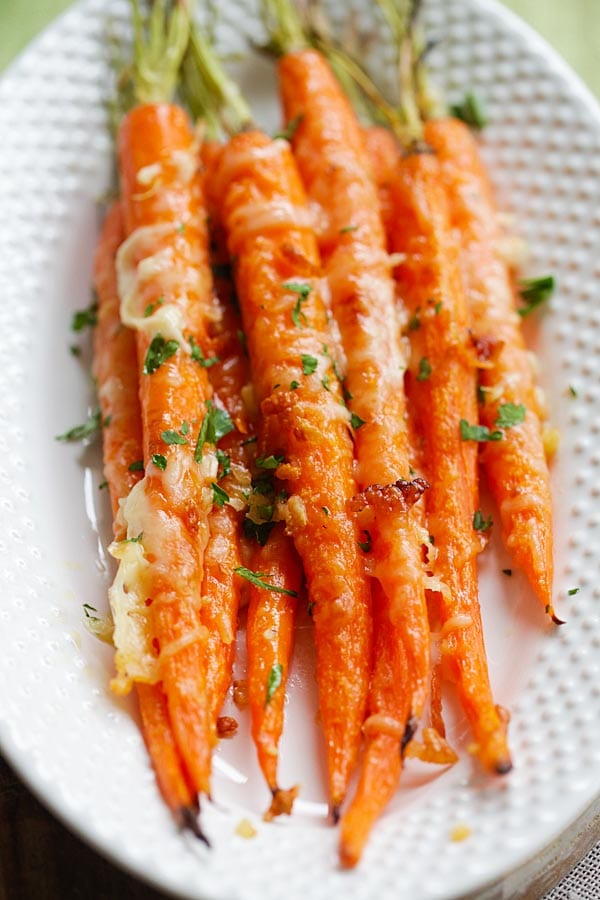 Hawaiian Shrimp Scampi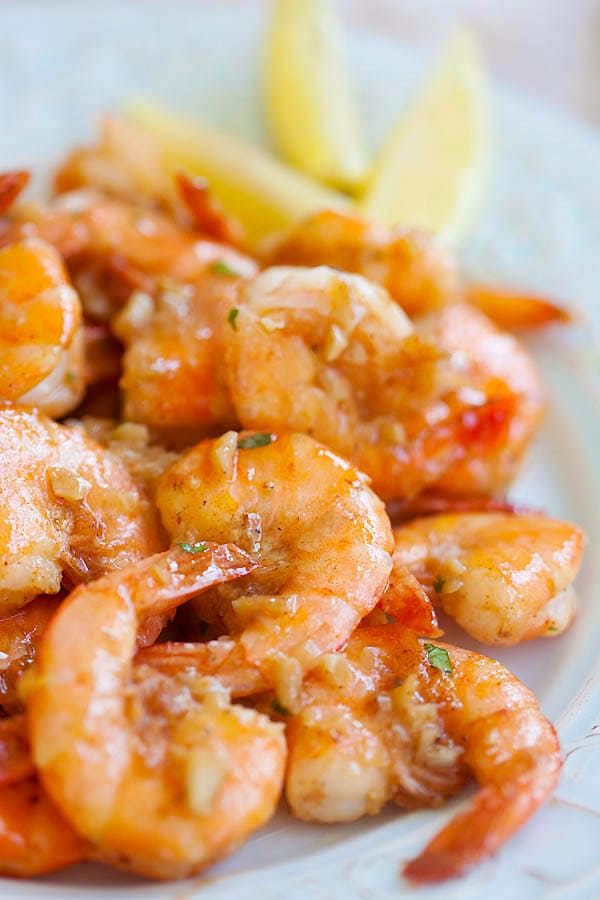 Garlic Butter Brazilian Steak