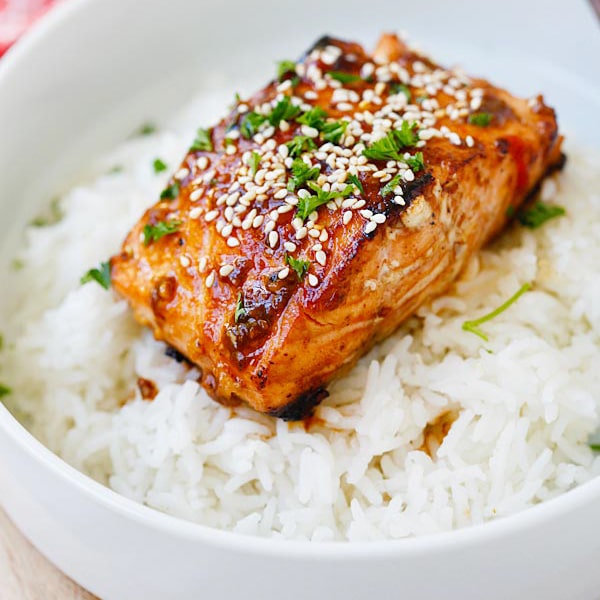 Honey Sriracha Salmon
Sweet & Spicy Sriracha-glazed Salmon in the Skinnytaste cookbook. Moist, juicy, and so yummy | rasamalaysia.com
Prep time:
Cook time:
Total Time: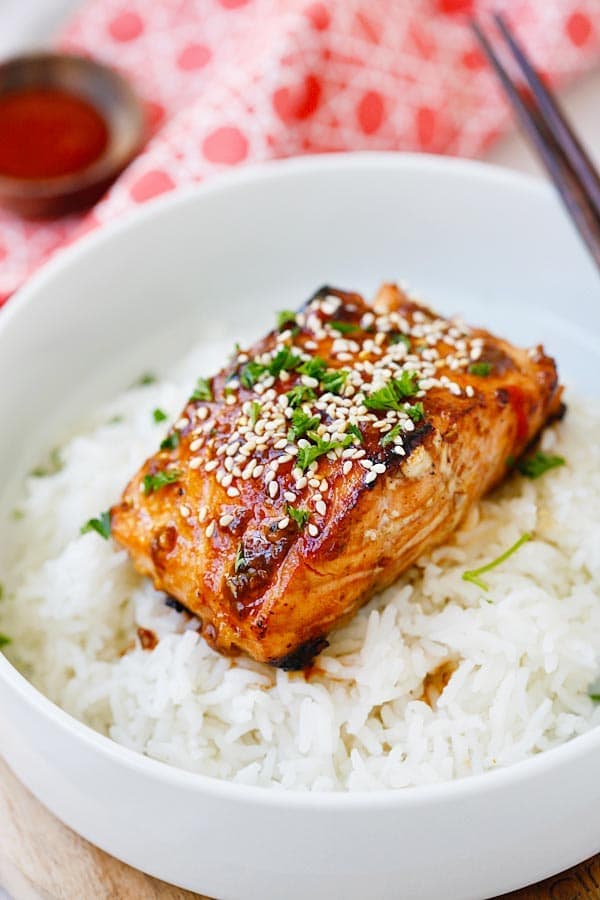 This sweet and spicy Sriracha-glazed salmon is one of the recipes in the "The Skinnytaste Cookbook: Light on Calories, Big on Flavor" by Gina Homolka at Skinnytaste.com, a fellow food blogger and friend. The SkinnyTaste Cookbook is a chart-topper cookbook, ranking #2 on the New York Times Best Sellers List currently.
The Skinnytaste Cookbook features 150 amazing recipes: 125 all-new dishes and 25 must-have favorites. All the recipes in the cookbook come complete with calories and nutrition information. The pictures in the cookbook are gorgeous. I chose to make this salmon because I love the sweet and spicy flavor, plus who can resist Sriracha chili sauce? The salmon turned out moist, juicy, with the perfect balance of sweetness and heat. I absolutely enjoyed the dish.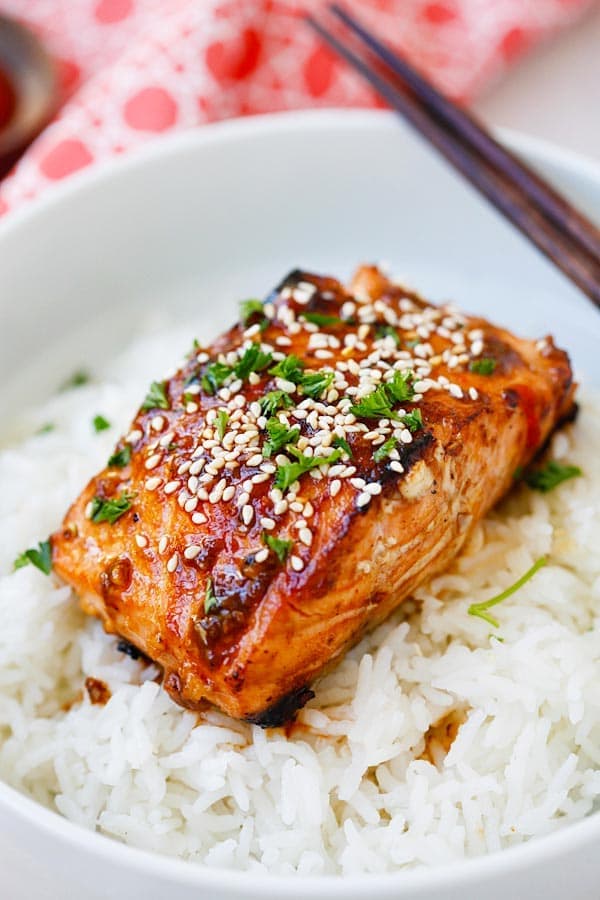 Sweet & Spicy Honey Sriracha-Glazed Salmon Recipe
Serves 4 | Prep Time: 10 Minutes | Cook Time: 10 Minutes
Source: The Skinnytaste Cookbook
Ingredients:
1/4 cup reduced-sodium soy sauce (or tamari* for gluten-free)
2 tablespoons honey
1 tablespoons rice vinegar
1 tablespoon Sriracha sauce (or to taste)
1 tablespoon grated fresh ginger
1 tablespoon minced garlic
1 pound wild salmon fillet, cut into 4 (4-ounce) pieces
1 1/2 teaspoons sesame oil
2 tablespoons finely chopped scallions, for garnish
Method:
In a 1-gallon zip-top plastic bag, combine the soy sauce, honey, vinegar, Sriracha, ginger, and garlic. Add the salmon, toss to coat evenly, and refrigerate for at least 1 hour, or up to 8 hours, turning the fish once.
Remove the salmon from the bag, reserving the marinade. Heat a large saute pan over medium-high heat ad add the sesame oil. Rotate the pan to coat the bottom evenly and add the salmon. Cook until one side of the fish is browned, about 2 minutes. Flip the salmon and cook until the other side browns, 2 more minutes. Reduce the heat to low and pour in the reserved marinade. Cover and cook until the fish is cooked through, 4-5 minutes.
Place a piece of salmon on each of 4 serving plates and sprinkle with the scallions.
Cook's Note:
*Read the label to be sure this product is gluten-free.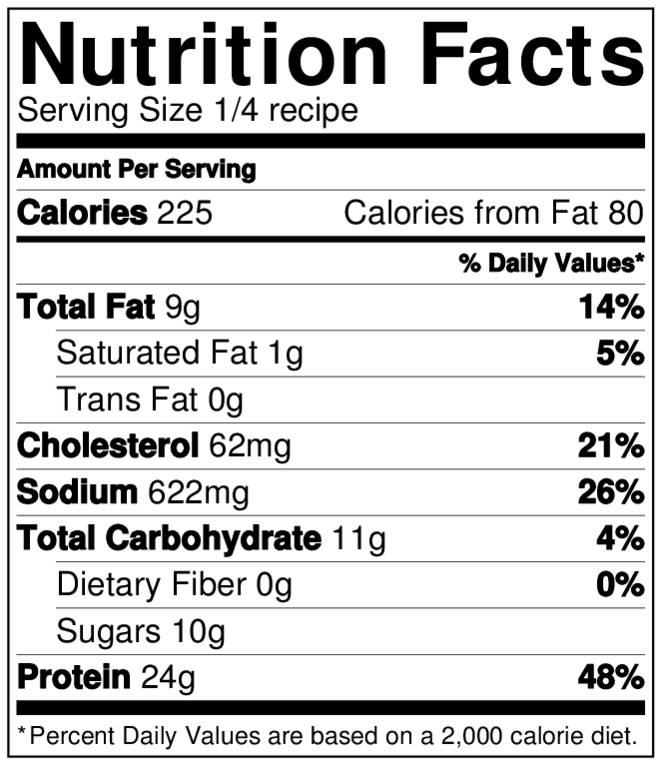 NEW! Menu Pairing Ideas:
Most-Pinned Recipes
Ginger Garlic Baked Chicken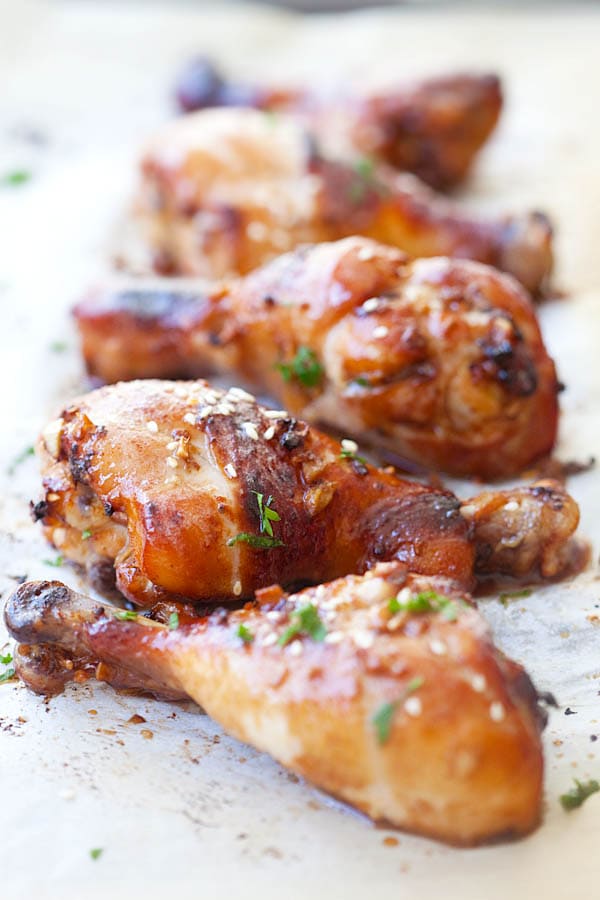 Crab Rangoon (Cream Cheese Wontons)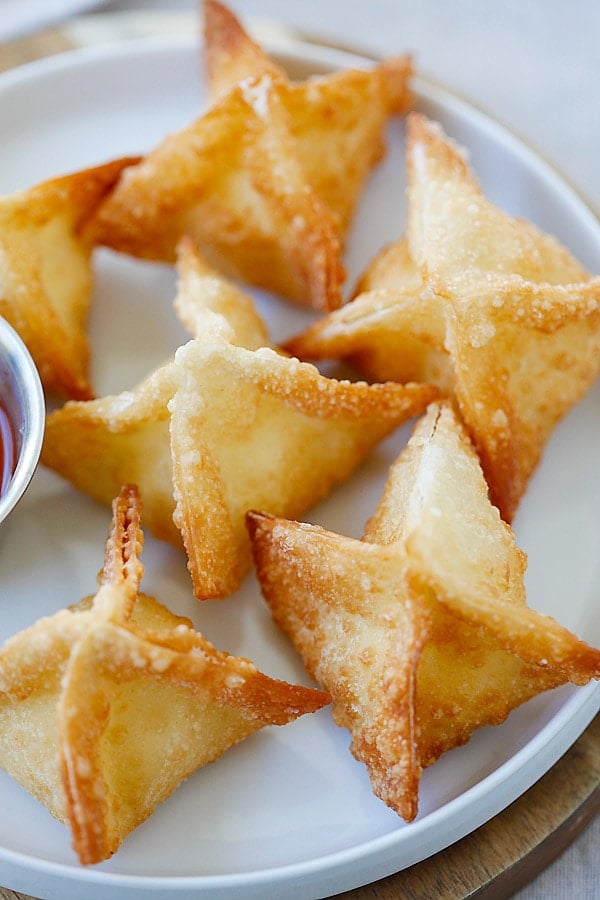 Chicken Wontons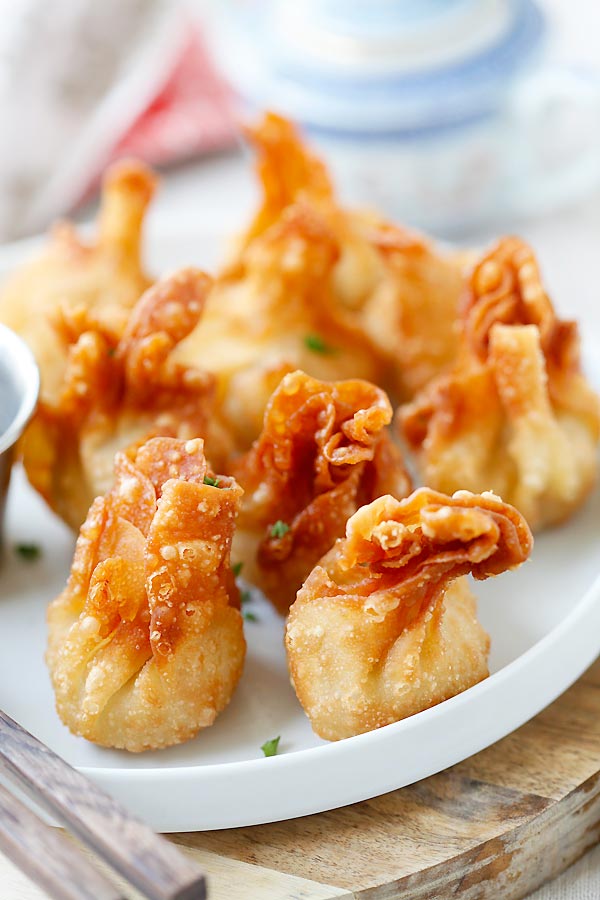 Onion Scallion Beef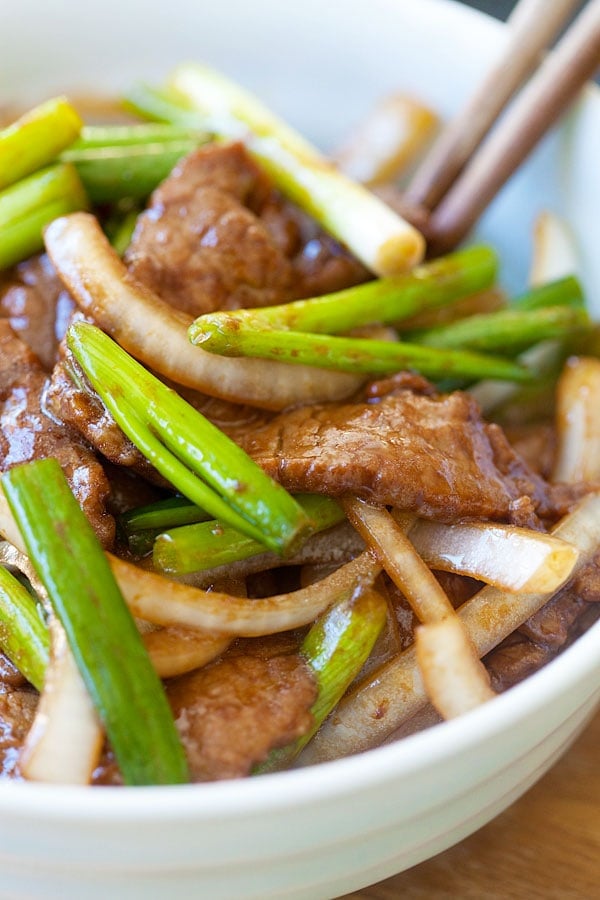 Thai Chicken Sate with Peanut Sauce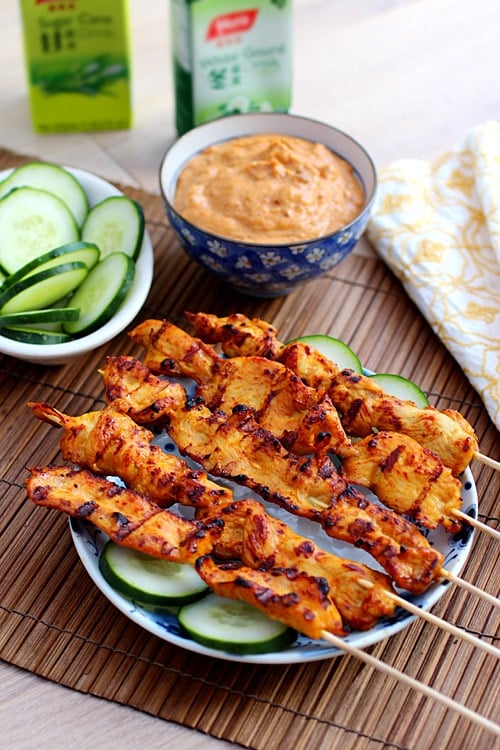 Thai Peanut Sauce