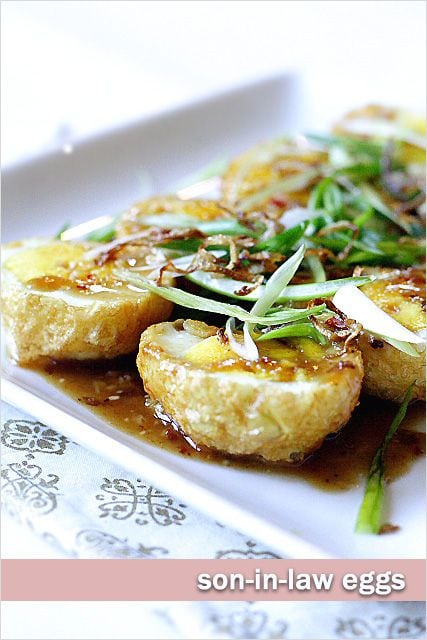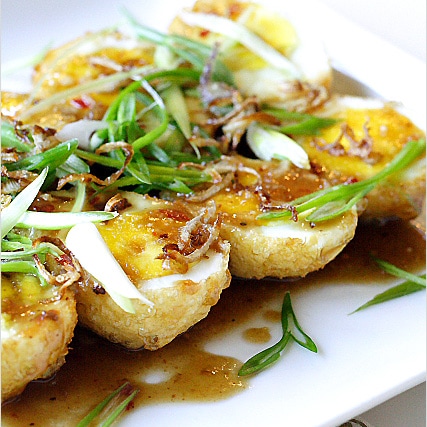 Thai Recipe: Son-In-Law Eggs
Son-In-Law Eggs – The eggs are first hard-boiled, deep-fried, and then topped with tamarind sauce.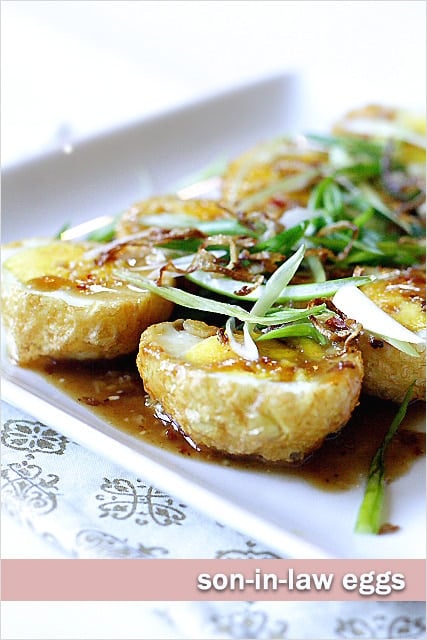 This past weekend, our neighborhood Ralph was giving away free eggs–a carton of 18 large eggs. Being the cheapo shopper that I am, I didn't pass up the opportunity, of course. I have always loved eggs and I do shop at Ralph, plus more eggs mean I can experiment with some baking and make my favorite egg dishes such as this and this.
I did bake, but failed two times and wasted 8 eggs! I am not going to get into the excruciatingly painful and embarrassing details about my baking debacle (I am still in agony), but there was one thing that I did successfully with my eggs–this Thai recipe of son-in-law eggs…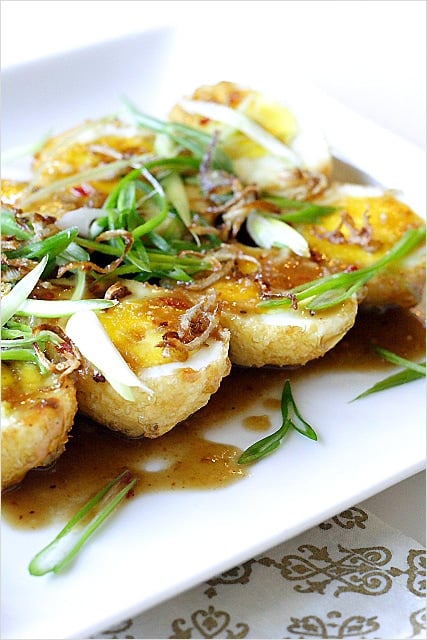 Thai Recipe: Son-In-Law Eggs
Adapted from Thai Cooking Made Easy
Ingredients:
4 boiled eggs (shelled)
2 big shallots (finely shredded)
Oil for deep frying
Scallion or cilantro for garnishing
Tamarind Sauce:
1/2 tablespoon fish sauce (or to taste)
2 tablespoons palm sugar (or to taste)
4 tablespoons tamarind juice (use about a small ping pong ball size of tamarind pulp and mix with water to extract the juice)
1 clove garlic (minced)
1 teaspoon dried chili flakes
1 tablespoon ground peanut
1 tablespoon oil
Method:
Deep-fried the eggs until the skin turns brown. Dish out and slice into halves. Arrange them on a plate. Deep fried the shredded shallots until golden brown, remove and place on paper towel to absorb oil.
Heat up a sauce pan, pour in the oil and saute the minced garlic until light brown. Add the dried chili flakes, ground peanut, do a quick stir, and follow by the tamarind juice, palm sugar, and fish sauce. Bring it to boil and pour the sauce on top of the eggs. Top with fried shallots and scallion/cilantro. Serve hot with steamed white rice.
Cook's note:
Thai Cooking Made Easy (written in both English and Chinese) is a practical cookbook for Thai food. I have tried many of the recipes on the book and love the authenticity and flavors. A must-have for people who love Thai food. Buy now!

Most-Pinned Recipes
Ginger Garlic Baked Chicken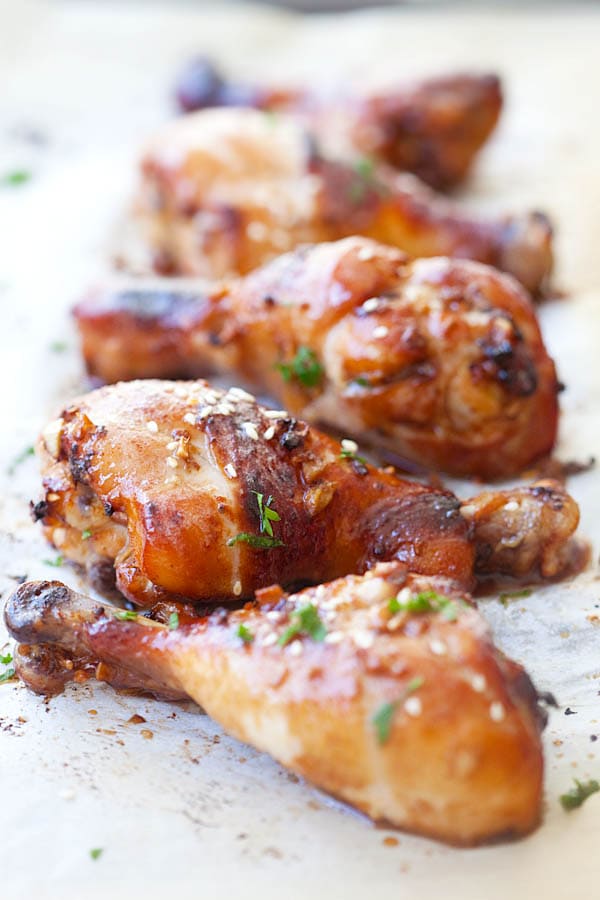 Crab Rangoon (Cream Cheese Wontons)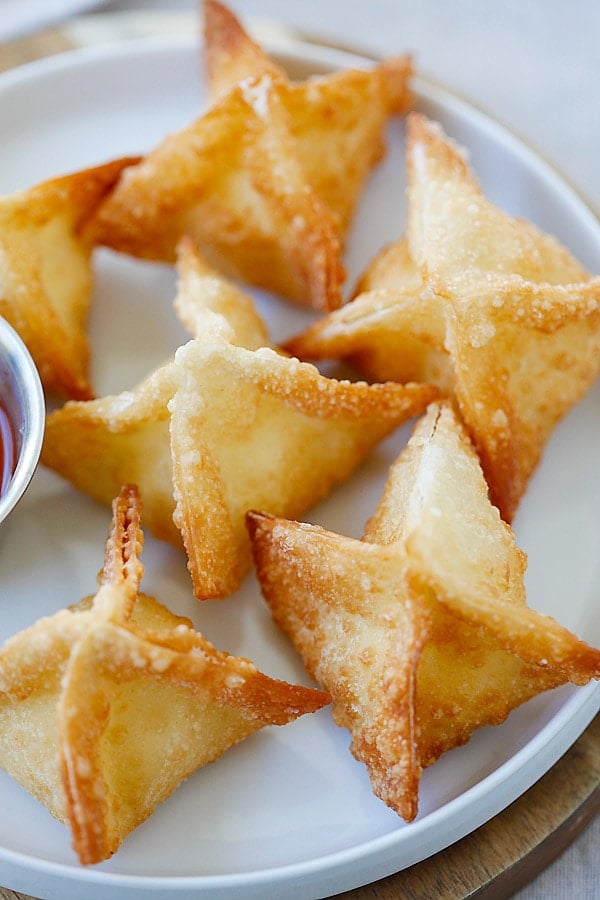 Chicken Wontons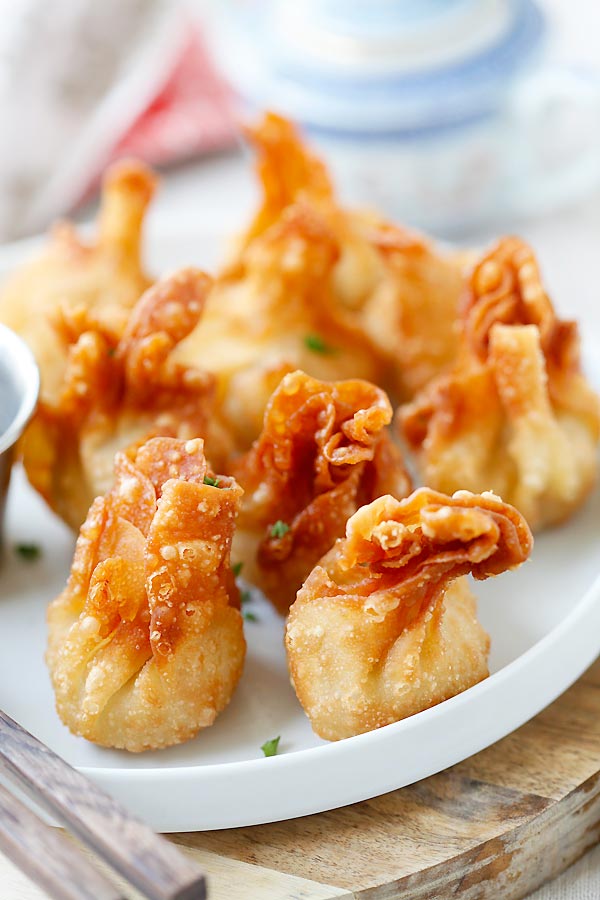 Onion Scallion Beef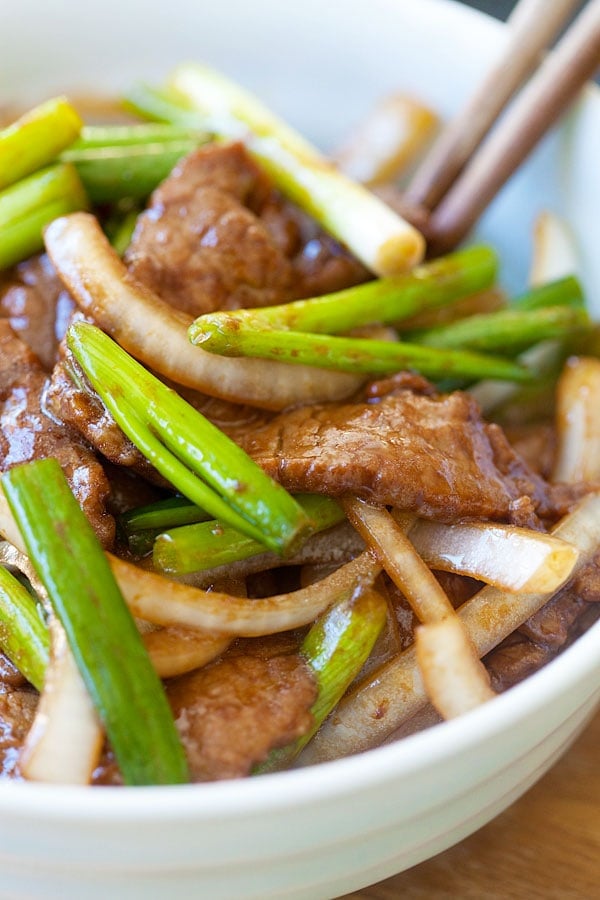 Thai Chicken Sate with Peanut Sauce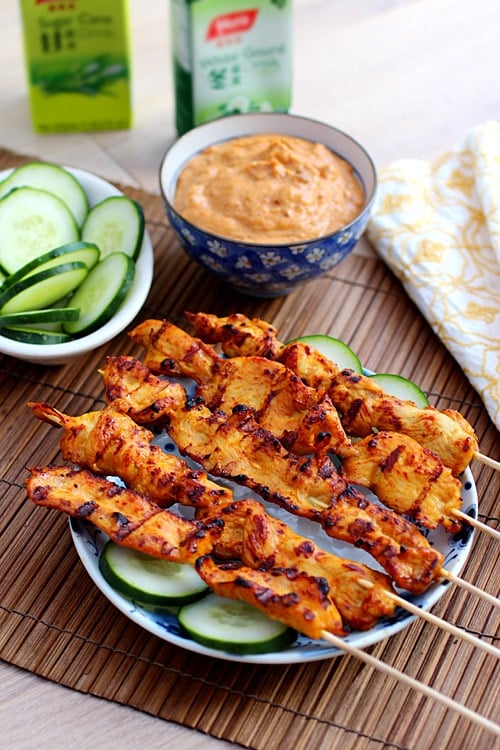 Thai Peanut Sauce