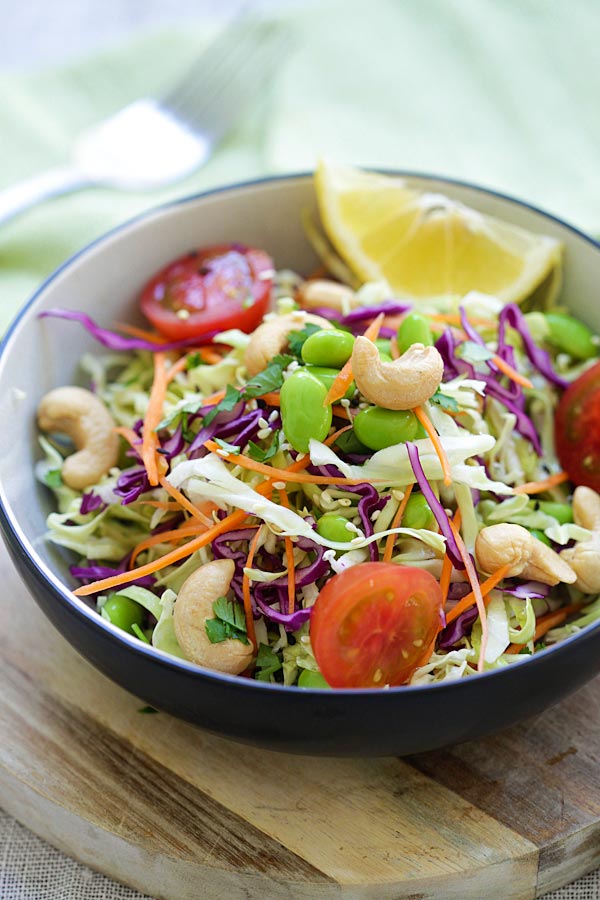 Nowadays, everyone is more health-conscious than they used to be. The realization that a lot of unhealthy ingredients go into the preparation of vegetable dishes to make them taste better has prompted more and more people today to gradually reduce or substitute those ingredients with healthier choices. There is certainly no denying that the traditional creamy coleslaw chilled to perfection is definitely tastier than chewing on raw shredded cabbage. But for those who prefer their coleslaw sans the heavy mayo dressing that it is typically drenched in, the healthier alternative would be the Asian Slaw.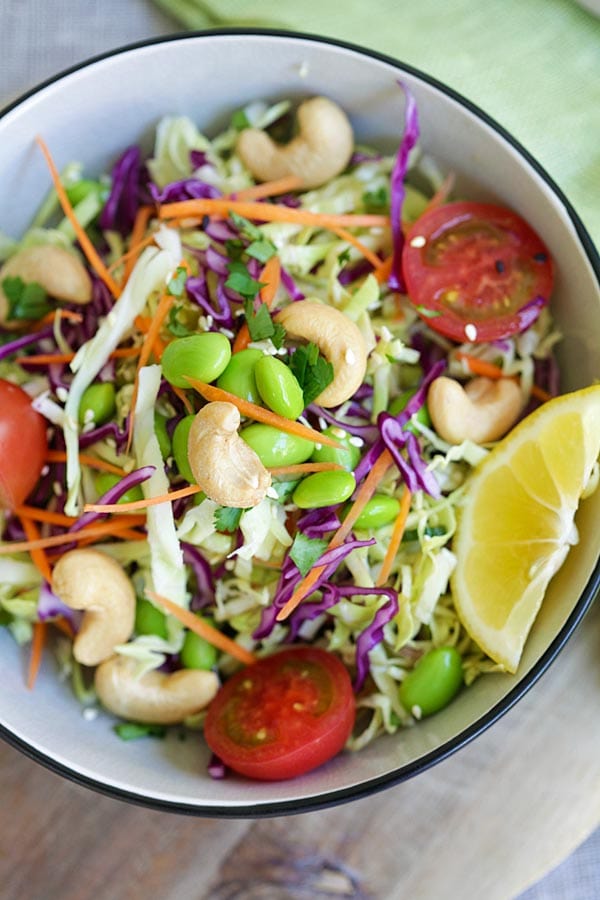 This Asian Slaw recipe is adapted with the use of rice vinegar, soy, sesame, and other Asian ingredients. Aside from a good dressing, I like my vegetables crisp and refreshing and that is why I prefer it over the traditional coleslaw. I find that using rice vinegar blends perfectly with the vegetables to create a really amazing flavor while preserving the texture and moisture content of the cabbage.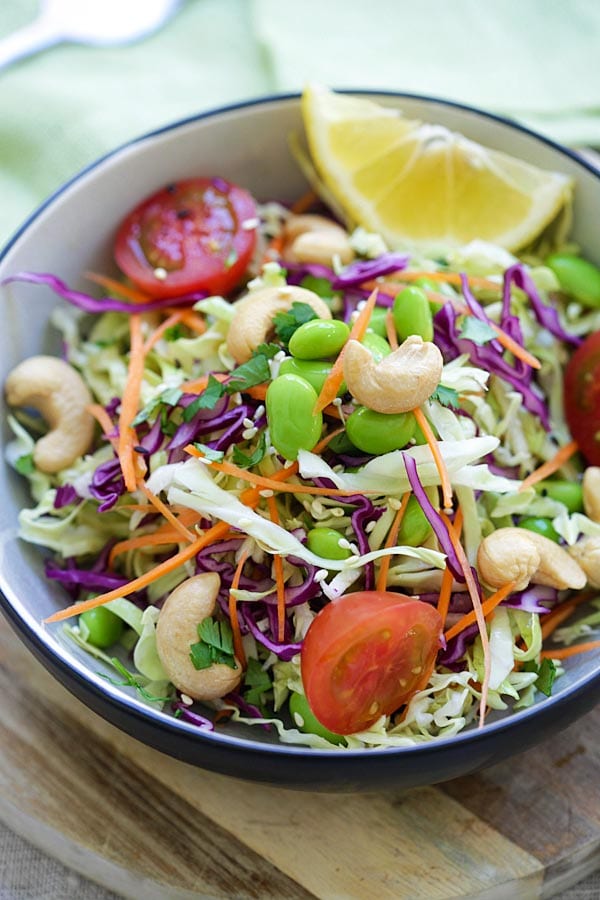 Aside from being the perfect side dish to accompany a sumptuous meal, the Asian Slaw is great for any picnic or cookout. Not to mention it being my favorite complimentary salad that usually comes with my ramen combo meal, Thai BBQ chicken meal, or even burgers. When I am in the mood for it, I do not just want the complimentary portion. That is why I like to make Asian Slaw at home so I can have a big bowl to munch on whenever I feel like it, especially with the warm weather creeping up on us. The leftover dressing can also be put into good use as a fish/meat marinade, as it also stores better than the mayonnaise type of dressing.