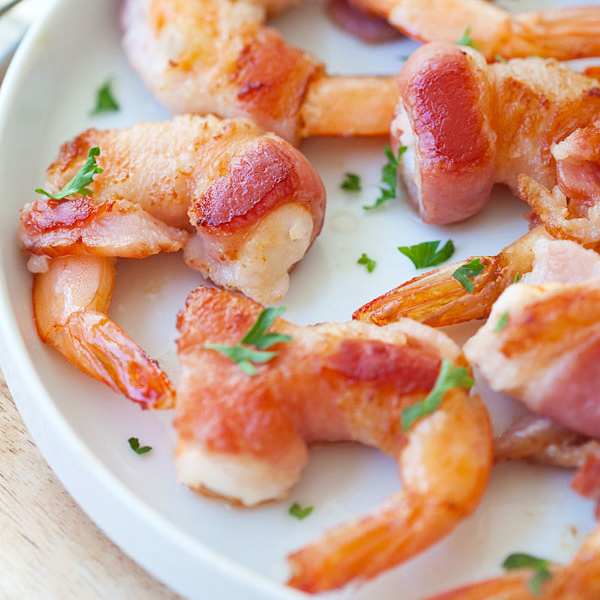 Bacon-Wrapped Shrimp
Bacon-Wrapped Shrimp is an easy recipe of wrapping shrimp with bacon and then pan-fried or grilled. This bacon-wrapped shrimp recipe is a crowd pleaser | rasamalaysia.com
Prep time:
Cook time:
Total Time:
Ingredients:
1/2 cup extra-virgin olive oil, for brushing
1/4 cup fresh lemon juice
6 cloves garlic, thinly sliced
2 teaspoons finely grated lemon zest
20 Jumbo shrimp, shelled with tail on
10 slices bacon, cut in half crosswise
Method:
Whisk the olive oil with the lemon juice, garlic, and lemon zest. Wrap each shrimp with a piece of bacon and brush the surface on both sides with the olive oil mixture.
Heat up a fry pan and arrange the shrimp on the pan. Cook over high heat, turning once, until the bacon is nicely browned and the shrimp is cooked through.
Transfer the bacon-wrapped shrimp to a platter and serve with your favorite cocktail sauce, chili sauce, or BBQ sauce, and some lemon wedges.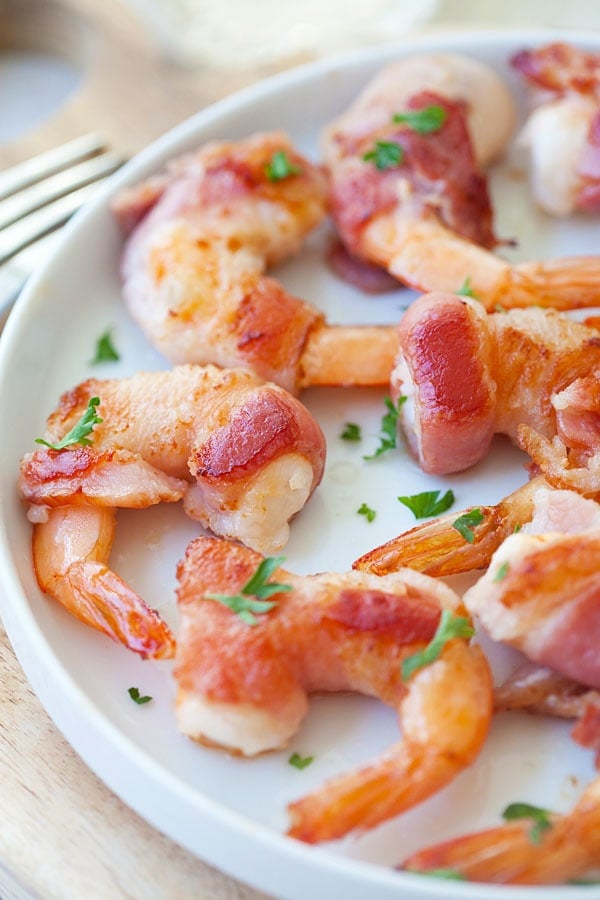 Bacon-Wrapped Shrimp

Bacon-Wrapped Shrimp is an easy recipe of wrapping shrimp with bacon and then pan-fried or grilled. This bacon-wrapped shrimp recipe is a crowd pleaser.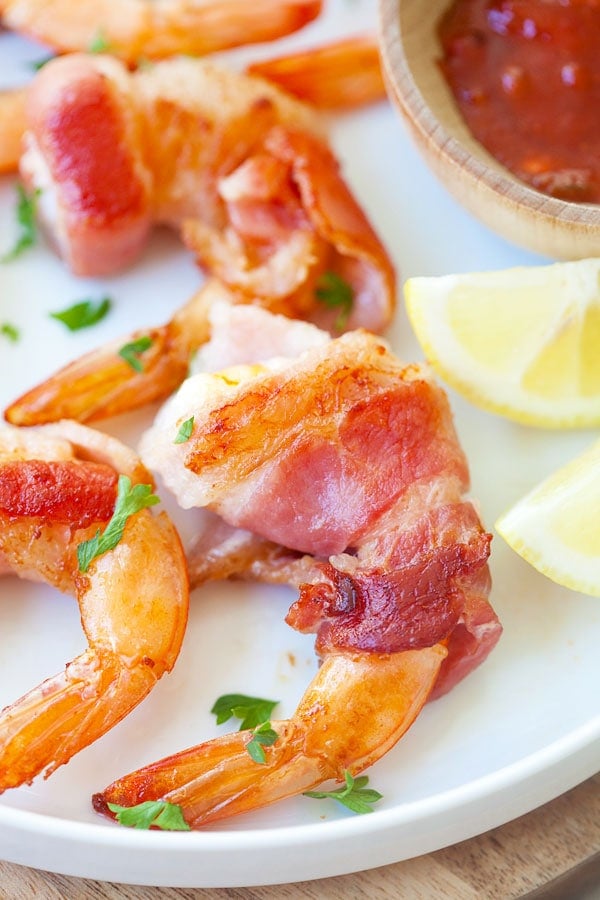 In the past few days, I had been cooking up a storm in the kitchen as I am traveling on the road now and had to use up all the leftover ingredients in the fridge. The thing about being a food blogger is that I constantly have A LOT of random ingredients sitting in the fridge…many of them barely used and I have numerous leftover items. My fridge is always packed.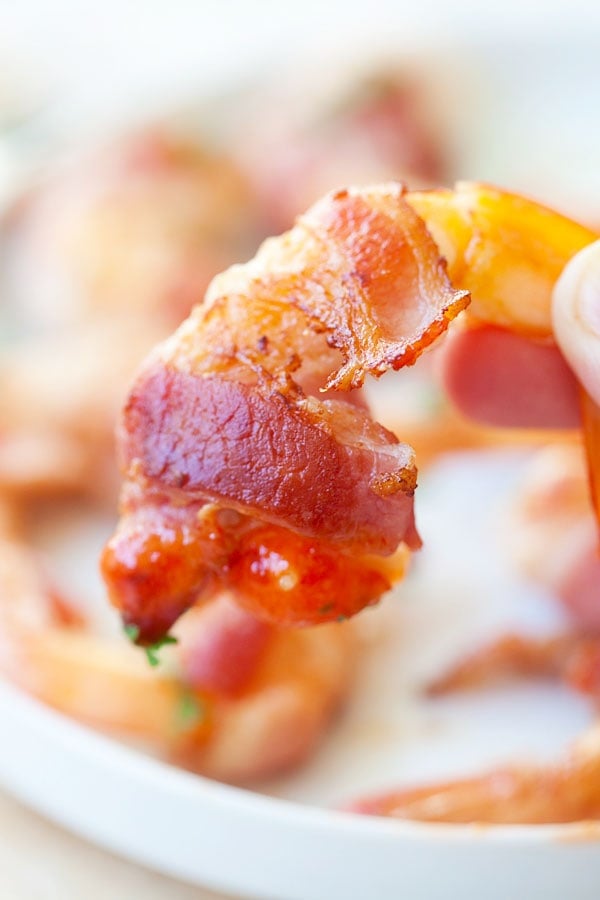 Some of the item are bacon, lemon, and shrimp. I immediately thought about using the leftover ingredients to make these wonderful bacon-wrapped shrimp, a recipe I bookmarked on the Food & Wine magazine. This is such a great idea for the weekends, for gameday, or simply as an appetizer to feast on.
The most amazing thing about this Bacon-Wrapped Shrimp recipe is that I don't really need a grill, as summer is over. They can be easily pan-fried and still taste super delicious. Serve them with cocktail sauce, or your favorite chili sauce, they are absolutely mouthwatering and delightful. Enjoy!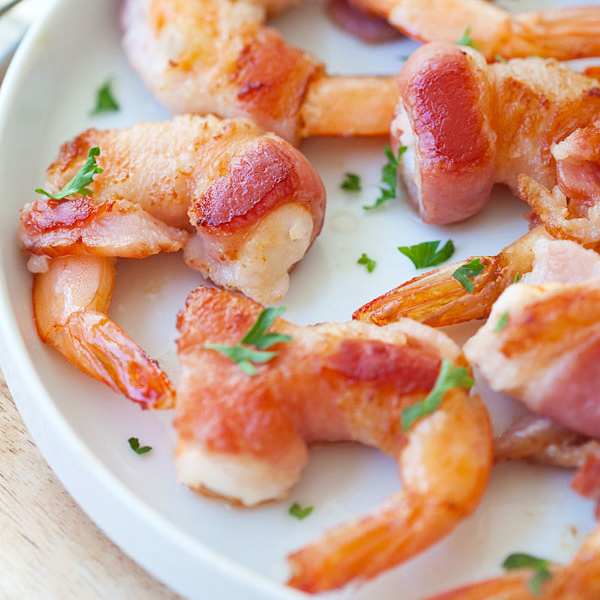 Rate This
Recipe Name
Preparation Time
Cook Time
Total Time
Average Rating

Based on 4 Review(s)