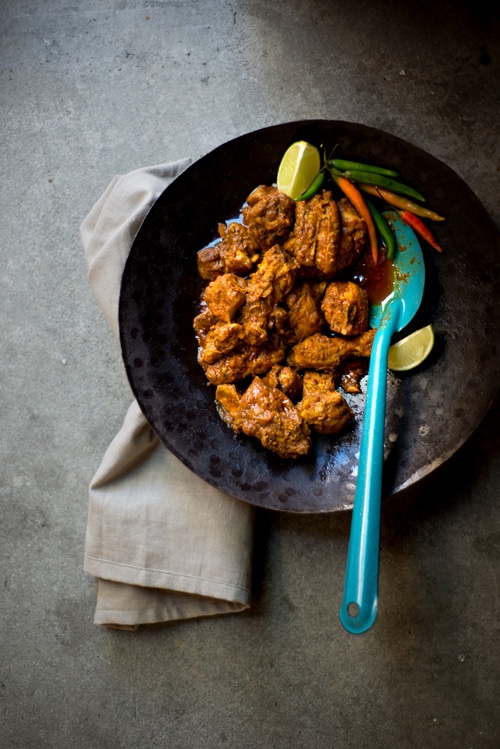 Chicken Vindaloo Recipe
Serves 4-6 | Prep Time: 10 minutes | Cook Time: 40 minutes
Ingredients:
1 whole chicken, cut up into 8 pieces and skin removed
1 onion, chopped
1 tablespoon tomato paste
Salt and pepper as per taste
3 tablespoons oil
Spice Blend:
½ cup vinegar (white)
4-5 dried red Chile peppers (you can use any moderately hot Chile and adjust the quantity as per you liking)
4 cloves
8 garlic cloves, skin removed
1 2inch piece fresh ginger, peeled
1 teaspoon paprika powder
¼ teaspoon ground cinnamon
½ teaspoon ground cumin
½ teaspoon dry mustard
1 teaspoon sugar
Method:
Wash and pat dry the chicken pieces and keep aside in a large non-reactive bowl.
In another clean glass bowl add vinegar and soak all the ingredients needed for the spice blend for 15-20 minutes. Then blend these into a fine paste using a blender.
Add the spice mixture paste to the chicken and toss well to evenly coat all the chicken pieces. Let the chicken marinate for 4-6 hours.
In a large and deep skillet/wok heat the oil on medium heat. Add the marinated chicken and cook for 4-5 minutes. Stirring often.
Add the chopped onions, tomato paste, salt and pepper to the chicken. Give everything a good stir. Finally add ½ cup of water, cover the lid of the skillet and lower the heat to low. Let the chicken simmer on low for 15-20 minutes or till well done and the oil start to ooze from the curry.
If you prefer little thinner gravy add water as need and let it simmer for another 4-5 minutes before serving. I prefer the gravy to be thick and sticking to the meat pieces.
Serve hot with rice/bread.
Most-Pinned Recipes
Ginger Garlic Baked Chicken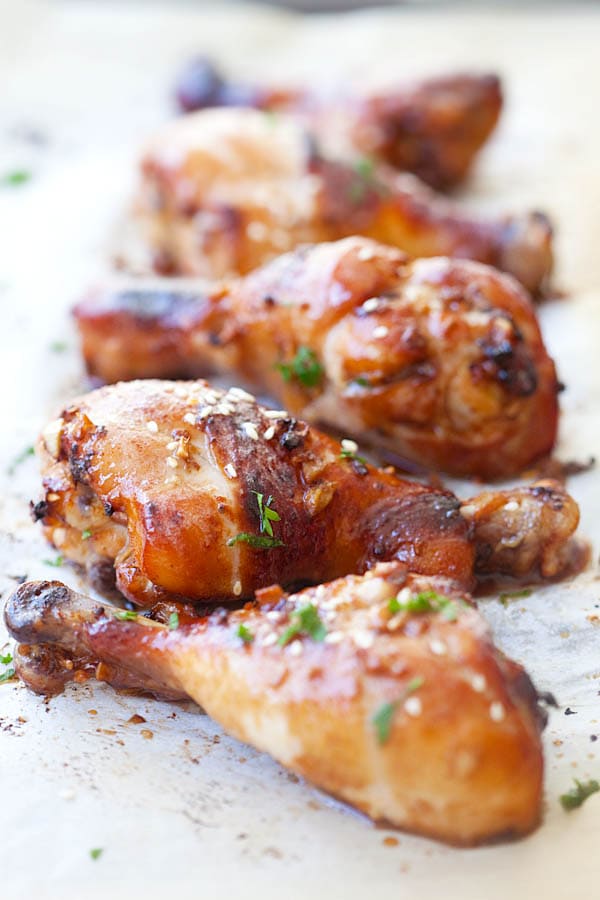 Crab Rangoon (Cream Cheese Wontons)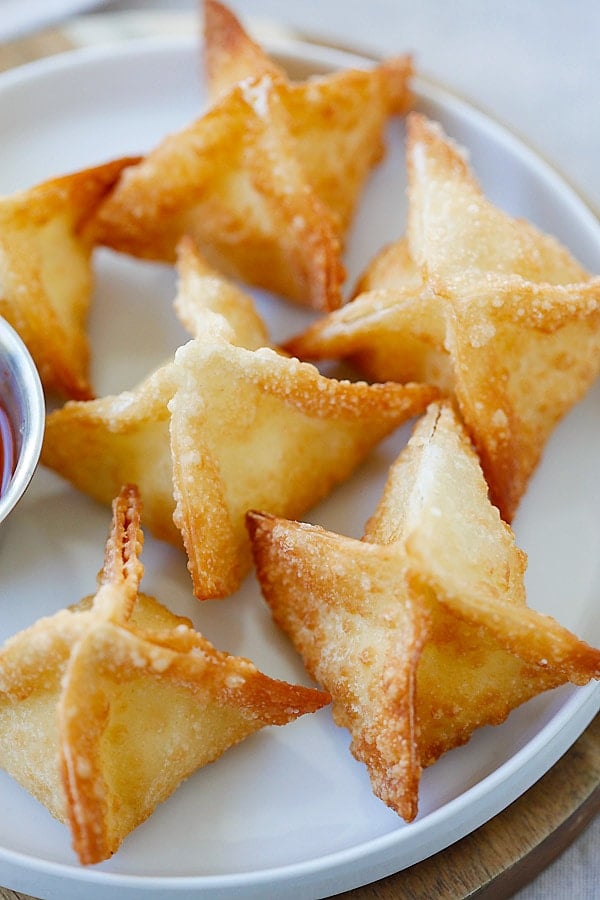 Chicken Wontons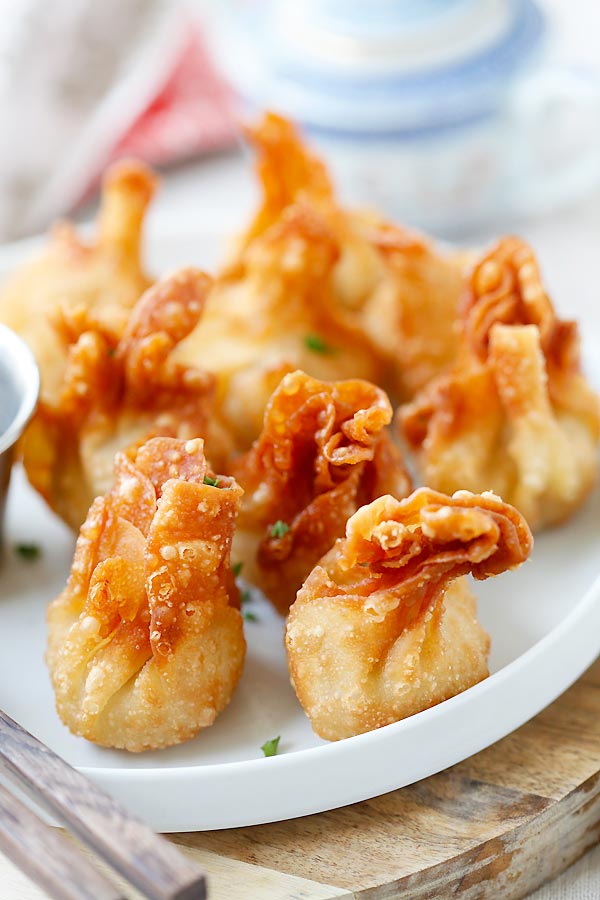 Onion Scallion Beef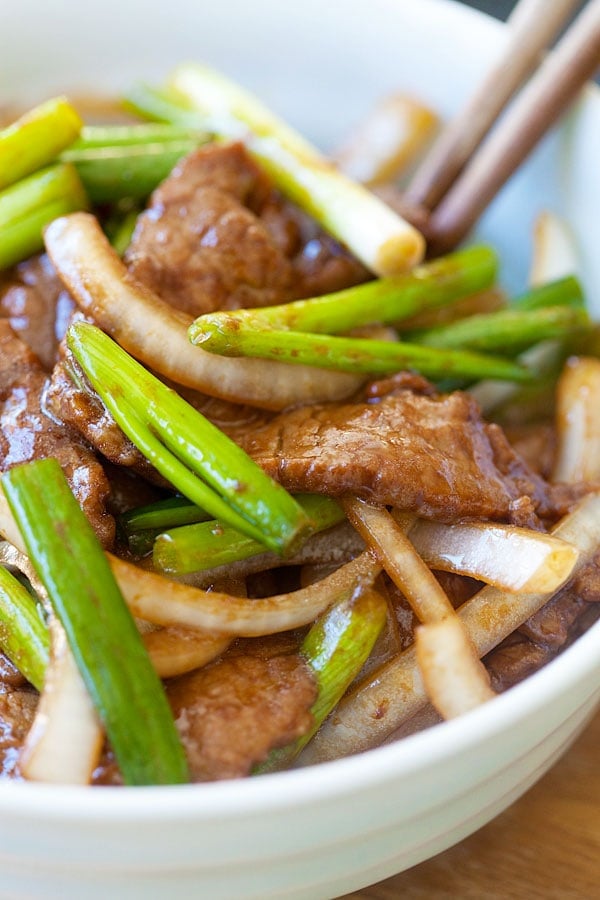 Thai Chicken Sate with Peanut Sauce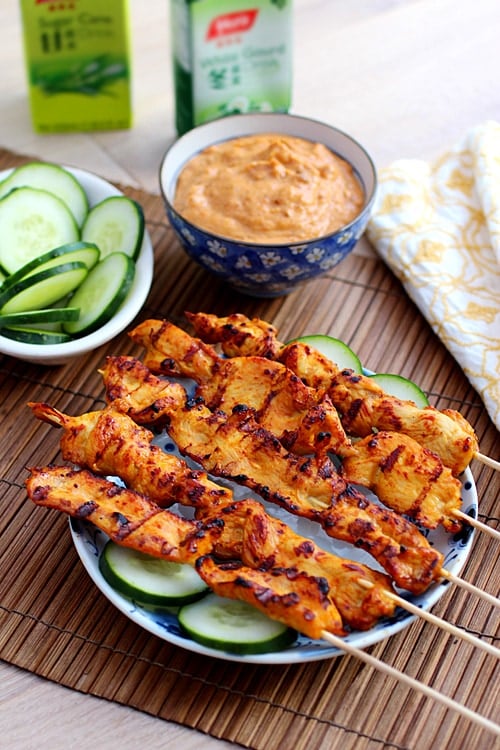 Thai Peanut Sauce