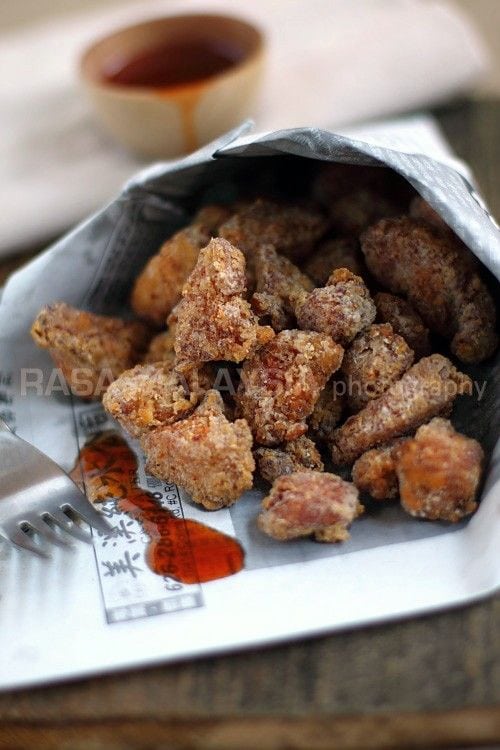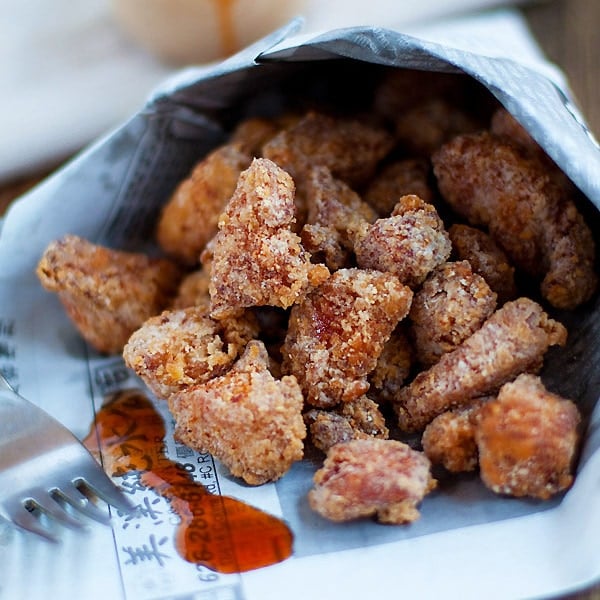 Asian Crispy Fried Chicken (Popcorn Chicken)
Crispy Fried Chicken by Martin Yan. Try this amazing, crispy, and delicious recipe.
Ingredients:
1 lb. boneless and skinless chicken breast or chicken thighs, cut into bite-size cubes
1 cup cornstarch
1 egg, beaten
Oil for deep-frying
Marinade:
1 teaspoon Chinese five spice powder
1 teaspoon sugar
1/4 teaspoon salt
1/2 teaspoon sesame oil
3 dashes ground white pepper
Method:
Add the five spice powder, sugar, salt, and white pepper. Stir well.
Add the chicken pieces and marinate in the fridge for 1 – 4 hours.
Heat up the oil into a wok for deep-frying. Dip the chicken nuggets in the beaten egg and then coat with the corn starch evenly. Deep-fry the chicken until they turn golden brown, remove from the oil and place on paper towels to absorb the excess oil.
Serve immediately and dip with your favorite chili sauce.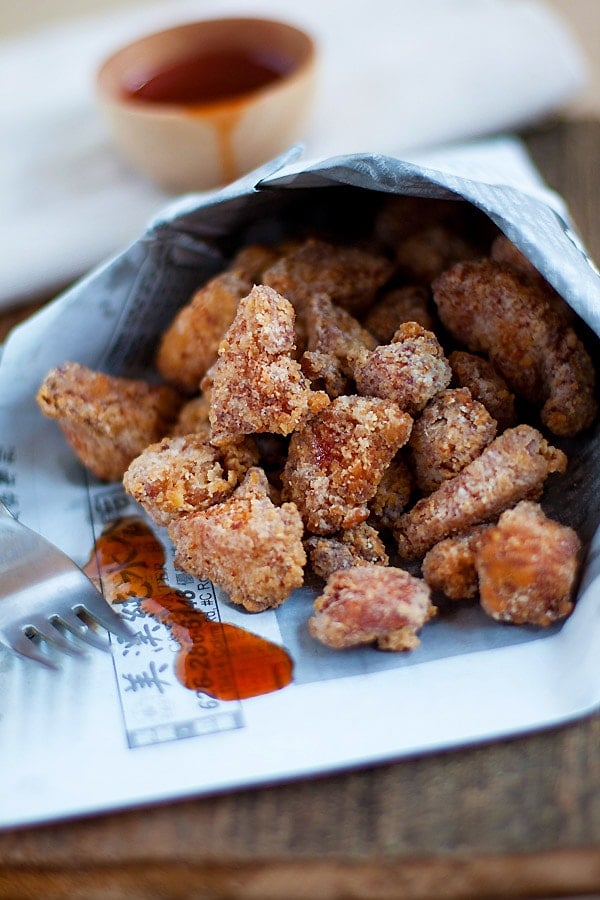 Martin Yan. The mere mention of the name Martin Yan conjures up visual pictures of my childhood days in Penang, Malaysia.
I am a fan of Martin Yan, since I was little. I remember my family and I would crowd in front of the TV watching "Yan Can Cook." Back then, I didn't understand English completely but I loved the entertaining cooking show that Chef Yan brought to the world. Chef Yan was always having fun in the kitchen; he was witty, humorous, had mad chopping and cutting skills. Most of all, the dishes he made were always mouthwatering, he did it with such grace and sophistication. Chef Yan is the master TV chef for Chinese food.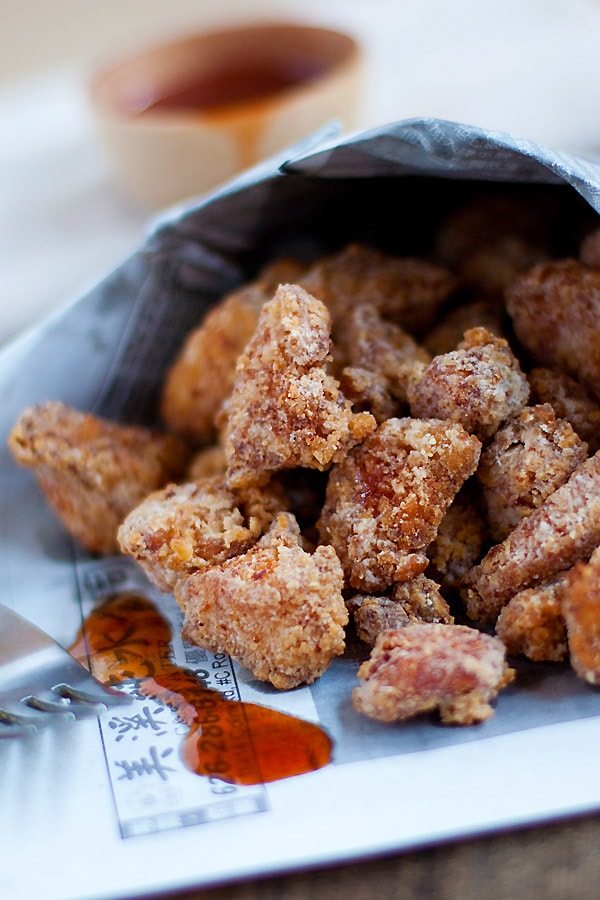 Martin Yan's China is his most recent cookbook and this crispy fried chicken is an adaptation of his recipe. When Chef Yan was traveling in Guangzhou, he chanced upon a street vendor selling crispy chicken nuggets flavored with Chinese five spice powder—an aromatic yet deeply-flavorful Chinese ingredient. For this specific street-style crispy fried chicken recipe, it calls for five spice powder, a common ingredient in Chinese cooking.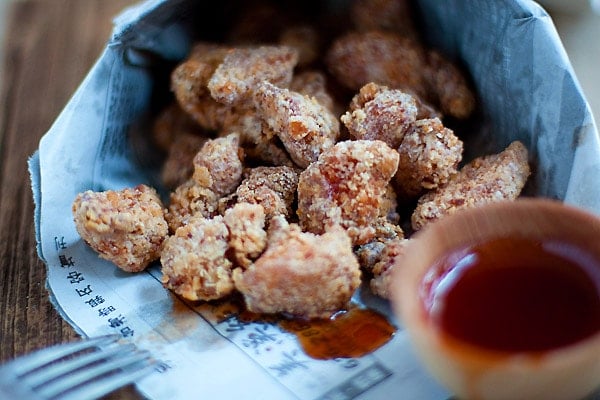 The Chinese five spice powder lends a nice aroma to the fried chicken. I just love it. Chinese five spice powder can be found at Asian stores or online. This ingredient also makes a great marinate for many other Chinese dishes. Try it and I am sure you will be delighted with this recipe.