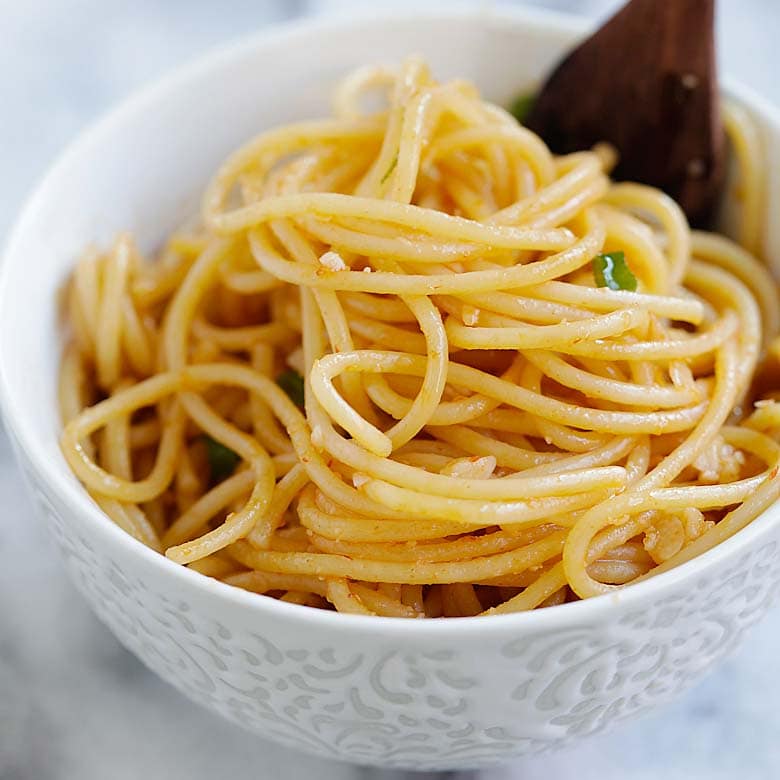 Garlic Sriracha Noodles
Garlic Sriracha Noodles – easy and crazy delicious garlic noodles with Sriracha. Savory, buttery with a tint of heat. Dinner is done in 15 mins
Prep time:
Cook time:
Total Time: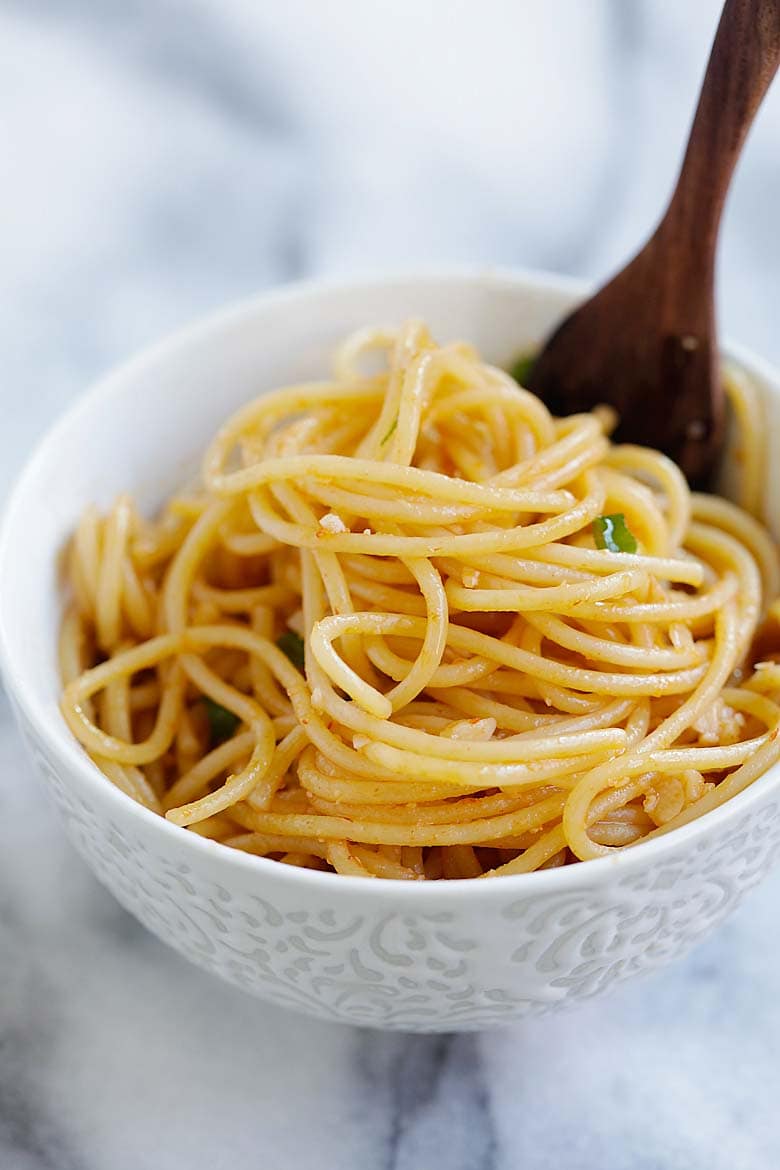 Yum
Garlic Sriracha Noodles Recipe
Serves 2 | Prep Time: 10 Minutes | Cook Time: 5 Minutes
Ingredients:
8 oz. spaghetti
5 cloves garlic, minced
1/2 stick (4 tablespoons) butter, room temperature
1 1/2 tablespoons oyster sauce
1 teaspoon Sriracha hot sause
1/2 teaspoon sugar
1 tablespoon bottled grated Parmesan cheese
Chopped scallions
Method:
Cook the spaghetti according to the package instructions. Drain and set aside.
Heat up a skillet with the butter. Add the garlic and saute until aromatic, add the noodles, stir to combine well. Add the oyster sauce, Sriracha and sugar. Stir the noodles continuously to mix well with the seasonings. Add the Parmesan cheese, stir to coat the noodles well. Garnish with the scallions and serve immediately.
Cook's Note:
You can opt out the Sriracha and make it into regular Garlic Noodles without the heat.
Most-Pinned Recipes
Ginger Garlic Baked Chicken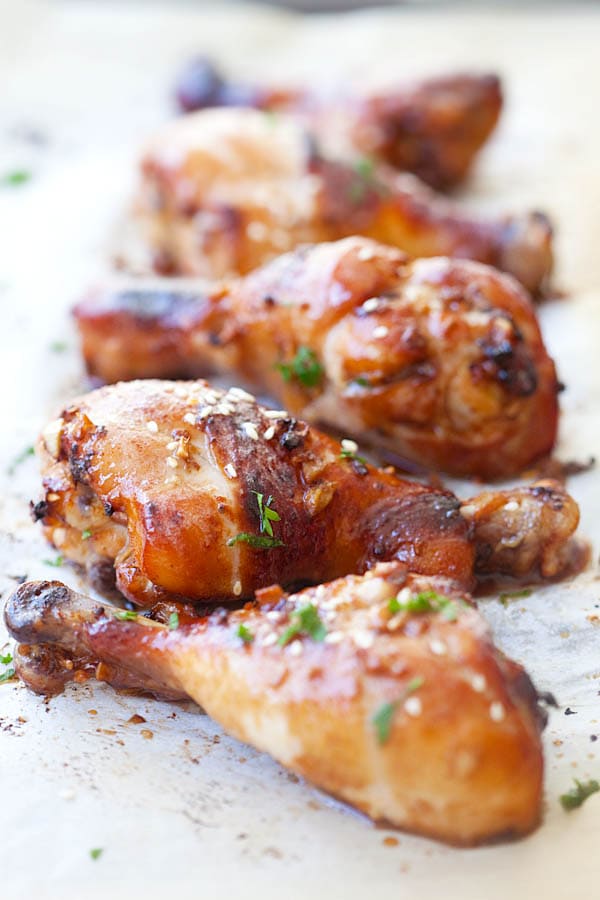 Crab Rangoon (Cream Cheese Wontons)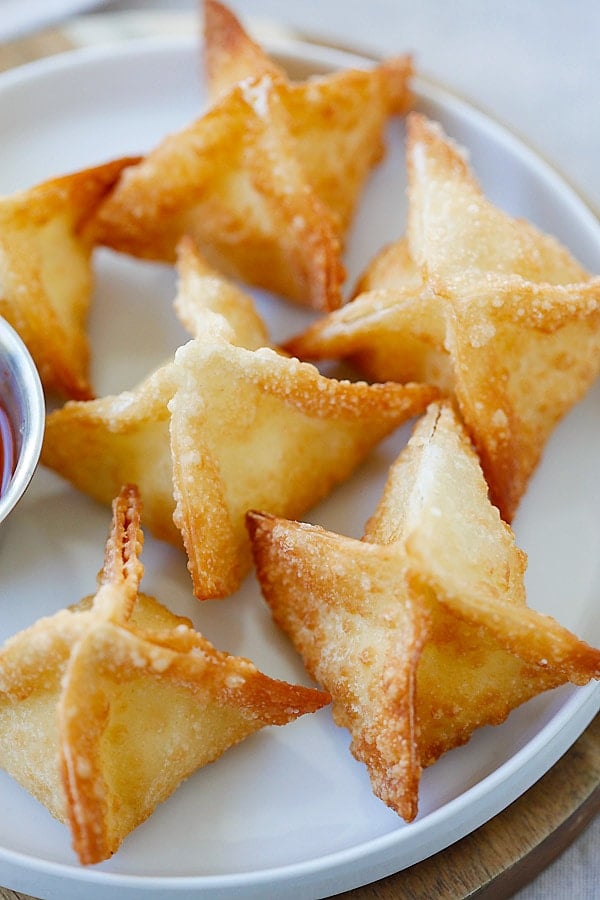 Chicken Wontons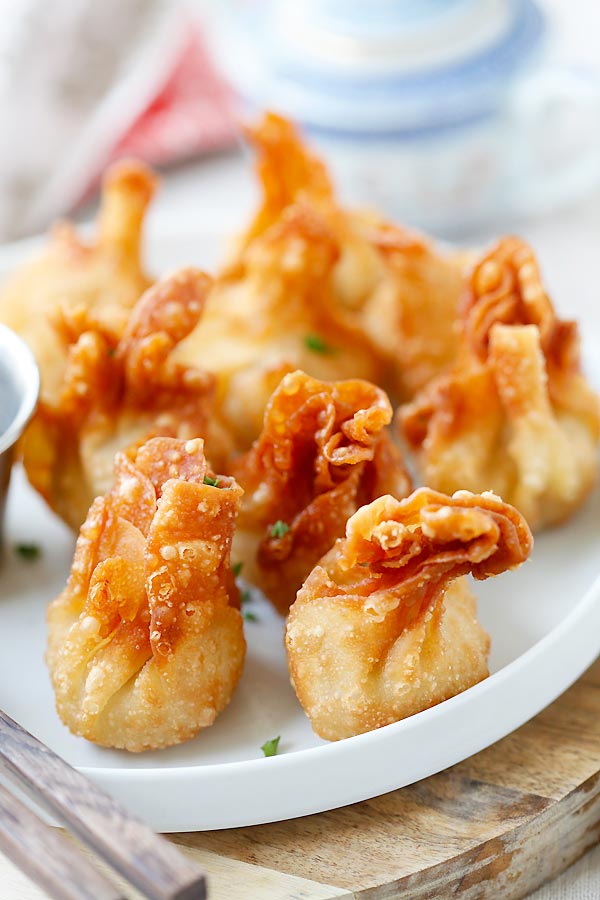 Onion Scallion Beef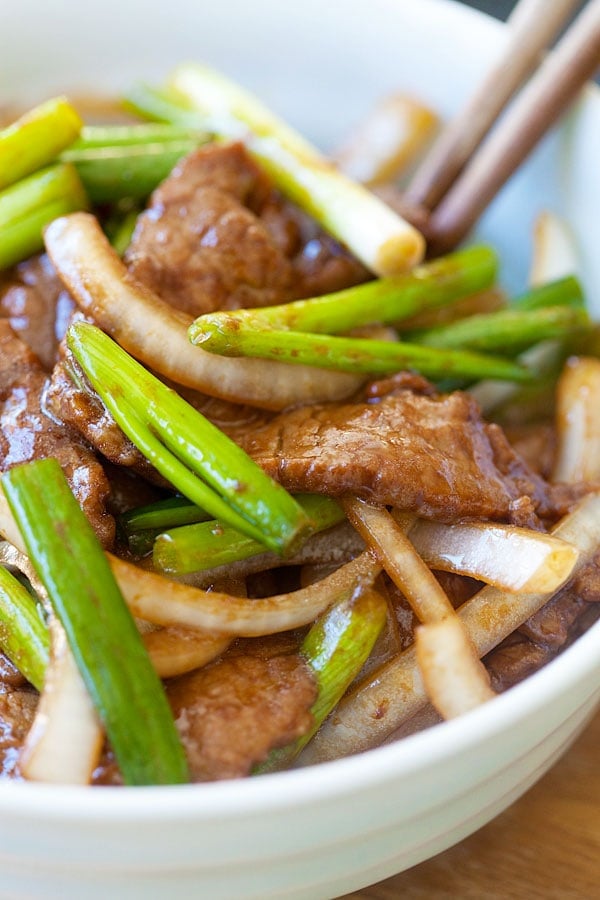 Thai Chicken Sate with Peanut Sauce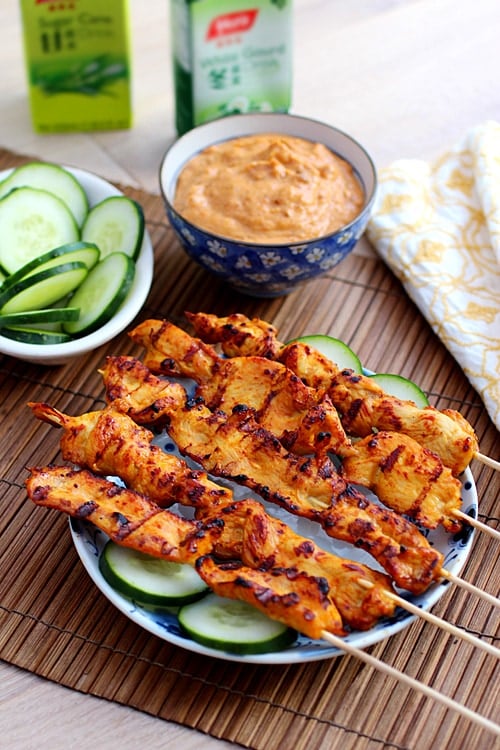 Thai Peanut Sauce