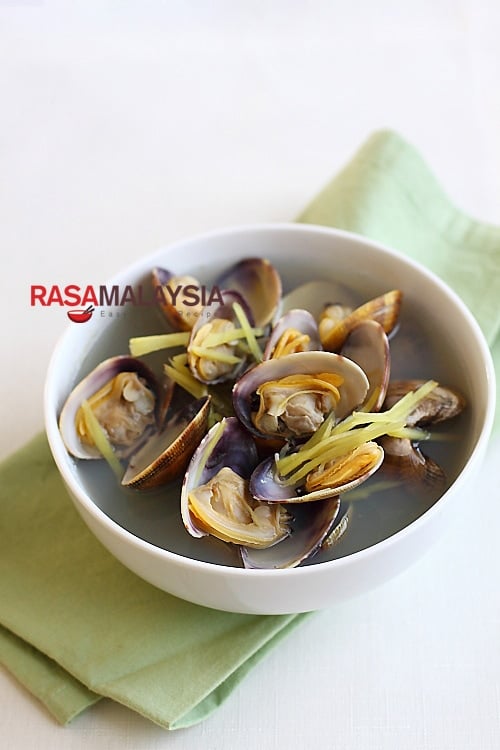 I love soups of all sorts, especially Chinese soups. To the Chinese, soups are highly nourishing as each ingredient in the soup delivers a certain health (and beauty) benefit and promotes overall strengths to the body. Drinking soup is a huge part of the Chinese food culture, soup is often considered as "tonic" (補品).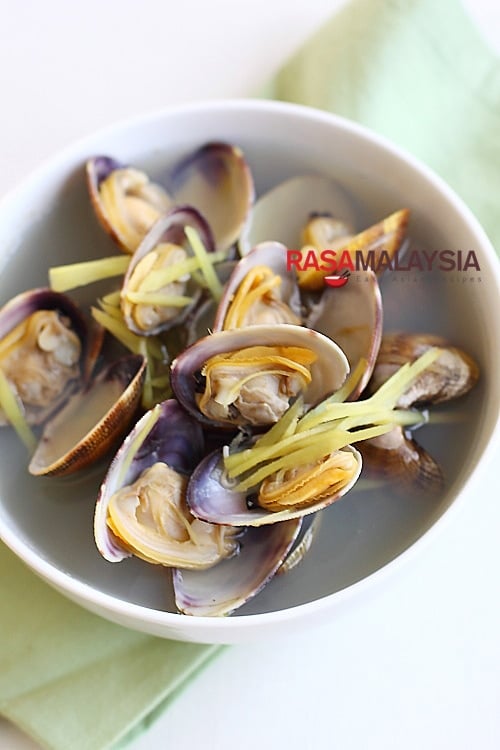 There are endless variations of soups in Chinese cuisine as so many ingredients could be used—Chinese herbal (medicinal), meat-based (chicken, pork, beef, duck, bones, etc.), vegetables (fresh and dried), dried seafood (dried scallops, abalone, oysters, etc.), fresh seafood, the exotics (bird's nest, shark's fin, etc.), and the combination of all the ingredients above. The possibilities are endless, and most importantly, delicious, wholesome, healthy, and certainly much more than the regular egg drop soup and hot and sour soup…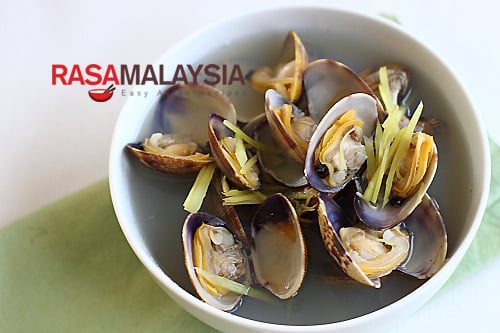 One of the easiest soups that I always make at home is ginger and clam soup, or 姜丝蛤蜊汤. This soup is especially popular for the Taiwanese, and served at Taiwanese restaurants. It takes only a few ingredients and practically 15 minutes to prepare, but the end result is absolutely pleasing. According to my Chinese soups cookbook, ginger and clam soup is great for the liver and stimulates a healthy appetite.