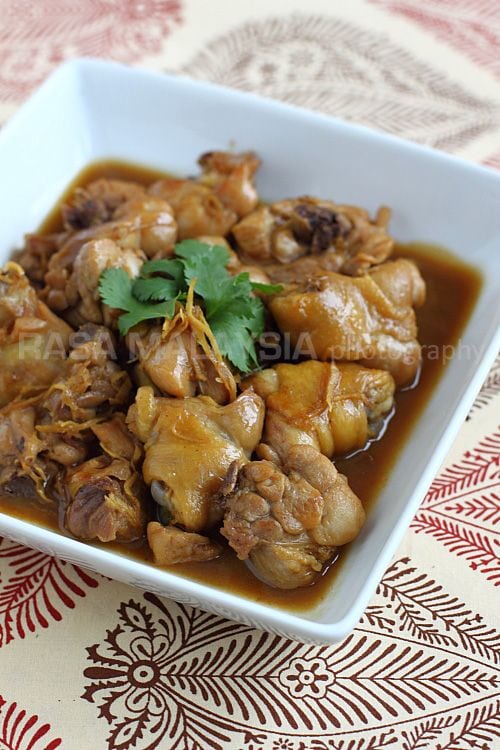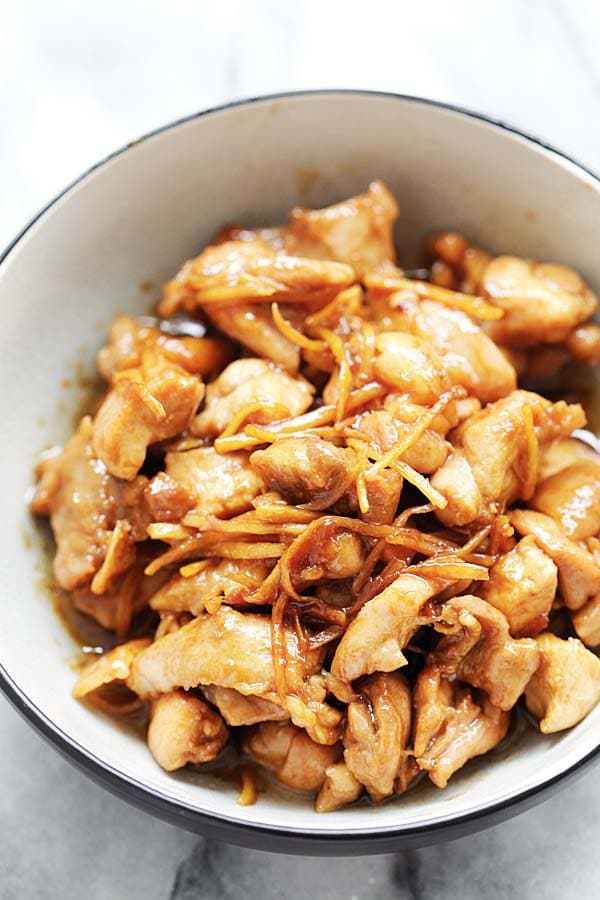 Recently, I am in love with sesame oil chicken (麻油鸡), a really homey and humble chicken dish that is both delicious and easy to make. It takes only a few ingredients to dish out sesame oil chicken, but the great taste complements steamed white rice so well that I can personally finish up a serving of this all by myself!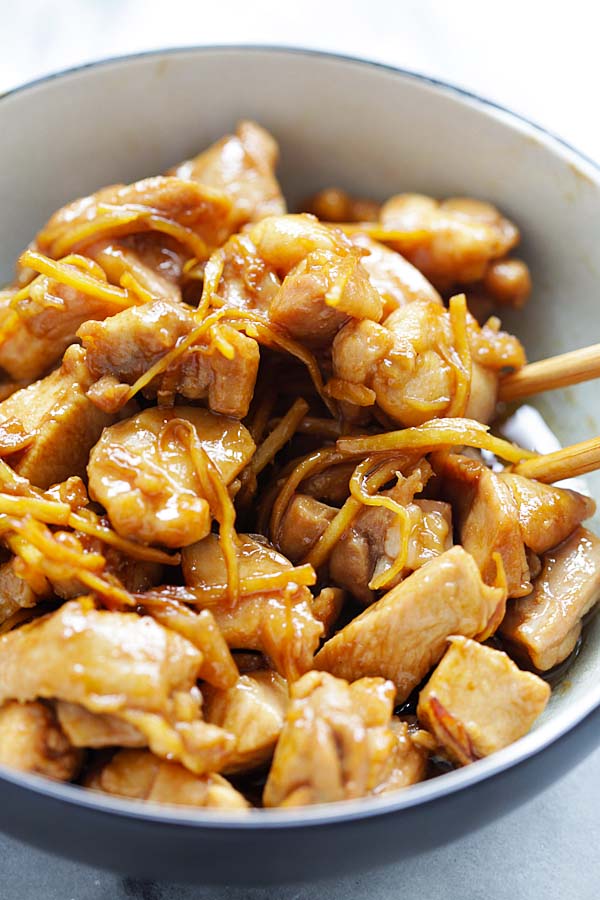 As mentioned, the ingredient list is quite simple: bone-in chicken (I prefer chicken drumstick), sesame oil, ginger, soy sauce, Shaoxing wine, and oyster sauce—everyday Asian ingredients that you will find in your pantry without running to the store! I especially love it that during the cooking process, the aroma of ginger and sesame oil fill up my kitchen, and that alone is enough to set my mouth watering. (In Malaysia, sesame oil chicken or pork is often served to new mothers, during the confinement month after birth. Chinese believe that ginger and sesame oil are "heaty" ingredients that help strengthen and nourish the body of new mothers and will speed up recovery after child birth.)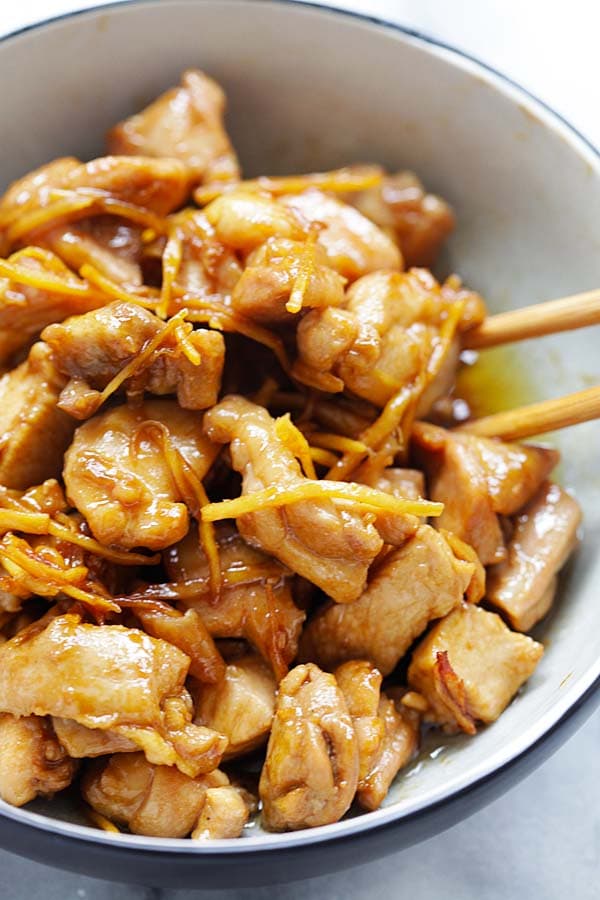 Just like any good Malaysian citizen, I serve this with a dollop of fresh sambal belacan. A satisfactory and everyday meal is really just all that—you need no fancy and expensive ingredients or tedious preparations. Check out my sesame oil chicken recipe below.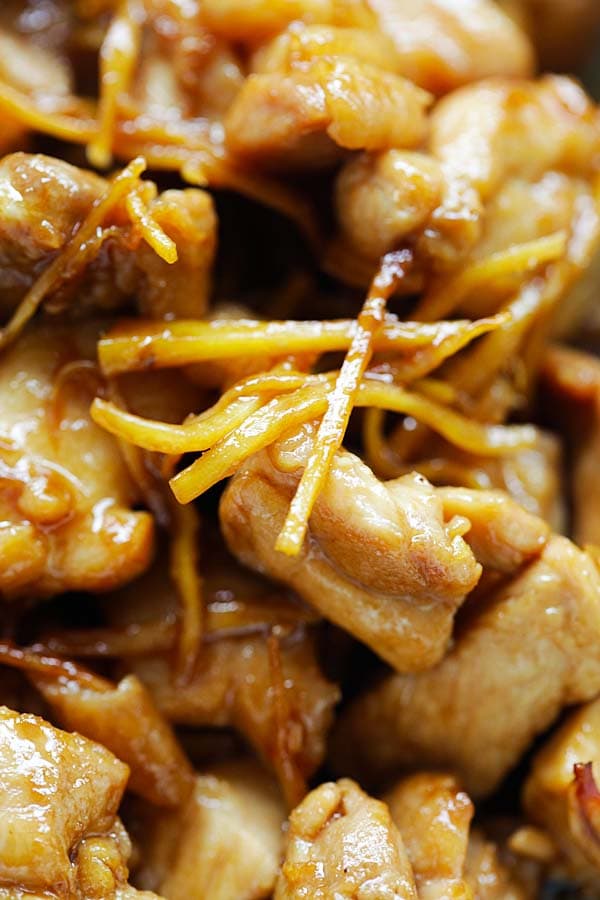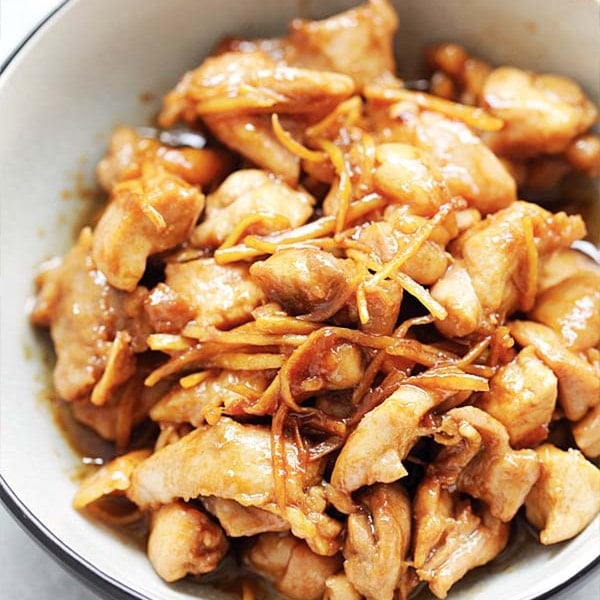 Rate This
Recipe Name
Average Rating

Based on 19 Review(s)