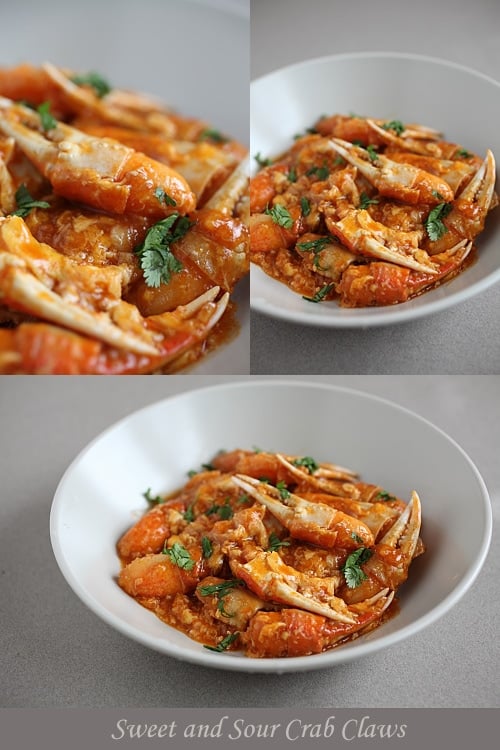 Recently, I have been in high gear working on my cookbook, developing recipes, cooking, food styling, and shooting. I work on my cookbook almost every day and my life has been consumed by it, pretty much! The good news is that the list of to-do recipes are getting shorter by the day. I have given myself a hard deadline of June 1st to finish cooking the dishes so I have three months to work on the writing and miscellaneous stuff. (My deadline is September 1st!).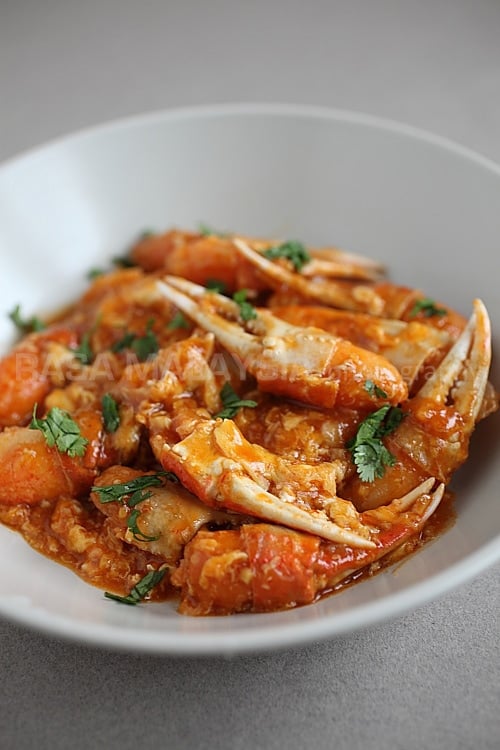 It's really not easy, especially I am also tasked with food styling and photography. My creative juice has been sucked dry right about now because of it—every single dish needs a different composition, mood, props, and styling, which is the toughest part for me. I am quite pleased with the results so far and I am sure you will, too. The food in the cookbook all look delicious and the food photography is quite different from what you see here on Rasa Malaysia, a completely different style which is more refined, professional, and cookbook-worthy…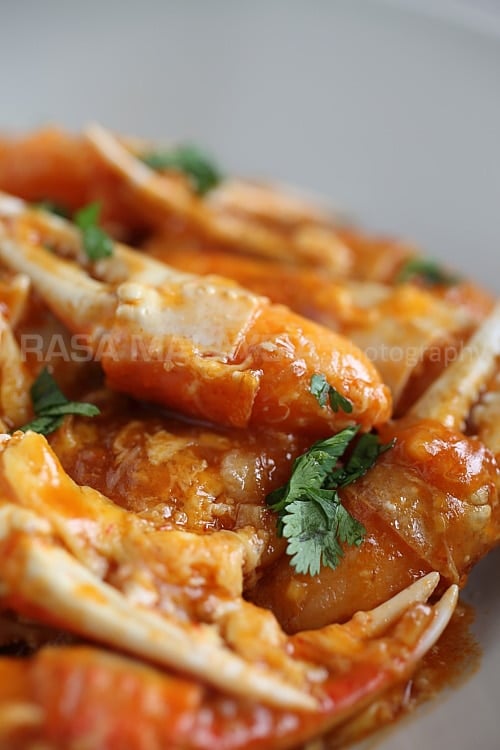 Anyway, I disgress.
I got some crab claws yesterday for a recipe on the cookbook and had some leftover. I also had a leftover beaten egg from the egg wash. So, I made sweet and sour crab claws, with the egg, ala Singapore chili crab-style. Since my crab claws were frozen, they lack the natural sweetness. The sauce is great nonetheless. If you have a fresh crab, this sweet and sour crab recipe will shine. And I am sure you have noticed, I haven't styled my blog food photography lately. Gotta save the creative mojo for the cookbook!