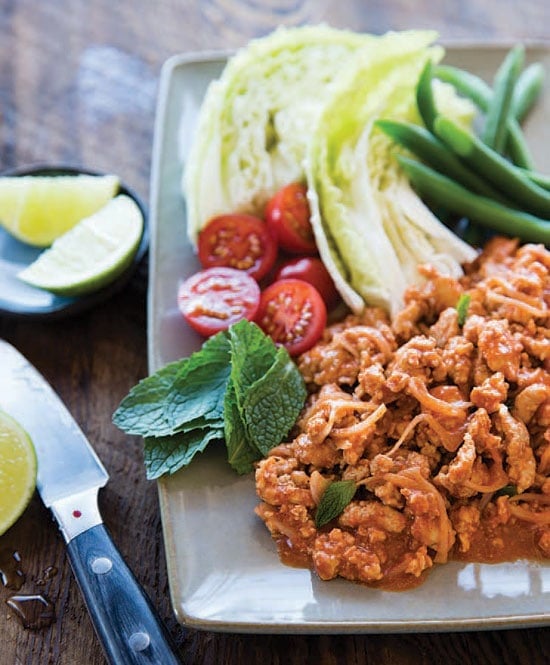 Northeast Minced Chicken Salad (Lap Kai) Recipe
Serves 4
Reprinted with permission from Simple Thai Food by Leela Punyaratabandhu, copyright (c) 2014. Published by Ten Speed Press, a division of Penguin Random House, Inc. Photography (c) 2014 by Erin Kunkel.
Ingredients:
1 (1/4-inch thick) slice galangal, minced (optional)
2 large shallots, about 1 ounce each, sliced lengthwise paper-thin
2 tablespoons red chile powder
1 ½ tablespoons fish sauce
3 tablespoons freshly squeezed lime juice
12 ounces ground chicken
1/3 cup water
2 teaspoons toasted rice powder
10 blades fresh sawtooth coriander, coarsely chopped, or ½ cup fresh cilantro leaves
½ cup loosely packed fresh mint leaves
3 or 4 (1-inch-wide) wedges green cabbage
Method:
Place a dry wok or 14-inch skillet over medium-low heat, add the galangal, and toast, stirring constantly, until dry to the touch and fragrant, which should take about 1 minute. Transfer to a bowl.
Add the shallots, chile powder, fish sauce, and lime juice to the bowl with the galangal, stir to mix, and set aside.
Return the pan to medium heat. When the pan is hot, add the chicken and water and cook, stirring and breaking up the meat with the edge of the spatula, just until the chicken is cooked through, about 5 to 8 minutes. Transfer the chicken and its juices to the bowl with the dressing.
Stir everything together well, then taste to see if the seasoning needs correcting. The salad should be predominantly sour, then salty. Adjust the seasoning as needed. When the salad tastes right, stir in the rice powder, sawtooth coriander, and mint. Serve immediately with the cabbage on the side.
Most-Pinned Recipes
Ginger Garlic Baked Chicken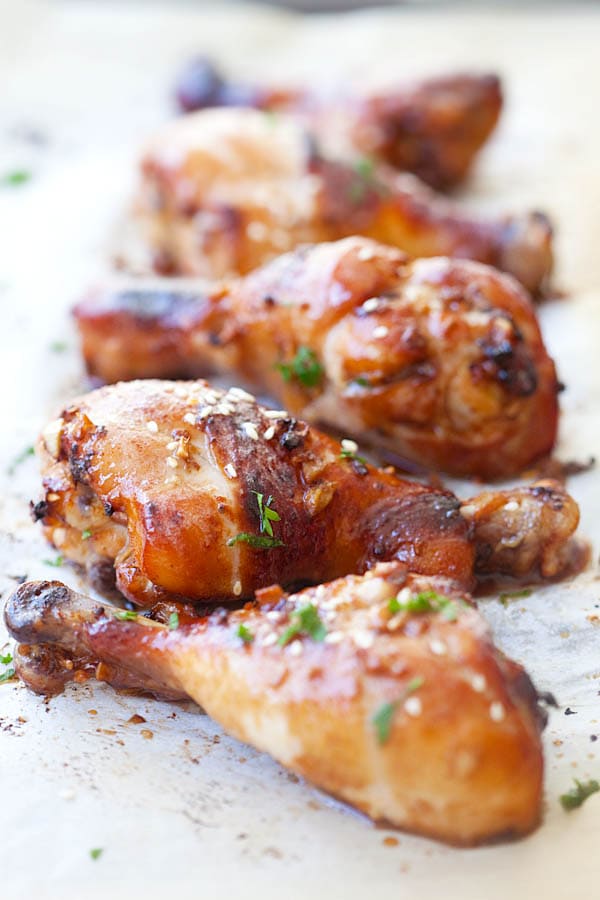 Crab Rangoon (Cream Cheese Wontons)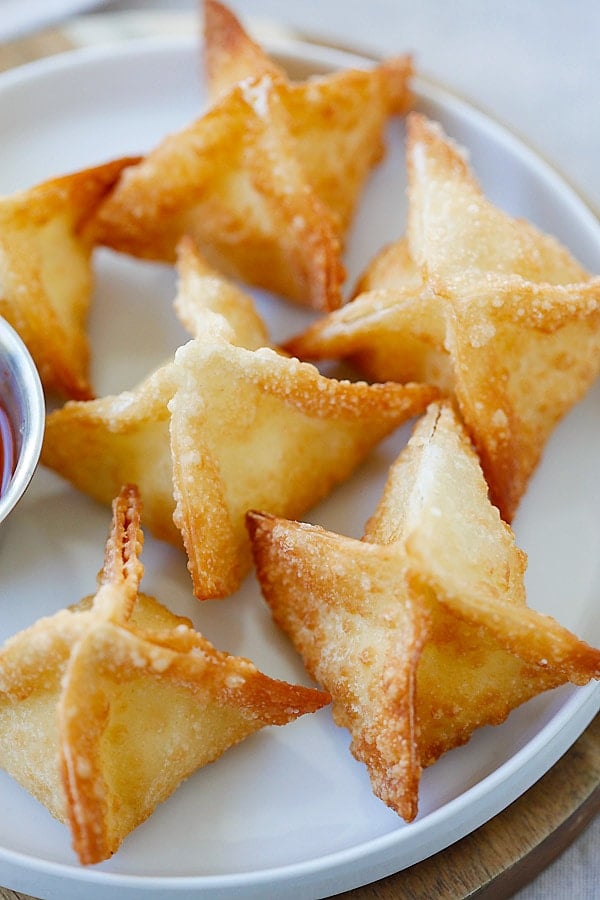 Chicken Wontons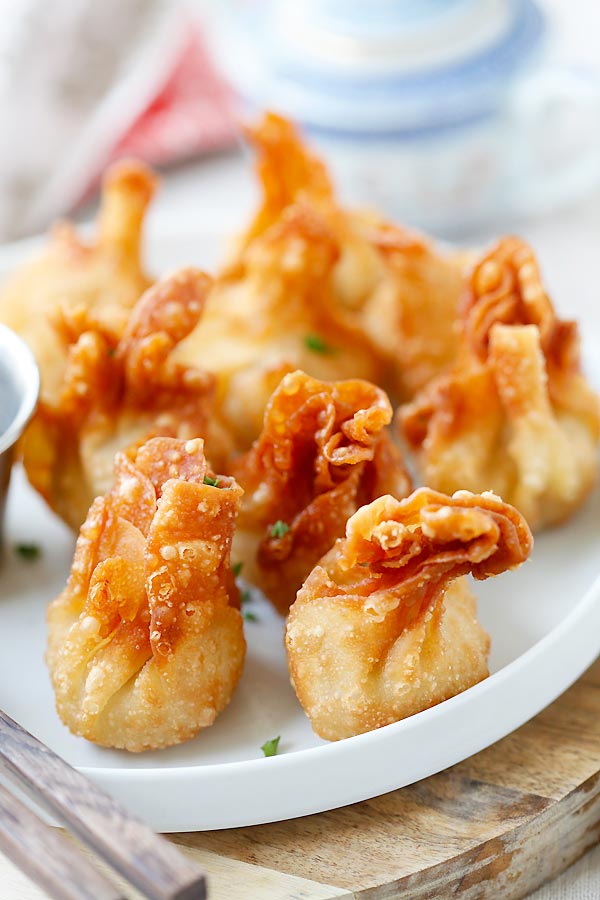 Onion Scallion Beef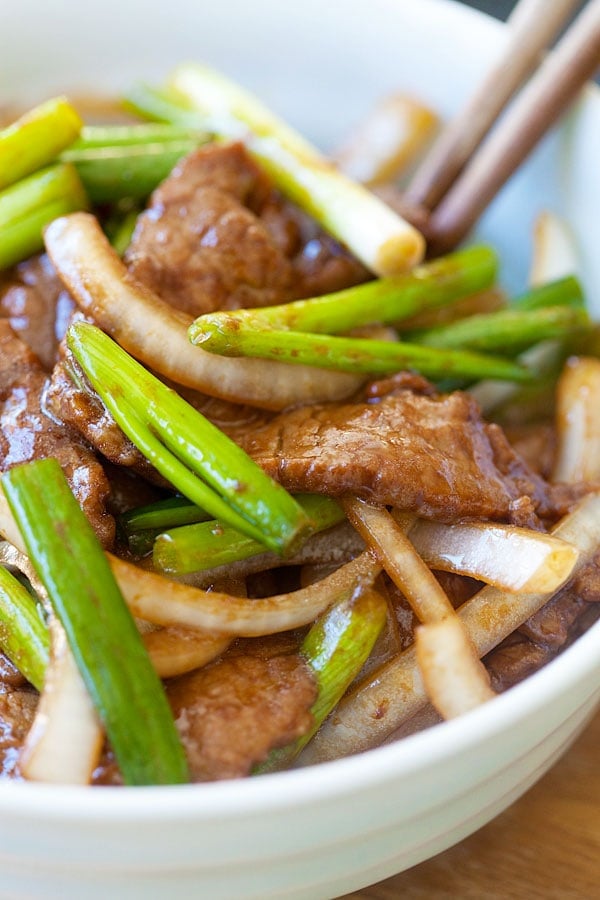 Thai Chicken Sate with Peanut Sauce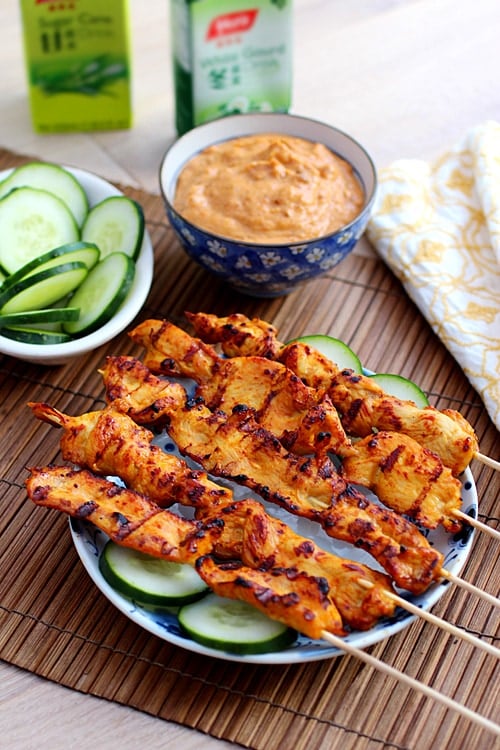 Thai Peanut Sauce