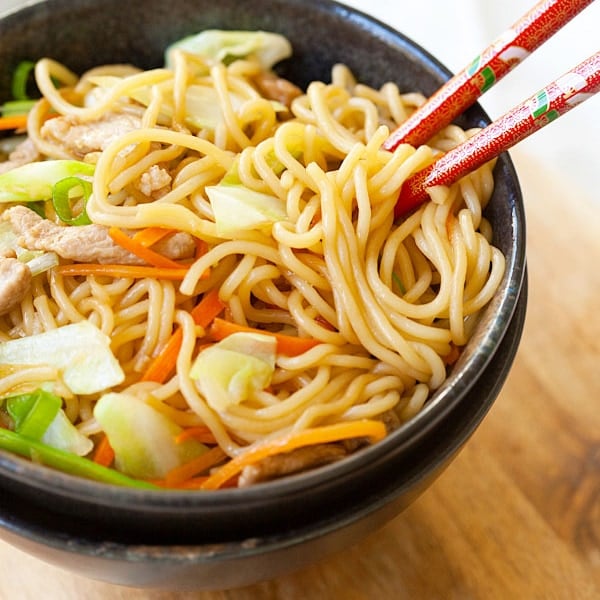 Yakisoba (Japanese Fried Noodles)
Yakisoba or Japanese fried noodles is a popular dish. Inspired by Chinese fried noodles, this yakisoba recipe is made with cabbage, carrot, and pork | rasamalaysia.com
Ingredients:
12 oz. yakisoba (rinsed with water and drained)
3 cloves garlic (finely chopped)
2 oz. pork (cut into small pieces and marinated with some soy sauce)
2 oz. cabbage (roughly chopped into pieces)
2 oz. carrot (cut into thin strips)
Some scallions (cut into thin threads)
2 tablespoons oil
2 tablespoons soy sauce
1 tablespoon sake
1/2 teaspoon mirin
3 dashes white pepper powder
1/2 teaspoon sugar
1/8 teaspoon sesame oil
Salt to taste
Method:
Heat up wok with oil. Add garlic and stir fry until light brown in color. Add pork and do a few quick stirs before adding cabbage and carrot. Stir a few times and add noodles and all the seasonings. Continue to stir-fry until the vegetables and noodles are cooked, for 1-2 minutes. Transfer out and serve immediately with some benishoga (Japanese picked ginger).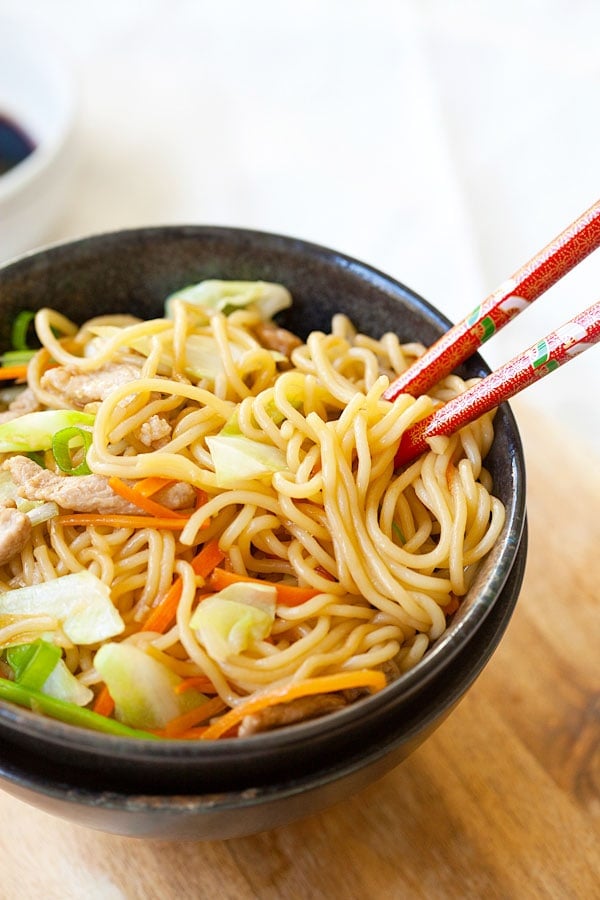 Yakisoba (Japanese Fried Noodles)
Yakisoba or Japanese fried noodles is a popular dish. Inspired by Chinese fried noodles, this yakisoba recipe is made with cabbage, carrot, and pork.

Published in Sept 10, 2009, updated with new photos.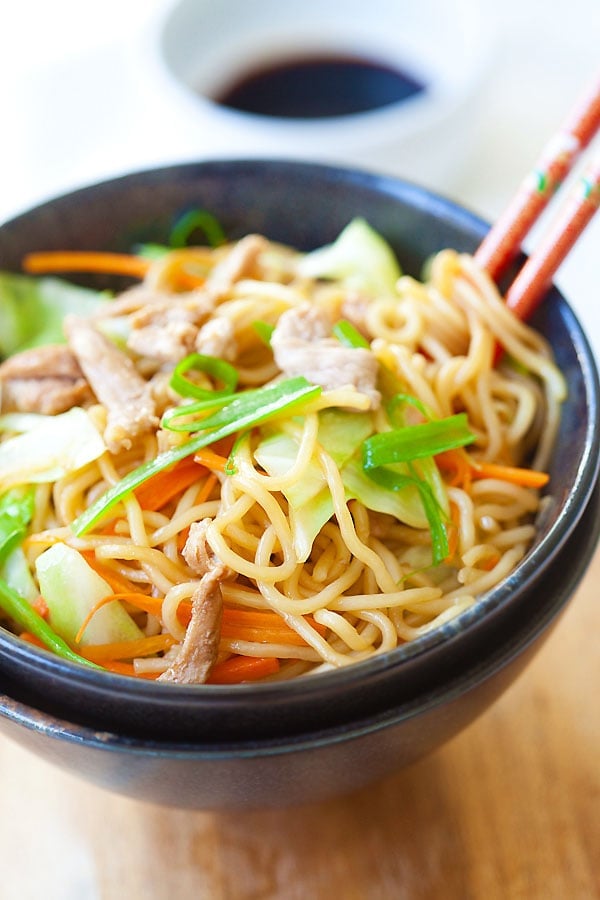 When I was in Oahu, other than stuffing my face with malassadas (malasadas), sampling local Hawaiian cuisine, and feasting on shrimp, I ate Japanese food almost every day. Oahu is a real gem for Japanese food, thanks to the many Japanese tourists and also locals who are obsessed with Japanese cuisine.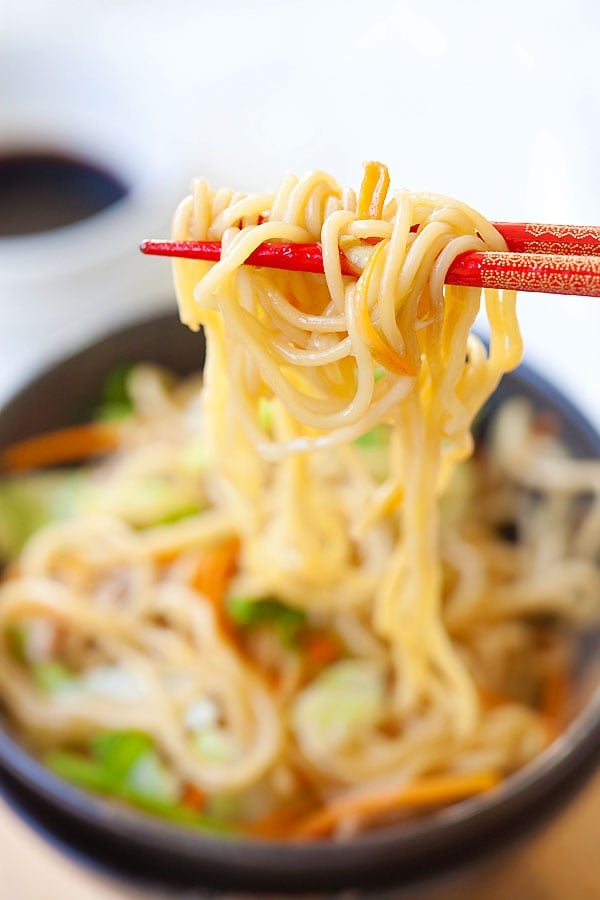 There are countless authentic Japanese restaurants dotting Waikiki Beach: ramen joint, sushi bar, izakaya, and yakiniku (Japanese BBQ). I was in Japanese food heaven during the vacation; the abundant seafood and fresh produce accentuate the already great taste to tempting perfection.
Yakisoba or Japanese fried noodles/焼きそば is one of the dishes I particularly enjoyed during my stay there. Yakisoba is pretty much the Japanese version of Chinese chow mein, but there is a certain appeal about yakisoba—the ramen noodles andthe sharp-flavored benishoga (picked ginger strips) make yakisoba a bright-tasting noodle dish. I loved it.
Rate This
Recipe Name
Yakisoba (Japanese Fried Noodles)
Preparation Time
Cook Time
Total Time
Average Rating

Based on 10 Review(s)