Garlic Herb Roasted Salmon
Garlic Herb Roasted Salmon – best roasted salmon recipe ever! Made with butter, garlic, herb, lemon and dinner is ready in 20 mins | rasamalaysia.com
Prep time:
Cook time:
Total Time: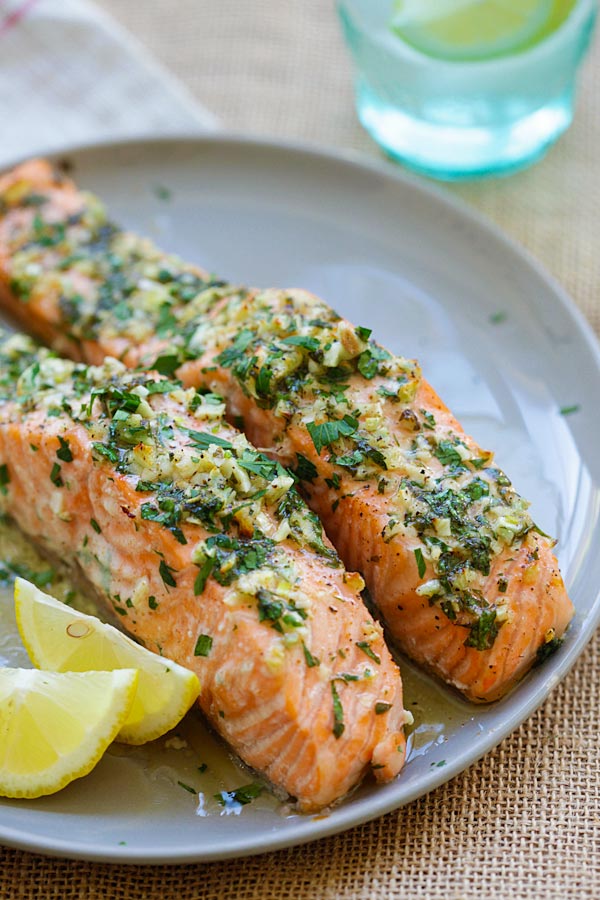 Garlic Herb Roasted Salmon
Garlic Herb Roasted Salmon – best roasted salmon recipe ever! Made with butter, garlic, herb, lemon and dinner is ready in 20 minutes.
This recipe is literally what it says: garlic, herb (I used Italian parsley), and salmon roasted in an oven. It's a great Fall/Winter recipe and definitely one of the easiest salmon recipes I have attempted. So easy, completely fuss-free, and I didn't even have to marinate. When you have pretty fresh salmon, you don't need a lot of seasonings or ingredients. Let the natural flavors of salmon shines. A little butter, herb, salt, black pepper, and lemon juice are all you need. Dinner is done in about 20 minutes, and hurray to more brain power for the little ones!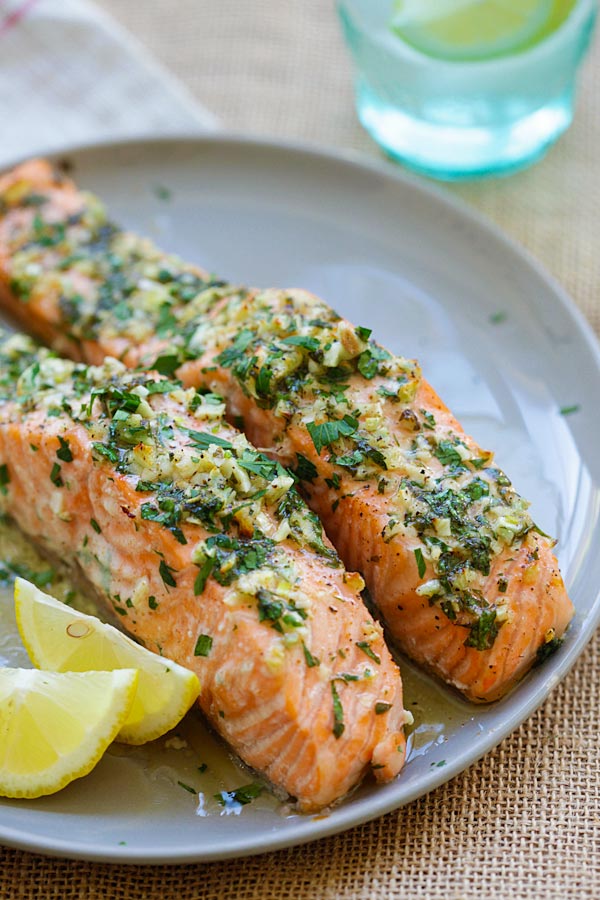 Garlic Herb Roasted Salmon Recipe
Serves 2-3 | Prep Time: 8 Mins | Cook Time: 12 Mins
Ingredients:
12 oz salmon fillet, cut into two pieces
2 tablespoon melted butter
3 cloves garlic, finely minced
1 tablespoon chopped fresh Italian parsley leaves
1/8 teaspoon salt
Pinch of cayenne pepper, optional
1 teaspoon lemon juice
3 dashes ground black pepper
Lemon wedges
Method:
Preheat oven to 400F.
Combine the melted butter, garlic, parsley, salt, cayenne pepper (if using), lemon juice and black pepper together. Stir to combine well.
Arrange the salmon on a baking sheet lined with parchment paper. Spoon the garlic herb mixture onto the salmon, coat well on the top and sides of the salmon.
Bake for 12 minutes. Dish out and serve immediately with lemon wedges.
Most-Pinned Recipes
Chili Lime Chicken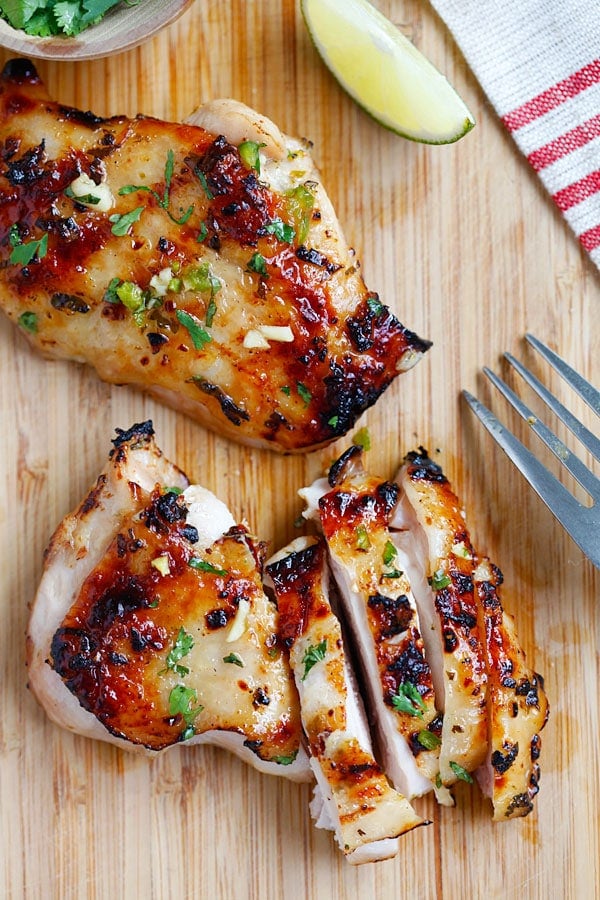 Honey Lime Chicken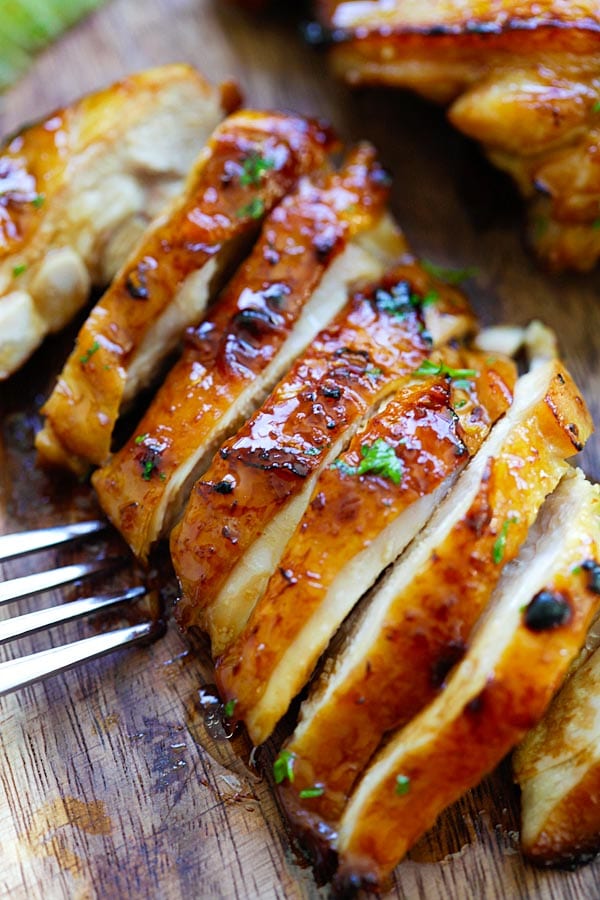 Brown Butter Garlic Honey Roasted Carrots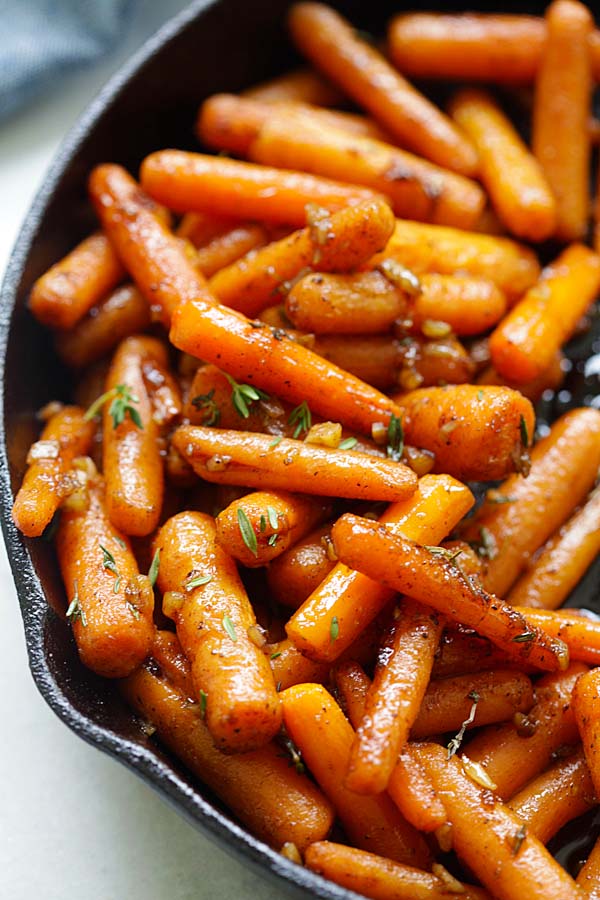 Cilantro Lime Chicken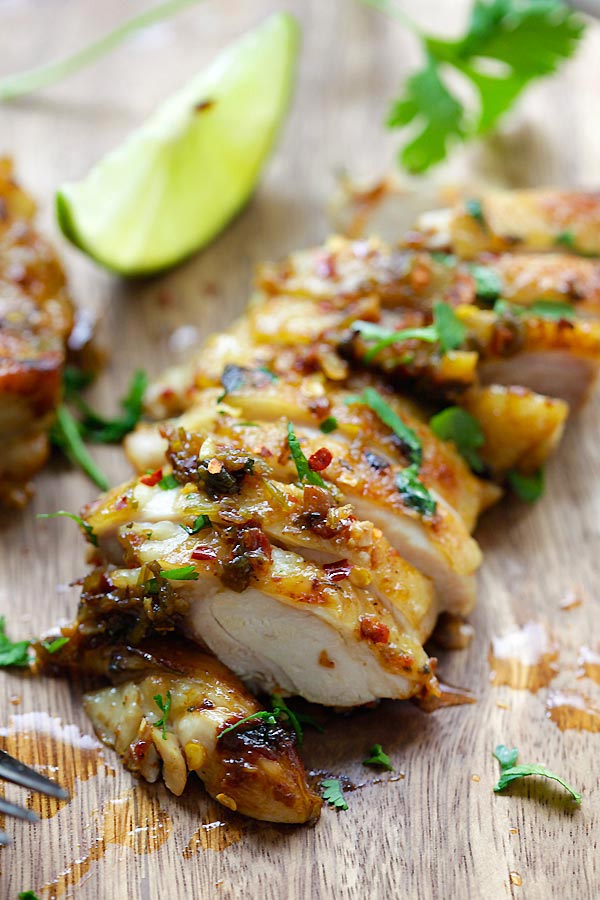 Italian Roasted Potatoes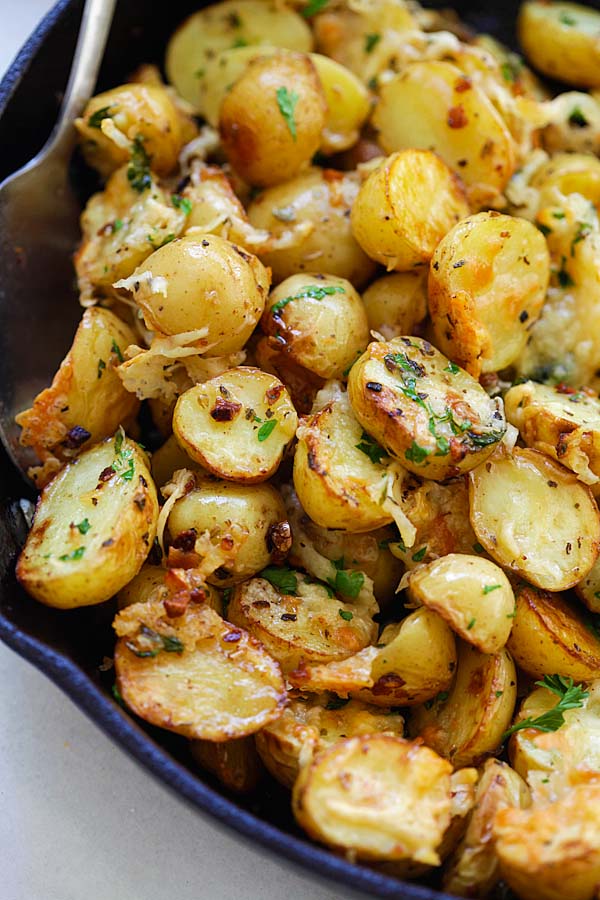 Honey Garlic Salmon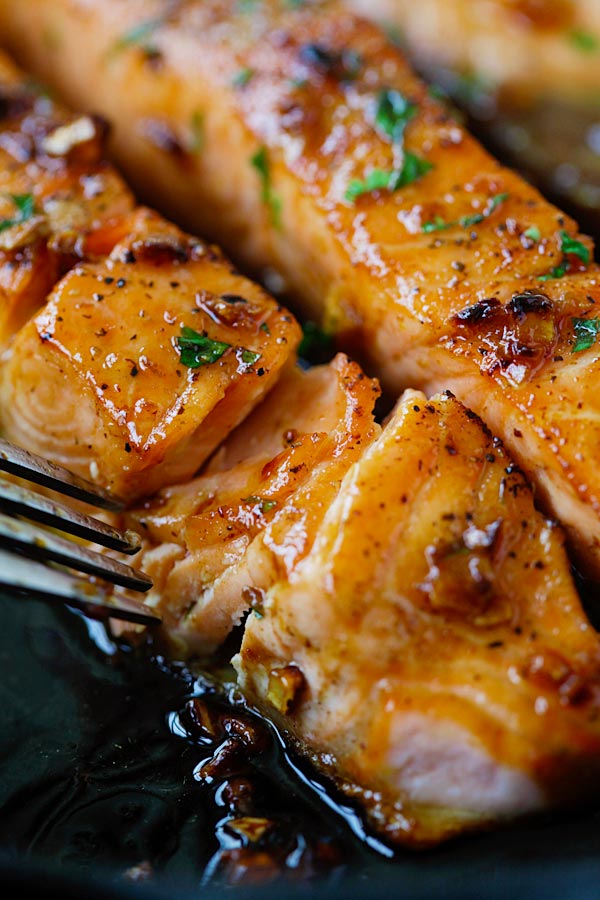 Parmesan Roasted Cauliflower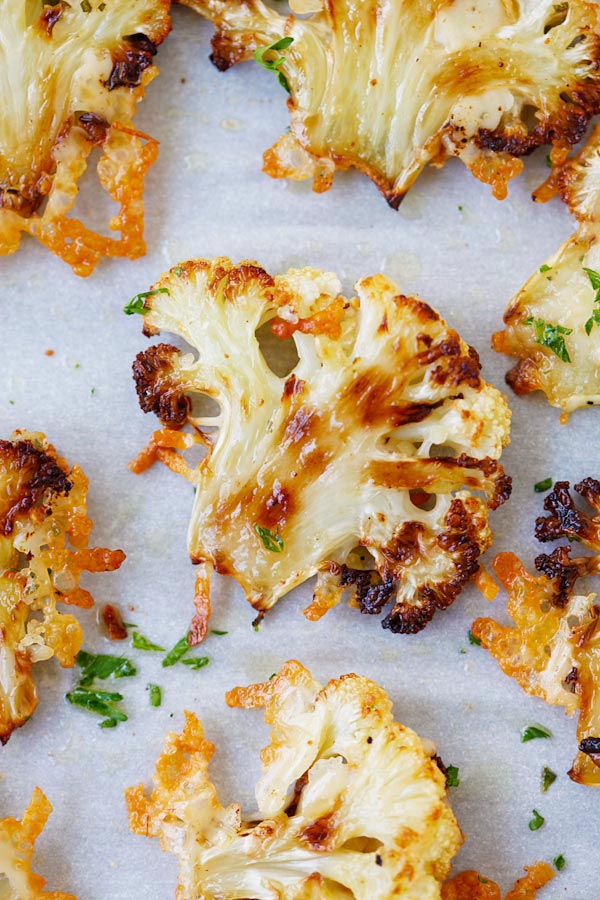 Garlic Herb Roasted Potatoes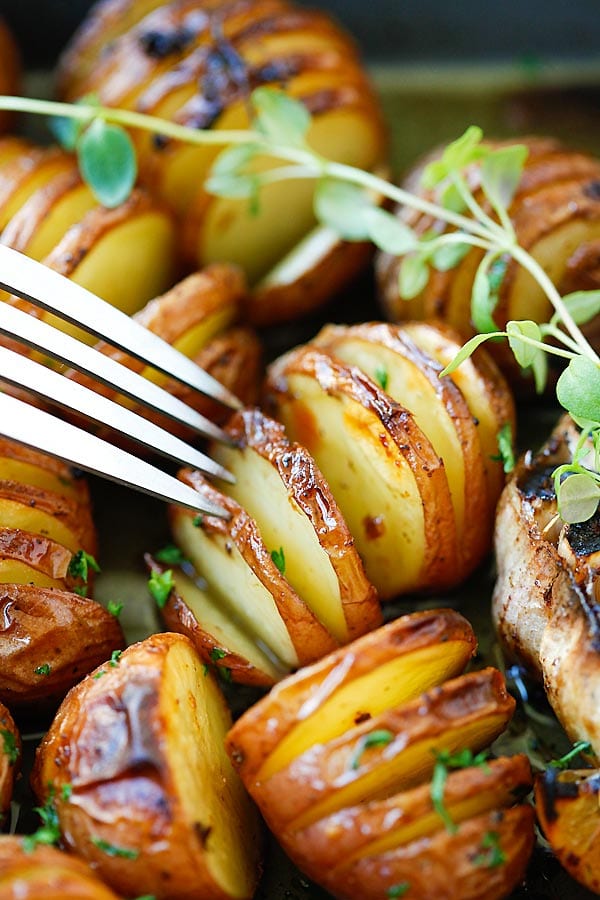 Creamy Garlic Chicken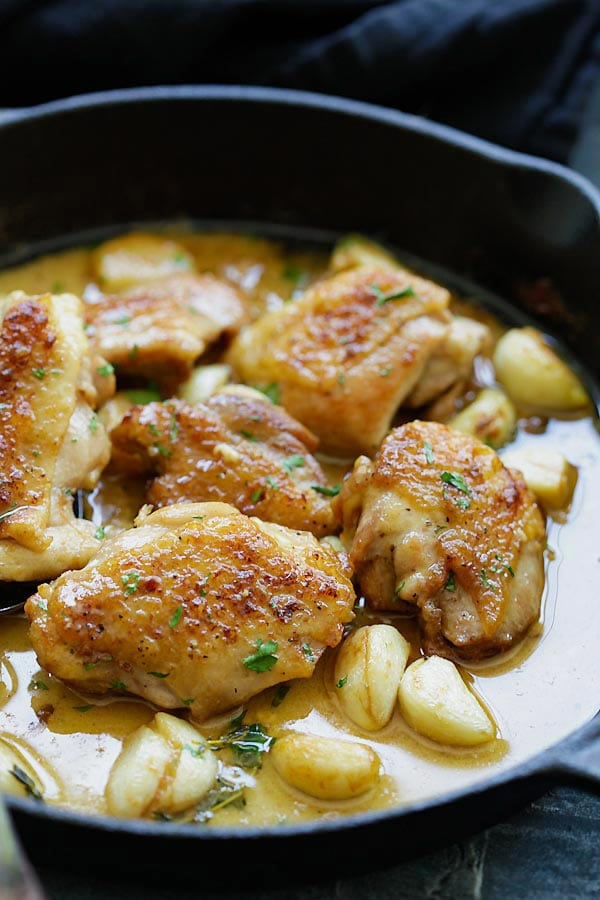 Garlic Parmesan Roasted Carrots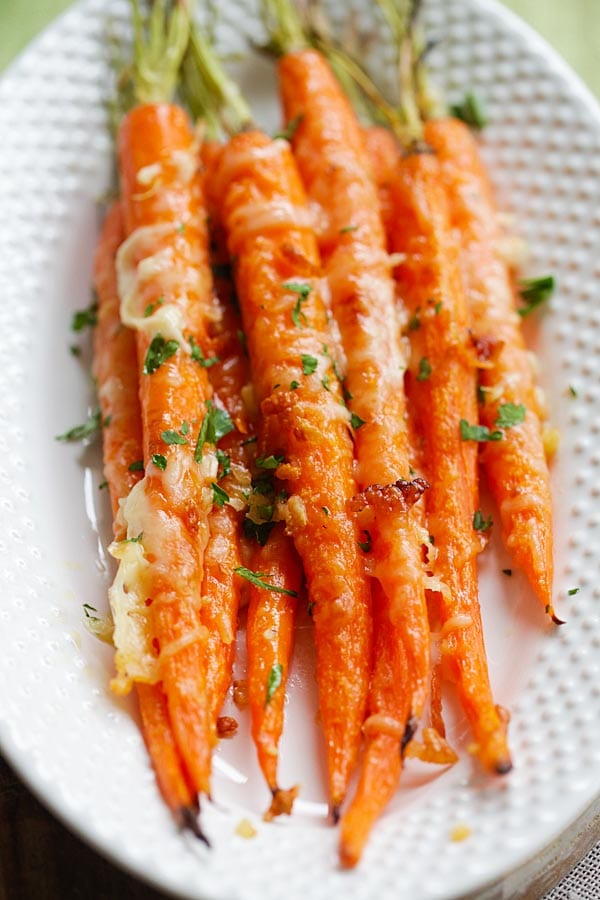 Hawaiian Shrimp Scampi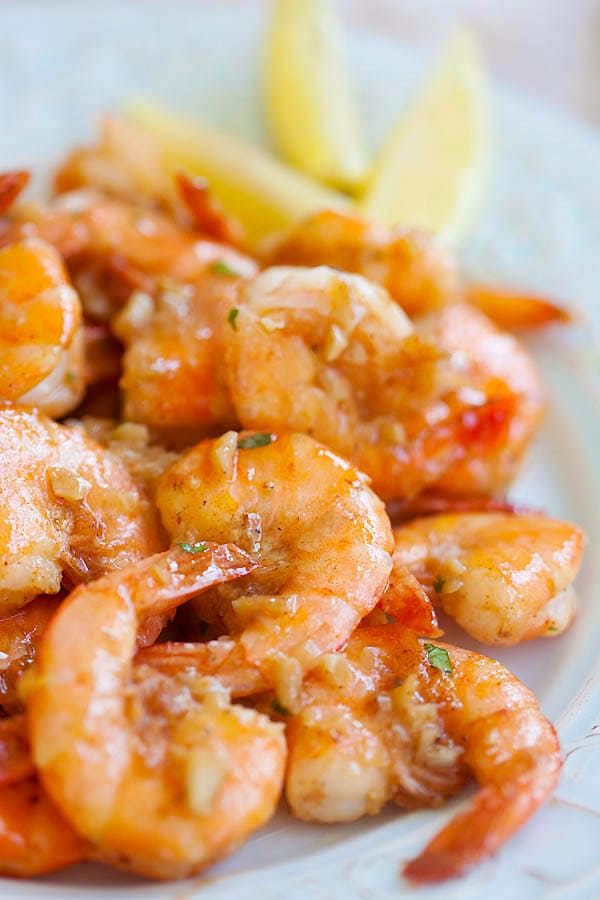 Garlic Butter Brazilian Steak