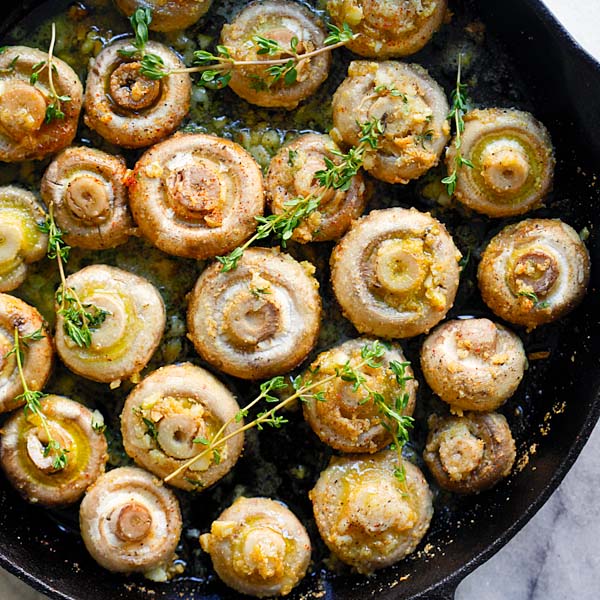 Garlic Thyme Roasted Mushrooms
Buttery roasted mushrooms with garlic, thyme and breadcrumbs. A healthy and easy side dish
Prep time:
Cook time:
Total Time: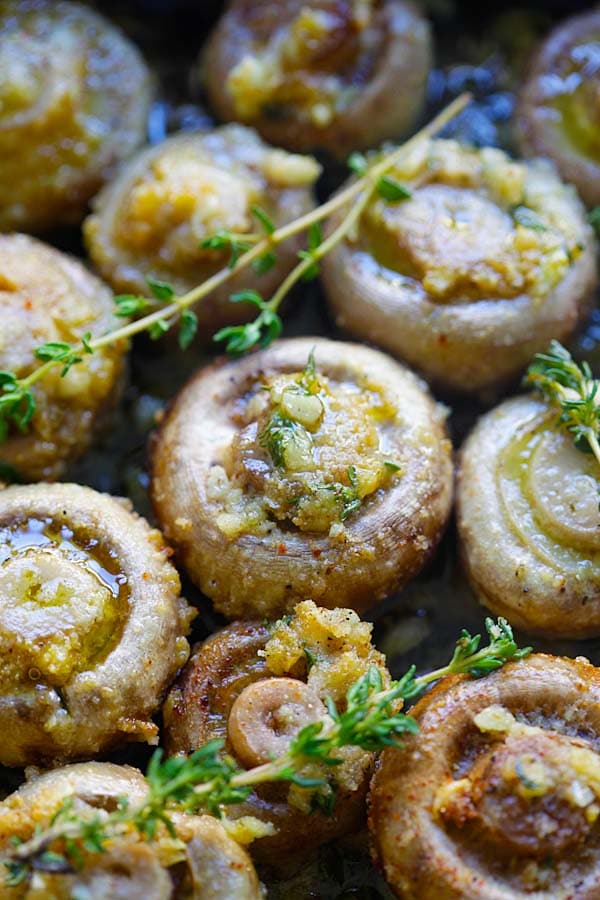 Garlic Thyme Roasted Mushrooms
Garlic Thyme Roasted Mushrooms – buttery roasted mushrooms with garlic, thyme and breadcrumbs. A healthy and easy side dish.
These garlic thyme roasted mushrooms are buttery and delicious. I learned the recipe from Cakes Cottage. Imagine roasted white mushrooms with buttery garlic thyme mixture seasoned with garlic powder, salt, ground black pepper and topped with crispy bread crumbs.
Every bite is bursting with the juiciness of the mushroom and the garlicky butter thyme flavors. The best thing about this recipe is that it takes only 10 minutes active time to make. Enjoy!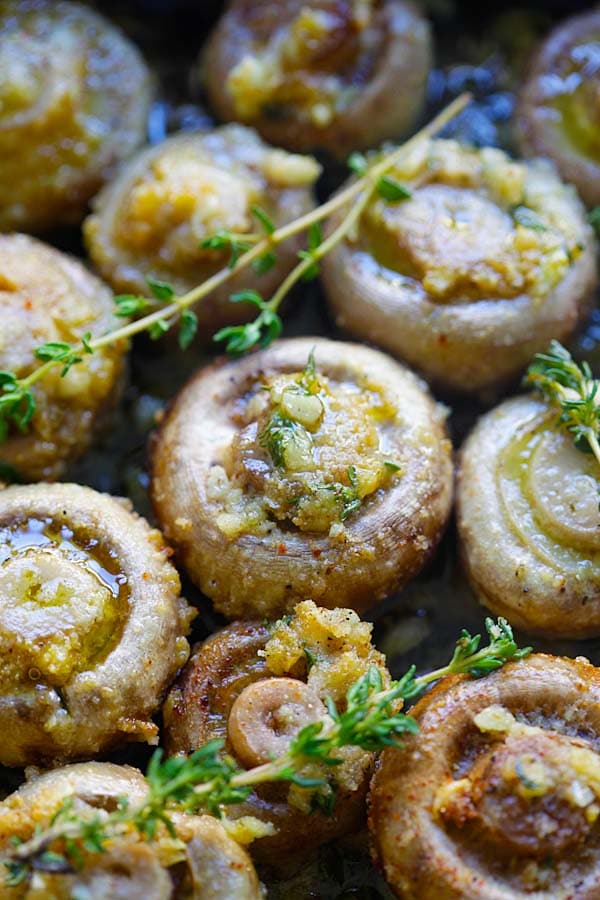 Garlic Thyme Roasted Mushrooms Recipe
Serves 2-3 | Prep Time: 10 Minutes | Cook Time: 15 Minutes
Adapted from Cakes Cottage
Ingredients:
12 oz white mushrooms, stems trimmed
3 tablespoons unsalted butter, melted
2 tablespoons olive oil
4 cloves garlic, finely minced
1 tablespoon chopped thyme
1/2 tablespoon garlic powder
Pinch of salt, or to taste
3 dashes ground black pepper
Pinch of cayenne pepper
1 tablespoon lime juice
2 tablespoons bread crumbs
Method:
Preheat oven to 400F.
Heat up a skillet and add the butter, olive oil. Add the garlic, thyme, garlic powder, salt, pepper and lime juice. Saute to combine well before adding the mushrooms. Stir the mushrooms to coat well with the ingredients. Sprinkle the breadcrumbs on top of the mushrooms.
Transfer the skillet to the oven and roast the mushrooms for 12 minutes. Serve immediately.
Most-Pinned Recipes
Ginger Garlic Baked Chicken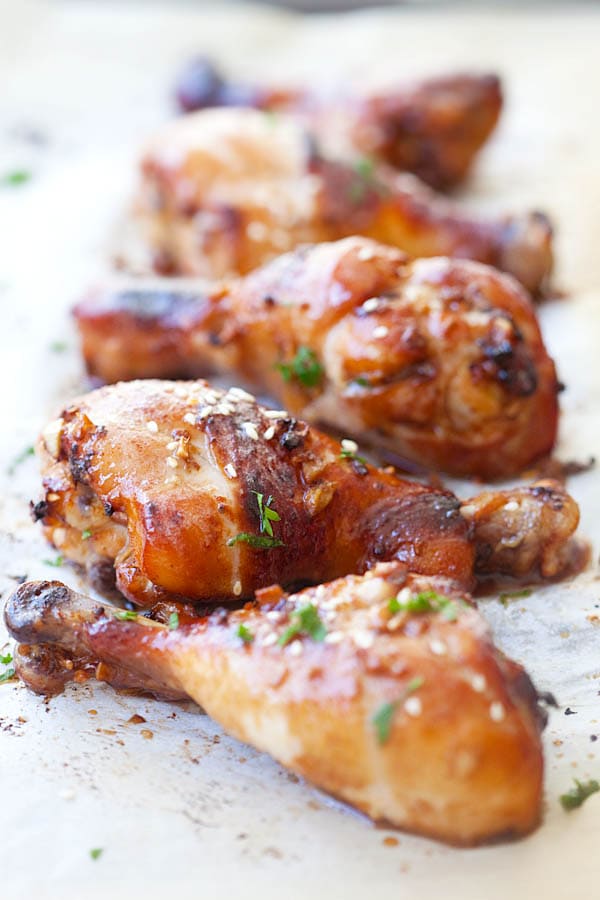 Crab Rangoon (Cream Cheese Wontons)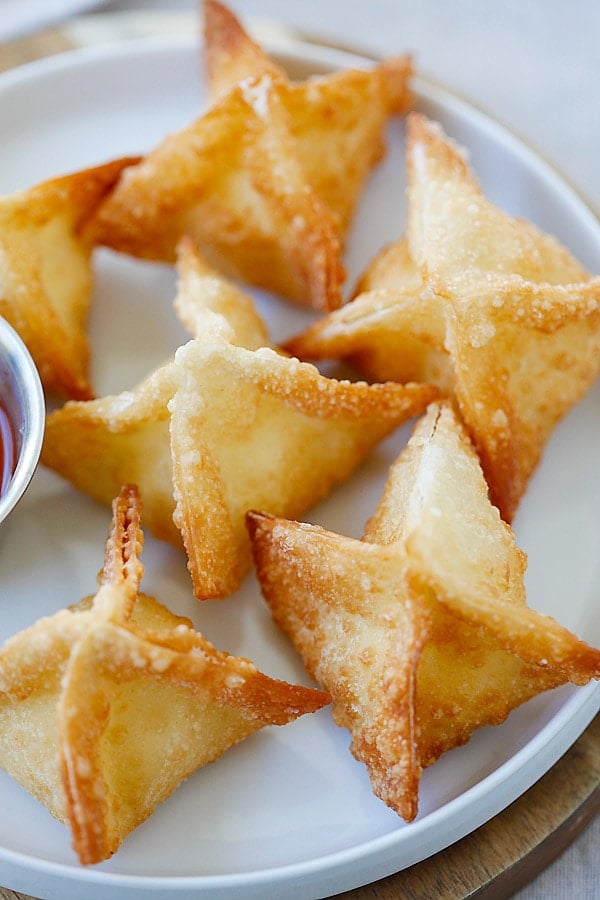 Chicken Wontons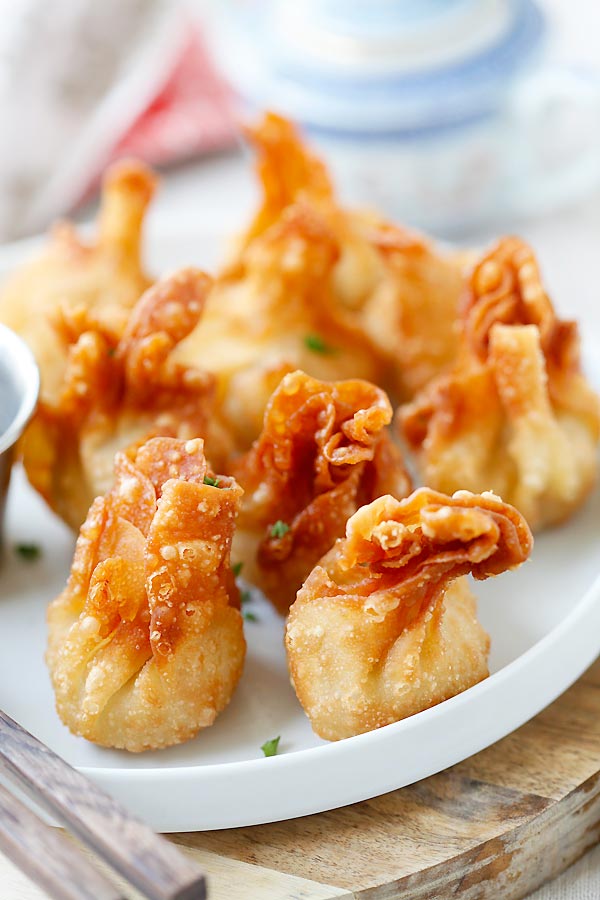 Onion Scallion Beef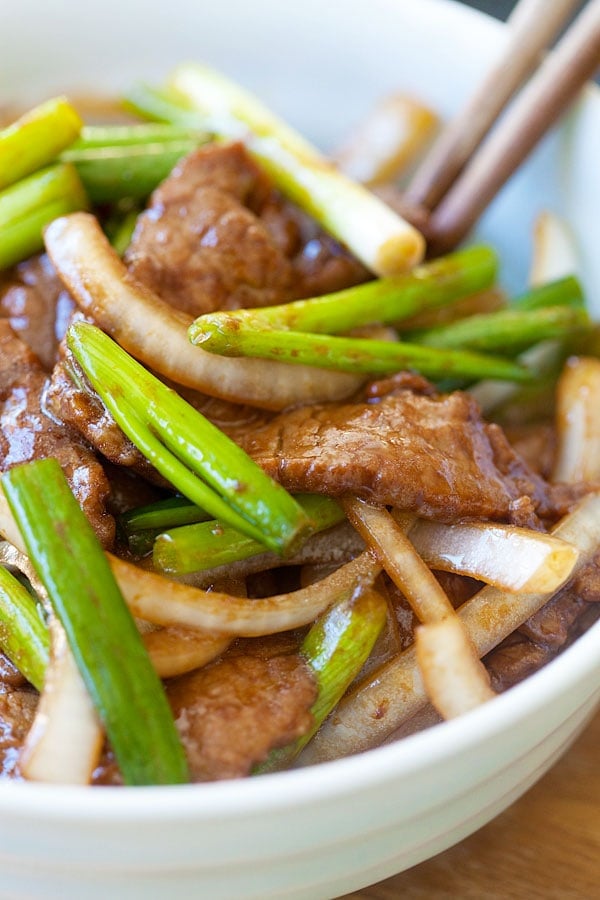 Thai Chicken Sate with Peanut Sauce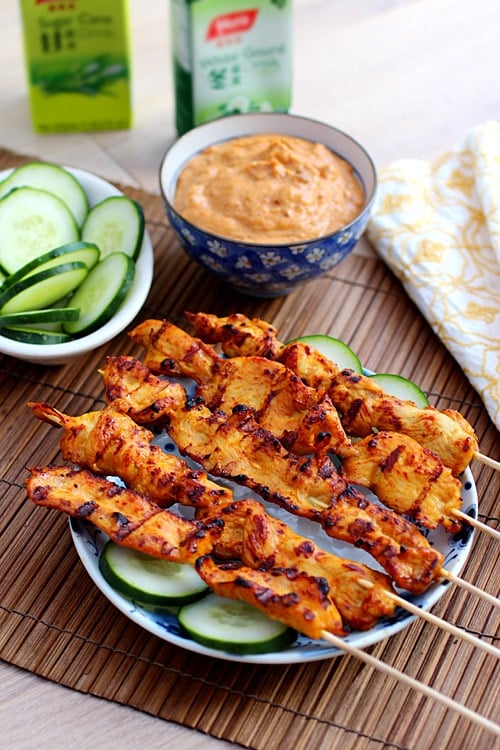 Thai Peanut Sauce