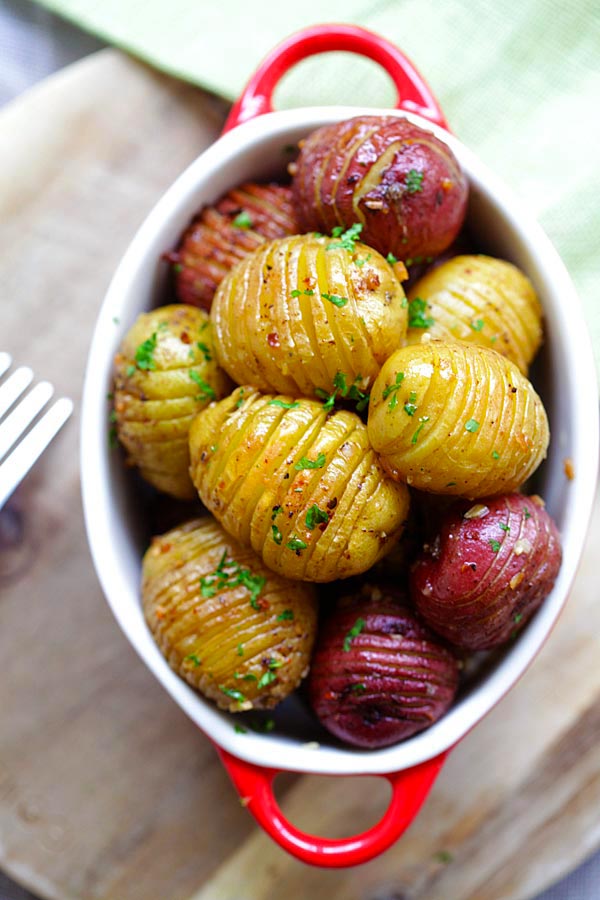 Garlic Roasted Potatoes
Garlic Roasted Potatoes – best and easiest roasted potatoes with garlic, butter and olive oil. 10 mins prep and 40 mins in the oven.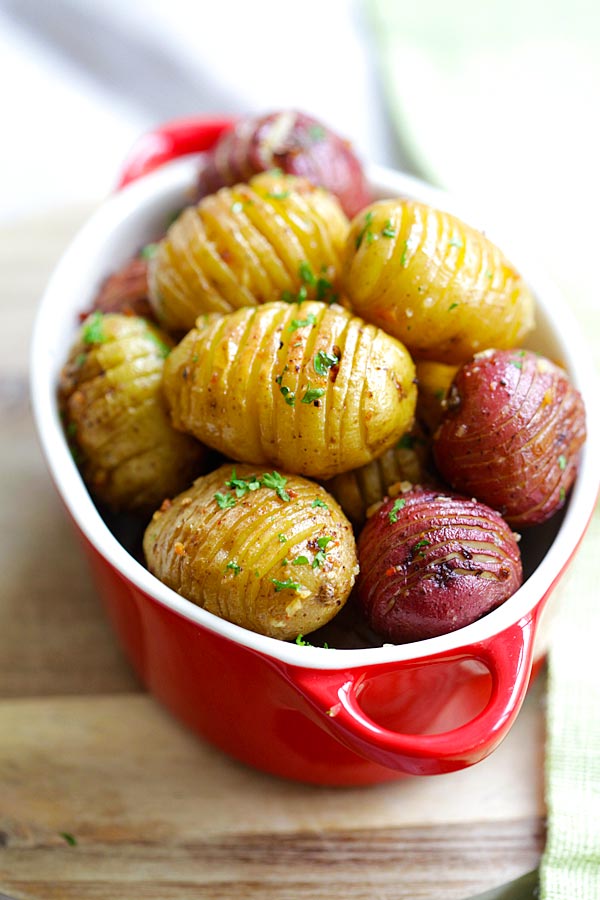 Everyone loves roasted potatoes, a side dish that is all-season friendly. They are great with everything: meat, chicken, fish, pasta; making it one of the most versatile side dishes to serve to your family.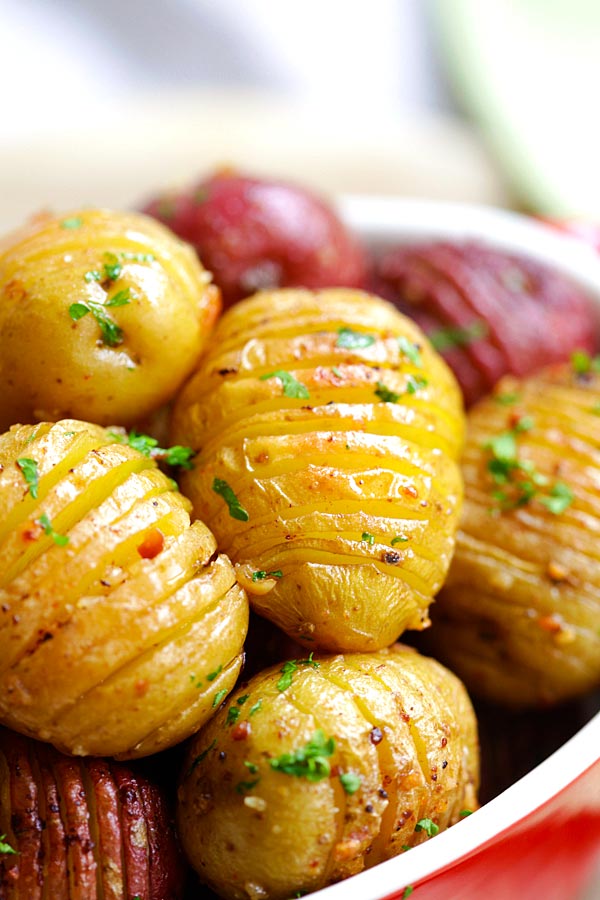 When it comes to roasted potatoes, simple ingredients go a long way. This garlic roasted potatoes recipe calls for butter, olive oil and garlic. Because I love a wee bit of heat in everything, I tossed in a pinch of cayenne pepper to jazz up the roasted potatoes. The end results are perfectly roasted, tender, buttery, garlicky roasted potatoes that you can eat every day.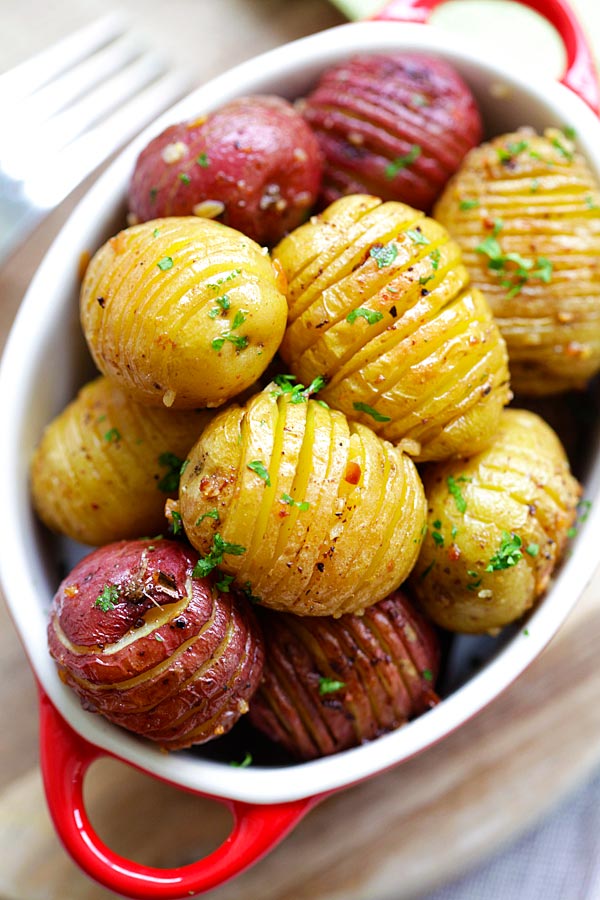 I like using baby potatoes for roasted potatoes. I also like slicing my baby potatoes into hasselback potatoes. The reason is simple: every slit of the potato is loaded with the buttery and garlicky goodness so every bite is flavorful and delicious. Try this amazing roasted potatoes recipe and you will never go back to another bland tasting potatoes again!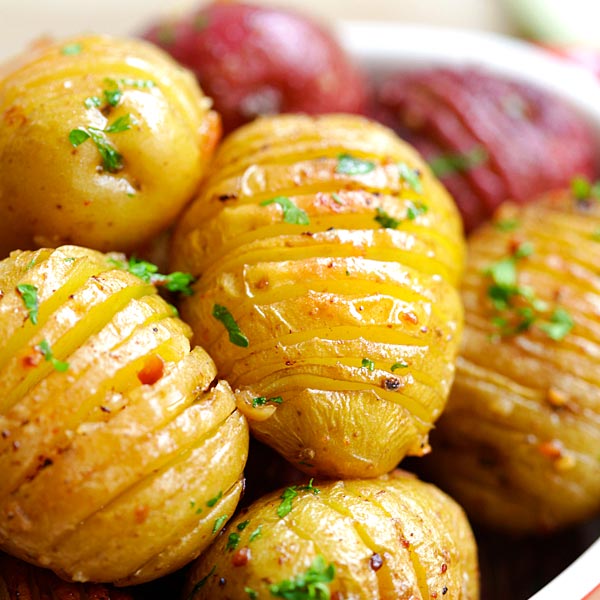 Rate This
Recipe Name
Preparation Time
Cook Time
Total Time
Average Rating

Based on 26 Review(s)