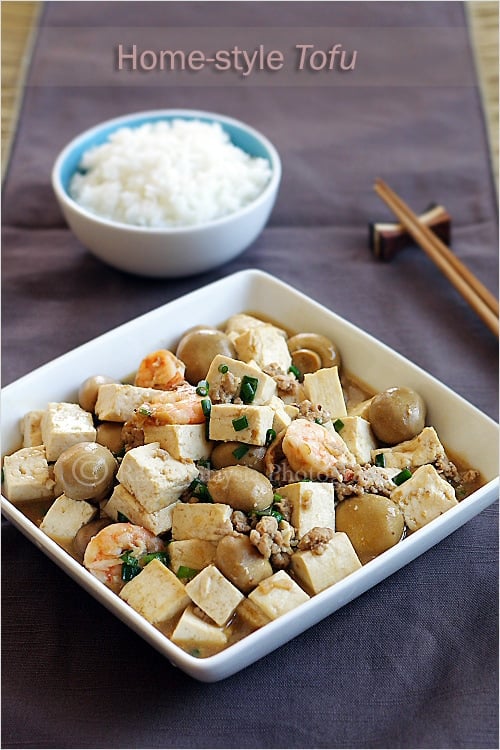 Recipe: Home-style Tofu
Ingredients:
1 block fresh or boxed tofu (soft or silken)
2 oz. ground pork
6 shrimps
10 canned button mushroom
3 cloves garlic (finely chopped)
1 stalk scallions (chopped into small rounds)
2 tablespoons cooking oil
Brown Sauce:
1 tablespoon oyster sauce
1 tablespoon shaoxing wine
1/2 tablespoon soy sauce
3 tablespoons water
1/2 tablespoon sugar
1/4 teaspoon sesame oil
2 dashes white pepper powder
1 teaspoon corn starch
Method:
Cut the tofu into small pieces, pat dry with paper towels. Mix the brown sauce mixture well and set aside.
Heat up a wok and add cooking oil. When the oil is heated, add garlic and stir-fry until light brown. Add in the ground pork, shrimp, and mushroom. Stir-fry to break the ground pork into smaller lumps, then follow by the tofu. Do a quick stir before adding the brown sauce mixture. Gently stir-fry the tofu and bring the sauce to boil. Add the chopped scallions, do a few quick stirs, dish out and serve immediately with steamed white rice.
Cook's Note:
If you use silken tofu, please be extremely gentle with the tofu when you cut and cook it.
Most-Pinned Recipes
Ginger Garlic Baked Chicken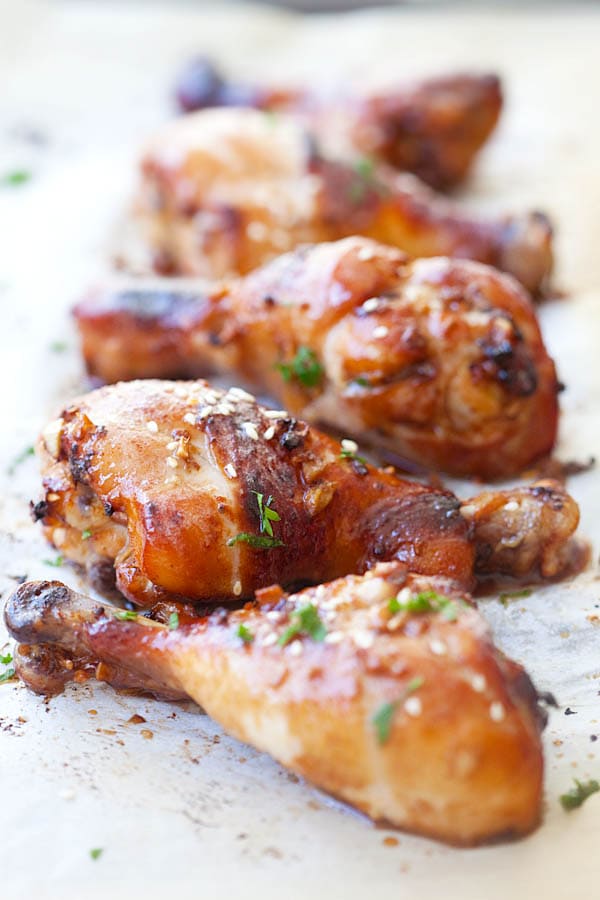 Crab Rangoon (Cream Cheese Wontons)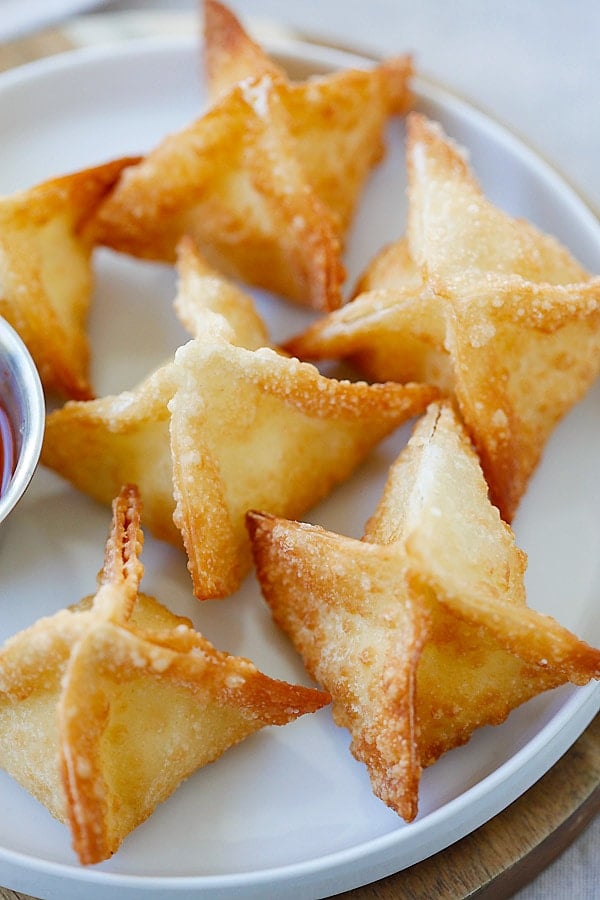 Chicken Wontons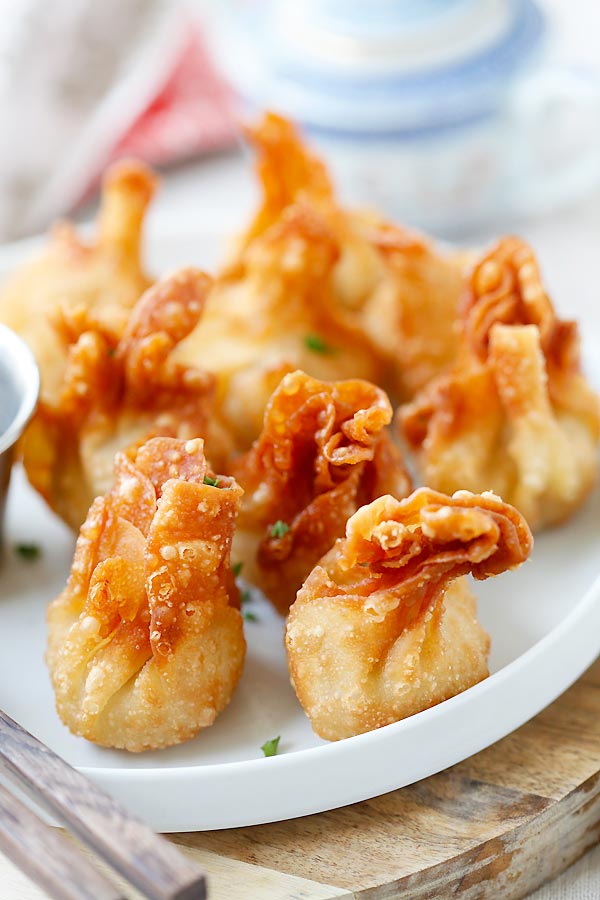 Onion Scallion Beef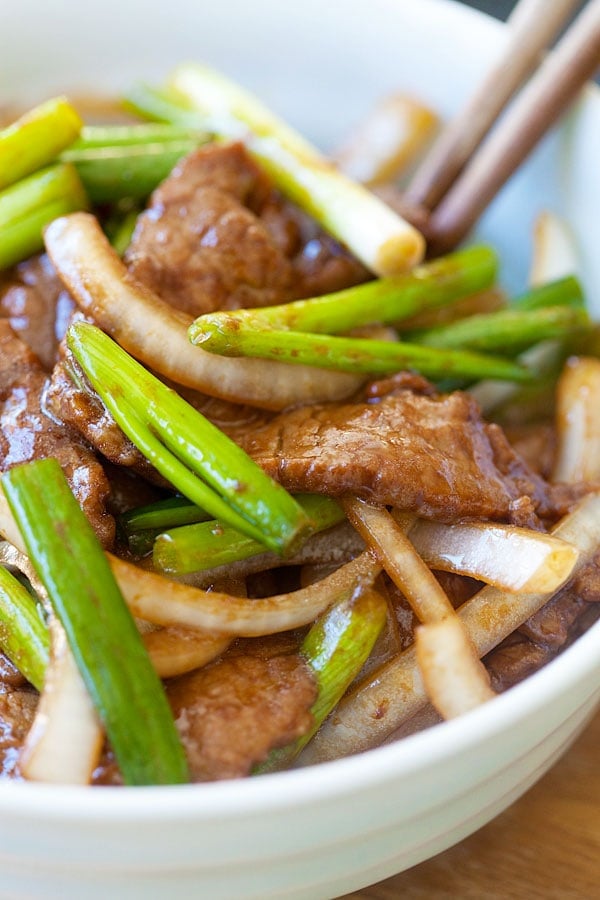 Thai Chicken Sate with Peanut Sauce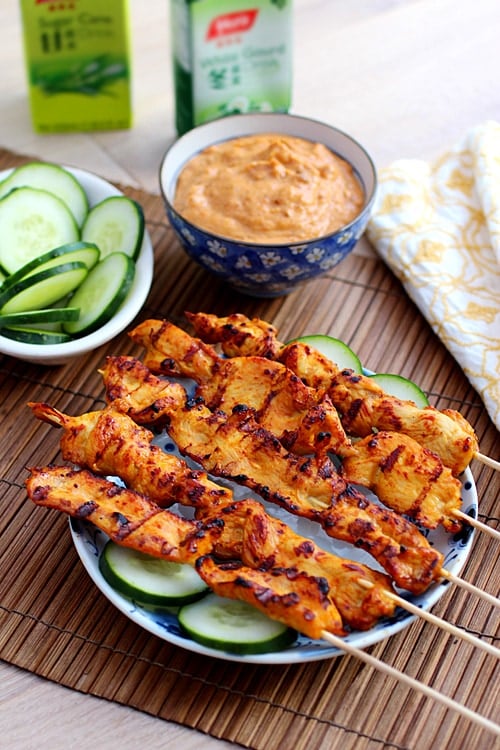 Thai Peanut Sauce