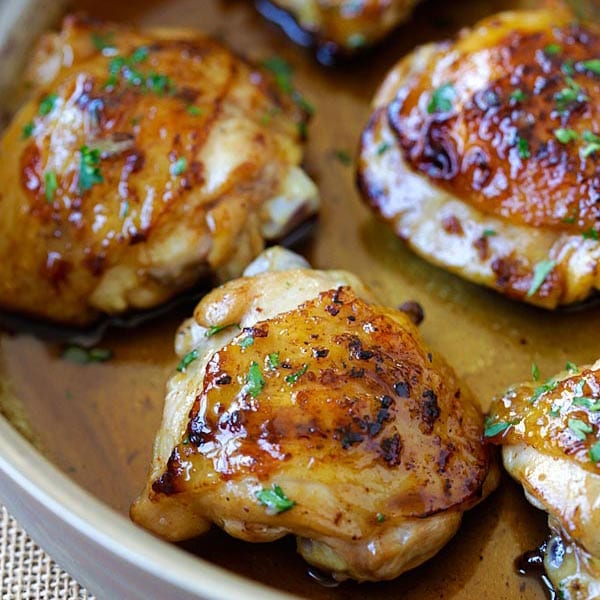 Honey Balsamic Chicken
Honey Balsamic Chicken – the easiest skillet chicken with sweet and savory honey balsamic sauce. Homemade chicken dinner is so good with this recipe
Prep time:
Cook time:
Total Time:
Makes3
Ingredients:
1 1/2 lbs chicken thighs
1/2 teaspoon salt
3 dashes ground black pepper
2 cloves garlic, minced
1 tablespoon olive oil
1 tablespoon butter
2 1/2 tablespoons honey
1 tablespoon balsamic vinegar
2 tablespoons water
Chopped parsley, for garnishing
Method:
Season the chicken with the salt and ground black pepper.
Heat up a skillet on medium heat and slowly pan-fry the chicken, skin side down first, until both sides of the chicken become nicely browned and crispy. Remove the chicken and discard the chicken fat.
Add the olive oil and butter to the skillet, saute the garlic until slightly browned, follow by the honey, balsamic vinegar and water. Add the chicken back into the skillet and simmer and reduce the sauce until slightly thickened.
Remove from heat, garnish with the parsley and serve immediately.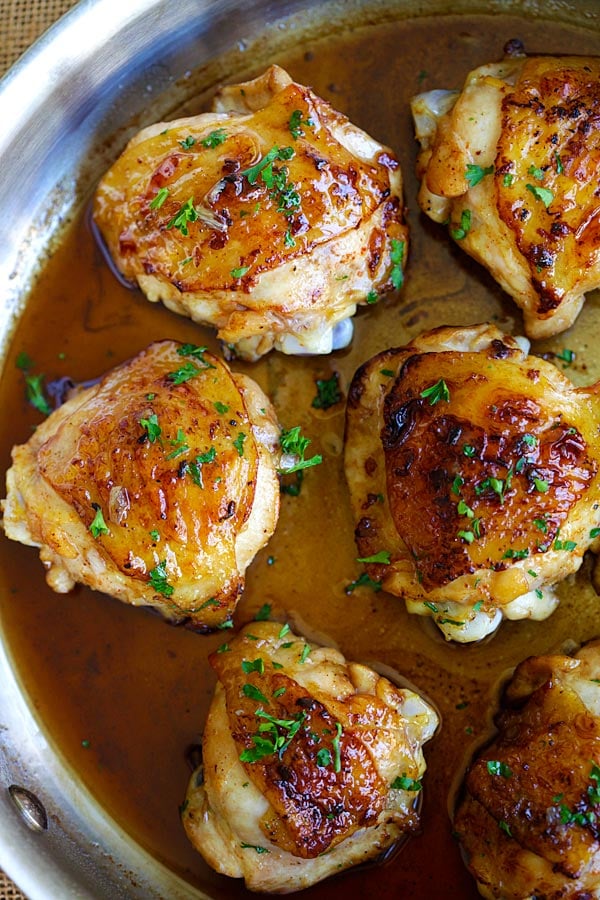 Honey Balsamic Chicken
Honey Balsamic Chicken – the easiest skillet chicken with sweet and savory honey balsamic sauce. Homemade chicken dinner is so good with this recipe!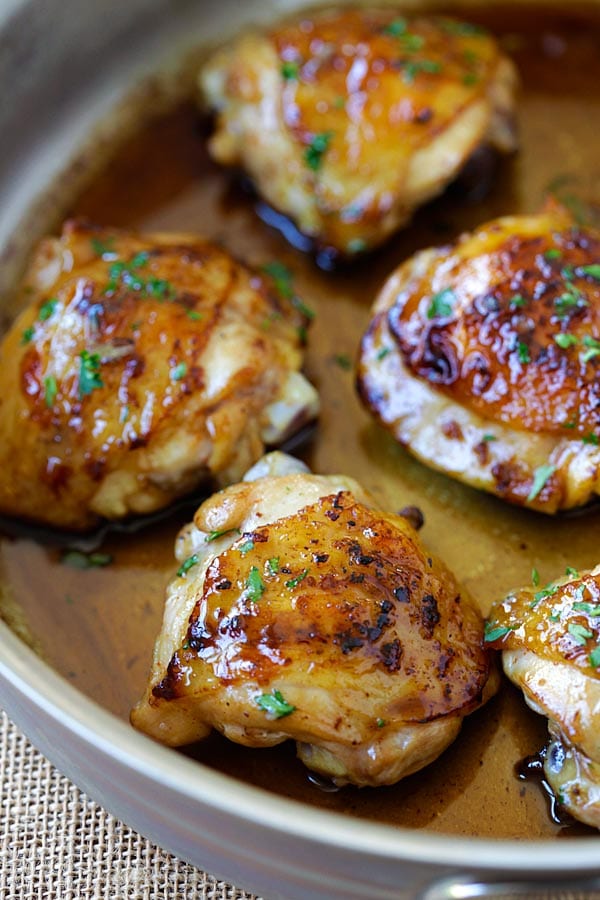 Recently I was at a fine dining restaurant enjoying a dish of crispy and perfectly pan-fried jidori (free-range) chicken with a honey balsamic reduction and I was instantly hooked. I wished I could eat that dish every day, except that lunch was $40! I decided to take matters into my own hands and made this honey balsamic chicken.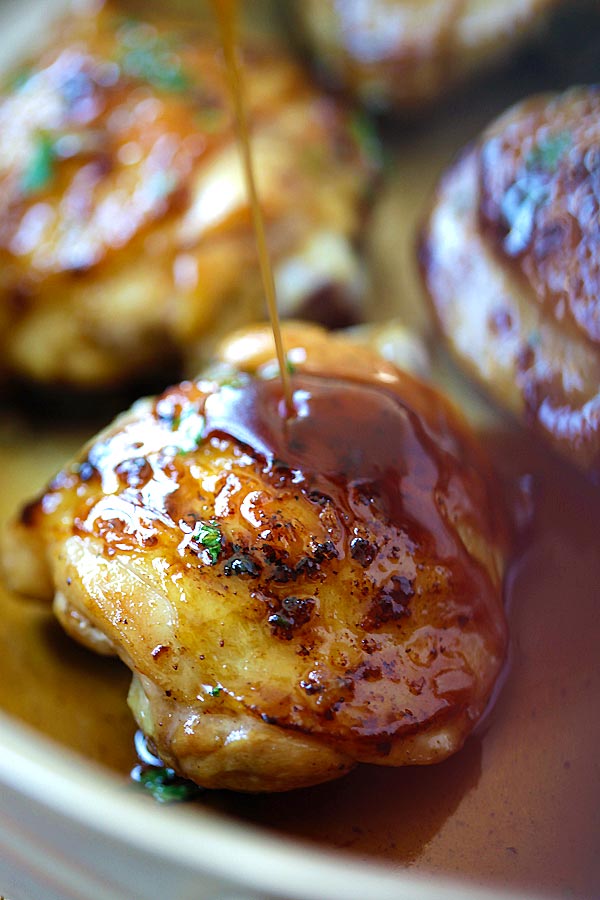 I got some chicken thighs and seasoned them with some salt and black pepper. Then I slowly pan-fry the chicken on a skillet until both sides of the chicken are gorgeously browned, with a crackly crispy skin and the meat part is nice and crunchy. Then I added the honey, balsamic vinegar, reduce and simmer the chicken until the sauce becomes sticky. Voila, it was so good!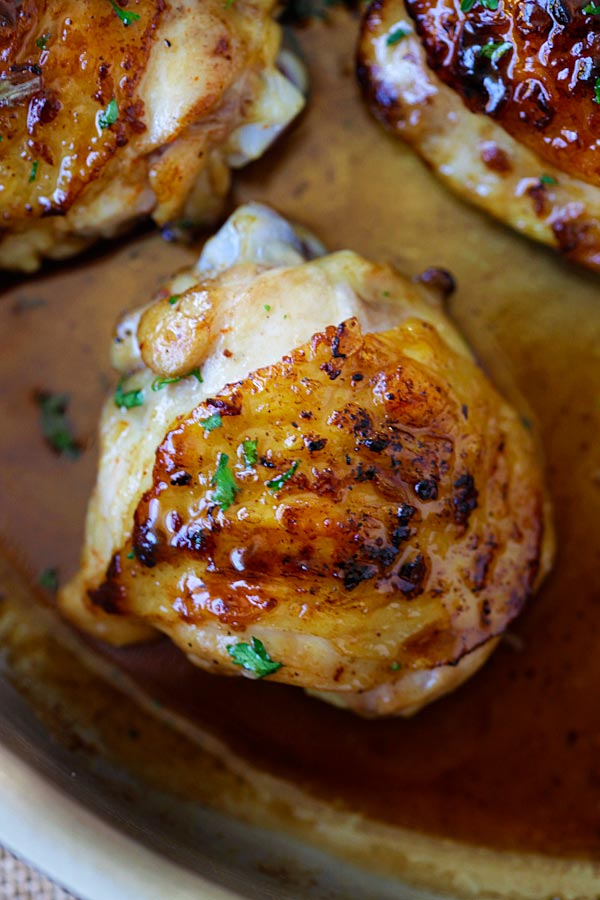 As the name suggests, it's honey balsamic chicken, so you certainly don't want to skim on the honey. Honey makes everything better, just like butter. So I used both honey, butter and a good bottle of balsamic vinegar to make this easy recipe. Enjoy!
Array
Summary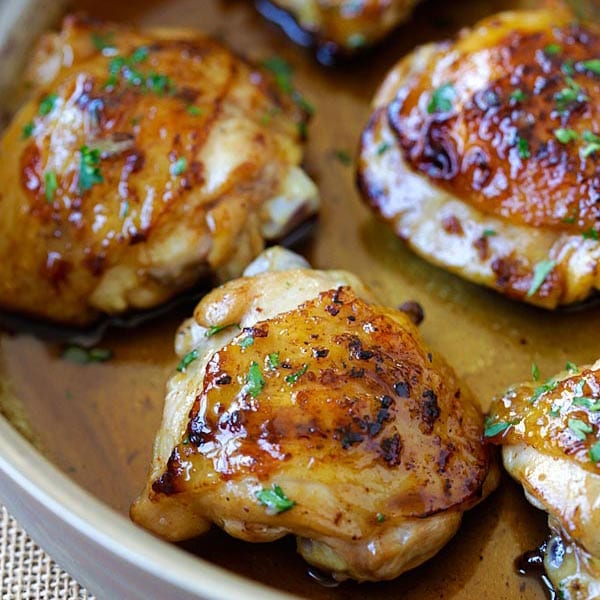 Recipe Name
Published On
Preparation Time
Cook Time
Total Time
Average Rating
Based on 1 Review(s)
Summary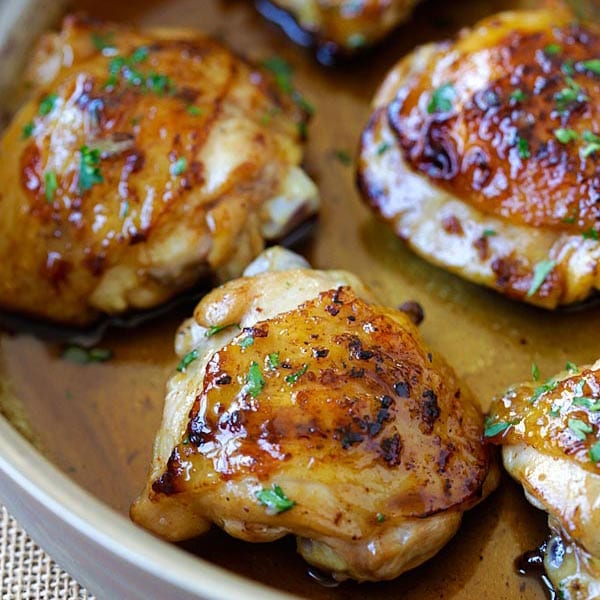 Recipe Name
Published On
Preparation Time
Cook Time
Total Time
Average Rating
Based on 1 Review(s)
Pages: 1 2