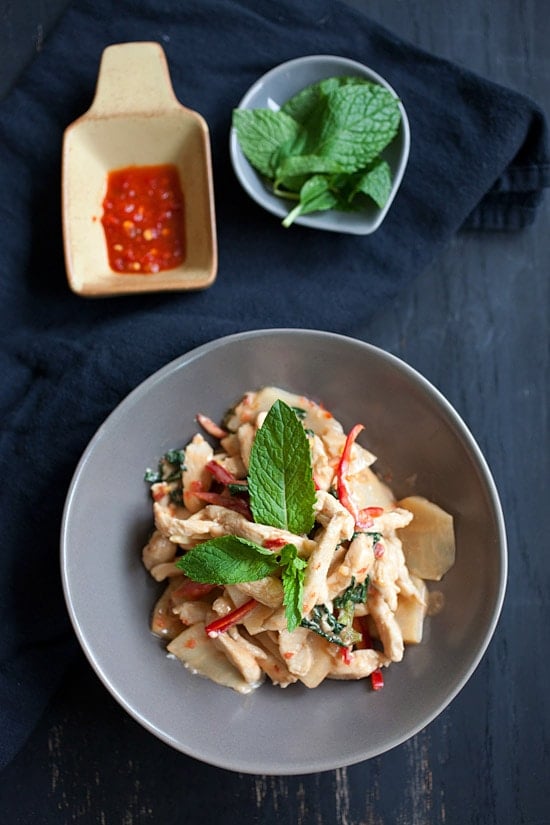 Thai Chili Chicken Recipe
Serves 2 | Prep Time: 10 Minutes | Cook Time: 5 Minutes
Adapted from Thai Cooking Made Easy
Ingredients:
2 tablespoons oil
1 teaspoon garlic, minced
6 oz chicken breast, cut into strips
1 cup bamboo shoots, sliced into thin pieces
1 red chili, sliced into thin strips
1 cup fresh mint leaves
Squirts of lime juice
Sauce:
2 tablespoons fish sauce
1 teaspoon sugar or to taste
2 teaspoons chili sauce (I used Rooster brand chili garlic sauce)
4 tablespoons thick coconut milk or coconut cream
Method:
1. Mix the Sauce ingredients in a small bowl and set aside.
2. Heat up a wok with cooking oil and add garlic until aromatic.
3. Add in the chicken and stir-fry for a couple of minutes, add the bamboo shoots, chili, and mint leaves and stir fry until the chicken is cooked.
4. Add the Sauce and stir evenly. Add a few squirts of lime juice, dish out and serve with steamed rice.
Most-Pinned Recipes
Ginger Garlic Baked Chicken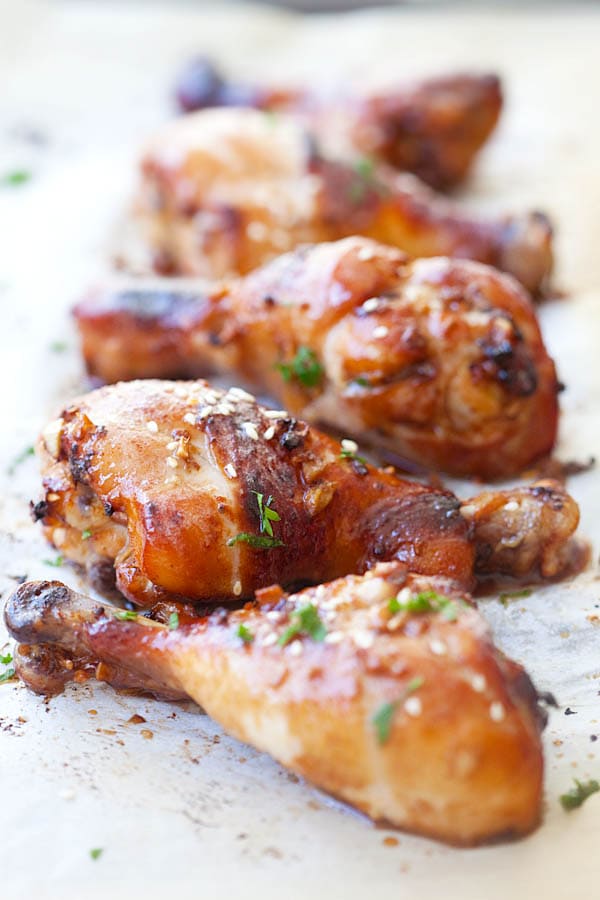 Crab Rangoon (Cream Cheese Wontons)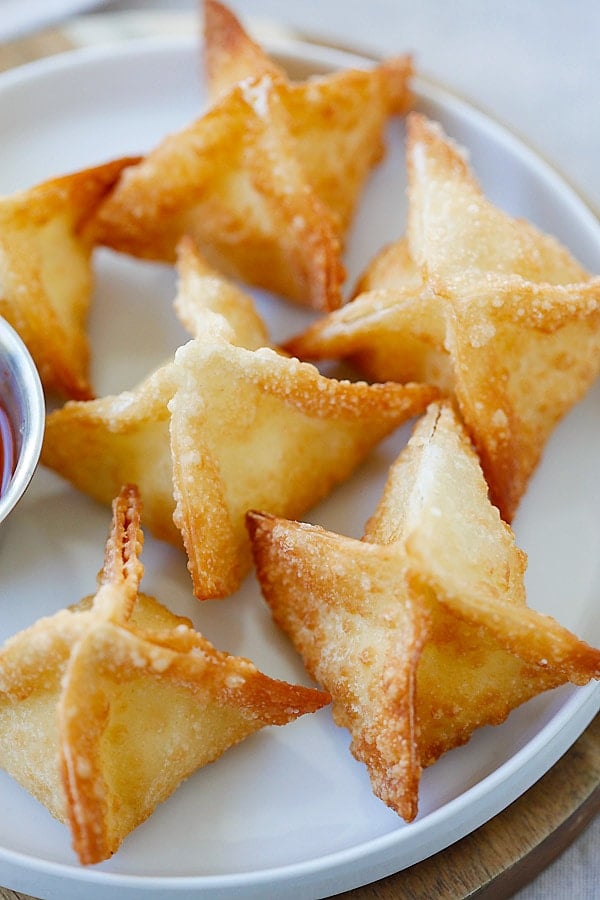 Chicken Wontons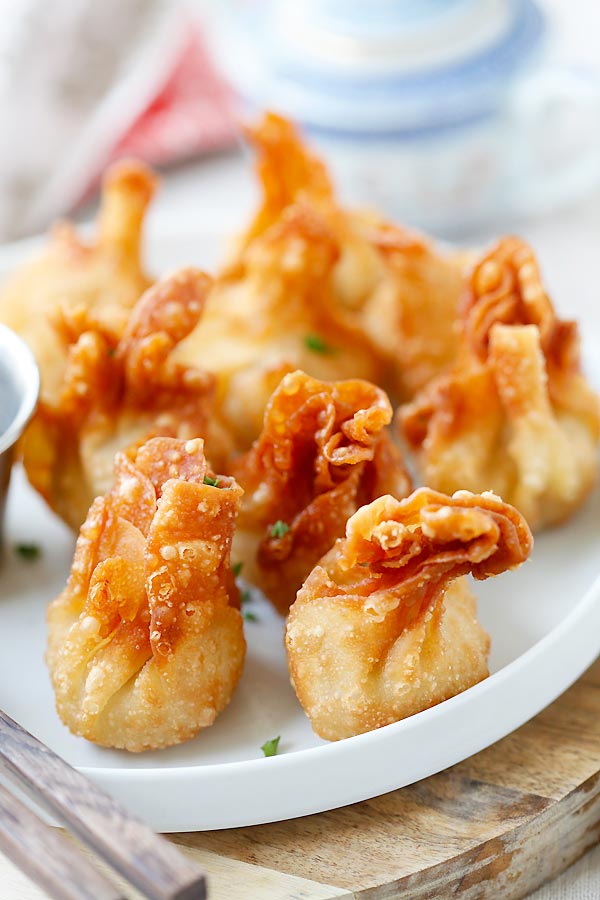 Onion Scallion Beef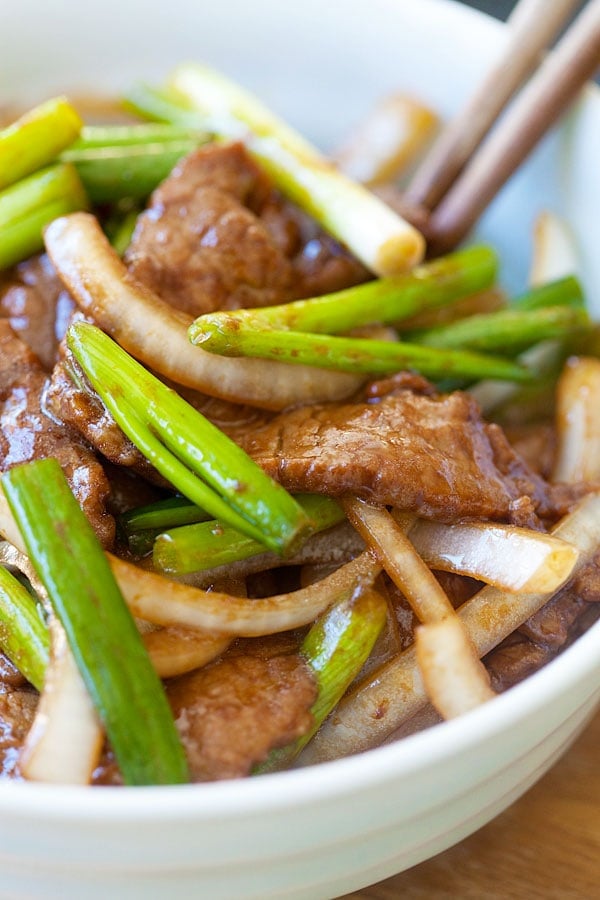 Thai Chicken Sate with Peanut Sauce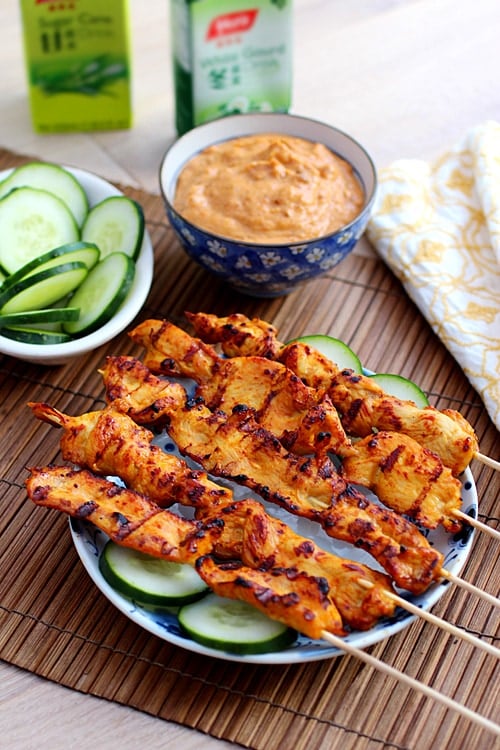 Thai Peanut Sauce