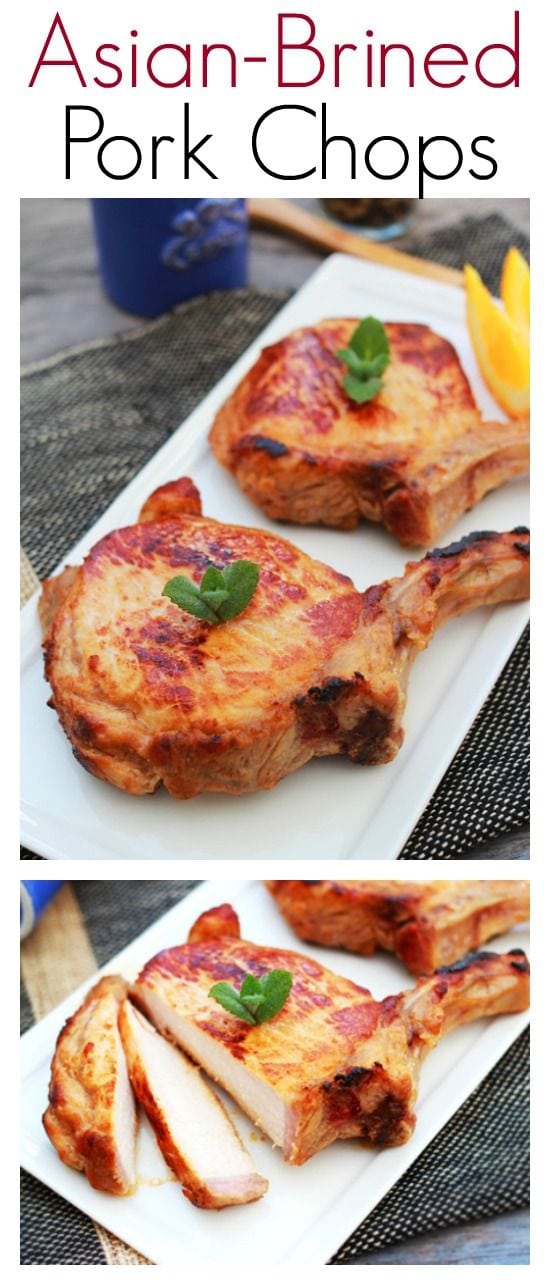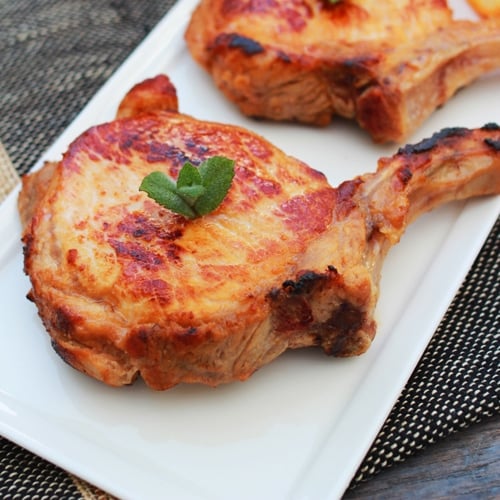 Asian-Brined Pork Chops
Asian-brined Pork Chops – flavorful and delicious Asian pork chops, so easy to make dinner is ready in 30 mins
Prep time:
Cook time:
Total Time: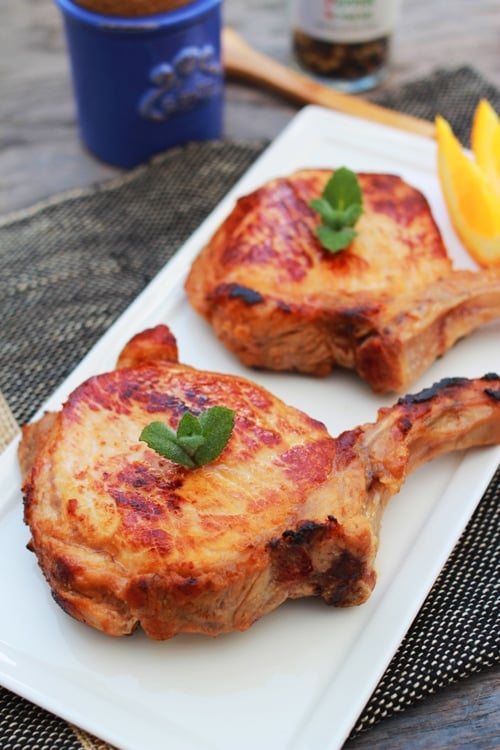 Once in a while, I have a sudden craving for pork chops (check out my Peking pork chop recipe) and I would always ask Mr. Rasa Malaysia to buy the Taiwanese fried pork chops back home for me. There is this restaurant nearby his office that I love: battered and deep-fried glorious pork chop, specked with black pepper.
I got myself some thick pieces of pork chops, thanks to the deprivation from the Taiwanese restaurant. After eight magic hours of soaking in the brine, we had these wonderful Asian-brined pork chops for our lunch. Sinking my teeth into the juicy pieces of pork chops, I reveled in the meatiness of the pig. It was a satisfying meal!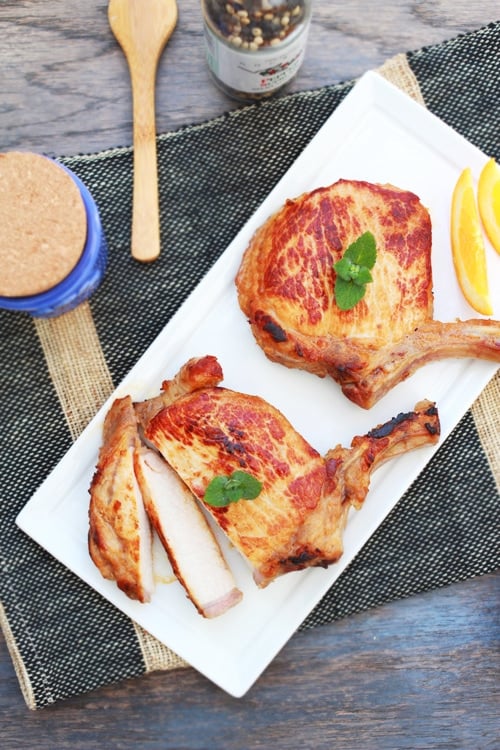 Asian-Brined Pork Chops Recipe
Adapted from Food and Wine, January 2013
Serves 4 | Prep Time: 10 minutes | Cook Time: 12 minutes
Ingredients:
4 bone-in pork chops, 3/4-inch thick
1/8 teaspoon salt or to taste
1 tablespoon cooking oil
Brine:
3/4 cup mirin
1/2 cup low sodium soy sauce
3 ounces fresh ginger, thinly sliced
6-8 small dried chilies
1 orange, thinly sliced
1 1/2 tablespoons sesame oil
1 1/2 cup cold water
Garnish (optional):
Mint leaves
Method:
Lightly season the pork chops with the salt.
Mix all the ingredients for the Brine in a container or pot, just big enough for the pork chops. Marinade the pork chops in the Brine for at least 8 hours or overnight.
Before cooking, remove the pork chops from the Brine and let them come to room temperature. Pat the pork chops dry with paper towels.
Heat the cooking oil in a non-stick skillet on medium heat. Pan-fry the pork chops for about 4-5 minutes each side. Transfer and wrap the pork chops with foil. Let them rest for 8-10 minutes before serving.
Cook's Note:
You can choose to use boneless pork chops. Adjust your cooking time accordingly.

Most-Pinned Recipes
Ginger Garlic Baked Chicken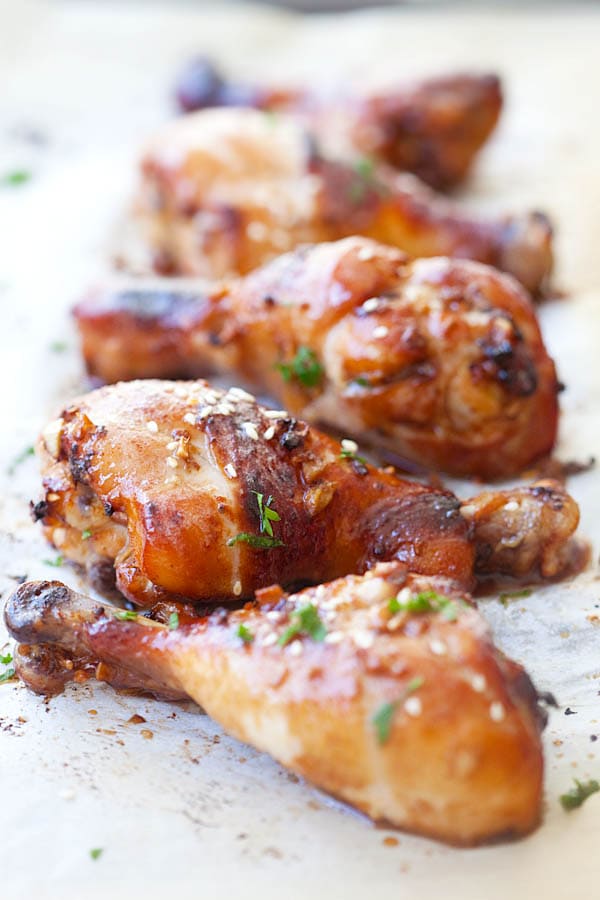 Crab Rangoon (Cream Cheese Wontons)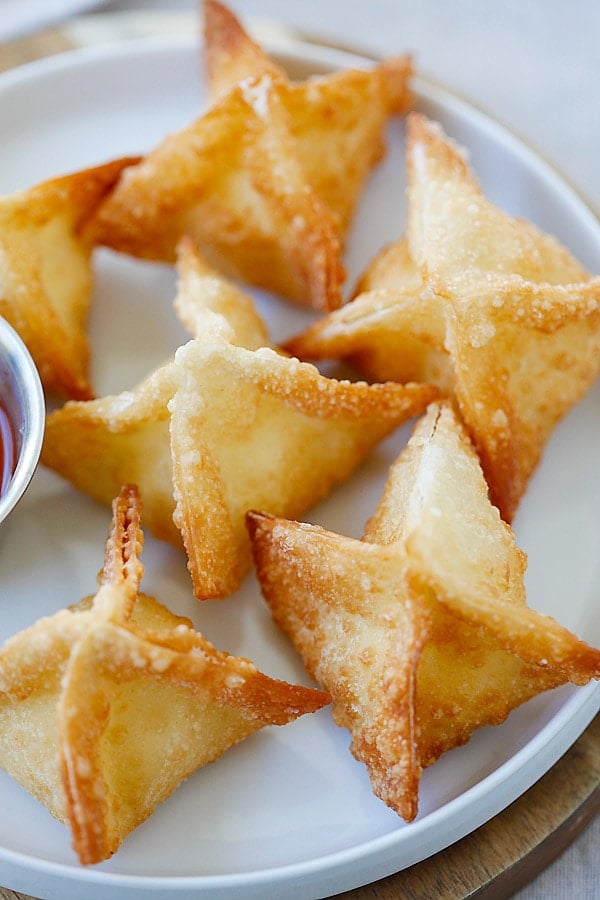 Chicken Wontons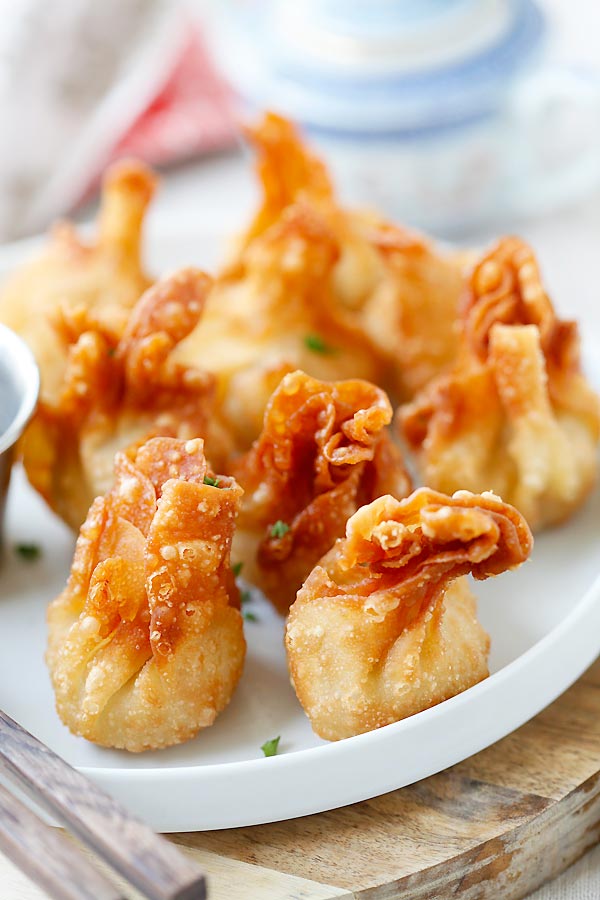 Onion Scallion Beef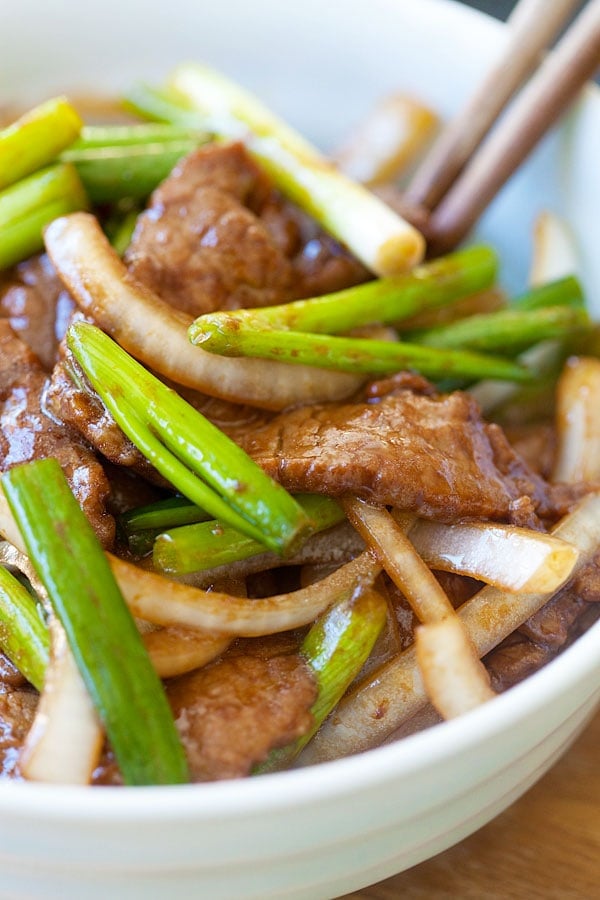 Thai Chicken Sate with Peanut Sauce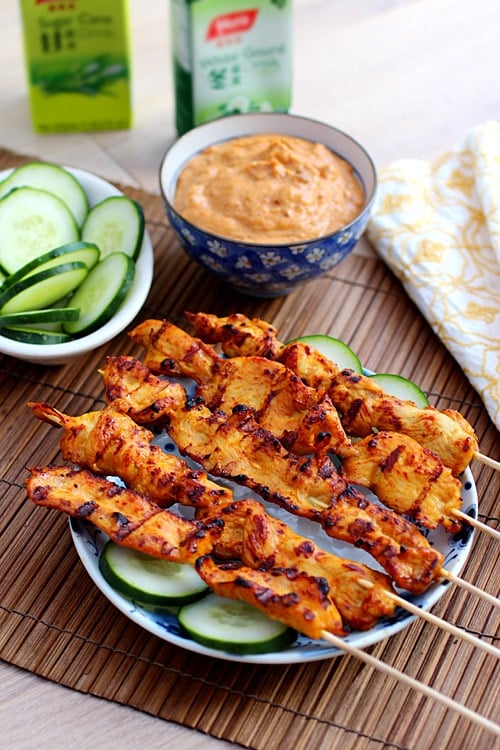 Thai Peanut Sauce