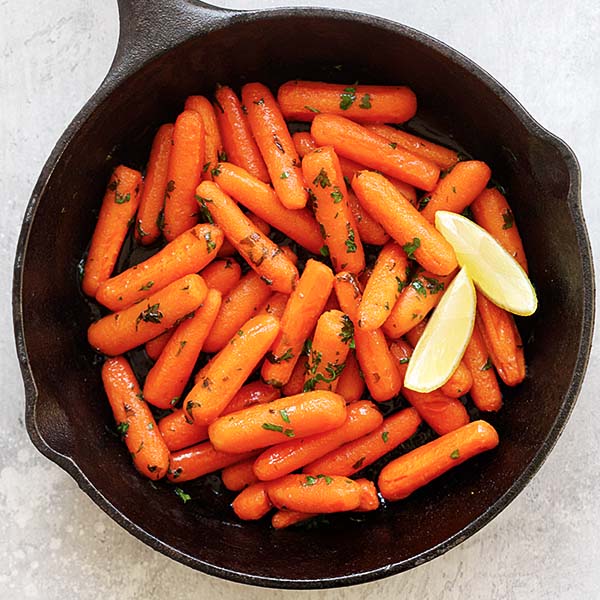 Honey Sriracha Roasted Carrots
Honey Sriracha Roasted Carrots – Roasted baby carrots in a sweet and spicy honey sriracha glaze. So easy and delicious, takes only 10 mins active time
Prep time:
Cook time:
Total Time: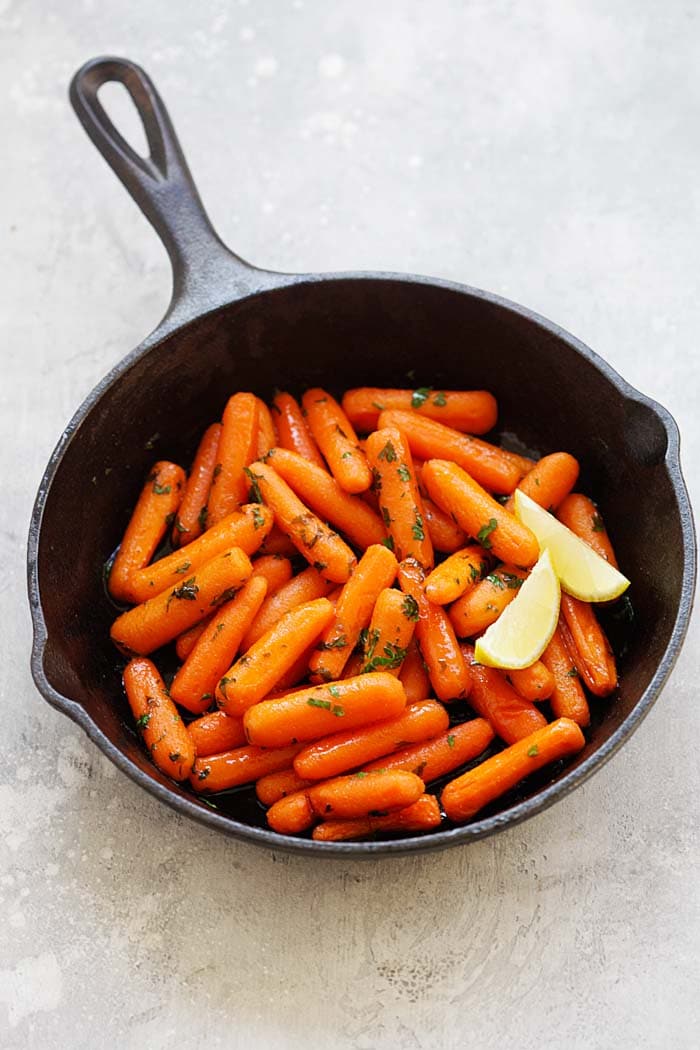 Honey Sriracha Roasted Carrots
Honey Sriracha Roasted Carrots – roasted baby carrots in a sweet and spicy honey sriracha glaze. So easy to make and so delicious!
This Honey Sriracha Roasted Carrots is one of those recipes that takes 10 minutes active time and just a few ingredients. The flavors are bold and delightful, and the pickiest eaters will be gobbling them up. While Sriracha can be very spicy, I used just the right amount to give it just enough heat. The sweetness from the honey tones it down. The end results are tender, soft, absolutely tasty baby carrots.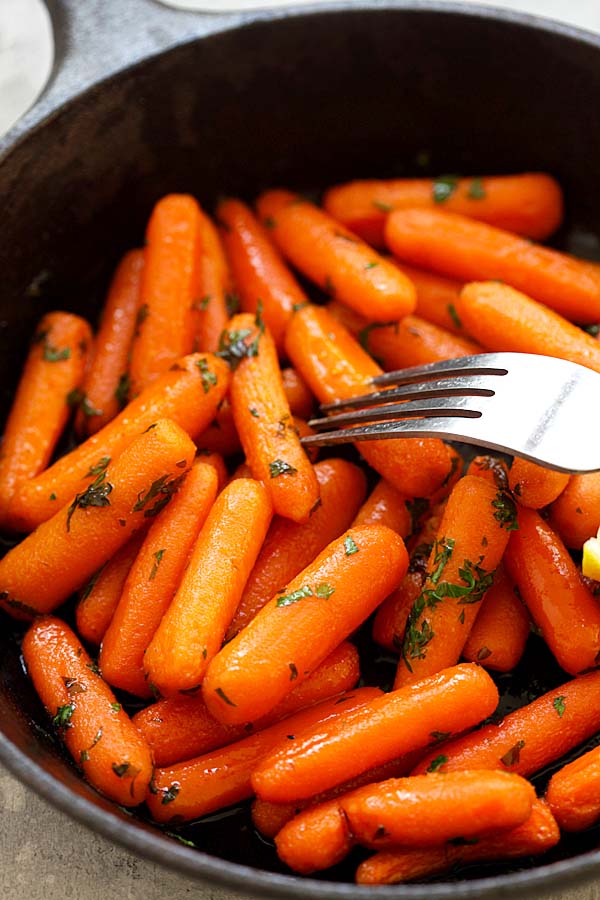 Honey Sriracha Roasted Carrots Recipe
Serves 2 | Prep Time: 10 Minutes | Cook Time: 40 Minutes
Ingredients:
12 oz. baby carrots
2 tablespoons melted unsalted butter
1 1/2 tablespoons honey
1 teaspoon Sriracha
Pinch of salt
1/2 tablespoon chopped parsley
Method:
Preheat the oven to 400 F.
In a mixing bowl, add the carrots, butter, honey, Sriracha, salt and parsley. Stir and toss well so the carrots are nicely coated with the Honey Sriracha mixture.
Transfer to the carrots to a baking sheet or pan lined with parchment paper. Arrange them in a single layer. Roast for 40 minutes. Dish out and serve immediately.
Most-Pinned Recipes
Chili Lime Chicken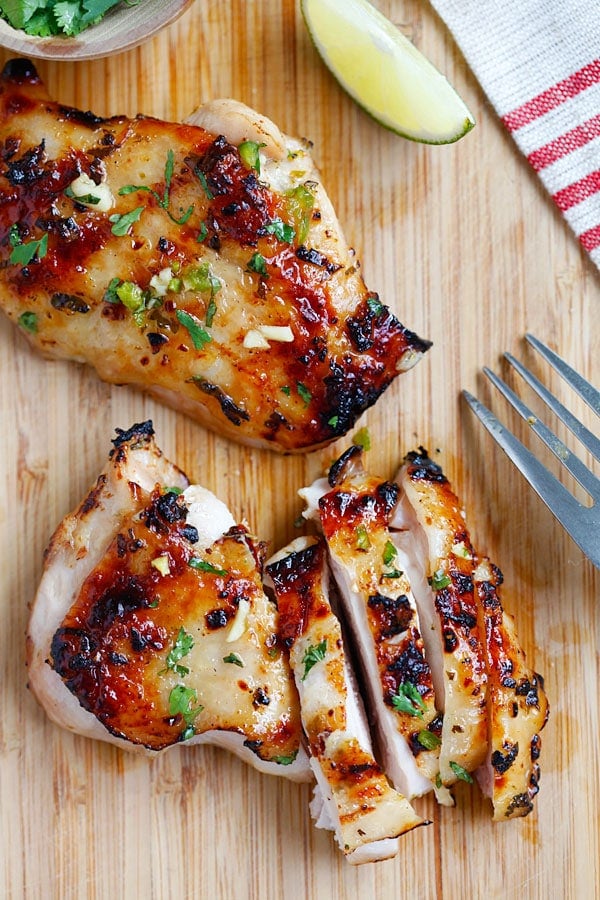 Honey Lime Chicken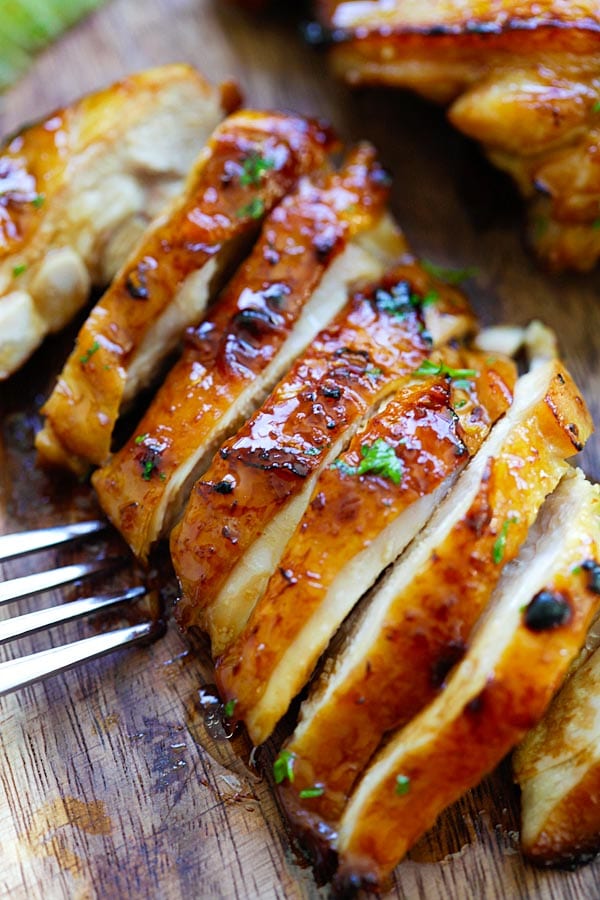 Brown Butter Garlic Honey Roasted Carrots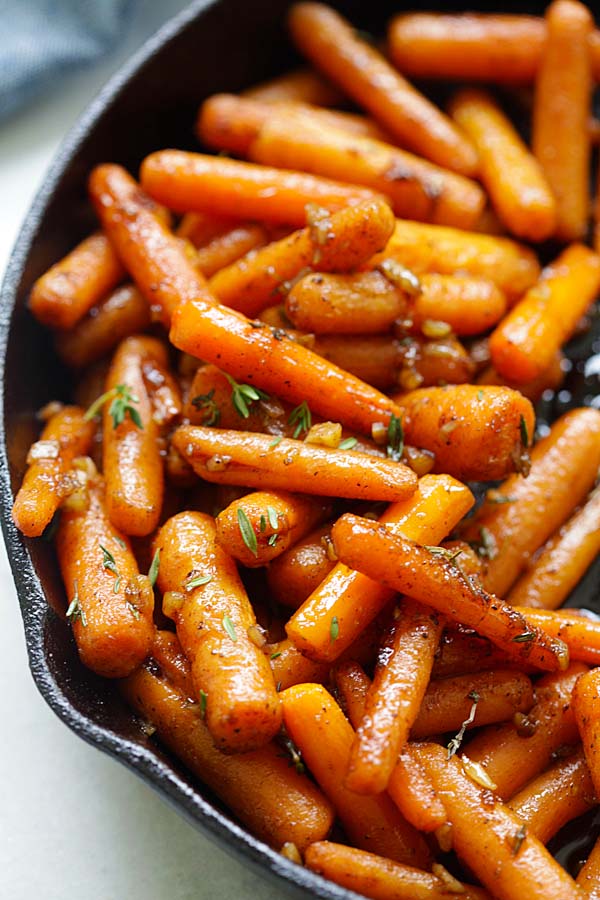 Cilantro Lime Chicken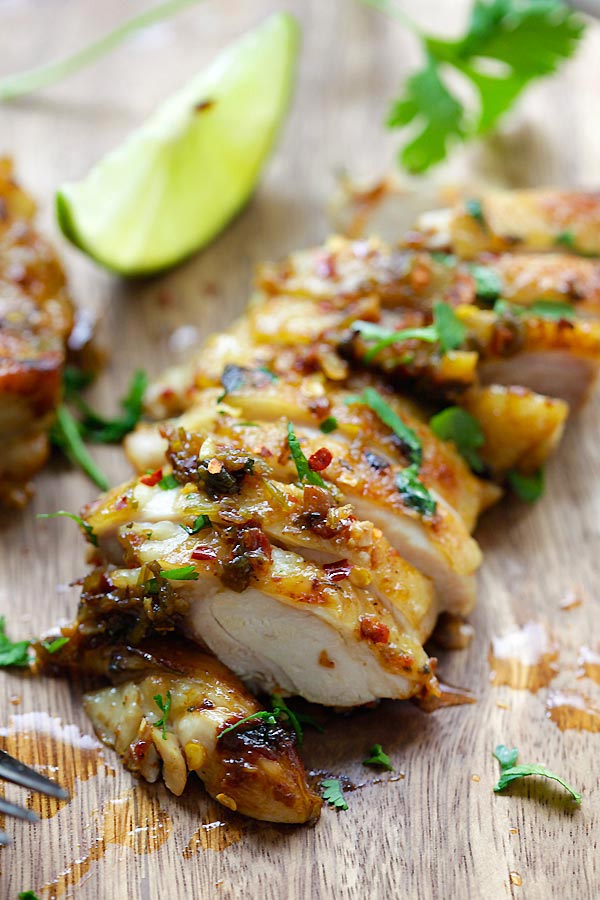 Italian Roasted Potatoes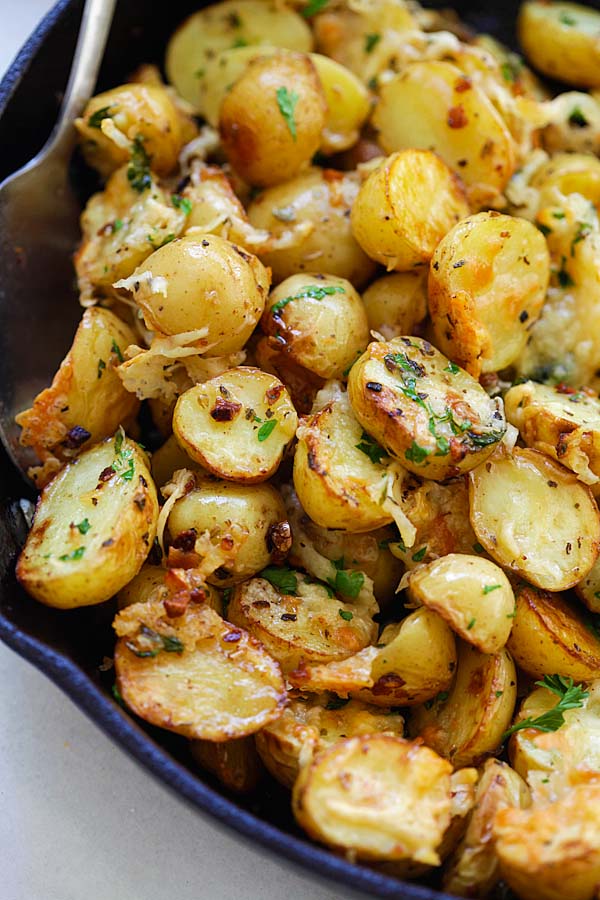 Honey Garlic Salmon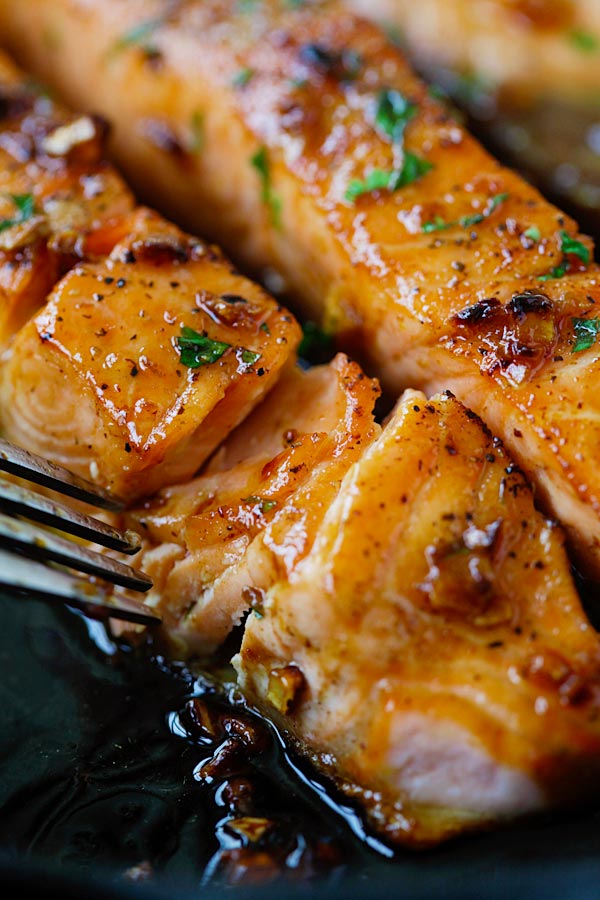 Parmesan Roasted Cauliflower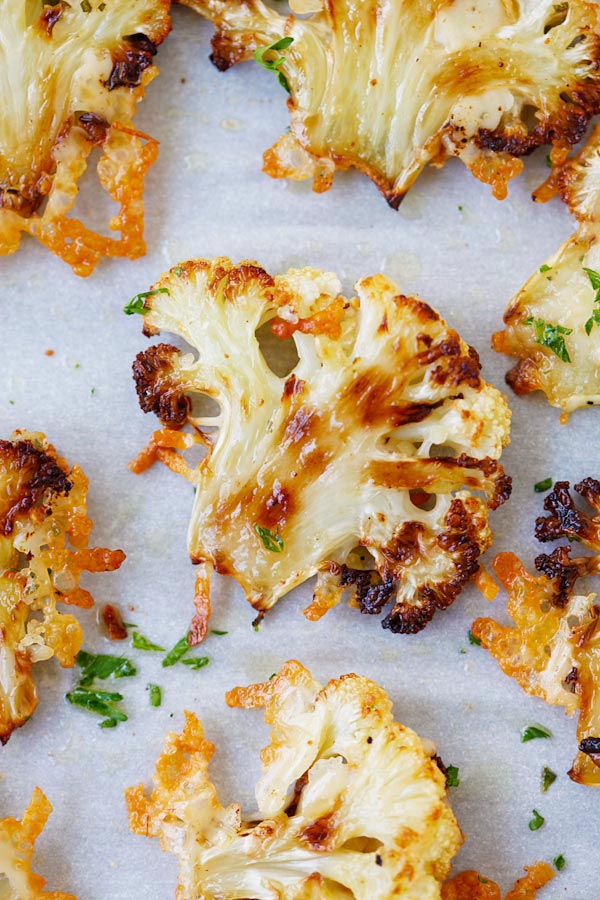 Garlic Herb Roasted Potatoes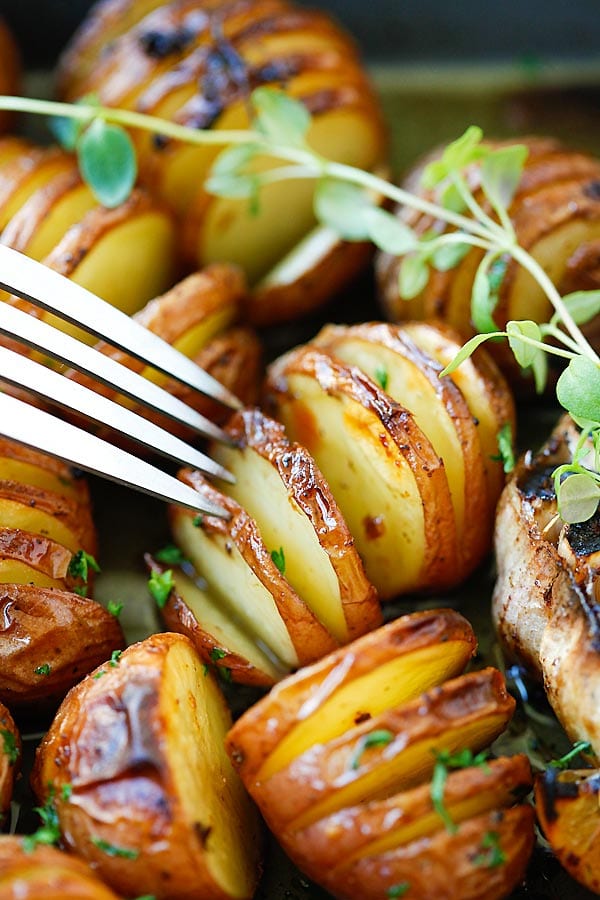 Creamy Garlic Chicken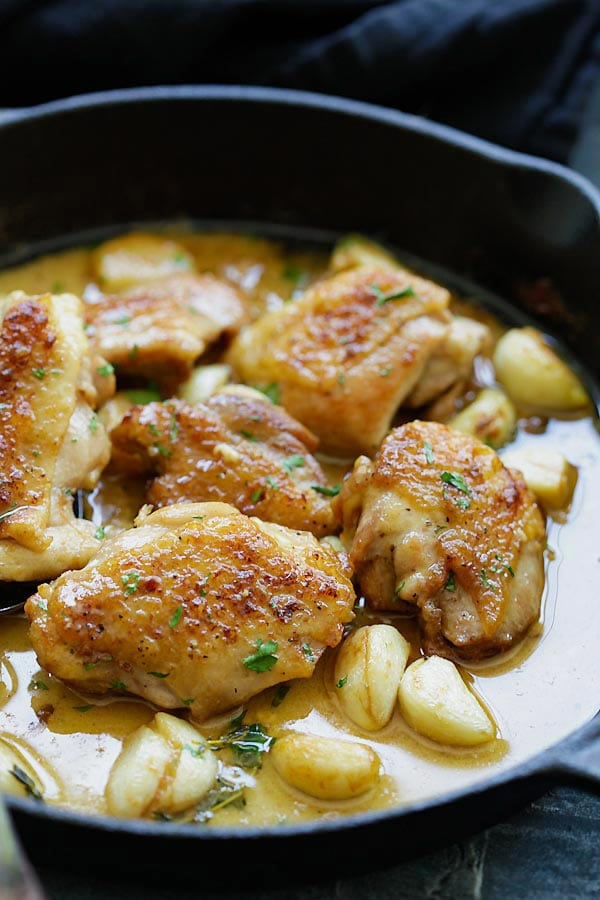 Garlic Parmesan Roasted Carrots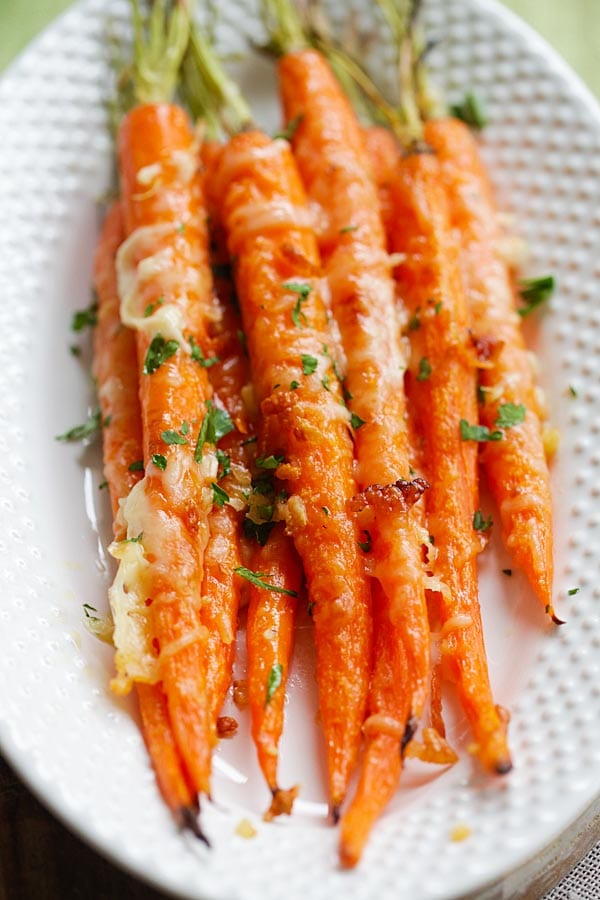 Hawaiian Shrimp Scampi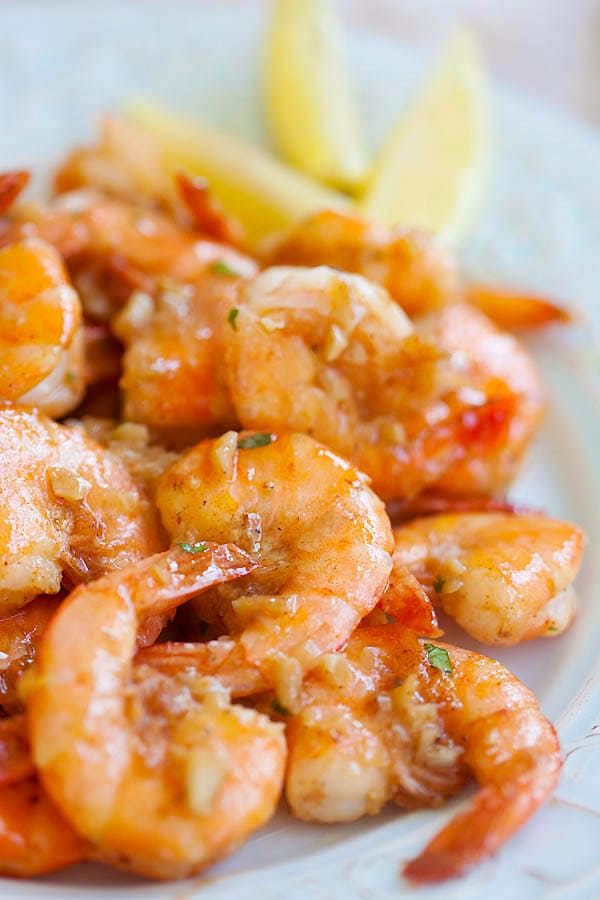 Garlic Butter Brazilian Steak