Fair Trade USA Product Giveaway (CLOSED)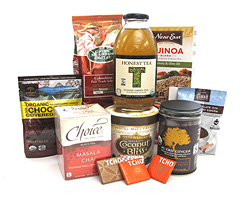 http://rasamalaysia.com/fair-trade-usa-product-giveaway/
Fair Trade USA Product Giveaway (CLOSED)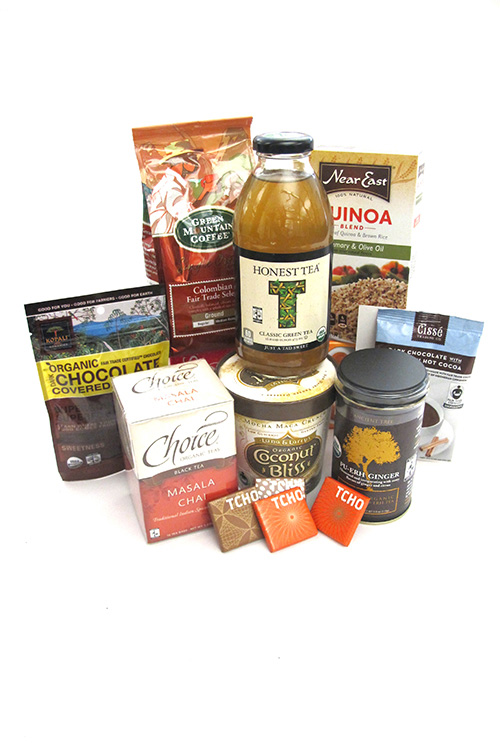 Update: The winner is Craig B.
October is Fair Trade Month and I am partnering with my friends at Fair Trade USA to giveaway a set of Fair Trade USA Products. There will be one (1) winner whom will receive one (1) set of Fair Trade USA Products (containing the items listed below).
Fair Trade USA Product Set Includes:
Green Mountain coffee (@GreenMtnCoffee): A revelation in every cup!
Kopali Chocolate Banana (@KopaliOrganics): Kopali took a timeless flavor combination to a whole new level: bananas covered in Fair Trade Certified single-origin chocolate from Peru. Now that's a healthy treat to enjoy!
Cissé Trading Co Dark Chocolate with Cinnamon Hot Cocoa (@CisseTradingCo): Cissé (pronounced "see-say") brings you gourmet single origin Fair Trade Certified cocoa from the Dominican Republic. But this isn't just any hot cocoa, it has a special pastry chef twist – try out the dark chocolate and cinnamon!
Honest Tea (@HonestTea): Did you know that just about all Honest Tea flavors are made with organic, Fair Trade Certified tea? (insert applause)
Choice Tea (@ChoiceOrganicT): In 2000, Choice Organic Teas became the first tea crafter in the United States to offer Fair Trade Certified tea. The Malasa Chai is a rich blend of black tea and masala spices cardamom, cinnamon, ginger, clove, and black pepper). Mix it with milk and sweetener for an authentic chai
Rishi Tea Pu-erh Ginger (@RishiTea): Pu-erh Ginger is a full-bodied blend of spicy ginger and orange peel with Fair Trade Certified organic Pu-erh tea. Rishi's Ancient Tree Teas are produced exclusively by the remote mountain villages of Yunnan, whose economic well-being and cultural traditions are intertwined with the ancient trees.
Near East Quinoa Blends (@NearEastDish): A balanced blend of Fair Trade Certified quinoa (pronounced KEEN-wah) and whole grain brown rice for a delicious, high-protein meal that helps fund organic conversion, leadership training and infrastructure improvements in rural Bolivia.
TCHO x 4 (@TCHOchocolate): TCHO is serious about chocolate: from knowing where their Fair Trade Certified cacao comes from to re-imagining what it means to taste chocolate. You'll find yourself using words like "fruity," "citrusy," or "nutty" to describe this flavor experience. You'll simply have to see for yourself!
Eligibility: United States only. Closing Date: November 25, 2012, 11:59 pm PST. Winner will be randomly selected and contacted via email on November 26, 2012. The prize is proudly sponsored by Fair Trade USA.
Other Amazing Prizes & Giveaways:
Click Images Below for Similar Recipes:
LOVE THE RECIPE & PHOTOS? PLEASE SHARE:
Sign Up for Email Updates
Enter your email for new updates: recipes, giveaways, and more!