Little Red Dot Kitchen Bak Kua Giveaway (CLOSED)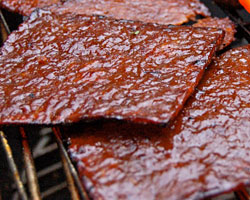 http://rasamalaysia.com/little-red-dot-kitchen-bak-kua-giveaway/
Little Red Dot Kitchen Bak Kua Giveaway (CLOSED)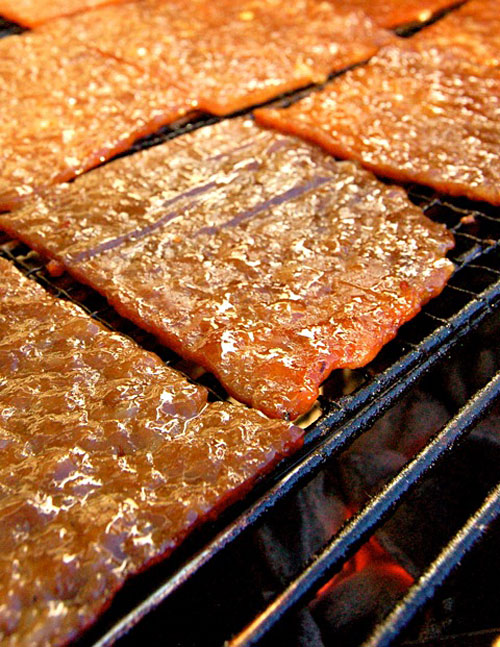 Update: The winner is Xiao Yu C.
To celebrate the upcoming Lunar New Year with Rasa Malaysia readers, I am partnering with my friends at Little Red Dot Kitchen to giveaway a 2-lb assortment of Little Red Dot Kitchen's Bak Kua. There will be three (3) winners whom will receive 1-lb Pork, 1/2-lb Pork Lite and 1/2-lb Turkey Bak Kua. The retail value of the Pixie is $50.00.
If you are familiar with this Southeast Asian delicacy, Little Red Dot Kitchen's Bak Kua will fix your cravings.
Handcrafted and made with 100% all natural ingredients, each piece of Little Red Dot Kitchen's Bak Kua is immersed in a unique blend of over 10 different sauces and spices for over 24 hours. These Bak Kua are then slow grilled to release its juices as well as caramelizing of its sugar with charred ends.
The final product is smoky, sweet, savory and addictive.
Though not labeled as organic, Little Red Dot Kitchen's products are also free of hormones and antibiotics.
Each winner will receive a 2-lb assortment of Little Red Dot Kitchen's Bak Kua:
1-lb Pork Bak Kua – Hands down the most popular variety, one can hardly stop after just one bite
1/2-lb Pork Lite – Best-seller Bak Kua tweaked to contain 25% less sodium and sugar
1/2-lb Turkey Bak Kua – Succulent and tender texture brings out the full flavor of spices
To enter to win, just enter your name and email address using the entry form below. Please don't forget to click on the "Submit" button.
Eligibility
US only
Closing Date
January 17, 2012, 11:59 pm PST. Winners will be randomly selected and contacted via email on January 18, 2012.
Number of Entries
You can enter every day using the entry form. One entry per day strictly enforced; comments left on Facebook do not count as entry to this giveaway.
Bonus Entries
The prize is proudly sponsored by Little Red Dot Kitchen.
.
The New Entry Form
If you're a regular on Rasa Malaysia, I'm sure you noticed that my comment system was down when the KitchenAid giveaway reached over 5,000 entries and you couldn't enter a comment to win.
This new entry form will be able to handle many entries without breaking my site. All entries will be stored in my website database and you will have a fair chance of winning.
Other Amazing Prizes & Giveaways:
Click Images Below for Similar Recipes:
LOVE THE RECIPE & PHOTOS? PLEASE SHARE:
Sign Up for Email Updates
Enter your email for new updates: recipes, giveaways, and more!