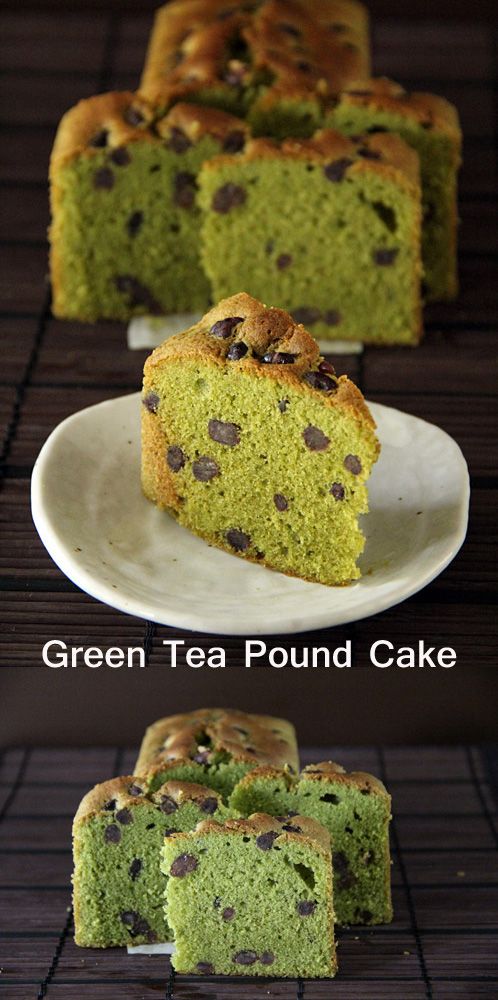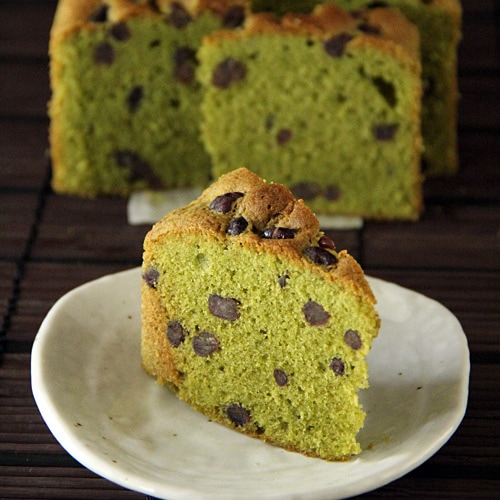 Matcha (Green Tea) Pound Cake
Green Tea Pound Cake – buttery, rich, and scented with the amazing aroma of green tea | rasamalaysia.com
Prep time:
Cook time:
Total Time:
Ingredients:
100g or 1 stick butter
100g (3/4 cups) Powdered Sugar (Icing Sugar)
2 Eggs – beaten
90g (2/3 cups) Cake Flour
1/2 tsp Baking Powder
1 Tbsp Matcha/Green Tea powder
30g (1/4 cup) White Chocolate (melted and keep lukewarm)
50g (1/4 cup) Cooked Azuki beans (dust with ½ tsp flour)
Method:
Preheat oven to 170C (325F).
Greased and lined 1 loaf pan (7x3x3-inch) with parchment paper.
In a medium bowl, combined cake flour, baking powder and matcha powder, sieved together and set aside.
Cream butter with half portion of sugar till light and pale, then add in the remaining sugar and mix well.
Drizzle in beaten egg a little at a time and beat till fluffy.
Fold in the sieved flour in batches till incorporated, then in goes the warm melted white chocolate and azuki beans (keep 1/4 portion of beans for later use), and gently fold in till combined.
Pour the batter into the prepared pan and smooth the top with spatula, sprinkle the remaining azuki beans over the top.
Bake in the preheated oven for 50-60 minutes or until a skewer inserted into the center of the loaf comes out clean.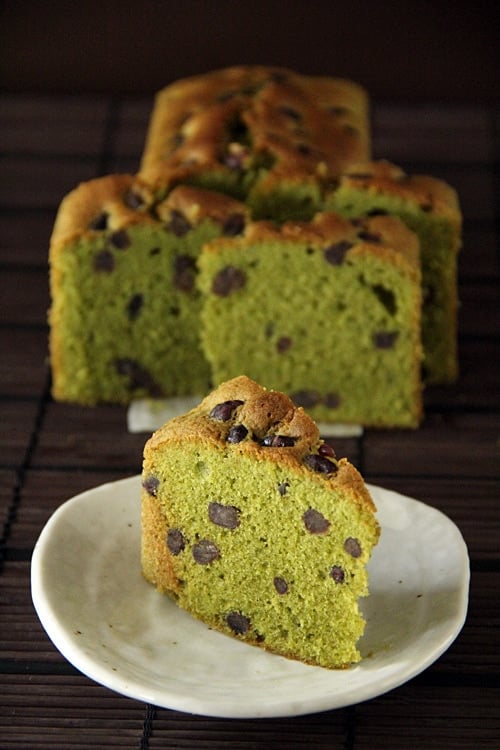 I have always loved matcha, or Japanese version of green tea in powdered form. I love the subtle nuance of matcha, the gorgeous jade color powder, smooth as talcum, and the wonderful aroma and flavor matcha imparts to cakes, desserts, cold iced drinks, matcha ice cream, and matcha cookies, etc. It's simply a wonderful ingredient I never run out of in my kitchen pantry.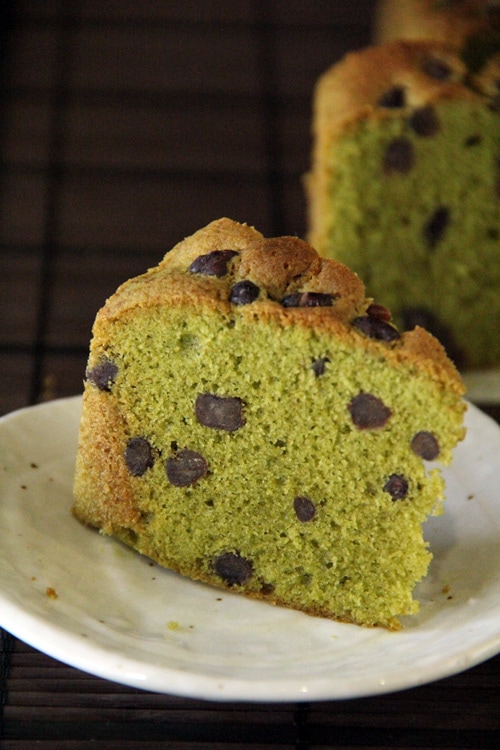 Today, I am sharing with you my contributor CP Choong's Matcha (Green Tea) Pound Cake recipe, speckled with some red beans, or azuki beans in Japanese. There is nothing not to love about this matcha pound cake: buttery, sweet, and rich, and the addition of matcha and red beans kick it up a few notches in its taste and presentation. The simple pound cake transforms into something more complex with the eye-catching jade green color with the faint aroma and subtle flavor of the matcha powder. What's more, every bite, there is a surprise that comes in the form of the sweet red beans. This matcha pound cake is absolutely pleasing and delightful.
If you are not partial to the azuki red beans, you can feel free to opt it out. I hope you try out this matcha pound cake recipe. Happy baking!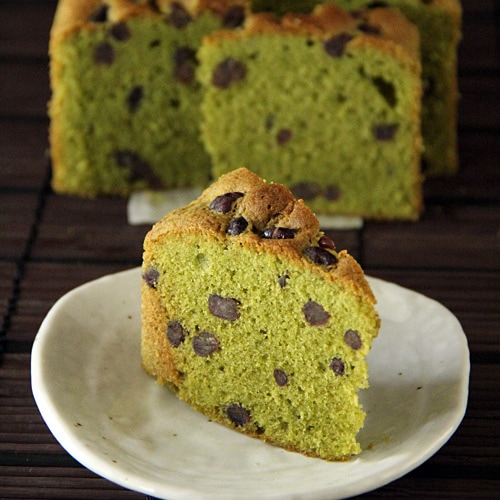 Rate This
Recipe Name
Matcha Green Tea Pound Cake
Preparation Time
Cook Time
Total Time
Average Rating

Based on 3 Review(s)