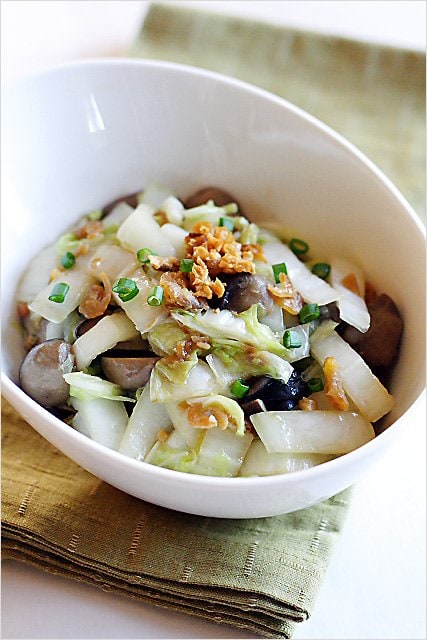 Recipe: Napa Cabbage with Dried Shrimp (and Straw Mushrooms)
Ingredients:
3 cups chopped napa cabbage
6 straw mushrooms (cut into halves) – optional
3 cloves garlic (chopped finely)
2 tablespoons dried shrimp (soaked in warm water for 10 minutes, drained and set aside)
1 teaspoon oyster sauce
1 tablespoon cooking oil
Method:
Make the garlic oil first by stir-frying the chopped garlic with the cooking oil. Dish out half of it when the garlic turns golden brown.
With the remaining garlic oil in the wok, add in the dried shrimp and do a few quick stir until you smell the aroma of the dried shrimp. Add in the straw mushrooms and do a quick stir, then follow by the chopped napa cabbage. Stir fry for 1 minute and then add in the oyster sauce. Stir well and dish out the napa cabbage when it's still somewhat "crunchy" and not over-cooked. Top the stir-fried napa cabbage with the remaining half of garlic oil. Serve immediately.
Most-Pinned Recipes
Ginger Garlic Baked Chicken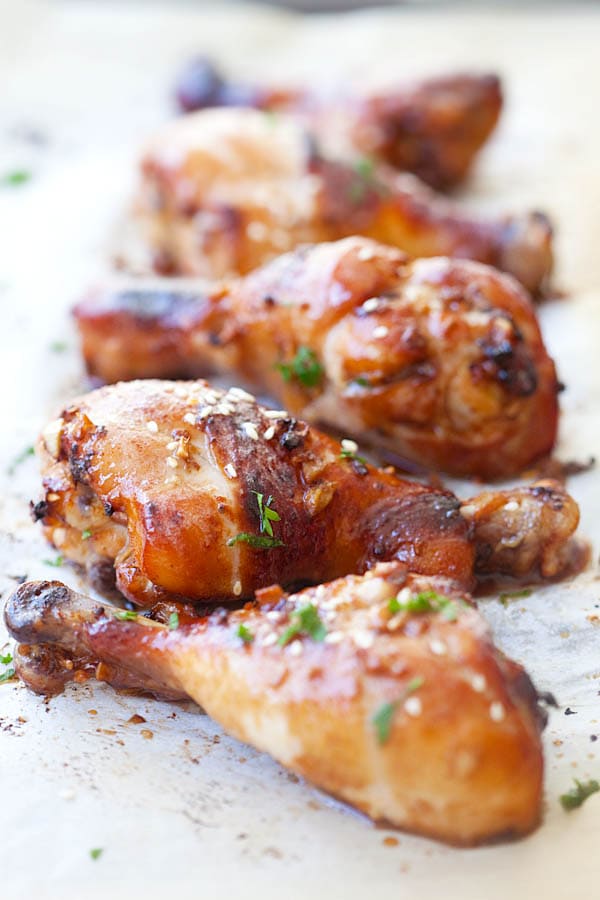 Crab Rangoon (Cream Cheese Wontons)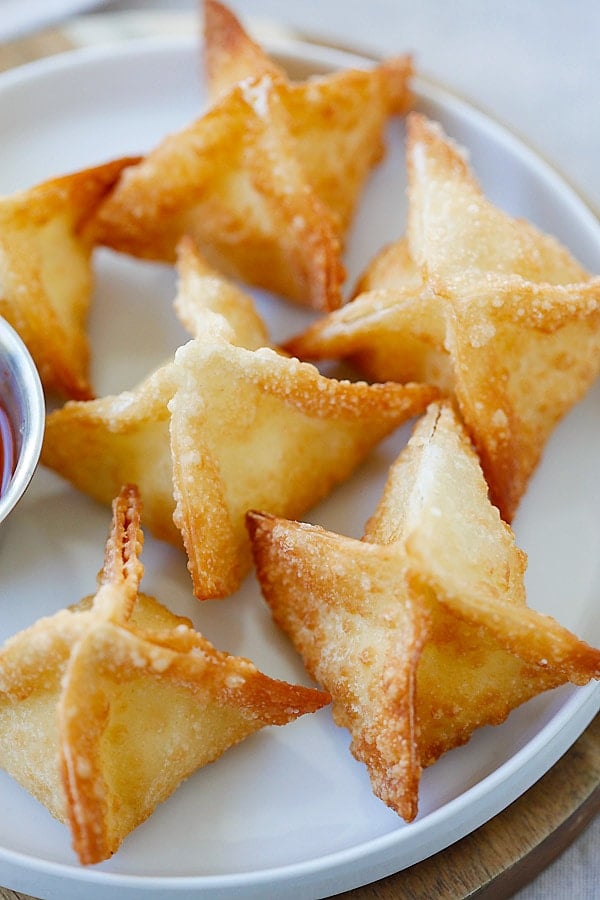 Chicken Wontons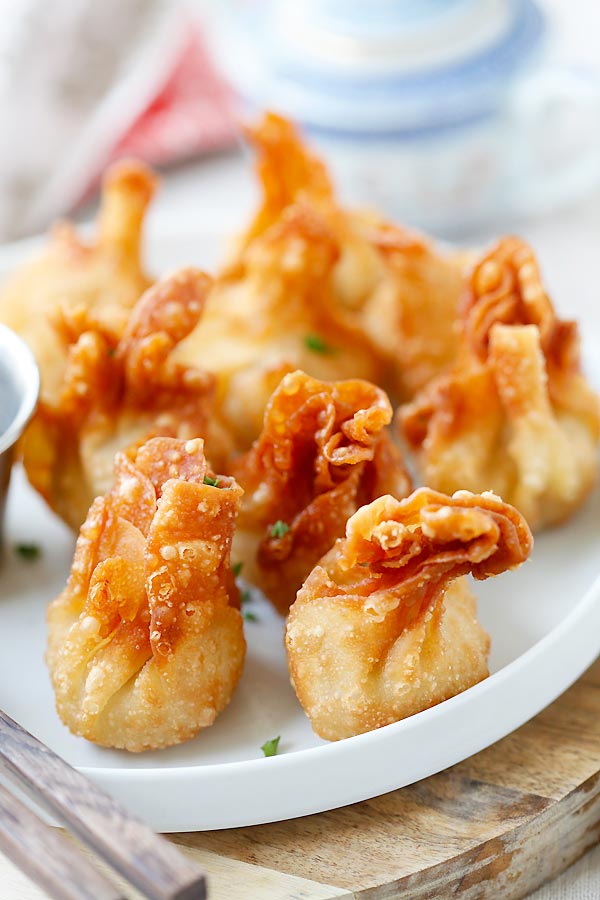 Onion Scallion Beef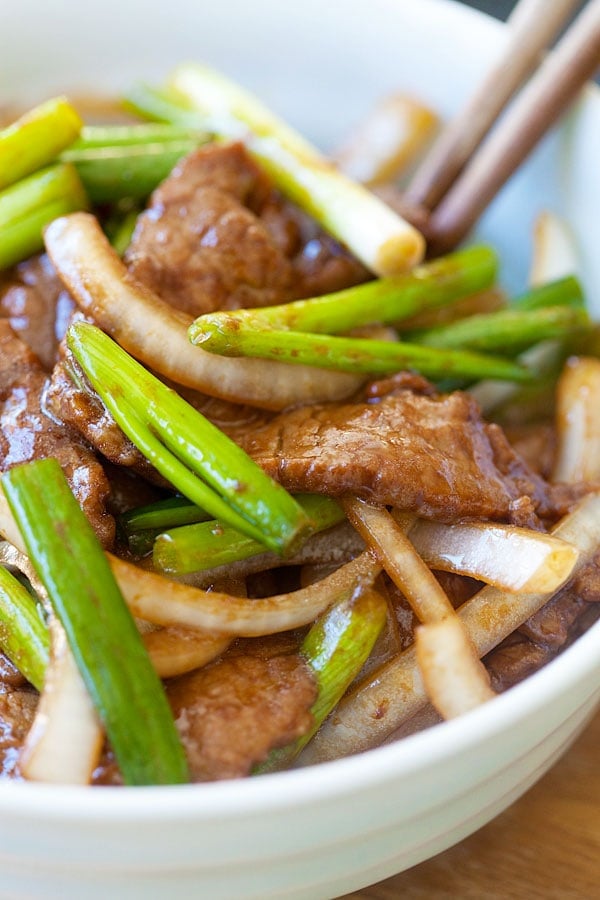 Thai Chicken Sate with Peanut Sauce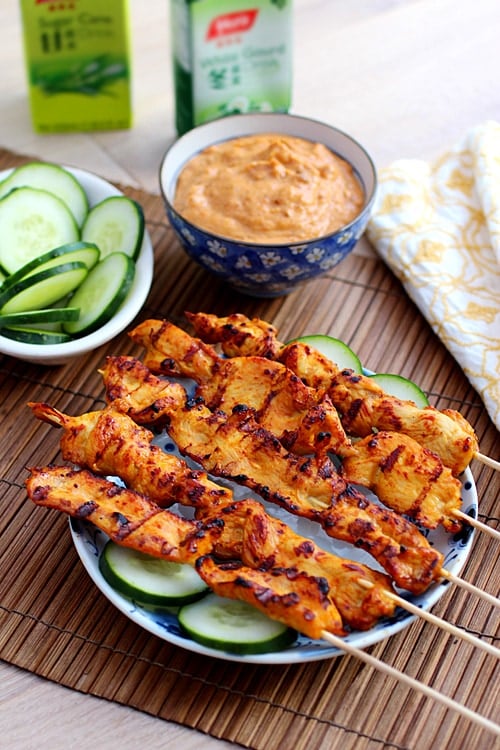 Thai Peanut Sauce