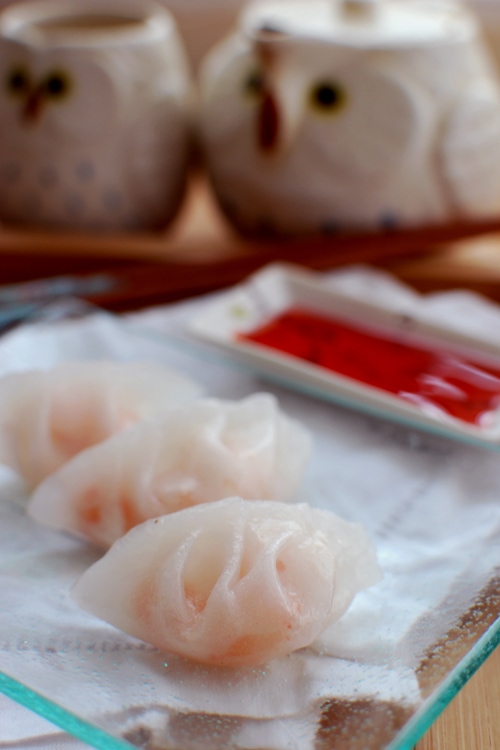 Shrimp Dumplings Recipe (Har Gow/虾饺)
Ingredients:
The Filling:
1 lb of peeled and deveined shrimp
2 tbsp of minced bamboo shoots
1 tbsp of minced scallion (white part only)
1 tsp of finely grated ginger
2 tbsp of minced pork fat
3 tsp of soy sauce
2tbsp of Shaoxing wine or dry sherry
2 tsp of sugar
½ tsp of salt
2 tsp sesame oil
4 tsp tapioca starch, potato starch, or corn starch
A dash of white pepper
The Wrapper:
1½ cups of wheat starch, plus extra for kneading
2 tbsp of tapioca starch
1 cup of boiling water
1 tbsp of lard (If you don't want to use lard, you can add oil)
OR
A bag of Har Gow wrapper flour
Method:
For the filling:
Finely mince the shrimp and add in all the ingredients for the filling.
Mix until everything is incorporated and the mixture almost has an elastic feel to it. One trick my mom taught me is to mix it in one direction. Set aside and place in the refrigerator for 2 hours.
For the wrappers:
There is no shame in buying a bag of Har Gow wrapper flour. You still have to do the work of kneading and rolling it out and they taste perfectly good. You should be able to find Har Gow wrapper flour in most Asian grocery stores.
If you want to make your own, here are the instructions:
In a large bowl combined the wheat starch and the tapioca starch together.
Make a hole in the circle of the bowl and pour the hot water in.
Add the lard and combine until a ball of dough starts to form.
Transfer the dough into a floured surface and knead until the dough is smooth.
Divide the dough into 3 pieces and form it into a cylinder shape. Cover it with a damp towel or napkin and let it rest for about 15 minutes.
After 15 minutes cut the cylinder into 1 inch diameter and about a quarter inch thick pieces.
Roll the dough out into round pieces.
You can make the wrappers 1hrs or 2hrs before you need it. Just remember to cover it with a damp towel or napkin.
Wrapping the dumplings:
There really is no easy way to wrap these dumplings. It took me a few times before I got the hang of it and I'm still not as good and lighting fast as my mom. Just remember to try to evenly pleat your pleats and make sure each dumpling has an equal amount of filling. Traditionally there are about 7 pleats per dumpling, but I've only mastered 4 and sometimes 5 if it's my lucky day.
Start by taking your filling and place it in the middle.
Pleat the front side of the dumpling. Bring the back side forward and seal it with the front. Use water to seal your dumpling.
Repeat.
Cooking and freezing the dumplings:
Before you steam your dumpling, line your steamer or plate with either nappa cabbage or thinly slice pieces of carrots.
If you are using nappa cabbage, briefly cook the cabbage in water so that it would lay flat on the steamer.
Place the dumplings on the lined steamer and cook for about 10 minutes.
If you are freezing the dumplings, flour a baking sheet and carefully place the dumplings on it.
Place that in the freezer. Once the dumplings are hard and frozen, you can transfer it into a ziploc bag.
When cooking frozen dumplings, remember they take a little longer than fresh ones.
These little juicy pillow of goodness are best served hot with a side of soy sauce or red vinegar. ENJOY!
Most-Pinned Recipes
Ginger Garlic Baked Chicken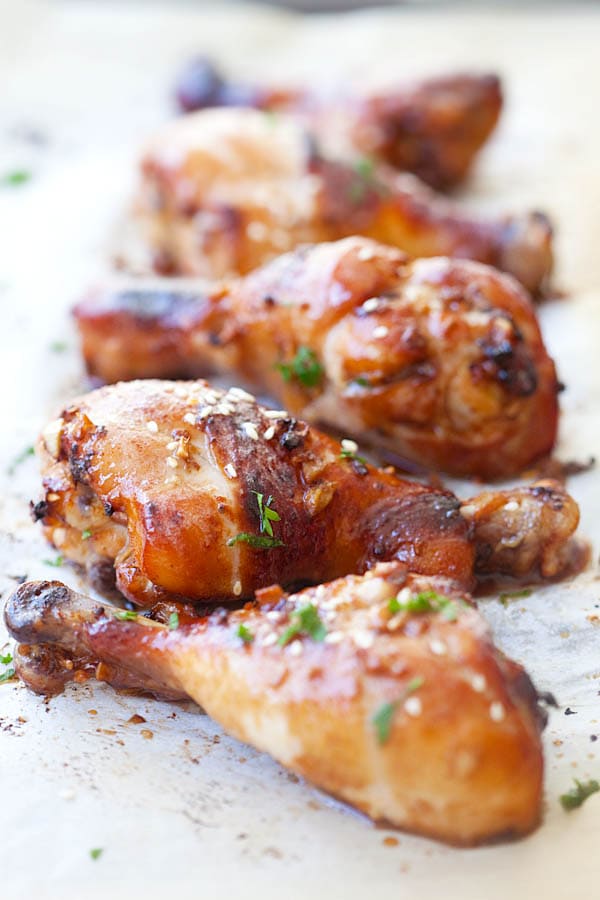 Crab Rangoon (Cream Cheese Wontons)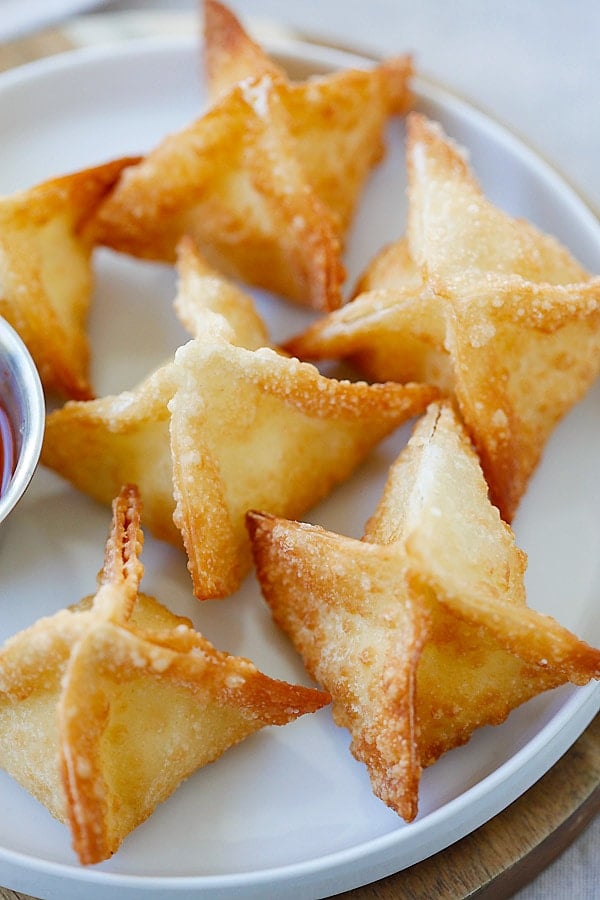 Chicken Wontons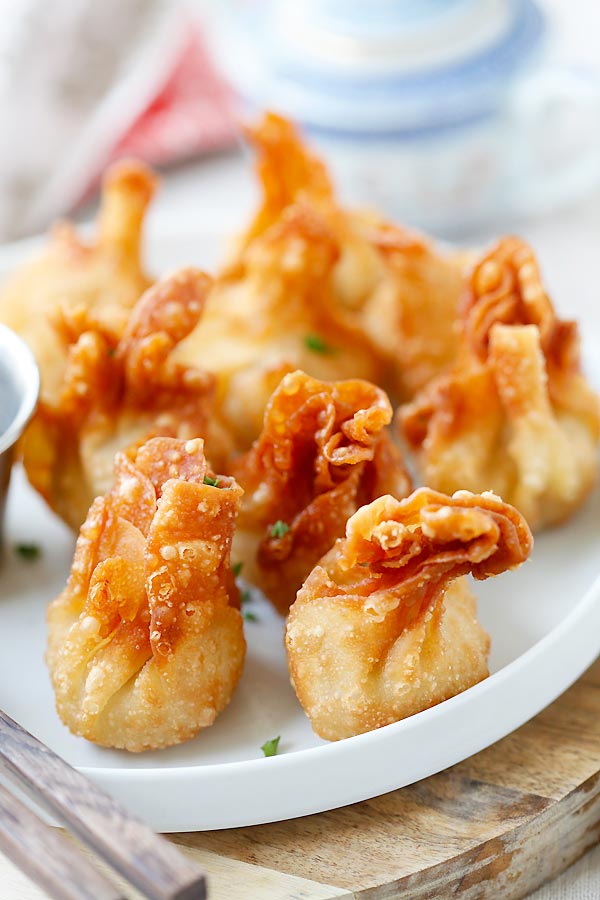 Onion Scallion Beef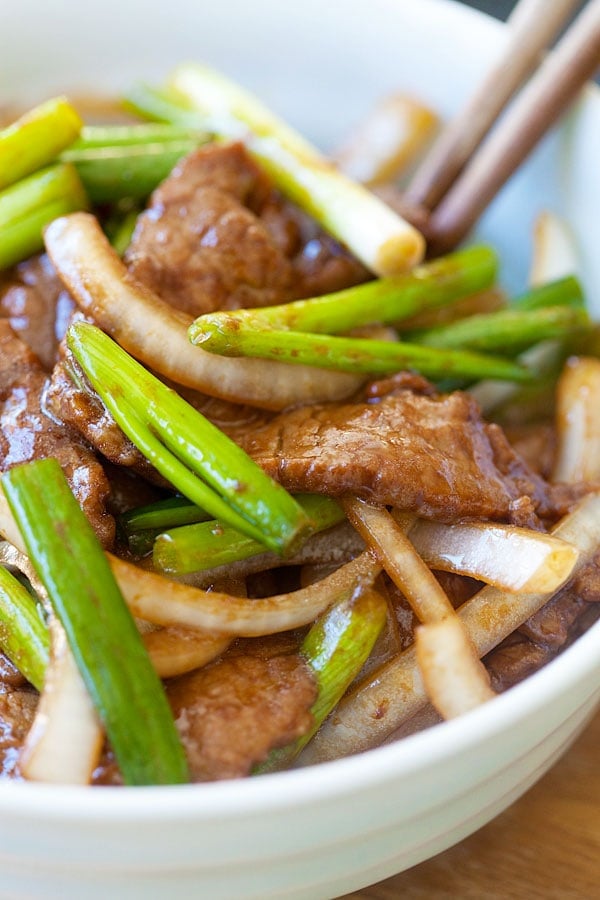 Thai Chicken Sate with Peanut Sauce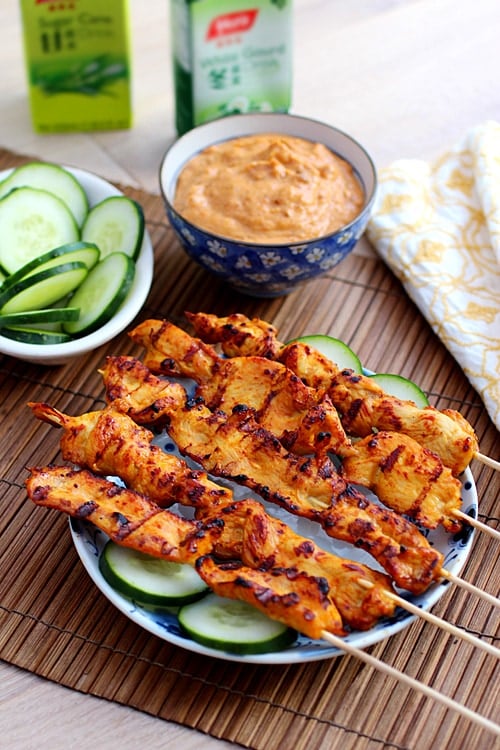 Thai Peanut Sauce