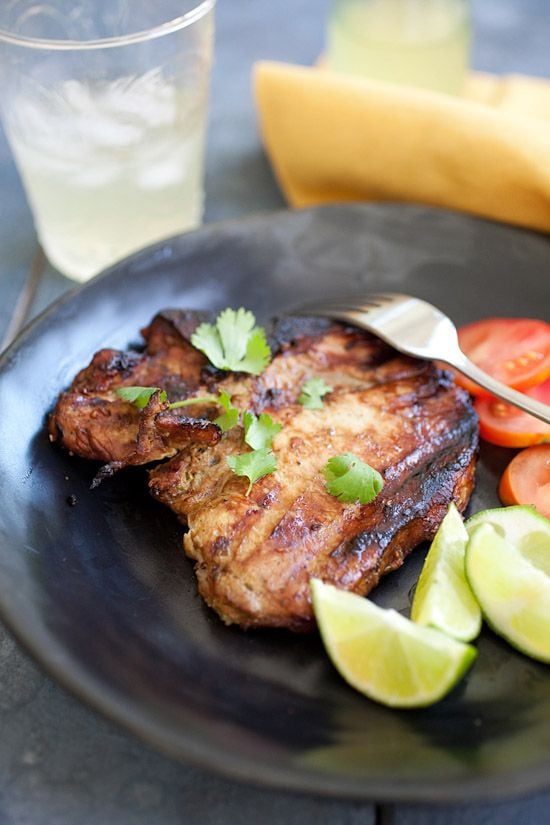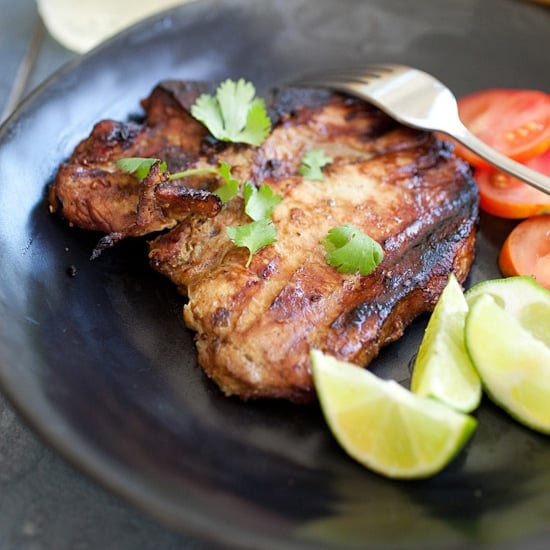 Thai BBQ Pork Chops
Thai BBQ Pork Chops. Quick, juicy, no-fuss pork chop recipe with simple marinades. Perfect dish for weeknight dinner for the family. You can make it with chicken instead of pork.
Prep time:
Cook time:
Total Time:
Makes2
Ingredients:
1 lb pork chop
1 tablespoon oil
1 1/2 tablespoons fish sauce
1 teaspoon sweet soy sauce
1 teaspoon sugar
1/4 teaspoon pepper
1/4 teaspoon turmeric powder
2 cloves garlic, minced
1/2 tablespoon minced cilantro stems
3 tablespoons coconut milk
Method:
1. Rinse the pork chops and pat dry with paper towels. Set aside.
2. Get a bowl, mixing the rest of the ingredients together to form a marinade.
3. Transfer the pork chops into a sealable plastic bag and slowly pour the marinade into the pork chops, make sure they are nicely coated with the marinade. Marinate for 2 hours or overnight.
4. Fire up the grill, brush a little bit of oil on the surface of the pork chops. Turn pork chop over several times during grilling until cooked. Serve immediately.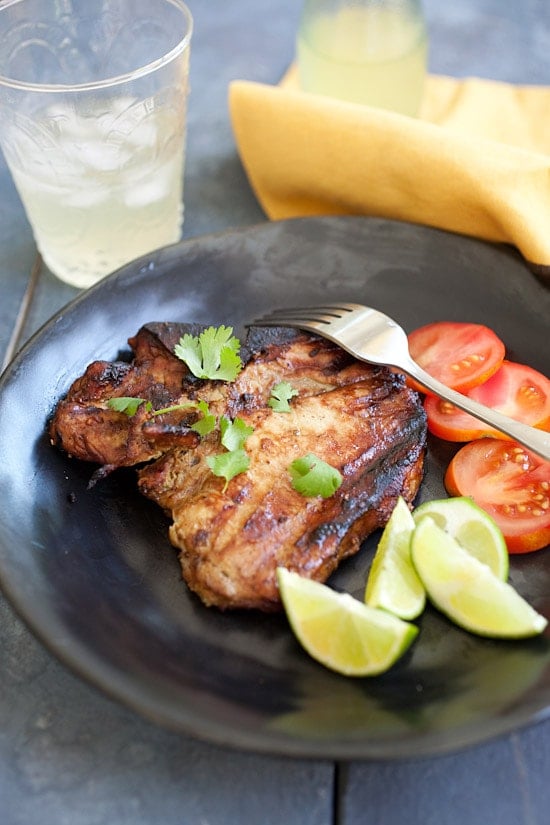 This summer, in addition to featuring my usual easy Asian recipes and cooking, I will be sharing an array of different Asian-style BBQ and grilling recipes with you. I am sure it will add a lot of new recipes and flavors to your annual BBQ repertoire, and it will make your tummy (and your guests') very happy.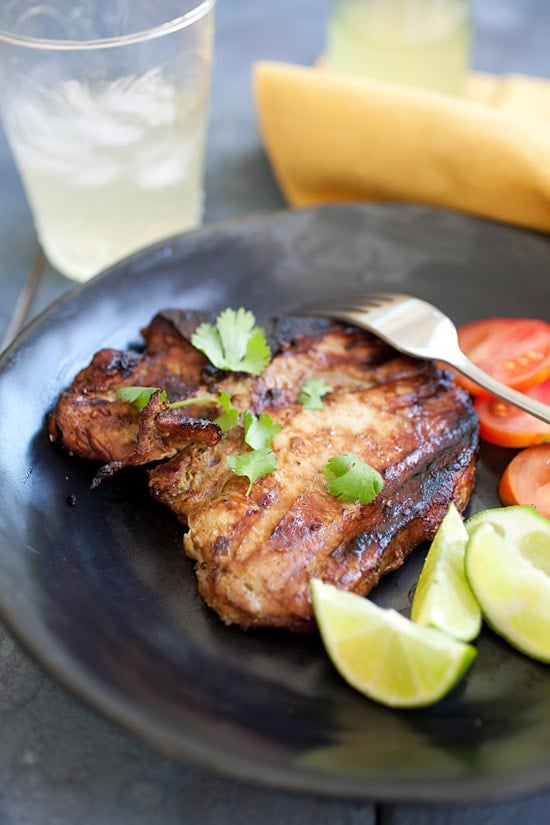 Every summer, when we host BBQ parties, other than American BBQ, we always have Asian BBQ items, such as Asian BBQ wings, lemongrass wings, grilled fish with banana leaf, Middle-eastern kebabs, Sriracha grilled shrimp, Malaysian satay, Thai sate, beef satay, Japanese miso flank steak, Korean kalbi (BBQ short ribs), coconut cream grilled mussels, and the list just goes on and on. Suffice it to say, our summer is loaded with exotic and flavorful international recipes, and we and our guests are really well-fed.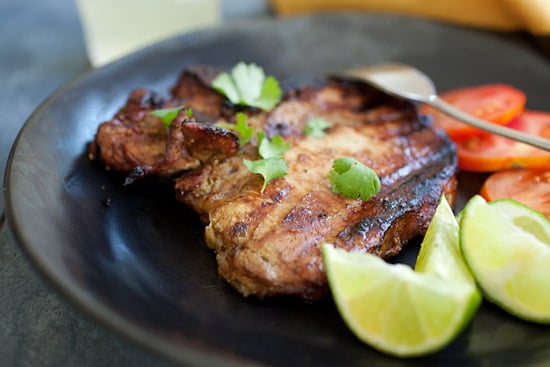 Today, I am sharing with you a pork chop recipe which is Thai. We all know Thai food is utterly delicious and when it comes to pork chop, they also managed to seal in all the juicy flavors with minimal marinades. This Thai BBQ pork chop oozes the fragrance of coconut milk, with the nuance from the aromatics such as cilantro stems, turmeric powder, and garlic. It's delicious!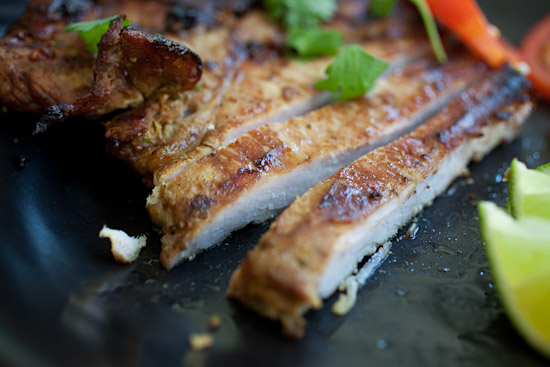 Anyway, to add some exotic flavors to summer 2014, just follow my recipes here on Rasa Malaysia, or you can subscribe to my email newsletter. I also share new recipes and cooking ideas on Rasa Malaysia Facebook every day, so be sure to Like Rasa Malaysia on Facebook to get my updates on your Facebook feeds. You don't want to miss out my new recipes.
Have a fantastic June!