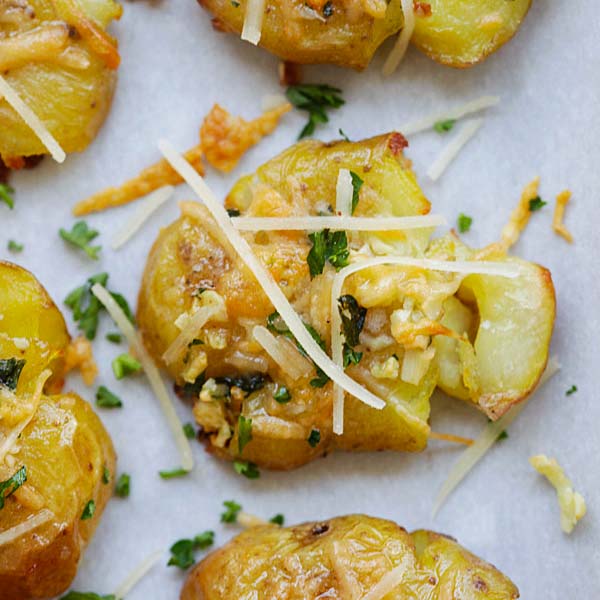 Garlic Parmesan Smashed Potatoes
Garlic Parmesan Smashed Potatoes – the best potatoes recipe ever with nicely smashed potatoes loaded with butter, garlic and Parmesan cheese. So good
Prep time:
Cook time:
Total Time: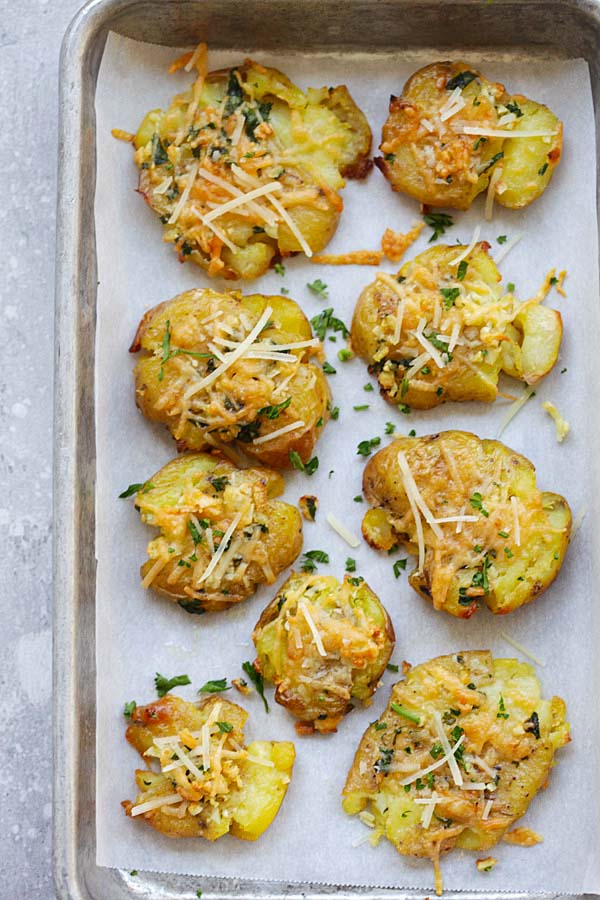 Garlic Parmesan Smashed Potatoes
Garlic Parmesan Smashed Potatoes – the best potatoes recipe ever with nicely smashed potatoes loaded with butter, garlic and Parmesan cheese. So good!
Thanksgiving is one week away and I'm sure many of you are finalizing your menu. A side dish of potatoes is always a crowd pleaser and I have the perfect recipe for you. These Garlic Parmesan Smashed Potatoes are epic and utterly delicious. They were so good that I practically finished them myself.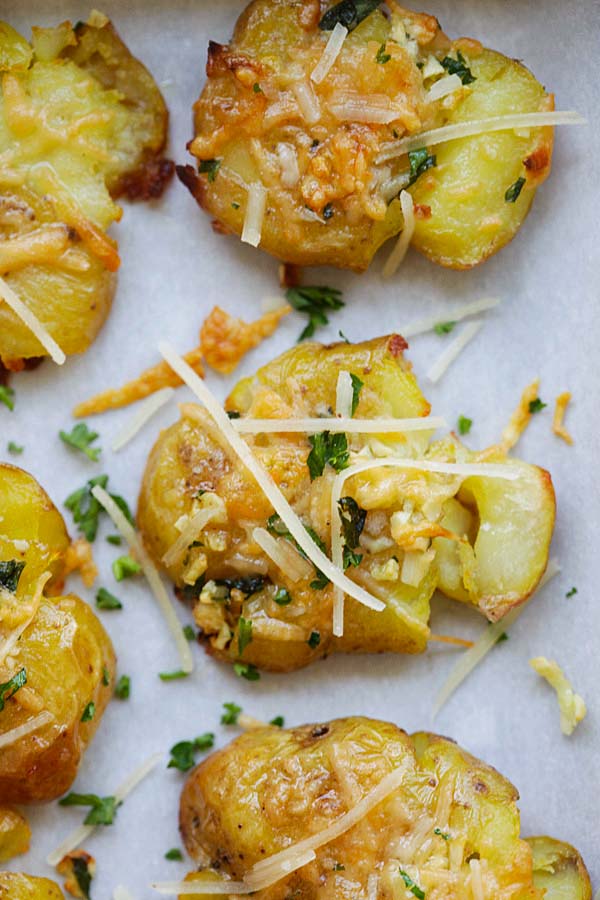 Garlic Parmesan Smashed Potatoes Recipe
Serves 4-6 | Prep Time: 20 Minutes | Cook Time: 20 Minutes
Loosely adapted from: The Simple Kitchen
Ingredients:
Water, for boiling
1 teaspoon salt
2 lbs baby potatoes
3/4 stick (6 tablespoons) unsalted butter, melted
3/4 teaspoon salt
5 cloves garlic, minced
2 tablespoons chopped parsley (Italian parsley preferred)
1/3 cup shredded Parmesan cheese
Method:
Preheat the oven to 400F.
Bring a pot of water to boil. Add the salt. Boil the baby potatoes for 10 minutes. Drain and set aside.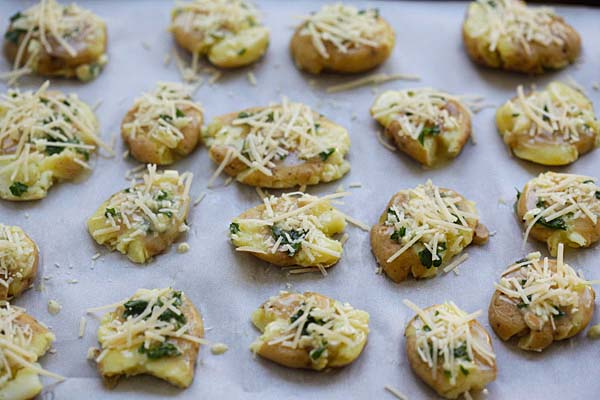 In a bowl, combine the butter, salt, garlic and chopped parsley together. Stir to mix well. Arrange the potatoes on a baking sheet. Using the bottom of a small sauce pan or a flat bottom cup, flatten each potato. Brush the garlic butter mixture generously on top of each potato, then top with the Parmesan cheese.
Bake for 20 minutes or until the edges of the potatoes turn crispy and golden brown in color. Remove from heat and serve immediately.
Most-Pinned Recipes
Chili Lime Chicken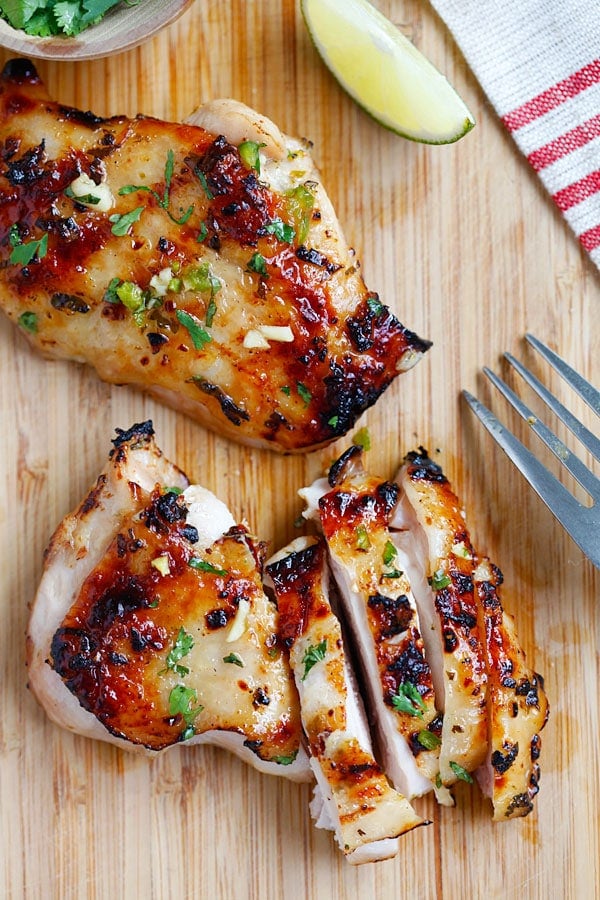 Honey Lime Chicken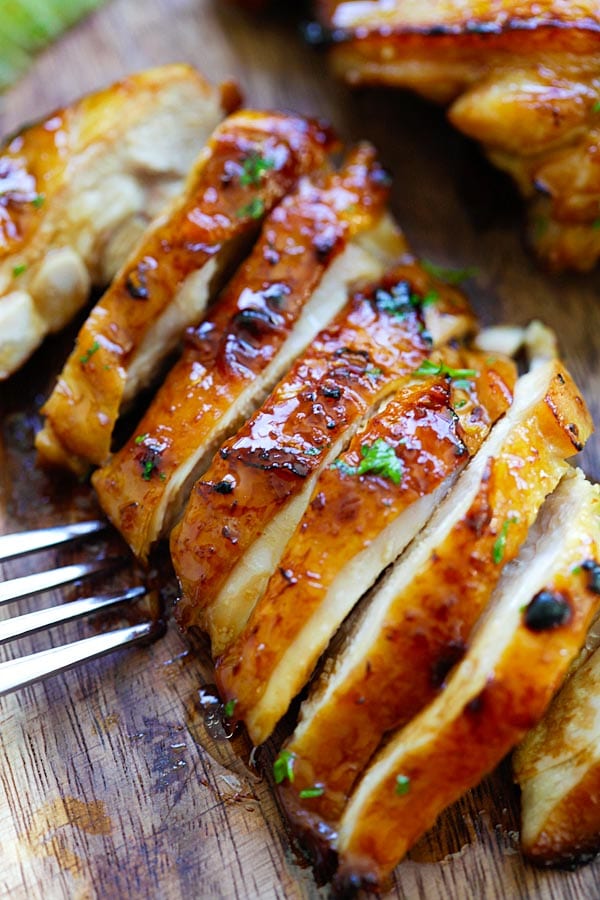 Brown Butter Garlic Honey Roasted Carrots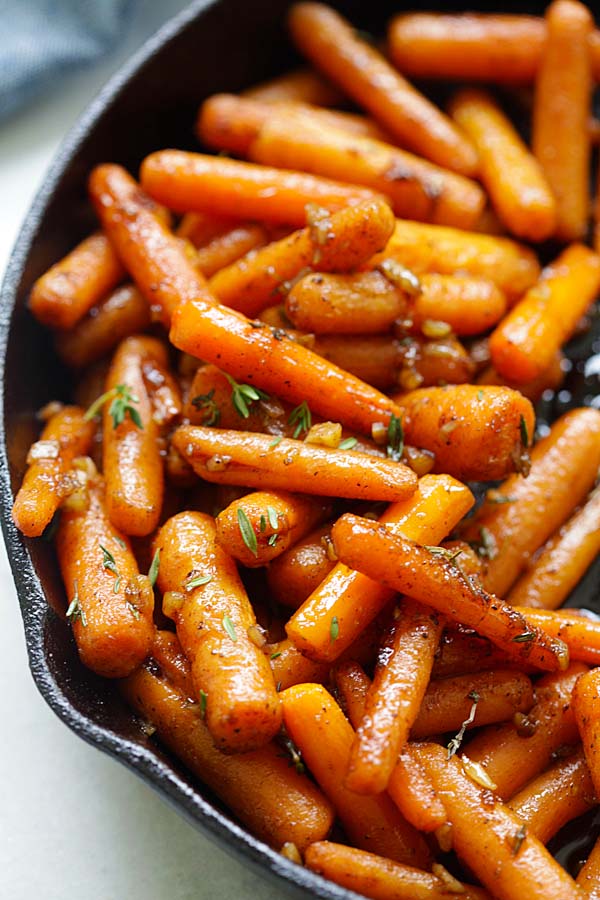 Cilantro Lime Chicken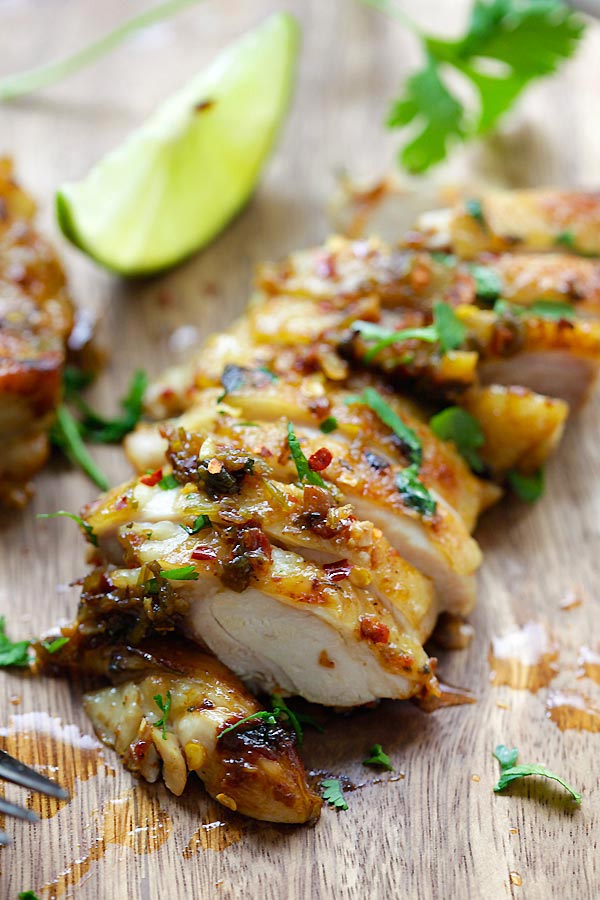 Italian Roasted Potatoes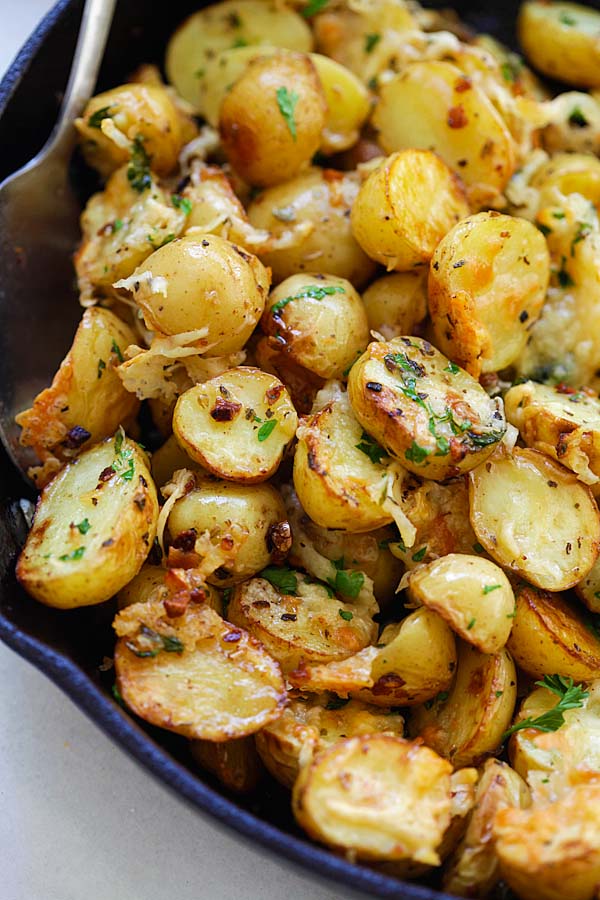 Honey Garlic Salmon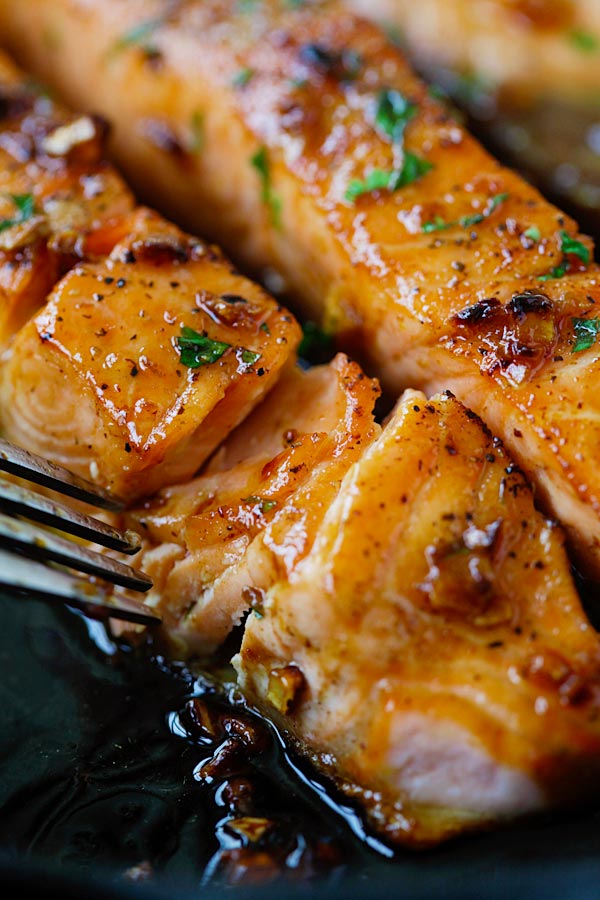 Parmesan Roasted Cauliflower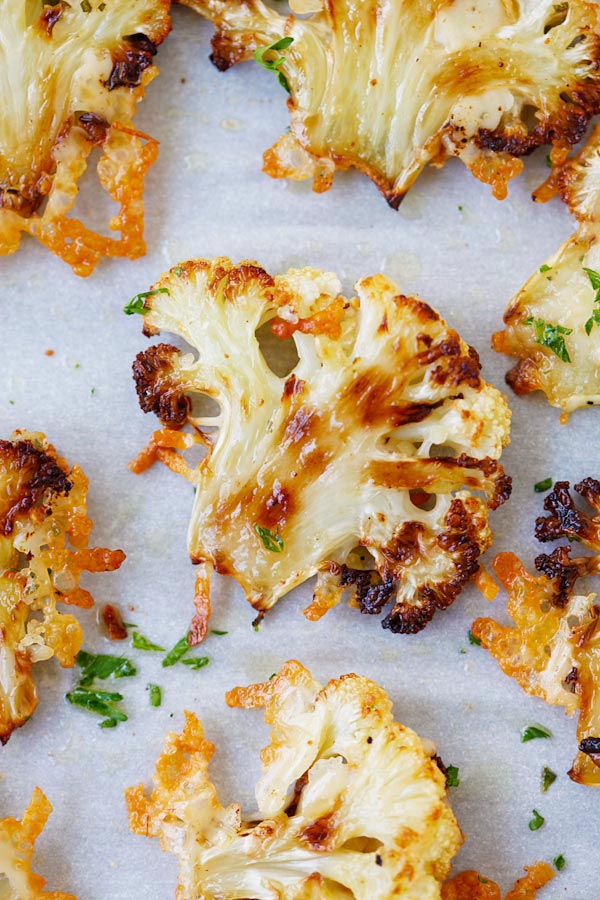 Garlic Herb Roasted Potatoes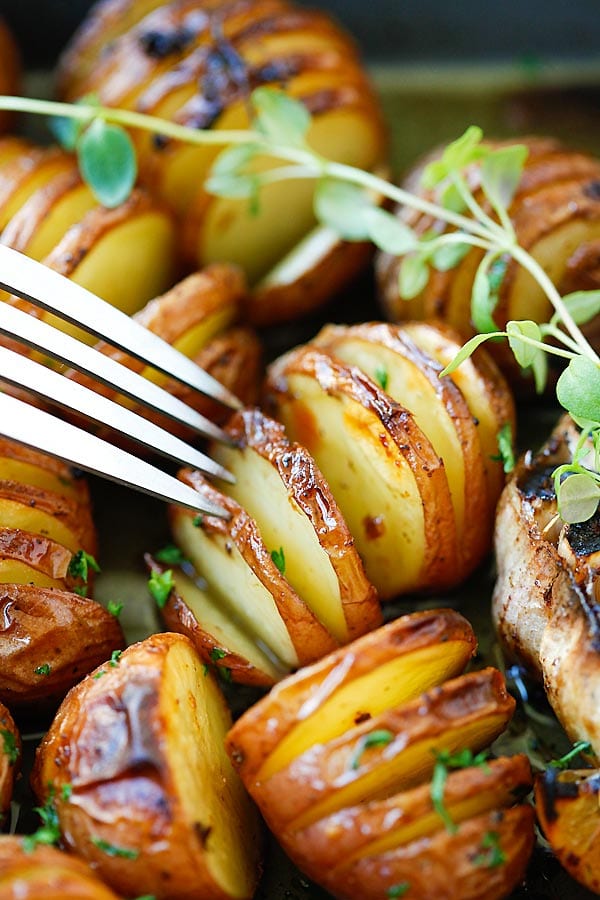 Creamy Garlic Chicken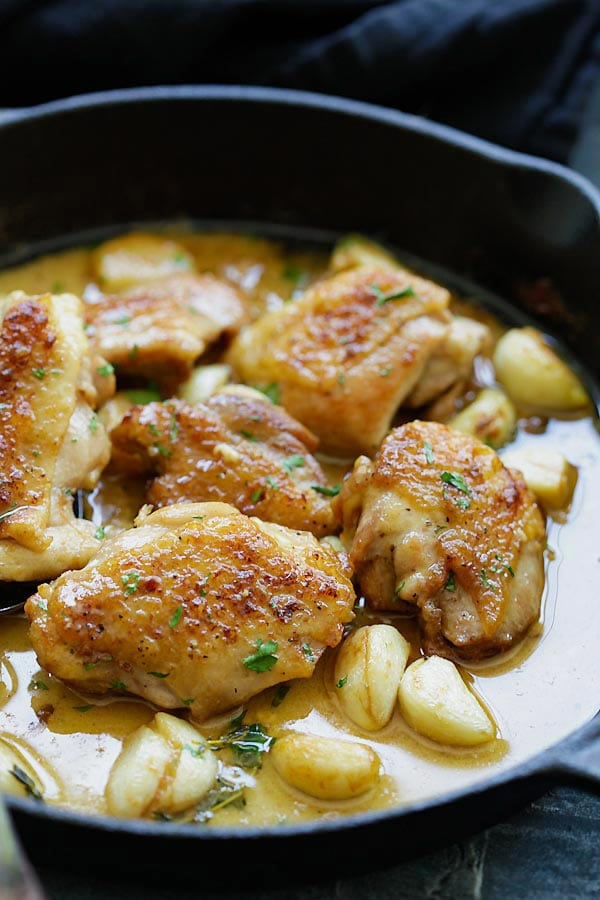 Garlic Parmesan Roasted Carrots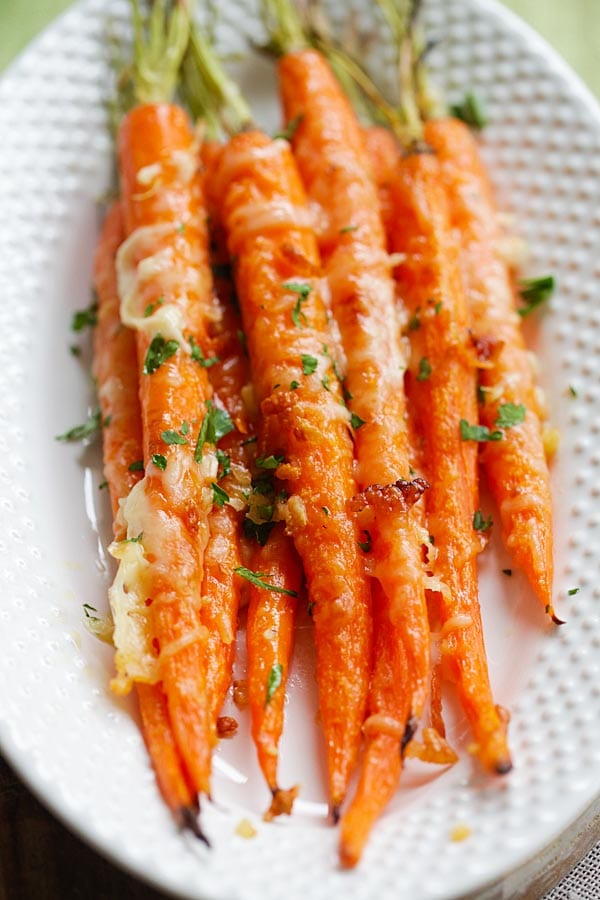 Hawaiian Shrimp Scampi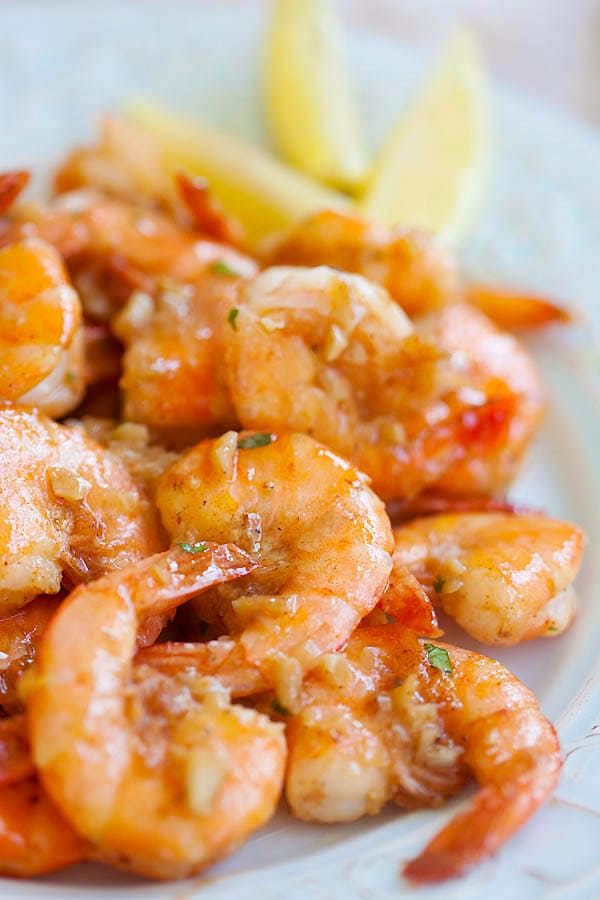 Garlic Butter Brazilian Steak