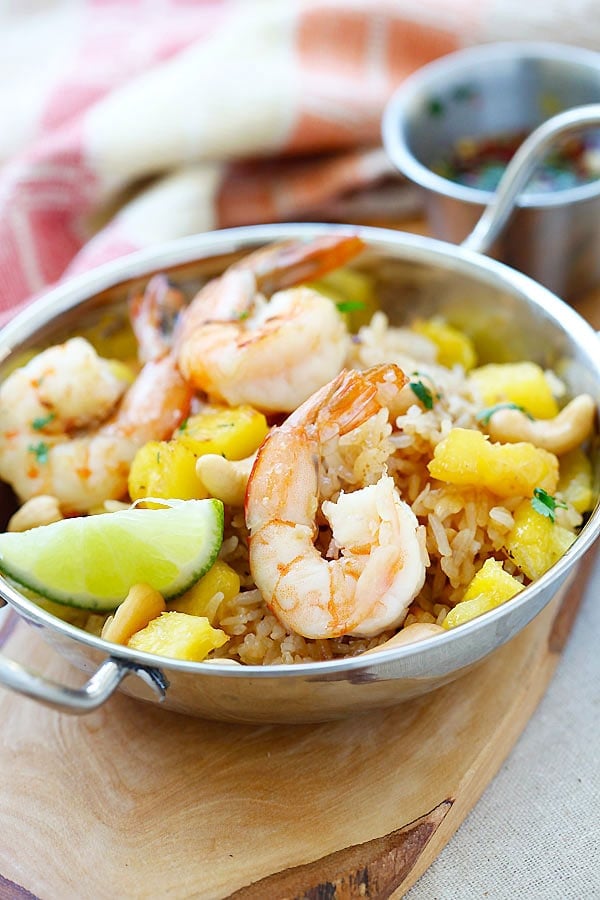 Thai Pineapple Fried Rice Recipe
Thai Pineapple fried rice – amazing fried rice recipe with pineapple, shrimp and cashew nuts. Easy recipe that takes only 20 mins | rasamalaysia.com
Prep time:
Cook time:
Total Time: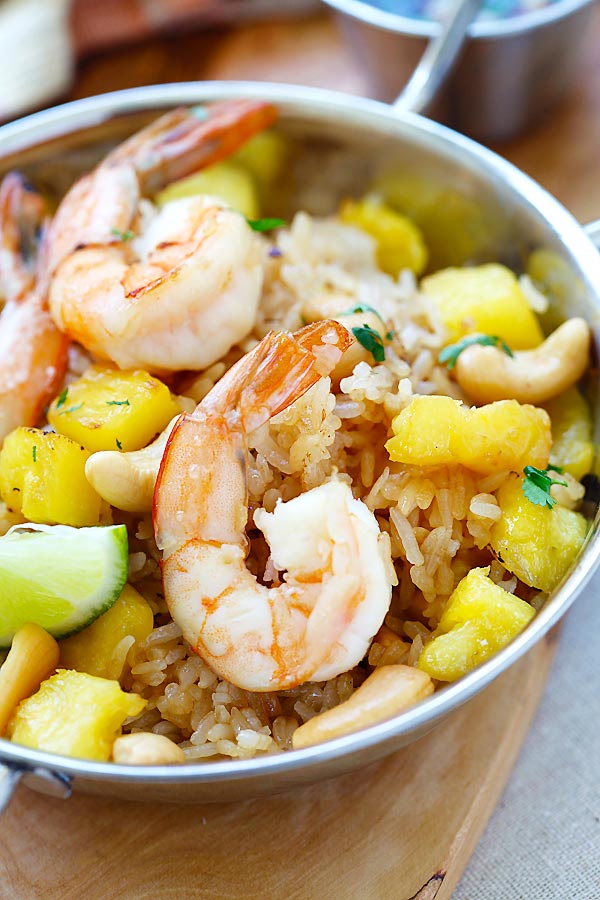 Thai Pineapple Fried Rice
Thai Pineapple fried rice – amazing fried rice recipe with pineapple, shrimp and cashew nuts. Easy recipe that takes only 20 mins.
Chinese invented fried rice but I think it's the genius of the Thais that make fried rice sinfully delicious; they concocted pineapple fried rice. With the addition of fresh pineapple, flavored with shrimp paste and fish sauce, pineapple fried rice is the only fried rice I really wanted to eat. Not only does it look visually appealing, the taste is simply mouthwatering and utterly appetizing.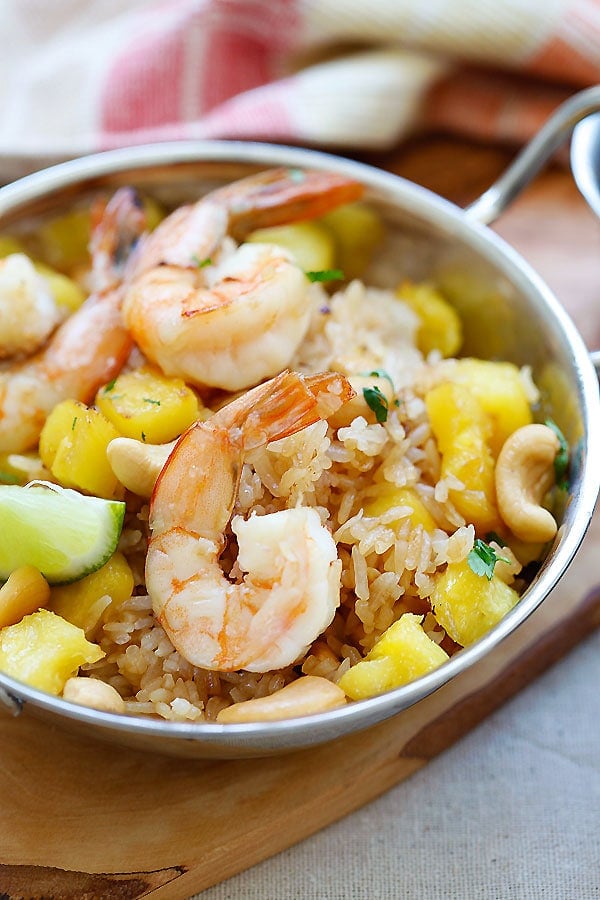 Thai Pineapple Fried Rice Recipe
Serves 2 | Prep Time: 15 Mins | Cook Time: 5 Mins
Ingredients:
2 tablespoons oil
2 cloves garlic, minced
1 teaspoon shrimp paste, optional
4 oz shrimp, shelled and deveined
8 oz leftover and overnight steamed rice
4 oz fresh pineapple, cut into small pieces
1/2 red or green chili, finely sliced, optional
1 tablespoon fish sauce
1/4 teaspoon dark soy sauce
2 tablespoons cashew nuts
Cilantro, for garnishing
Method:
Heat up a wok and add cooking oil. Stir-fry the garlic, and shrimp paste (if using) until aromatic. Add shrimp and stir-fry until half-cooked. Add rice, pineapple pieces, chili (if using) and do a few quick stirs. Add fish sauce and dark soy sauce to blend well with rice. Stir-fry for another minute or so, add the cashew nuts, stir to combine well, dish out, garnish with cilantro and serve immediately.
Trending Now
Soy-Glazed Chicken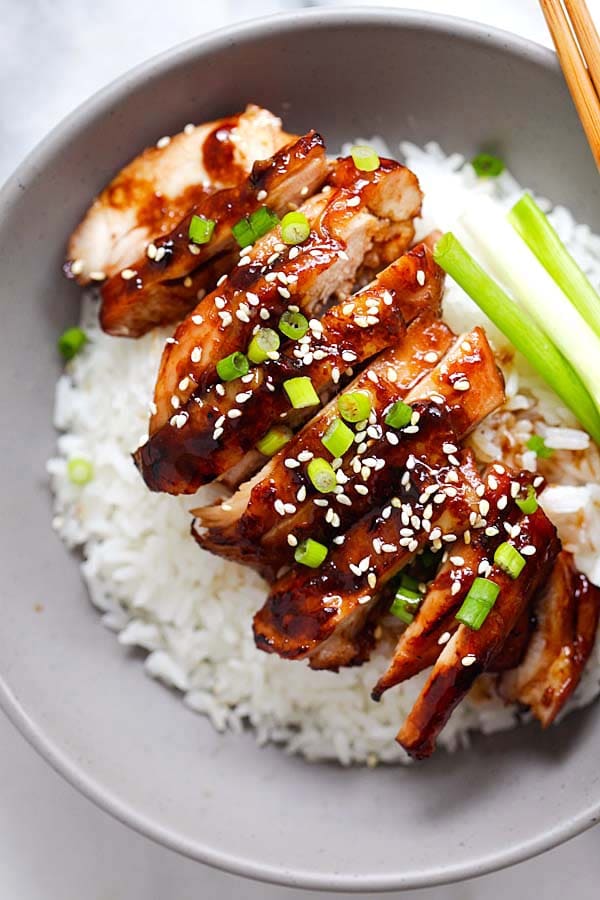 Honey Sriracha Scallops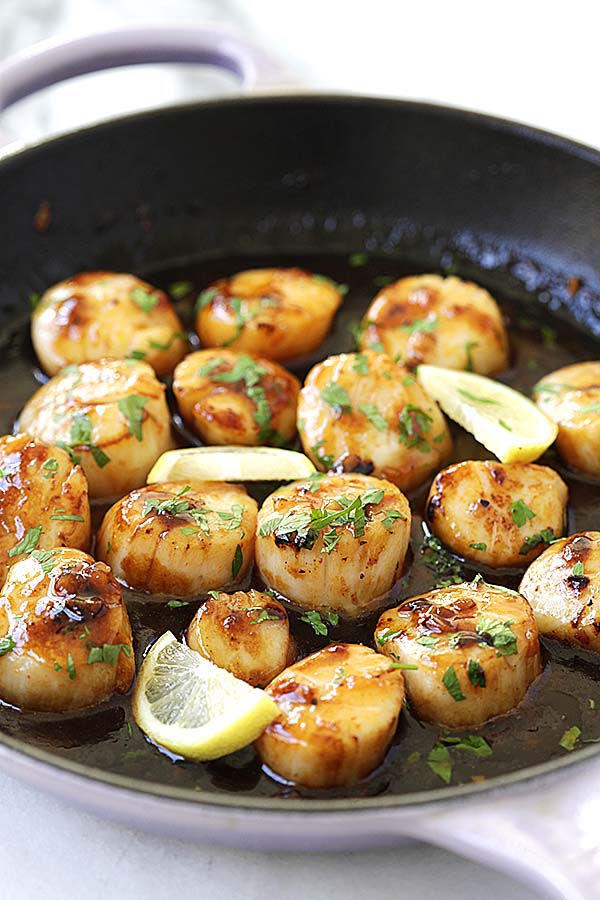 Teriyaki Chicken Meatballs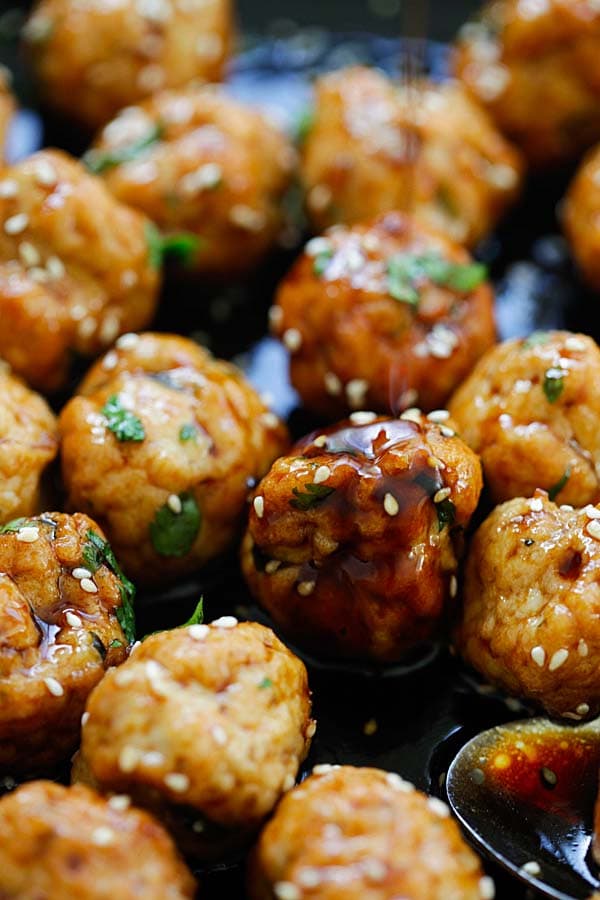 Hot and Sour Soup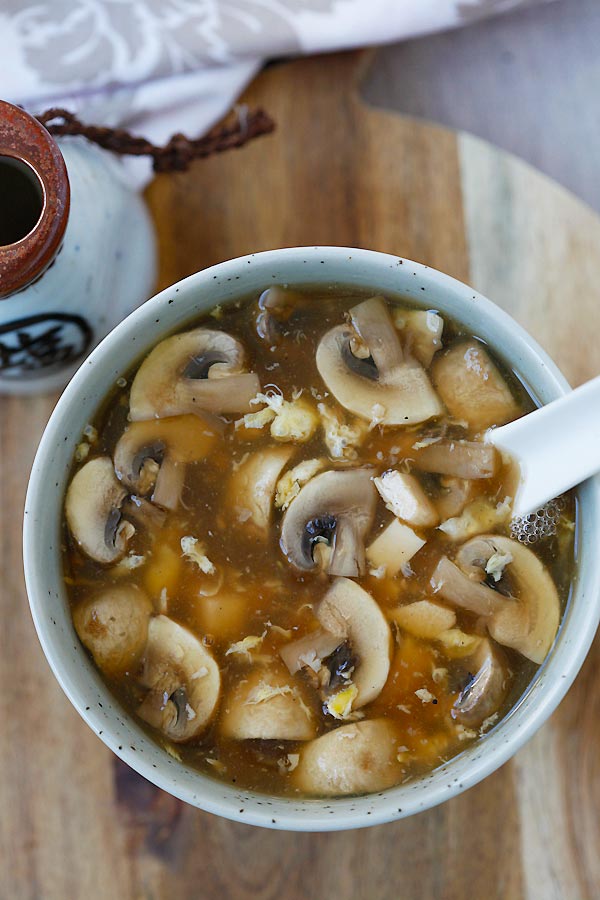 Thai Sweet Chili Chicken