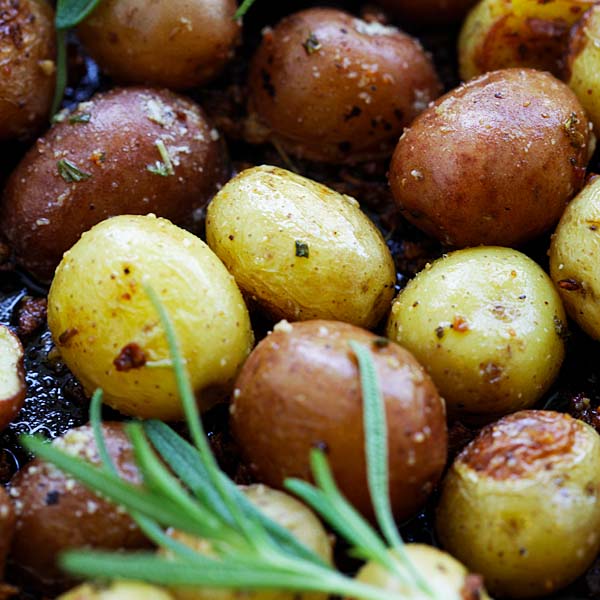 Rosemary Roasted Potatoes
Rosemary Roasted Potatoes – the easiest and best roasted potatoes with garlic, rosemary and butter. A perfect side dish for everything
Prep time:
Cook time:
Total Time: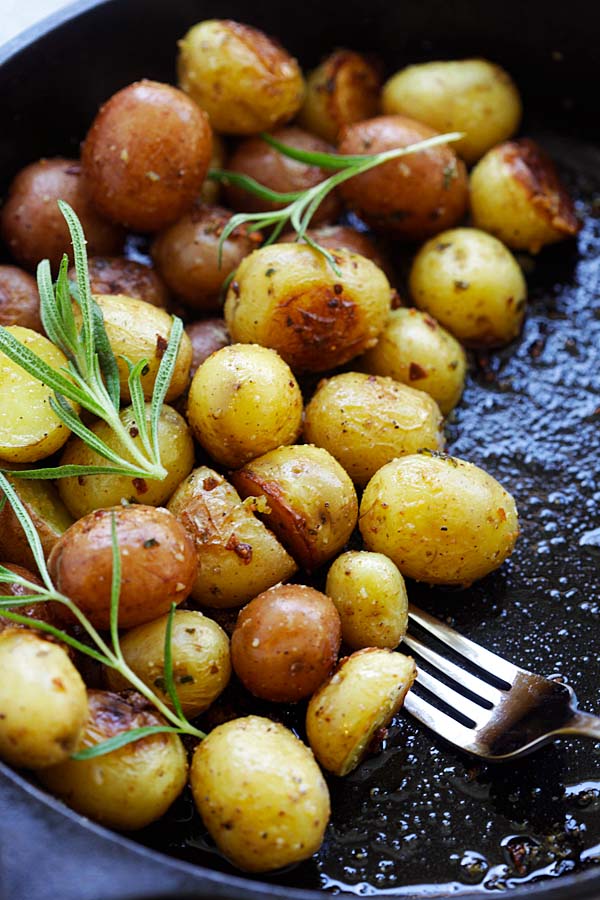 Rosemary Roasted Potatoes
Rosemary Roasted Potatoes – the easiest and best roasted potatoes with garlic, rosemary and butter. A perfect side dish for everything!
Little red and yellow color baby potatoes perfectly roasted with crisp skin, infused with the aroma of rosemary, garlic, olive oil and butter. This recipe takes only 10 minutes active time and the oven does the rest. These potatoes go well with just about anything.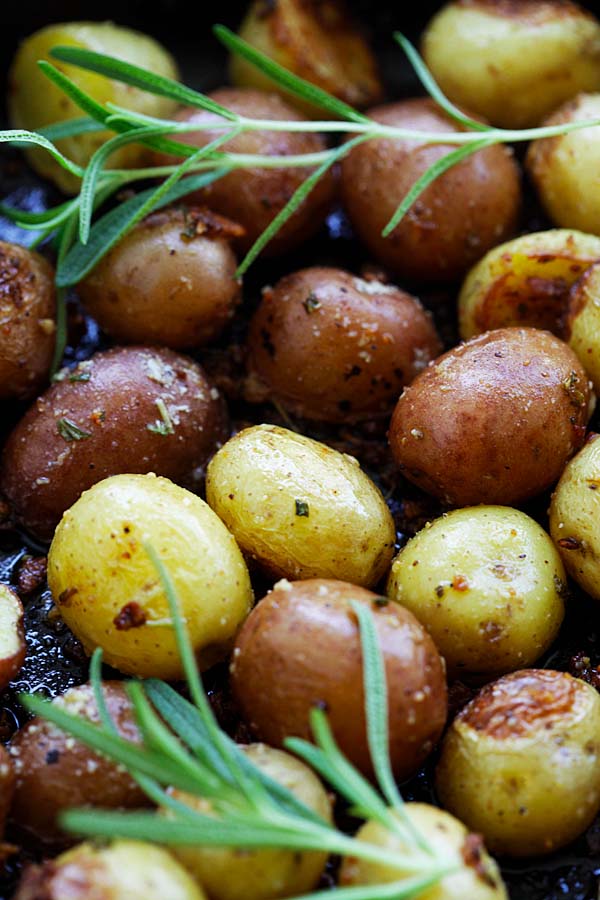 Rosemary Roasted Potatoes Recipe
Serves 3 | Prep Time: 10 Minutes | Cook Time: 40 Minutes
Ingredients:
1 tablespoon olive oil
1 tablespoon melted unsalted butter
3 cloves garlic, minced
1 lb. baby potatoes
1 tablespoon chopped rosemary
1/4 teaspoon salt
Rosemary sprigs, for garnishing.
Method:
Preheat oven to 375F.
Combine the olive oil, butter, garlic, baby potatoes, rosemary and salt together, on a cast-iron skillet or a baking pan. Cover it with a sheet of aluminum foil to avoid over-browning of garlic.
Bake in the oven for 40 minutes until the skin turn crisp and the inside of the potatoes are fork tender. Garnish with rosemary sprigs and serve immediately.
Most-Pinned Recipes
Chili Lime Chicken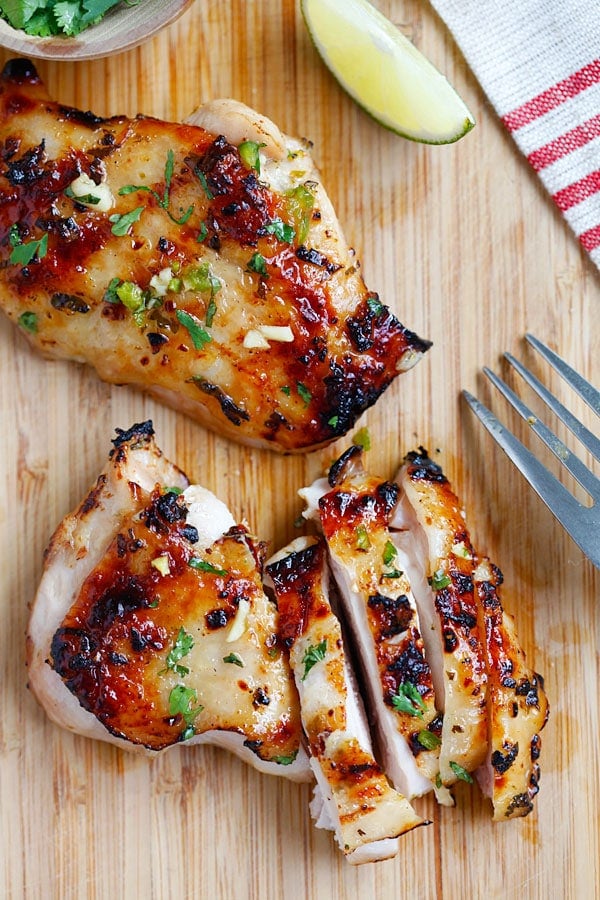 Honey Lime Chicken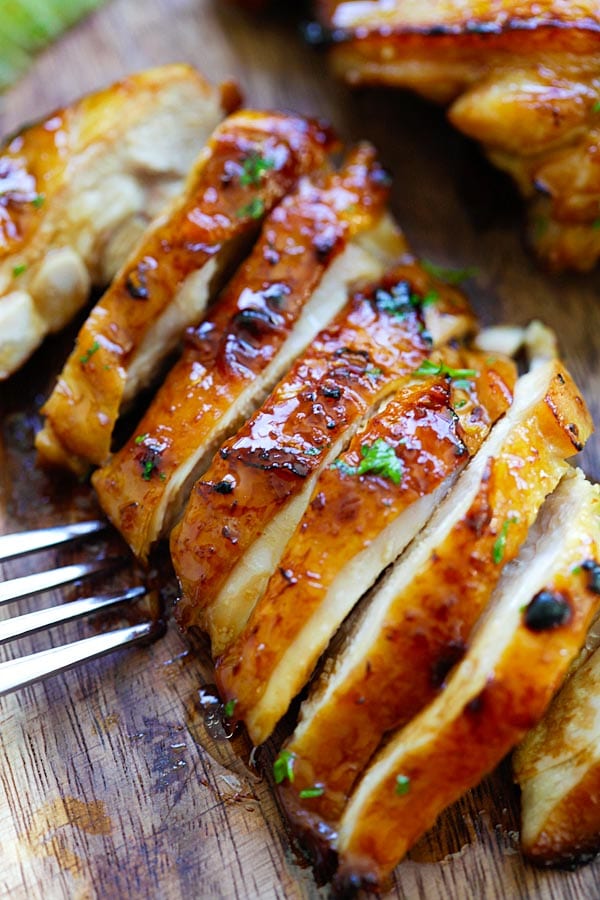 Brown Butter Garlic Honey Roasted Carrots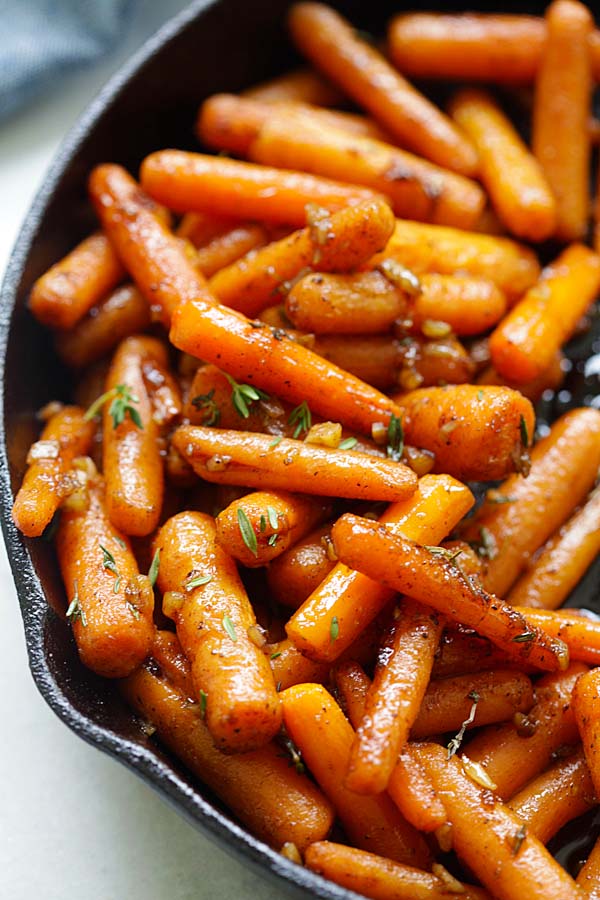 Cilantro Lime Chicken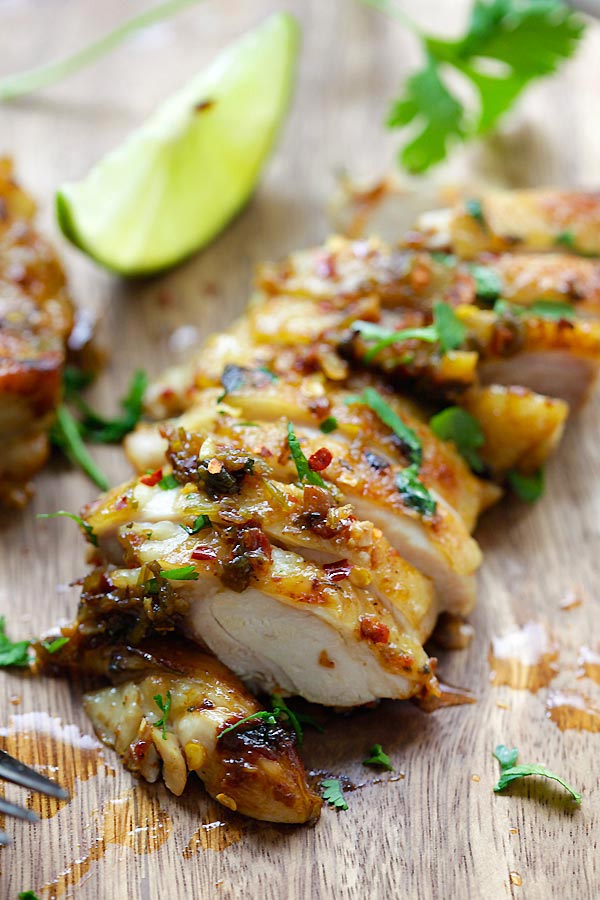 Italian Roasted Potatoes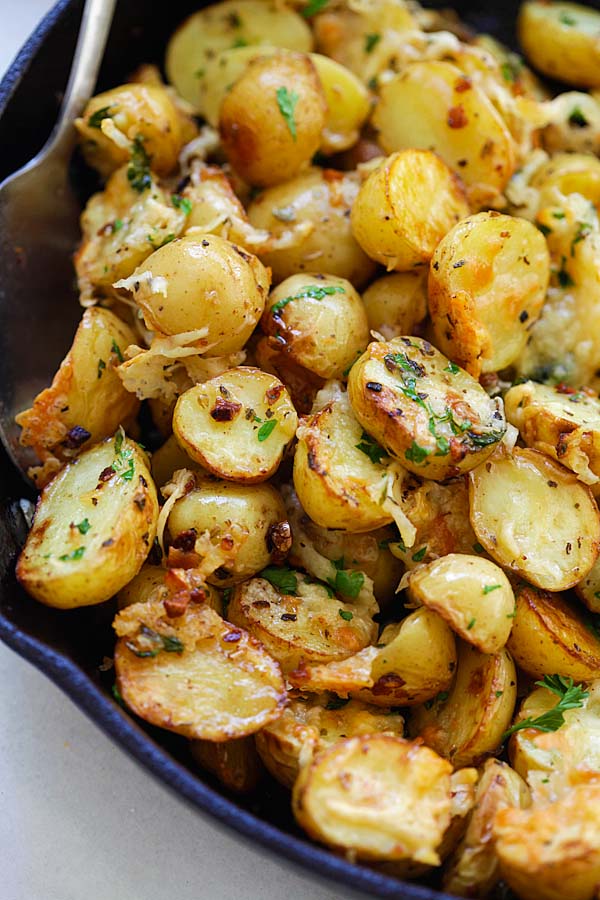 Honey Garlic Salmon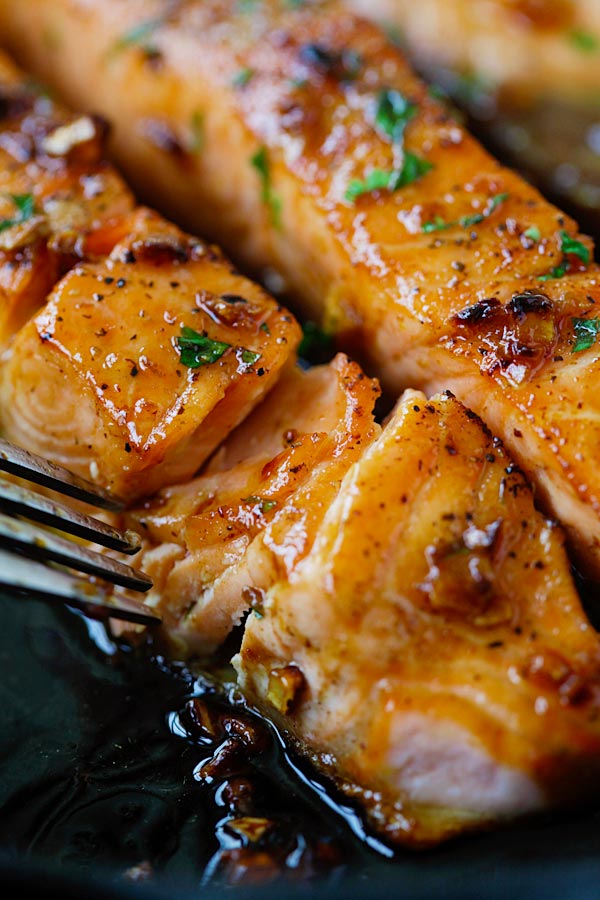 Parmesan Roasted Cauliflower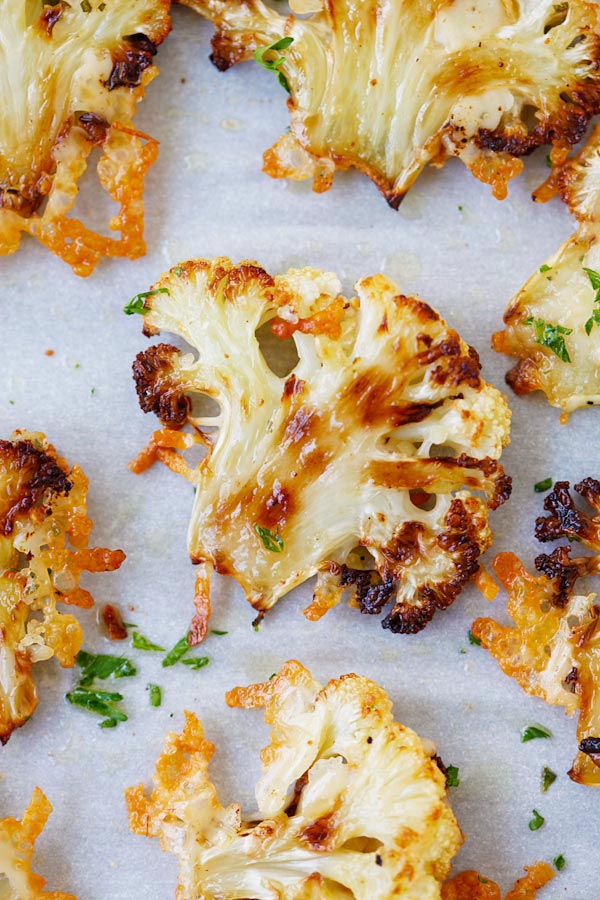 Garlic Herb Roasted Potatoes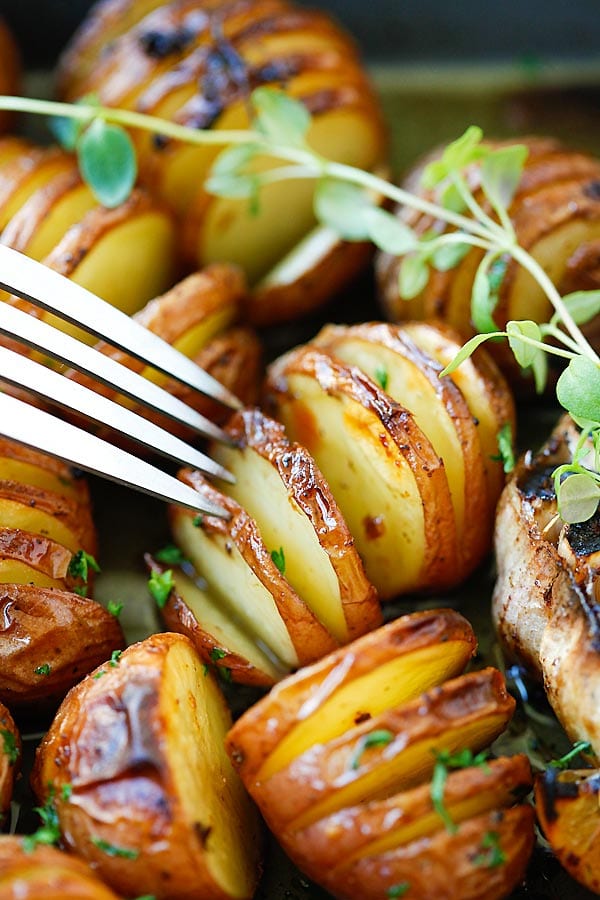 Creamy Garlic Chicken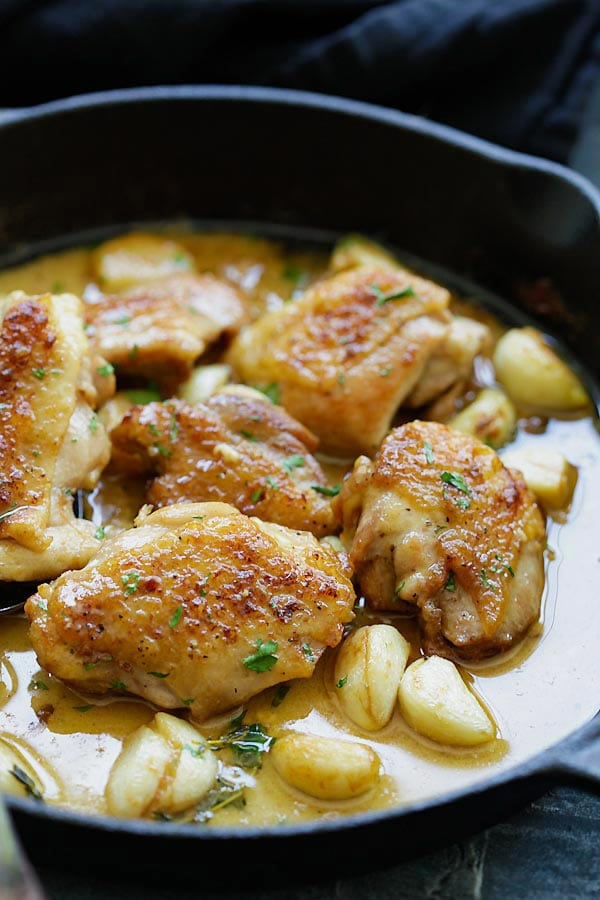 Garlic Parmesan Roasted Carrots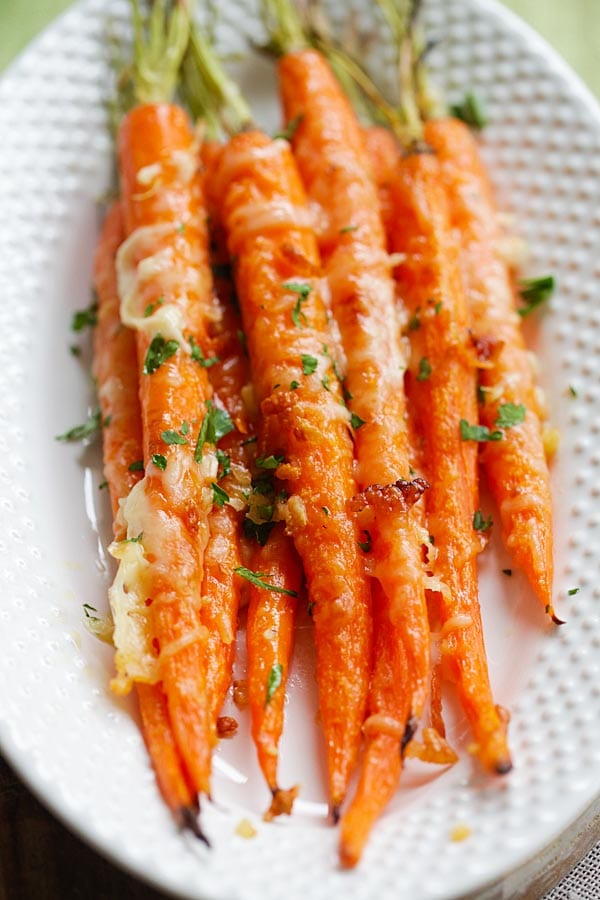 Hawaiian Shrimp Scampi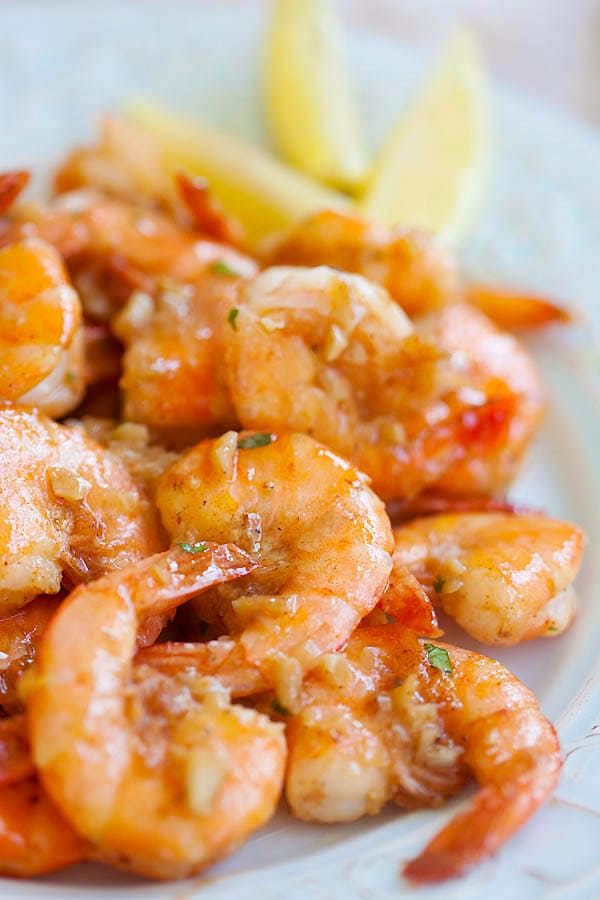 Garlic Butter Brazilian Steak