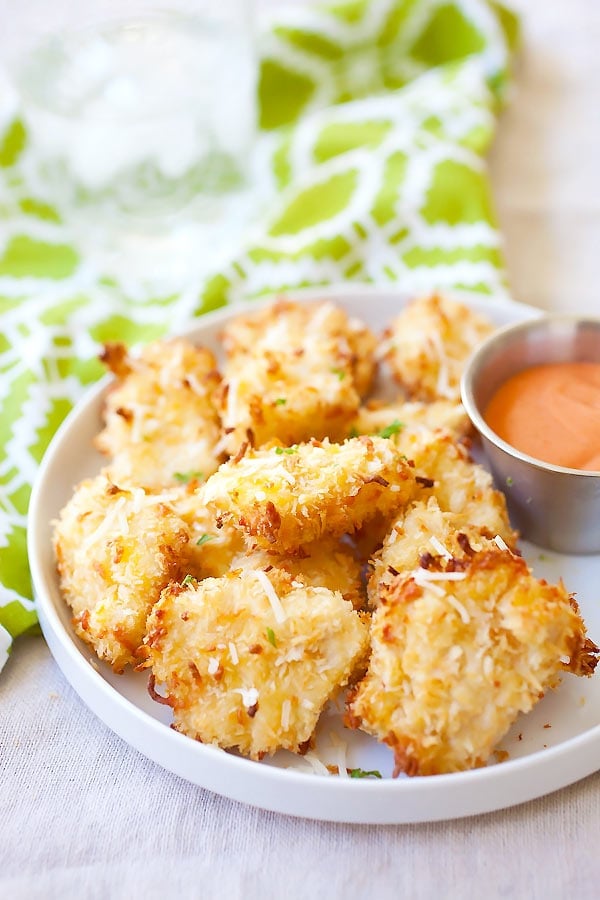 Parmesan Baked Chicken Nuggets
Baked Chicken Nuggets – Best nuggets with real chicken & Parmesan, no deep-frying. Crispy, yummy, everyone loves the amazing nuggets.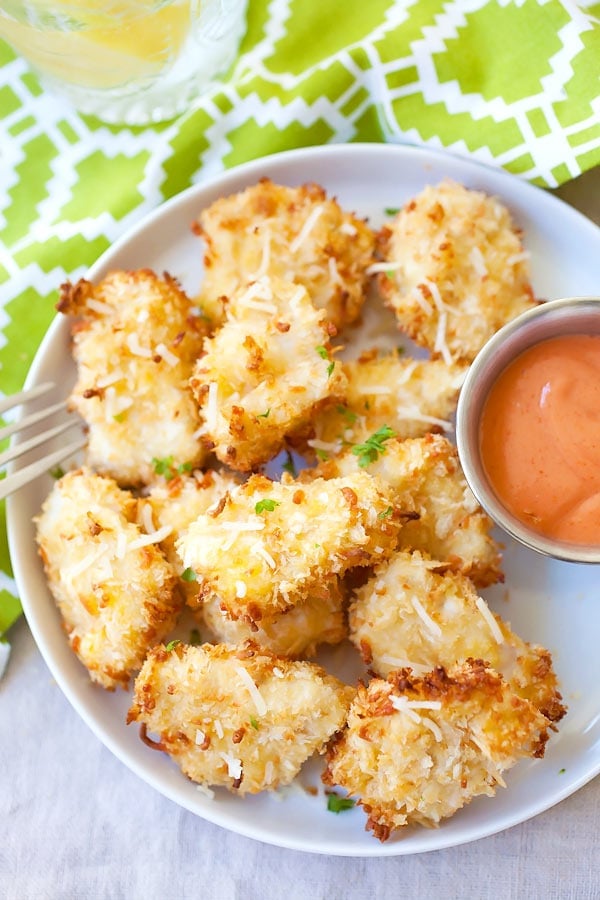 As a mother to a growing toddler (check out my toddler recipes), I am always frustrated that I can't get real chicken nuggets at the stores. I don't know why, but I haven't been able to find a brand that produces chicken nuggets using unprocessed chicken meat. If you are a mother, you probably would share my frustration, as all kids love chicken nuggets and they should be eating real chicken instead of sodium-loaded-blended-chicken-meat coated with thick batter!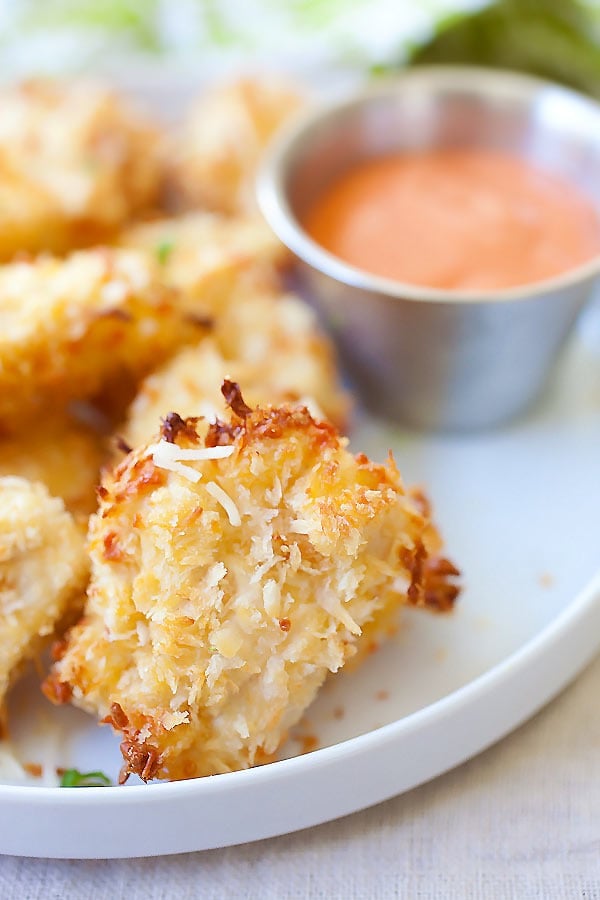 Anyway, chicken nugget is my secret weapon whenever I run out of ideas what to feed my son, or whenever I feel lazy to cook a complete meal for him. Another thing, my picky eater always welcome a few pieces of chicken nuggets, dipping in his favorite teriyaki sauce. Here is the super delicious baked chicken nuggets recipe using real chicken, plus Parmesan cheese is added to the panko (Japanese bread crumbs).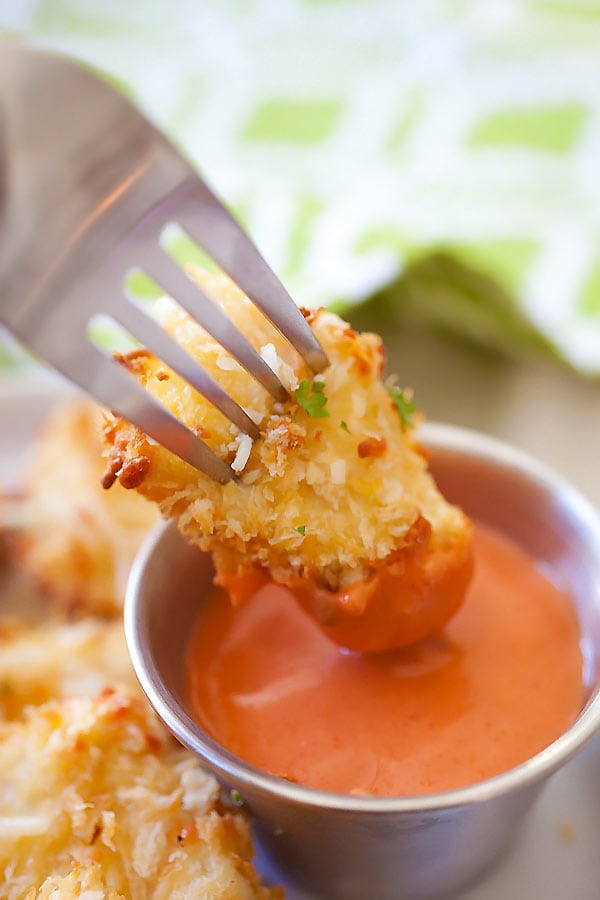 If you don't have panko, you can use your regular bread crumbs, but I will tell you that Japanese panko will make the chicken nuggets extremely light, airy, and super crispy. You know all those picky eaters love everything crispy and crunchy, right? I also love it that you don't even have to deep fry the chicken nuggets as the baked version is equally tasty and non-greasy, so there is no need to deep-fry with oil splattering all over your kitchen!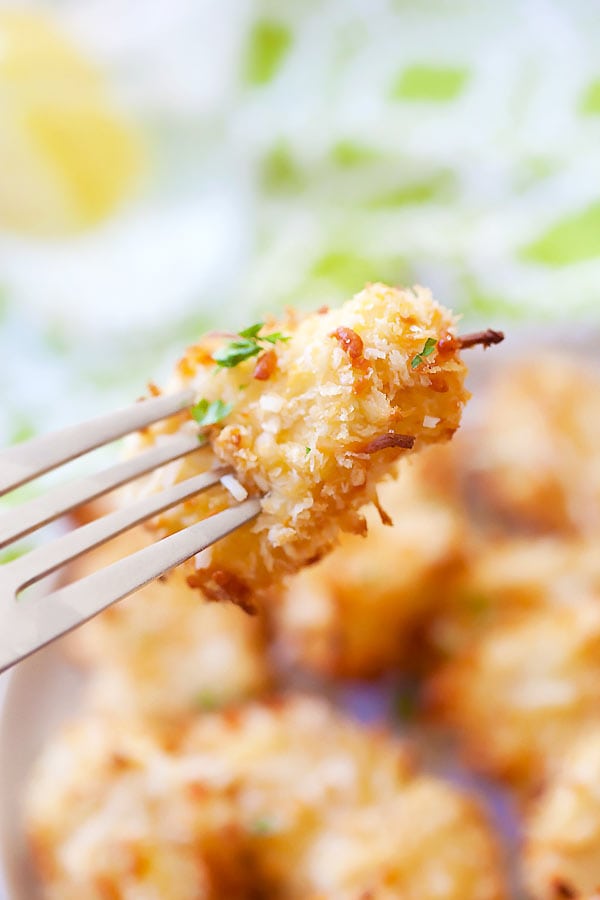 Just bake the chicken nuggets in the oven so you won't look like a greasy mess with a shiny forehead at the end of the day!! Try it and I am sure your kids will love these homemade baked chicken nuggets.